Costco Chicken Quesadillas - Calories & Cook Tips - Worth It?
Kirkland Signature Chicken Quesadillas at Costco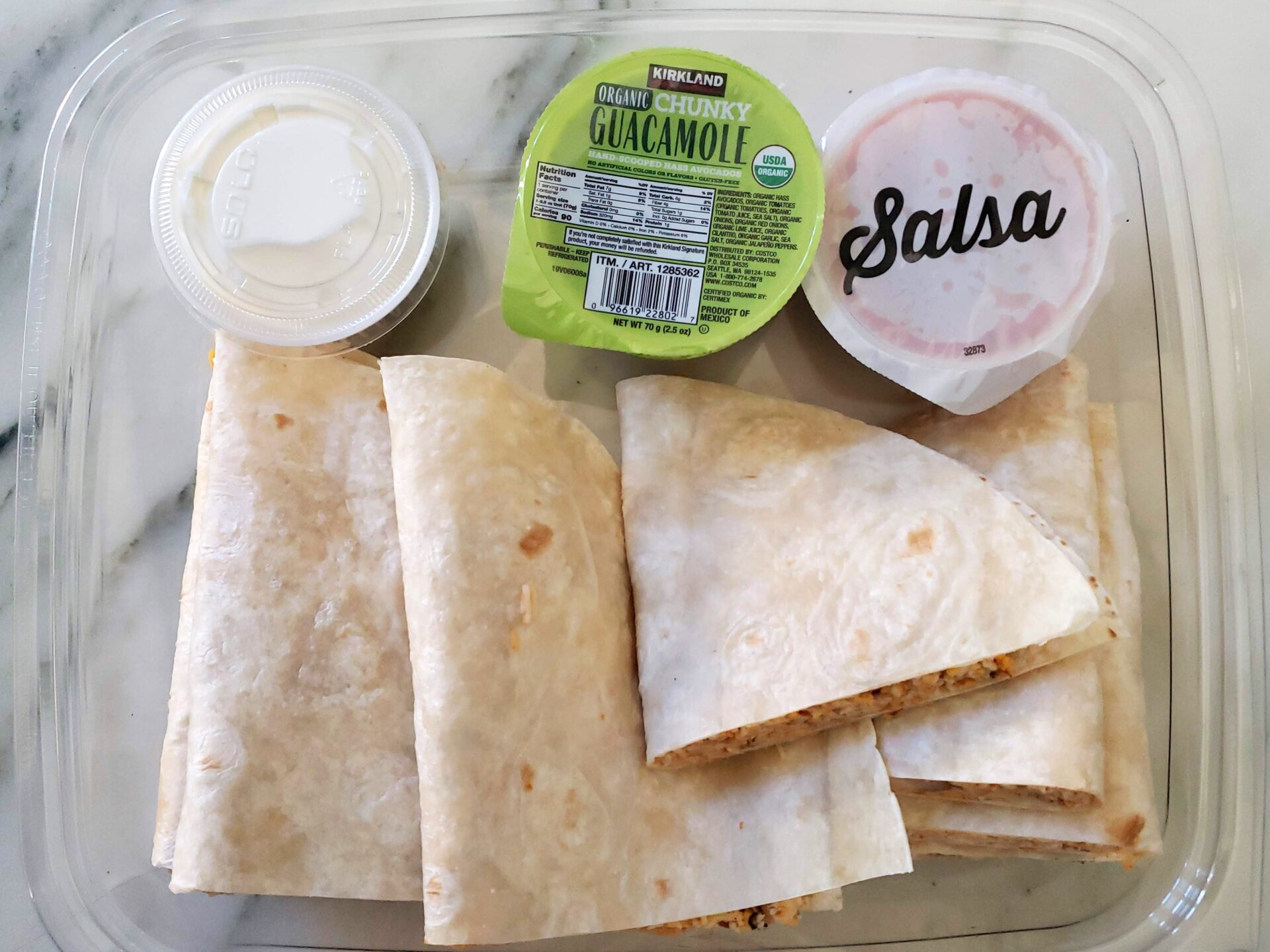 Have You Tried Costco's Chicken Quesadillas?
Let the rest of the Costco Food Database community know what you thought of this product. Results and reviews are at the bottom of this page.
Please allow 24 hours for review moderation and approval.
New Costco Prepared Meal Item?
This is the first time I've seen these Costco quesadillas, but they aren't completely new to all locations. 
Some warehouses have had them on and off for about a year now, but either way, I am glad that Costco is constantly changing and shuffling its deli-prepared meal options.
Are Costco's Quesadillas Authentic?
Yes, Costco's Chicken Quesadillas are authentic. Quesadillas are rather easy to make as they just involve tortillas, cheese, and optional protein.
I like that Costco keeps the quesadillas simple and on point with the right ingredients.
The additional salsa, guacamole and sour cream are excellent additions to the premade quesadilla meal and standard options that accompany a quesadilla.

I'm glad that Costco gives 3 different options to go with the quesadillas, but I think it might be a little bit of an overkill. 
I personally wouldn't use all 3 of the sour cream, guacamole, and salsa on one Costco quesadilla, and my preferred option is to use just the sour cream and guacamole.
This is also one way for Costco to inflate the overall weight of the package and sell more food at the $5.99 per pound price tag.
The sauces combined for a total weight of 13.5 ounces or about $5 at the $5.99 price. This is expensive!
How Much Does Costco Sell Their Quesadillas For?
Costco sells its chicken quesadillas in approximately 2.5-pound packages for $5.99 a pound. The total for my 2.72-pound package was $16.29.
This is a little pricey on a per-pound basis and a little expensive for quesadillas in general. A more fair price would be closer to $4.99 or even $4.49 a pound.
This quesadilla kit is too expensive because all of the ingredients can be purchased from Costco, and the quesadillas can be assembled at a fraction of the cost. 
Yes, I understand that I have to pay for convenience, but in this case, the price markup for these Costco quesadillas is just too much.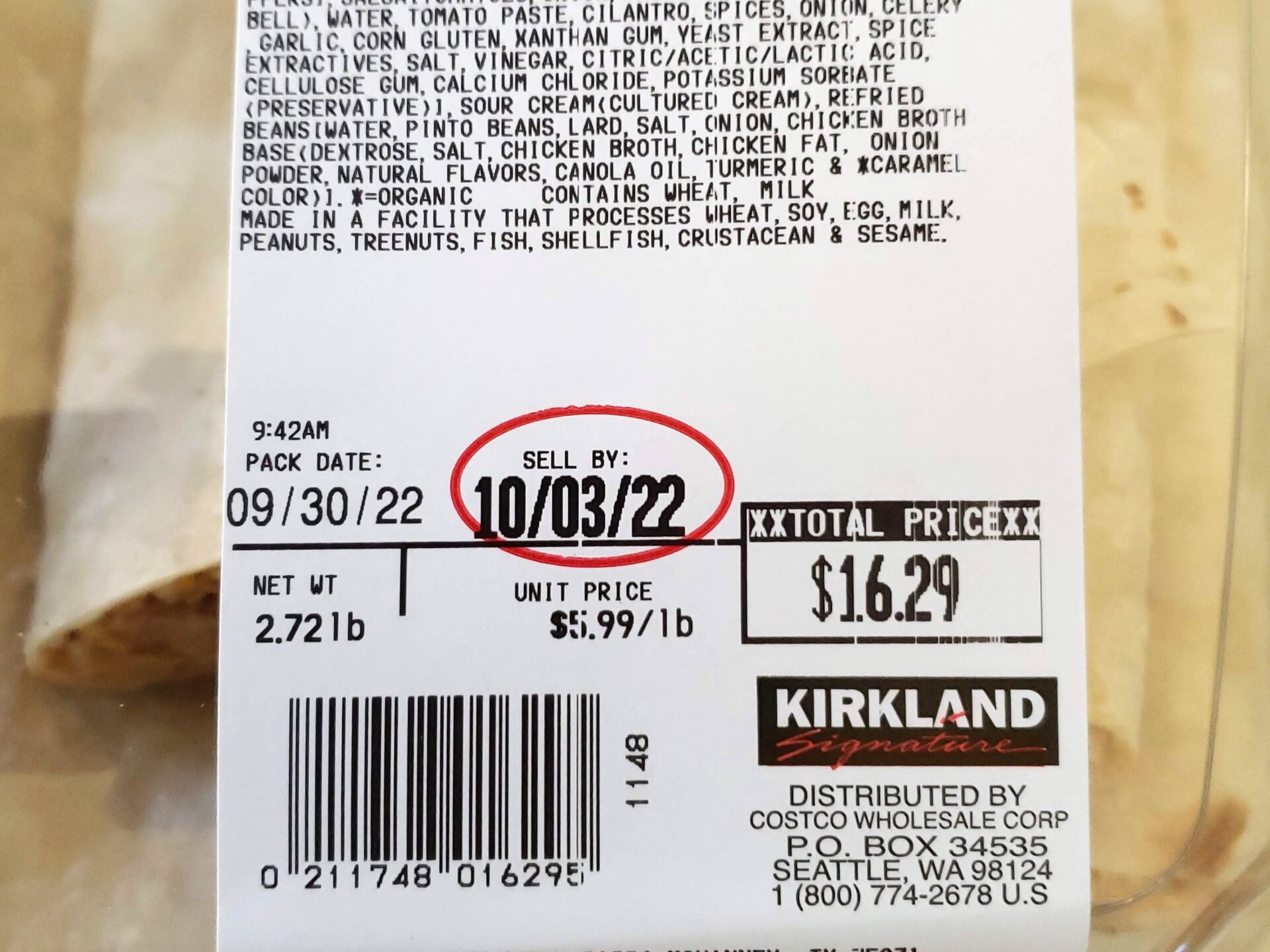 An entire rotisserie chicken can be purchased for $4.99, and the actual price of the ingredients used is closer to $2 or $2.50 a pound.
Costco has to make money, and I have no problem with that; I just don't consider this to be a great deal.
If I wanted to to make a homemade version of these Costco quesadillas, I could purchase all of the individual ingredients for about $55 and could make 10 times the amount of food (not an exaggeration). 
I would need one or two rotisserie chickens, jumbo tortillas, shredded cheese, Kirkland Signature guacamole cups, salsa, and a tub of sour cream. This is about $55 total dollars for Costco-sized portions which would make plenty of quesadillas with leftovers to spare. 
Costco is making a killing on this item.
Chicken Quesadillas Taste Test
The Costco chicken quesadillas are served uncooked and should be heated before eating. They don't necessarily need to be heated, but they don't really classify as quesadillas until they are heated, and the cheese is melted.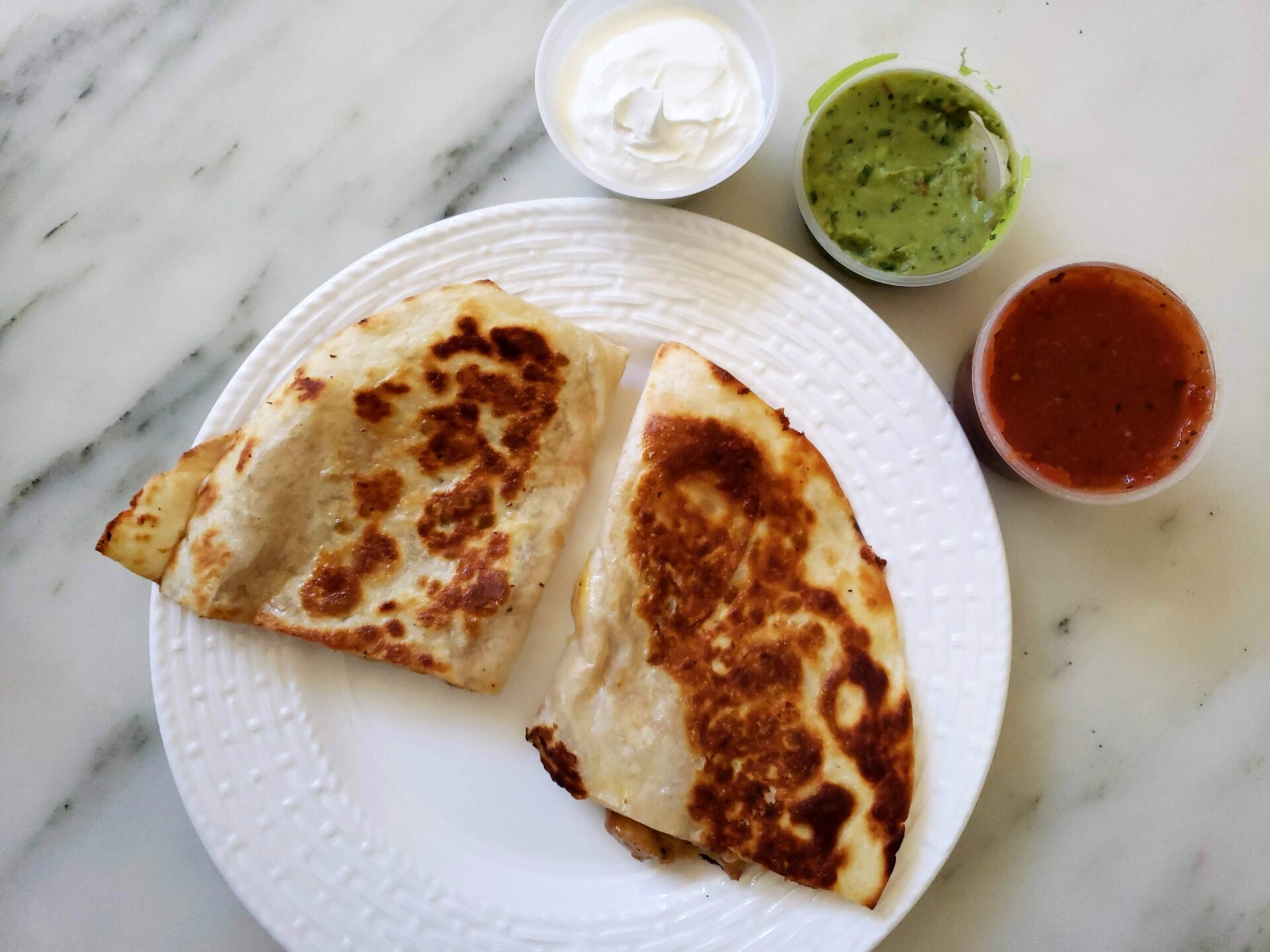 This is a prepared meal and one of the more convenient ones as I simply needed to heat the quesadilla on both sides to melt the cheese and to cook the tortilla. 
After cooking, the cheese melted nicely, and the tortilla looked really good.
The Chicken is Chipotle Seasoned
The chicken includes a good mix of chipotle-flavored white and dark meat. The chicken has plenty of seasoning, and I love that it spills onto the cheese.

I think the taste is wonderful, but there isn't much of a kick, and it isn't spicy. The "chipotle" is a bit of a letdown.
There is a solid amount of cheese in the Costco quesadilla that, when it melts, provides a nice gooey layer surrounding all of the chicken. 

Costco includes just the right amount of cheese where it's tasty but not overly gooey or cheesy.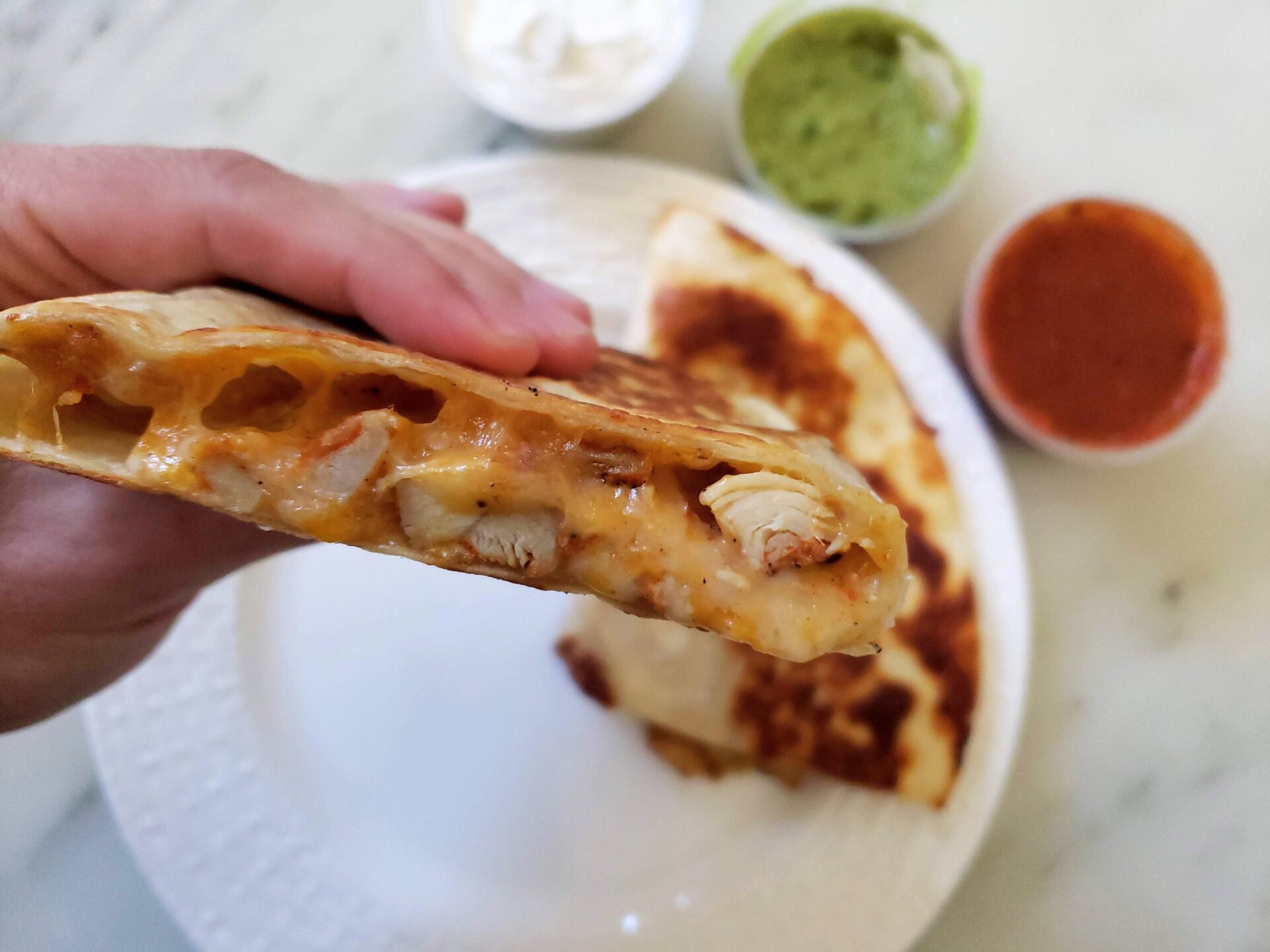 As a whole, I enjoyed the quesadillas, and they really hit the spot. It is a rather satisfying yet simple quesadilla.
What Cheese Does Costco Use On Their Quesadillas?
Costco uses their 4 Cheese Mexican Style Blend in their chicken quesadillas. The four cheese blend comprises Monterey Jack, Medium Cheddar, Queso Quesadilla, and Asadero Cheese.
The cheese is sold in a 2.5-pound package and can usually be found in the cheese and dairy area of the warehouse either in its own separate refrigerated room or in the frozen food area. 
Kirkland Signature Quesadillas Cooking Instructions
There is no doubt the Costco quesadillas are convenient, and the cooking directions are pretty simple. 
To heat the chicken quesadillas, I added 1 ounce of oil to a frying pan and heated the quesadilla for 2 and a half minutes per side.
The cooking directions are fairly simple for these Costco quesadillas, and the main point of the cooking process is crisp up the tortilla and melt the cheese. 
The final results should have melted cheese on the interior and a brown, crispy, crusted tortilla. 
The chicken is already precooked and will just need to be reheated for desired warmth.
Costco Quesadillas Calories and Nutritional Information
One of the major drawbacks of Costco's prepared meals is the lack of a nutritional label. It can sometimes be gathered from the internet, but the accuracy of the nutritional information is never 100% guaranteed.
I was able to get in touch with a contact from Costco's Deli area to get the calories for this chicken quesadilla. One serving of quesadilla will be 10.93 ounces and will contain 690 calories. The calories will include 41 grams of fat, 42 grams of carbs, and 37 grams of protein. 
This is a fairly standard nutritional label for quesadillas. 
Nutrition Facts
Costco Chicken Quesadillas
Amount per Serving
% Daily Value*
* Percent Daily Values are based on a 2000 calorie diet.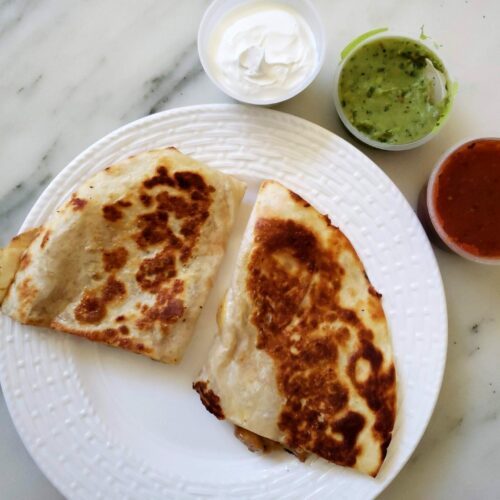 Perfectly Cooked Costco Chicken Quesadillas
Costco's new ready to heat chicken quesadillas are a hit. Here is my foolproof way on how to crisp them up and make a fun and tasty meal out of it.
Ingredients
1

Tray

Kirkland Signature Quesadillas

2

tbsp

Cooking oil of your choice

1

cup

Guacamole

1

cup

Sour Cream

1

cup

Salsa
Instructions
Heat pan or cast iron skille to medium-high heat

Add 2 tablespoons of cooking oil

Add in quesadilla pieces and heat for 2-3 minutes per side until the tortillas are crispy and toasted and the cheese has melted. The chicken should be sufficinetly warm as well.

Top each quesadilla with desired toppings of guacamole, salsa, and sour cream

Repeat for any remaining quesadillas
Nutrition
Serving:
10.93
oz
Calories:
690
kcal
Carbohydrates:
42
g
Protein:
37
g
Fat:
41
g
Saturated Fat:
22
g
Trans Fat:
0
g
Cholesterol:
125
mg
Sodium:
1420
mg
Fiber:
4
g
Sugar:
3
g
Costco Food Database User Reviews
Have you tried this item? Let the rest of the Costco Food Database community know what you think. Leave a rating and review for this product.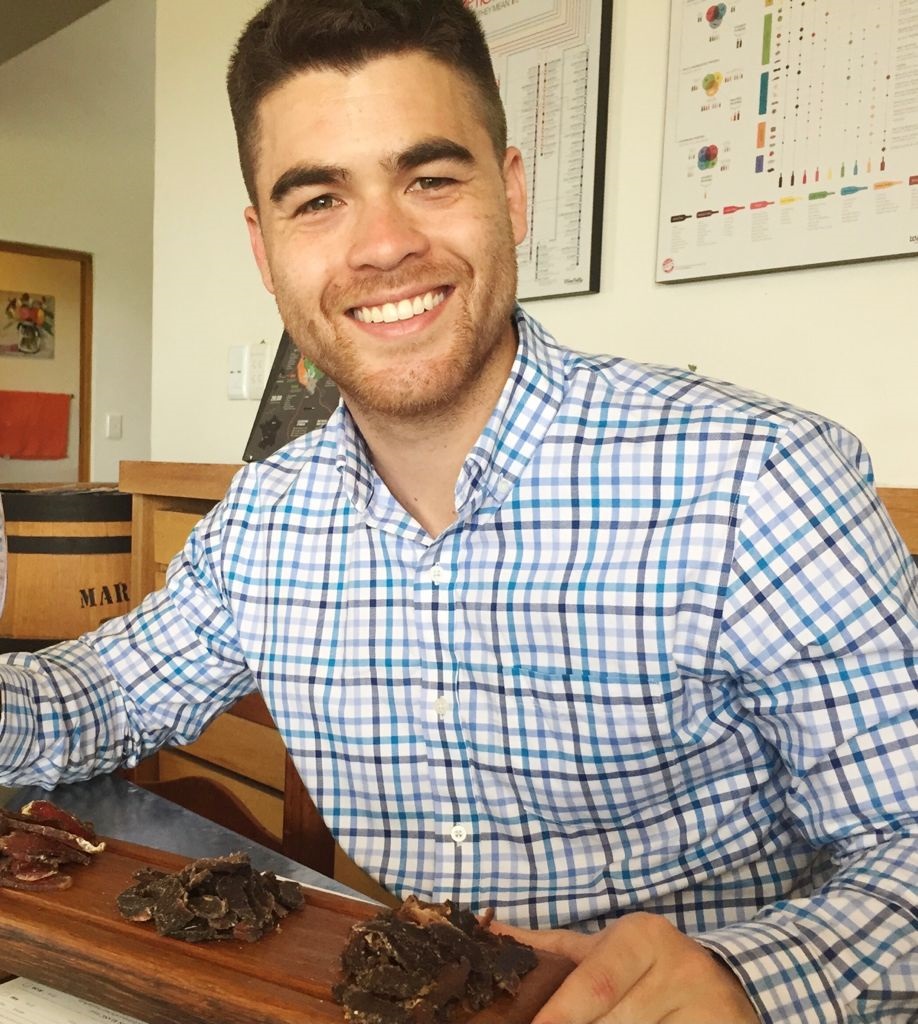 Greg Larkin is the founder and managing editor of Costco Food Database, the premiere site for honest takes on all things Costco food. A self-proclaimed Costco super-fan since childhood, Greg turned his obsession in a mission to properly rate and review all of Costco's delicious buys. When he's not busy navigating Costco aisles, you can find Greg smoking Kirkland Signature meats, meal prepping, or perfecting his homemade jerky recipes.