Costco Belgian Chocolate Mousse - Calories + Reusable Cups!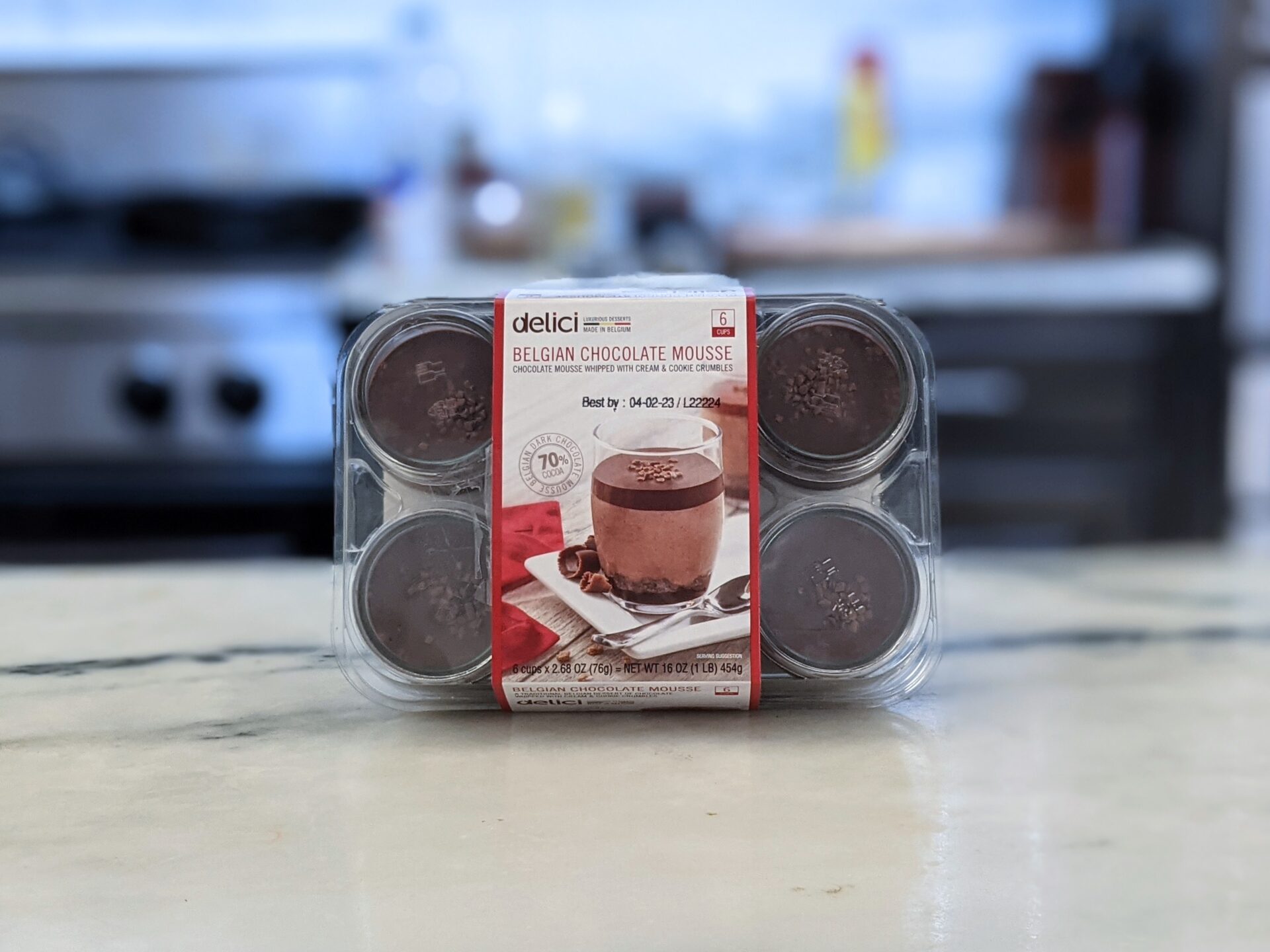 Delici Belgian Chocolate Mousse at Costco
Costco sells a 6-cup pack (16 ounces total) of Delici Belgian Chocolate Mousse for $9.99. The Chocolate Mousse can be found in the refrigerated deli area of the warehouse near other items such as the Macarons, Tiramisu Cups, and Dips.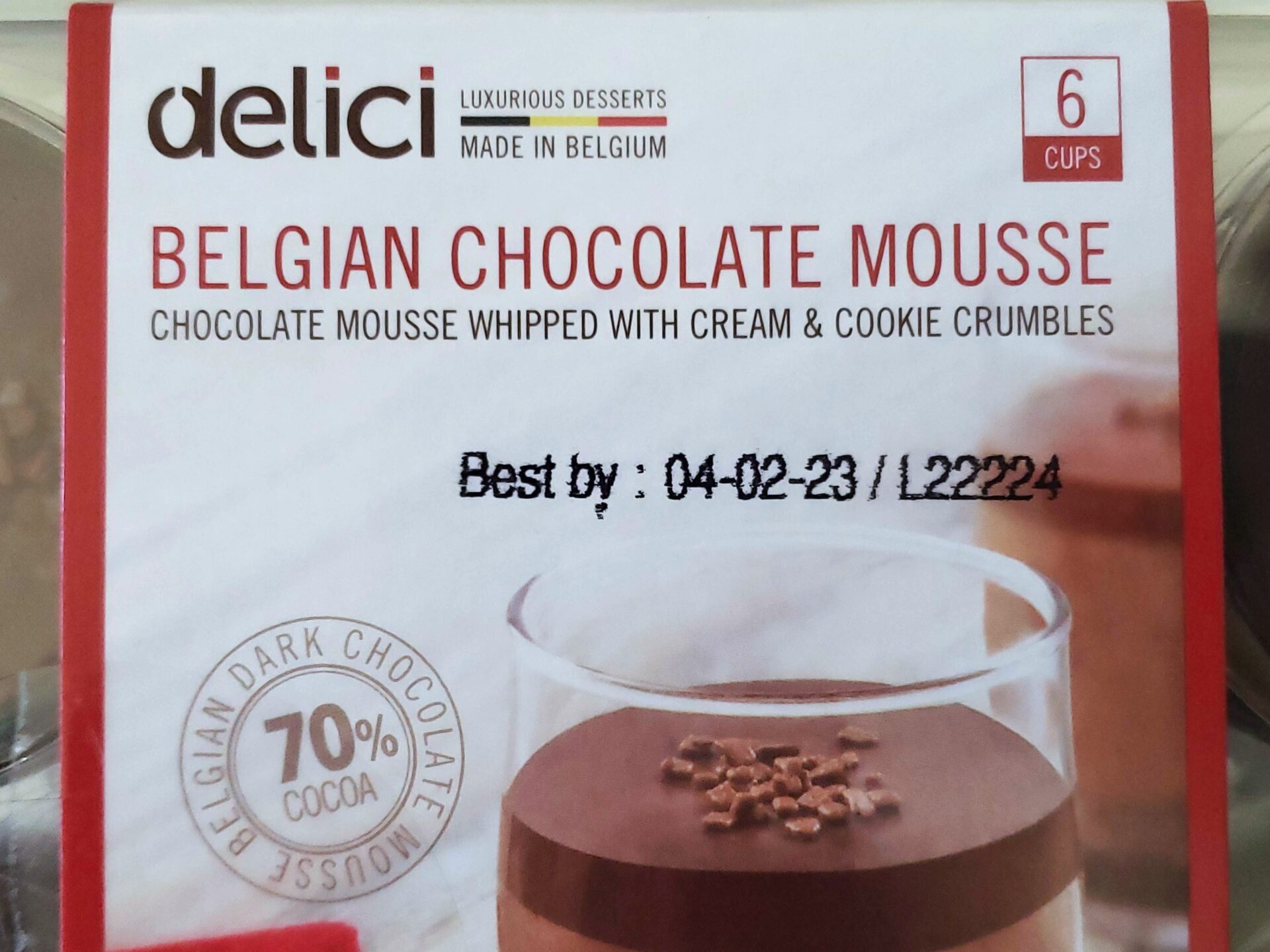 Have You Tried Costco Chocolate Mousse?
Let the rest of the Costco Food Database community know what you thought of this product. Results and reviews are at the bottom of this page.
Please allow 24 hours for review moderation and approval.
These Belgian Chocolate Mousse Cups aren't just Belgium in name; they are actually produced and imported from Belgium. 
It's always nice to see an "authentic" dessert as it adds credibility and luxury to the item.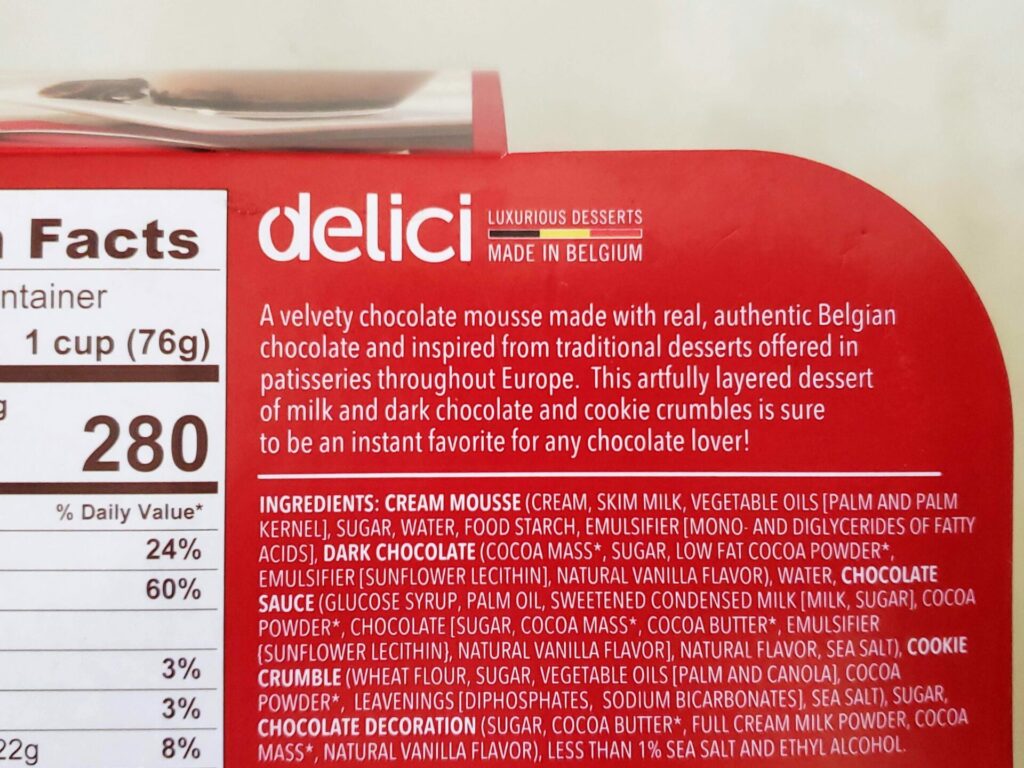 What's In the Chocolate Mousse?
Costco's Chocolate Mousse is made with multiple layers of authentic Belgian Chocolate. 
There are three distinct layers of chocolate made from 70% dark chocolate and milk chocolate mixed with mouse. In between the layers of chocolate are cookie crumbles which give it some enjoyable texture.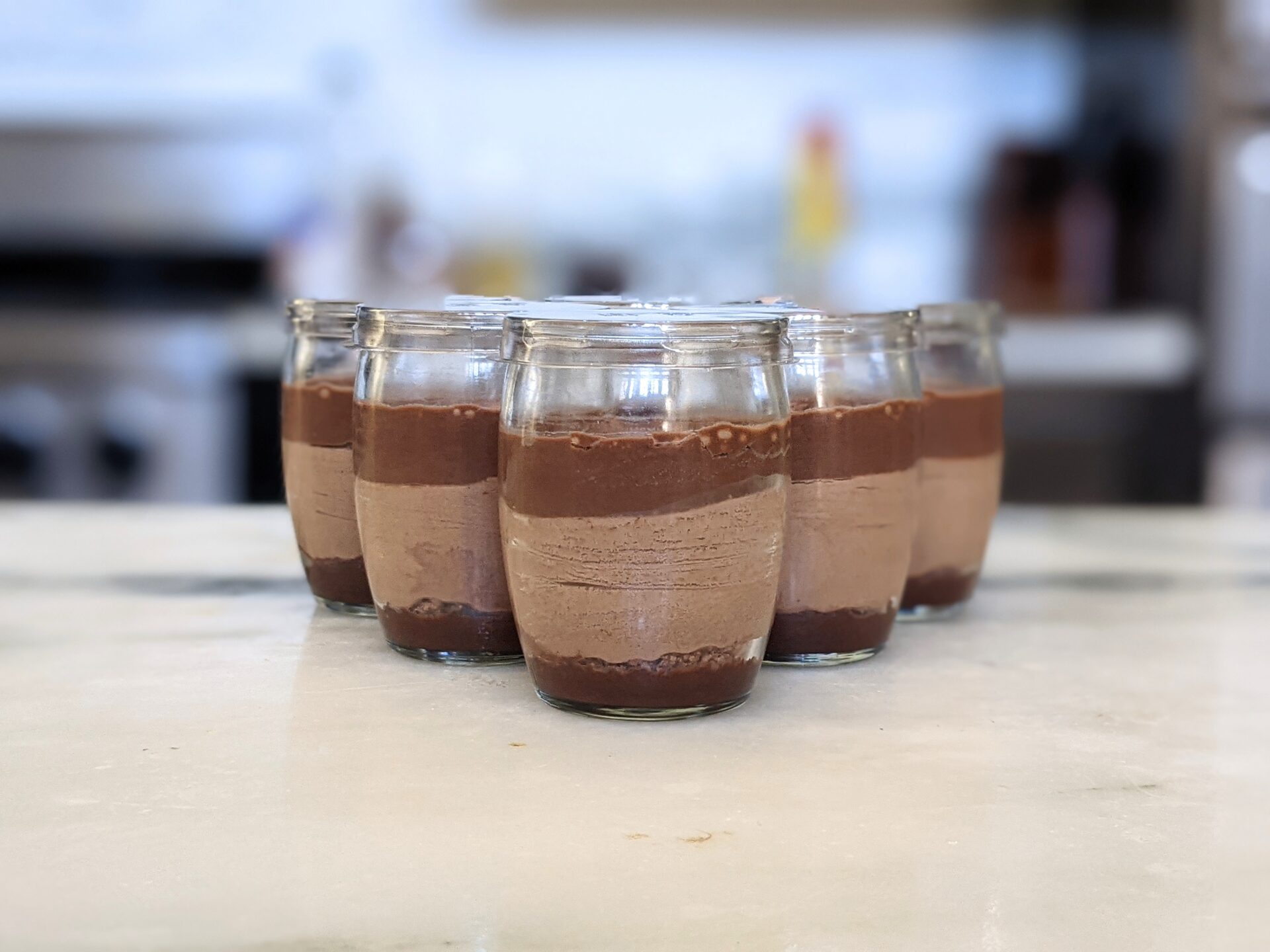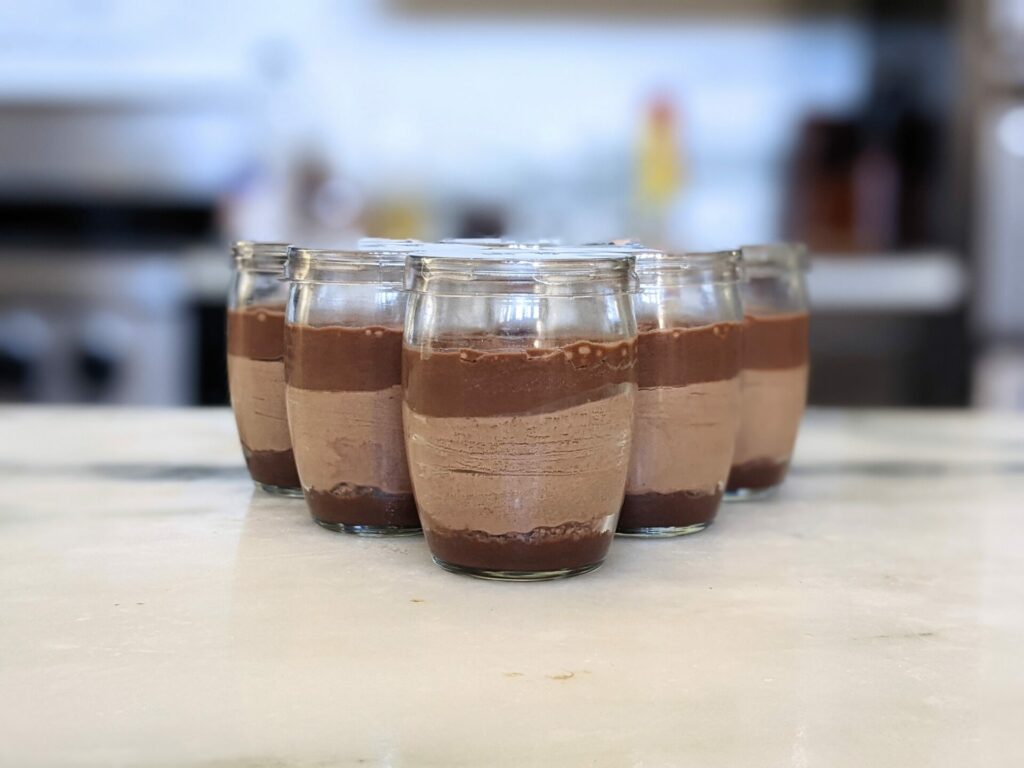 How Much Is the Chocolate Mousse at Costco?
The 6 pack of chocolate mousse retails at Costco for $9.99, but I was able to pick up the pack for a discounted price of $6.99. This is a massive 30% discount or $3 off.
At retail, each cup sells for $1.66 and when on sale, the price per chocolate mousse cup drops to $1.16. Definitely worth a buy when these are on sale! It's hard to beat $1.16 for an imported chocolate dessert in a glass cup.
Chocolate Mousse Taste Test
My wife and I each popped open a cup of this Belgian Chocolate Mousse as an after dinner dessert, and we both thought it was just mediocre.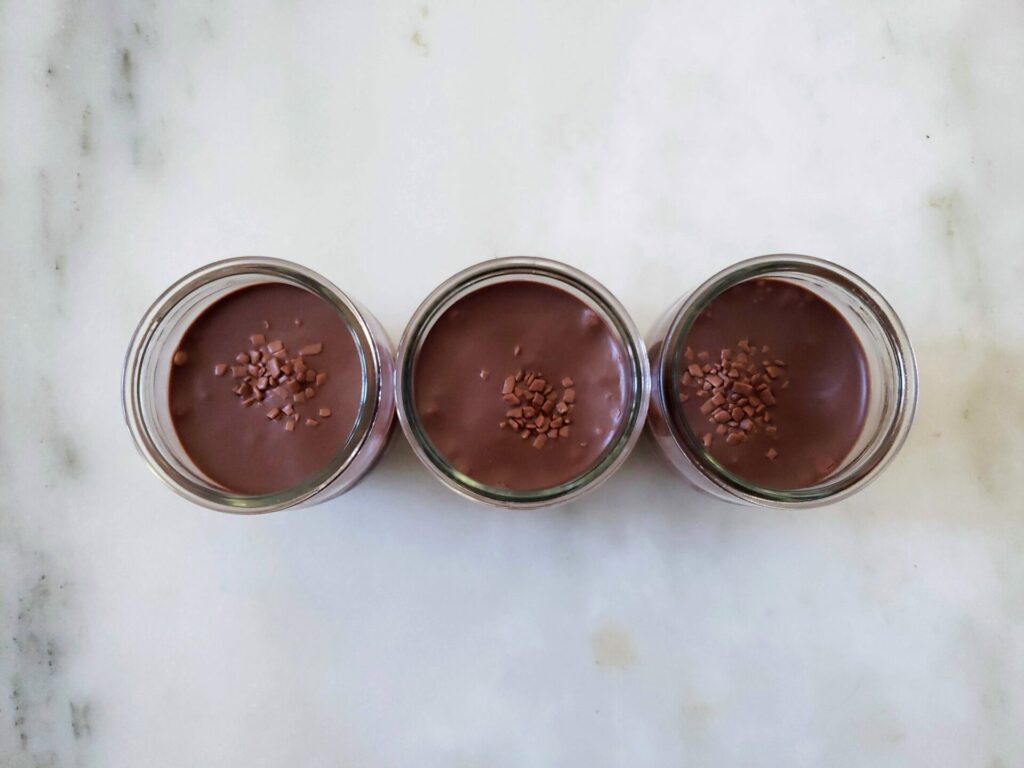 The appearance of the chocolate mousse is great, and the flavors are there, but it just isn't our favorite dessert. 
My wife is a huge dark chocolate fan, and she said it tasted fine but was a little too rich for her. I didn't care much for sweets and thought it was extremely rich and experienced the throat tingling and clogging feeling as soon as I took my first bite.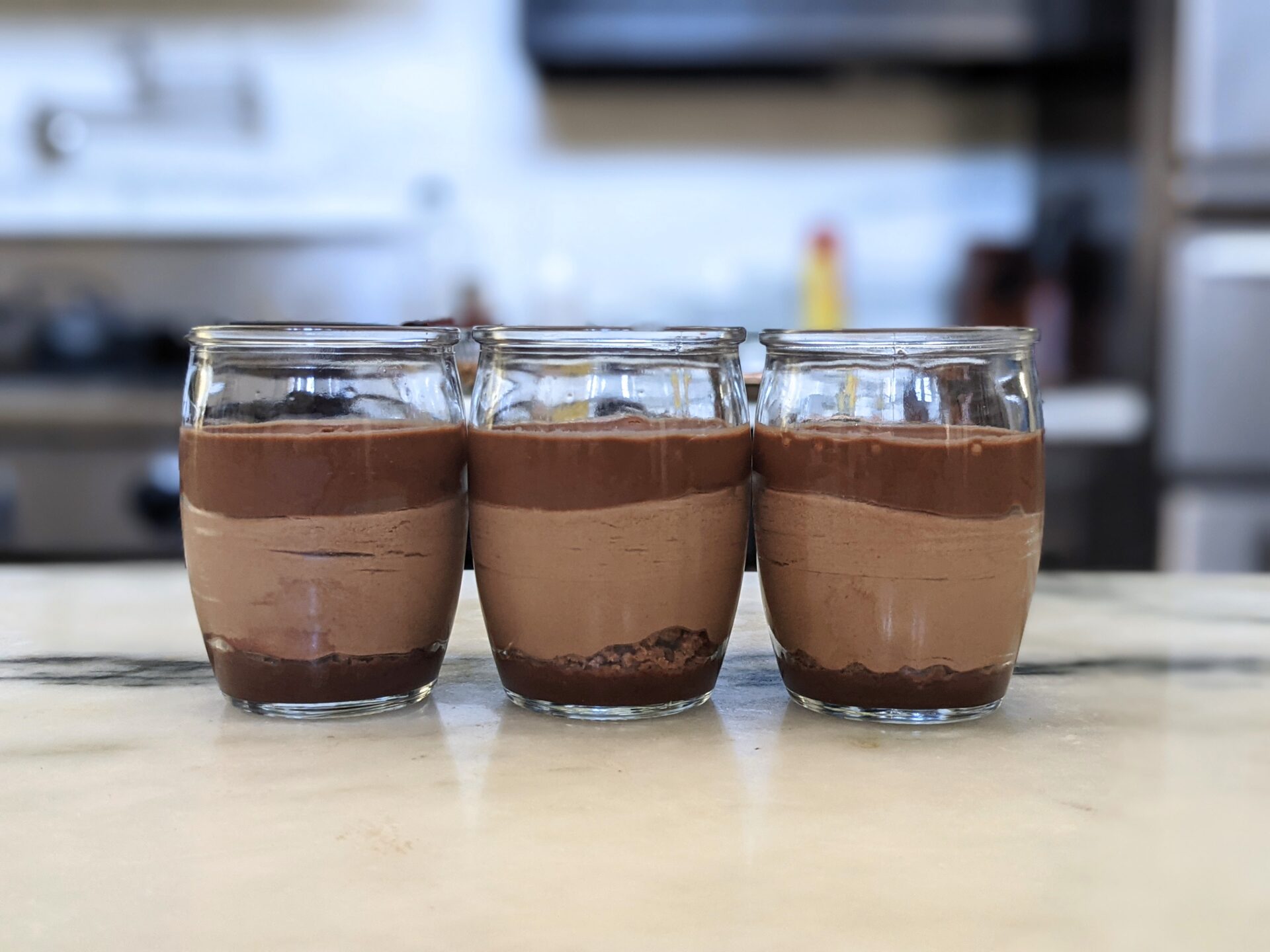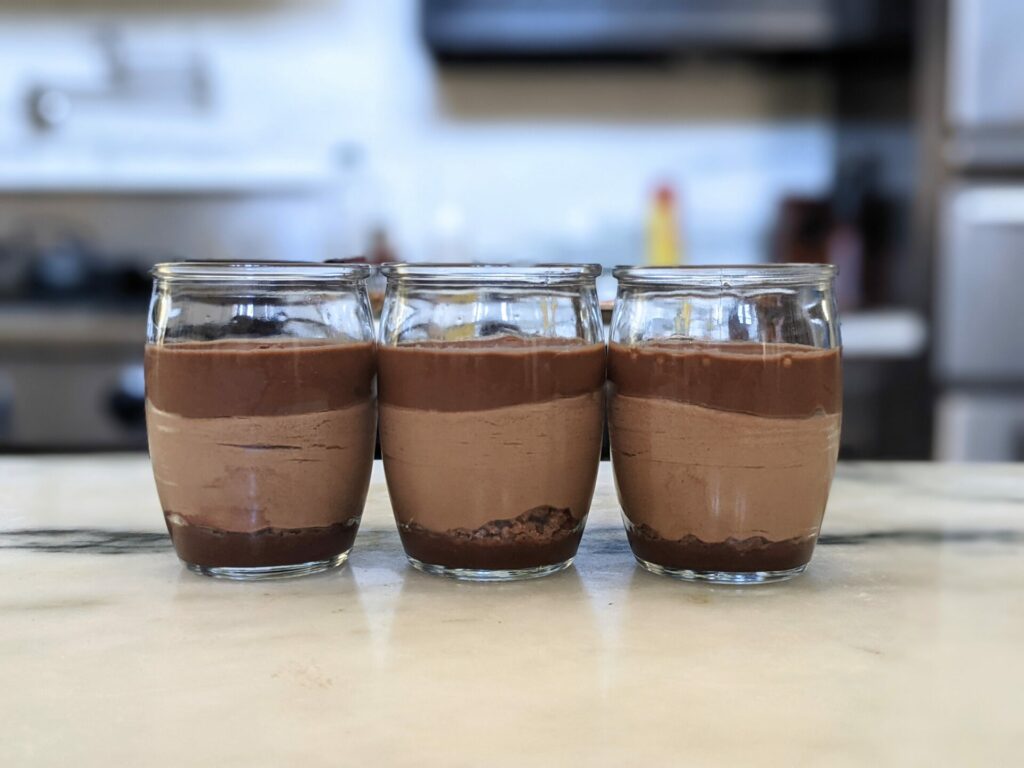 I did enjoy the cookie crumbles, and the mousse had great chocolate flavor, but just one of these mini 2.68-ounce cups was too much for me to handle. 
My wife, who couldn't wait to taste one since we picked these up from Costco, has not gone back for a second serving yet.
Costco Chocolate Mousse Nutrition and Calories
Each individual cup of Belgian Chocolate Mousse will contain 280 calories. The 280 calories come from 19 grams of fat, 22 grams of carbs, and 2 grams of protein. The full nutritional label is as follows:
Calories: 280

Total Fat: 19g

Saturated Fat: 12g

Trans Fat: 0g

Cholesterol: 10mg

Sodium: 70mg

Total Carbohydrates: 22g

Dietary Fiber: 2g

Total Sugars: 19g

Added Sugars: 18g

Protein: 2g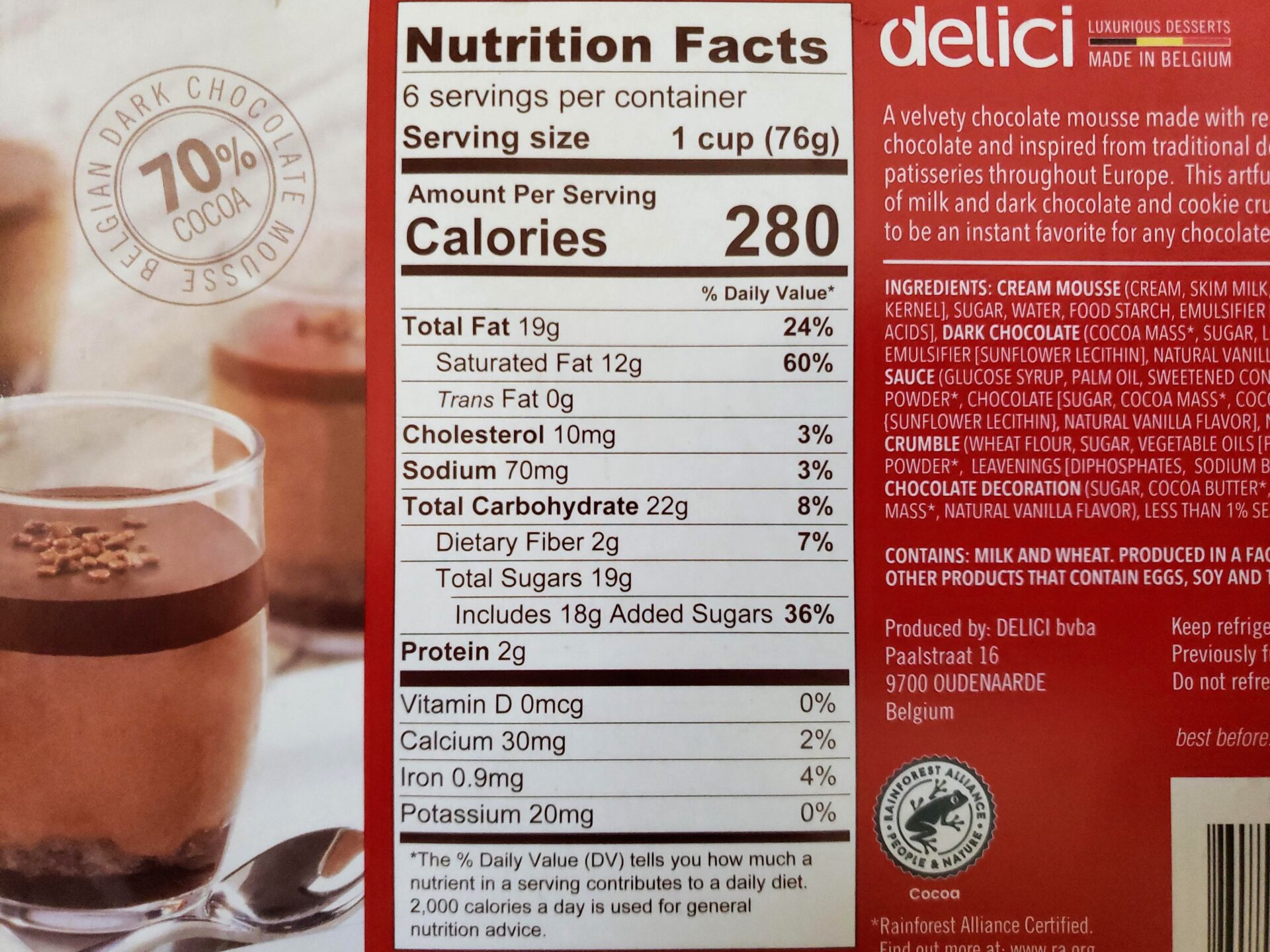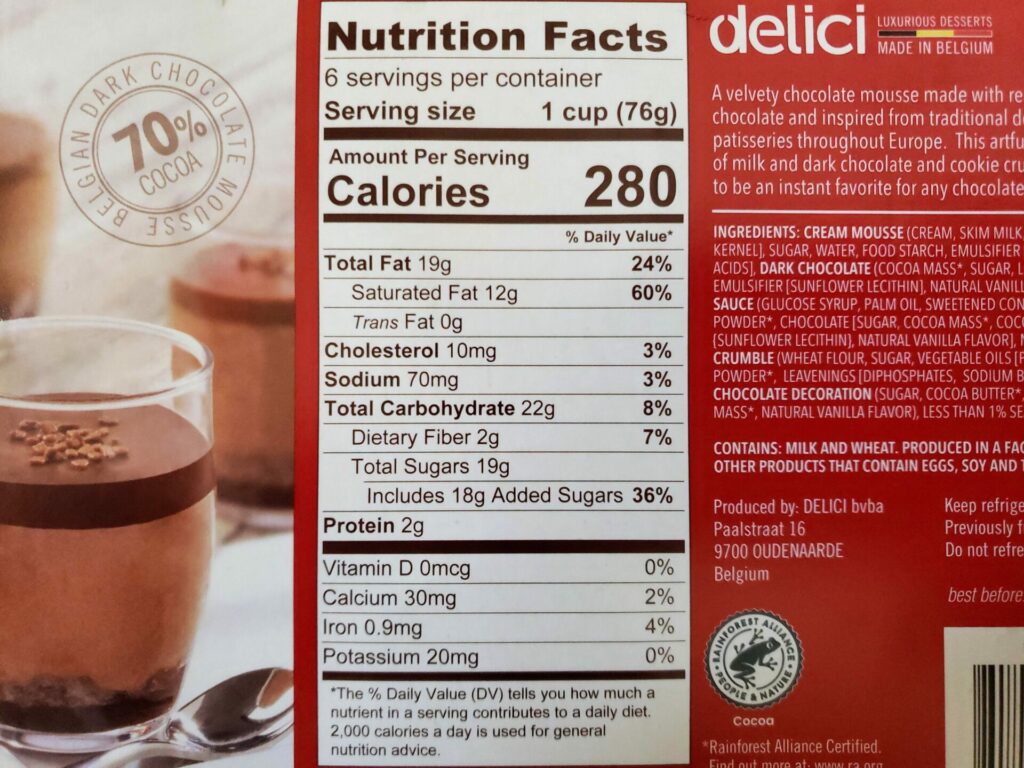 This is a dessert product and isn't intended to have a healthy nutritional profile, and it really does pack in the calories at 280 per cup. 
The Costco chocolate mousse cups are made primarily of fat and carbohydrates and include 18 grams of added sugars.
While the chocolate mousse cups are high in calories, they are pre-portioned, which does help with binging and overindulging. 
There's a little bit of a guilt factor that stops me from eating more than 1 cup a night, even though I probably would have liked a larger serving.
The great thing about this chocolate mousse is that the glass cups are reusable. They are on the smaller side and not as aesthetically pleasing as the Costco tiramisu glasses, but they are free glasses that can come in handy. 
These are a great introduction to glass cups for my toddler, as they are the perfect size. It's also not a big deal if one breaks. 
Other ideas for the glass cups are using them as mini shot glasses, drink cups, or even dipping sauce cups. They have plenty of uses and are definitely nice to have on hand, considering they are "free."
The price is right for these Costco Chocolate Mousse cups, and they are quite the dessert. They have an intense chocolate flavor and are presented beautifully in glass cups, making them great for serving guests. 
I thought the chocolate mouse was a little too rich for me, but I'm not the biggest fan of sweets to begin with. You can't really go wrong when these are on sale, and they make for a quick and easy dessert option.
Costco Food Database User Reviews
Have you tried this item? Let the rest of the Costco Food Database community know what you think. Leave a rating and review for this product.