Costco Gluten Free Pizza - Nutrition and Cooking Tips
Sabatasso's Gluten Free Pizza at Costco
This gluten free four cheese pizza is made with a thin & crispy crust and includes real mozzarella, fontina, parmesan, & asiago cheese.
Have You Tried Costco's Gluten-Free Pizza?
Let the rest of the Costco Food Database community know what you thought of this product. Results and reviews are at the bottom of this page.
Please allow 24 hours for review moderation and approval.
Additional Gluten Free Pizzas at Costco
While Sabatasso's four-cheese pizza is the only pizza that is primarily marketed as gluten-free, it isn't the only gluten-free pizza that Costco sells.
Both of Costco's cauliflower pizza options (Kirkland Signature Supreme Cauliflower Crust and Milton's Roasted Vegetable Cauliflower Crust Pizza) are certified gluten free.
Those pizzas instead market themselves as cauliflower crust pizzas with just a small print version of the certified gluten free logo at the bottom of their packaging.
Sabatasso's Gluten-Free Commitment
Sabatasso's believes that everyone deserves a great pizza and they aint wrong. They made their pizza with a thin and flaky crust that is topped with premium cheese all while being 100% certified gluten free. 
The dough is made from scratch and topped with vine ripened tomatoes, as well as real mozzarella cheese. 
This pizza is designed for those who have celiac disease or other medical conditions that are associated with gluten (a protein found in wheat, rye, barley, and triticale). 
For some, gluten can be tough to digest and can cause intestinal damage.
As you can imagine, there is a heavy amount of gluten in pizza crust/dough as well as in some commercial pizza sauces. 
There just aren't many options for gluten-free pizza, and I'm very glad that Costco carries a pizza option for this market.
Costco Cost Comparison - Gluten Free Pizza
What is the price of Sabatasso's GF pizza at Costco?
Costco's gluten free pizza comes in a 3 pack and sells for $15.99. Each pizza weighs a little over a pound (17 ounces) and costs $5.33. This is about par for a frozen pizza. 
It's going to be more expensive than the lower end pizzas, and less expensive than the higher end boutique frozen pizzas. 
For reference, the Kirkland Signature Frozen Cheese Pizzas costs $2.62 each while each Motor City Detroit Pizza costs $7.50. 
Costco GF pizza vs Other Retailers
Compared to other frozen pizzas, yes, this gluten free pizza at Costco is going to be more expensive, but compared other gf pizzas, this pizza is a complete steal. 
Target offers a few different gluten free pizzas that start at $7.99 for a 10 ounce pizza and go up to $10.50 for a 17 ounce pizza. 
Walmart's most affordable gluten free pizza option costs $6.94 for a 19.4 ounce frozen pizza. This is a much better price than targets, but still about 20% more than Costco's price per pizza. 
Four-Cheese Gluten Free Pizza - Taste Test
In its frozen state, this gluten free cheese pizza looks like any standard or regular cheese pizza. 
The cheese itself does look a little stringier, but it's not a dramatic difference that would signify that this is a gluten free pizza. 
One thing I do notice with this pizza is the smell. It doesn't smell like a typical cheese pizza, but instead has that vegan smell.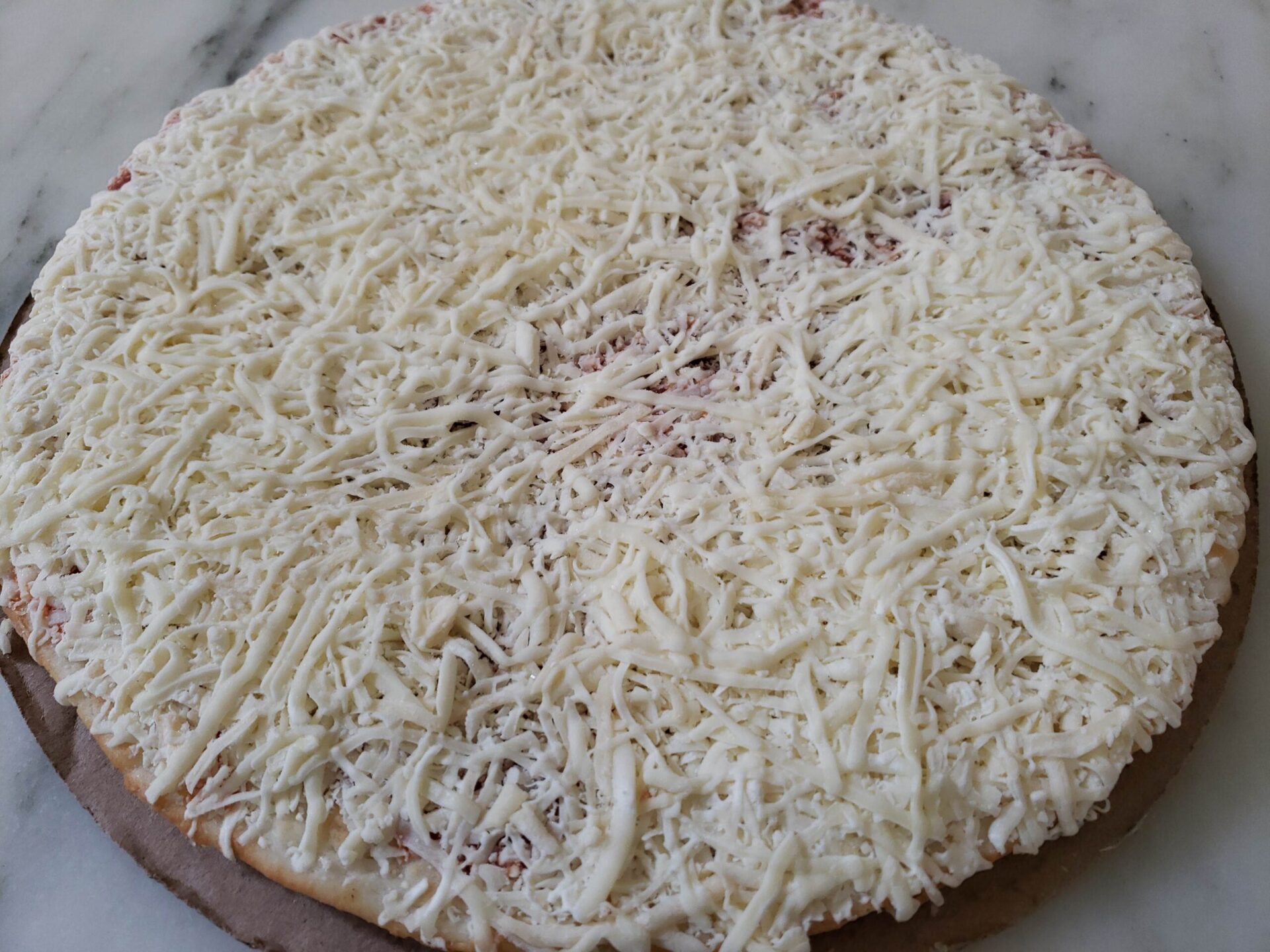 I baked this gf cheese pizza from Costco according to the directions, and I have to say the pizza came out looking pretty darn good. 
A good portion of the cheese had a very nice golden brown color.
When you take a bite of the gluten free pizza, you can clearly tell the bread or the crust wasn't made with typical pizza dough. 
The crust is much more gooey than pizza dough, and there isn't a nice crunch or bite through with this pizza.
While the crust is gooey, it's not necessarily bad, just different. 
Most frozen pizzas are going to have a crust reminiscent of cardboard anyways, so this was a nice change up. Is it actually better? I'm not really sure, but it's definitely not worse. 
The cheese and sauce are both pretty average. There is nothing special about either of them, but they are acceptable given that they are gluten free. 
They aren't going to be winning awards, but I have no problem finishing and even enjoying this pizza.
Overall, the pizza is just average. For those with gluten intolerances, there are going to be significantly less frozen pizza options for them, and this pizza will get the job done. 
I liken it in quality to Costco's frozen Kirkland Signature Cheese Pizza. 
Sabatasso's gluten free pizza is the most economical pizza option at Costco and definitely tastes like the most economical option. The pizza reminds me of a low quality budget frozen pizza.
Costco Gluten Free Pizza - Cooking/Heating Instructions
Sabatasso's offers one heating method for their frozen gluten free pizza and that is to bake it in the oven. These are pretty typical frozen pizza directions as you just bake the pizza for 10-13 minutes at 450°F
Sabatasso's Gluten Free Oven Cooking Instructions
Preheat the oven to 450°F.

R

emove the plastic wrap and cardboard and place the gf pizza directly on the center oven rack.
Bake for 10 to 13 minutes until the cheese starts to turn golden brown.
Most pizza's usually call for anywhere between 425° and 450° for 10-15 minutes. If you can't find the pizza directions, it's usually a safe bet to go 425° for 12-14 minutes and adjust appropriately.
Check out our guide on all of Costco's frozen pizza cooking instructions.
Sabatasso's Gluten Free Pizza - Nutritional Information
Calories in Sabatasso's Gluten Free Pizza from Costco
Each serving size of Gluten Free Pizza from Costco is a quarter (1/4) of a pizza. One serving consists of 330 calories with 15 grams of fat, 37 grams of carbs, and 13 grams of protein.
This pizza does have a few more calories and a slightly worse macronutrient profile than Kirkland Signature's frozen cheese pizza. 
The Kirkland Signature cheese pizza has 290 calories with 12 grams of fat, 34 grams of carbs, and 12 grams of protein.
Is this Gluten free Pizza Healthy?
No, this gluten free pizza by Sabtasso's isn't healthy nor is it intended to be a healthy or healthier pizza. 
Sabatasso's has simply substituted out any ingredients that contain gluten and has created a gluten free pizza for those who are avoiding gluten. 
This pizza was created to hit a specific niche in the market and not to be a healthier pizza on a macronutrient level.
Costco's gluten-free pizza is just ok, and it is what it is. The pizza had a gooier texture and the taste was just ok. I could easily stop at one slice of pizza if I wanted to.
Its a gf pizza that is the equivalent of a low tier standard frozen pizza. Gluten-Free pizzas are of course to be more expensive already, but you may find a much higher quality pizza with the Costco cauliflower pizzas for just a few dollars more.
Costco Food Database User Reviews
Have you tried this item? Let the rest of the Costco Food Database community know what you think. Leave a rating and review for this product. 
Costco Gluten Free Pizza - Best Cook Method
Costco's gluten free pizza offers great value and is quite tasty. The cheese pizza is an absolute must for anybody with gluten intolerances.
Instructions
Preheat the oven to 450°F.

Remove the plastic wrap and cardboard and place the gf pizza directly on the center oven rack.

Bake for 10 to 13 minutes until the cheese starts to turn golden brown. 
Nutrition
Calories:
330
kcal
Carbohydrates:
37
g
Protein:
13
g
Fat:
15
g
Saturated Fat:
7
g
Trans Fat:
0
g
Cholesterol:
25
mg
Sodium:
680
mg
Fiber:
1
g
Sugar:
8
g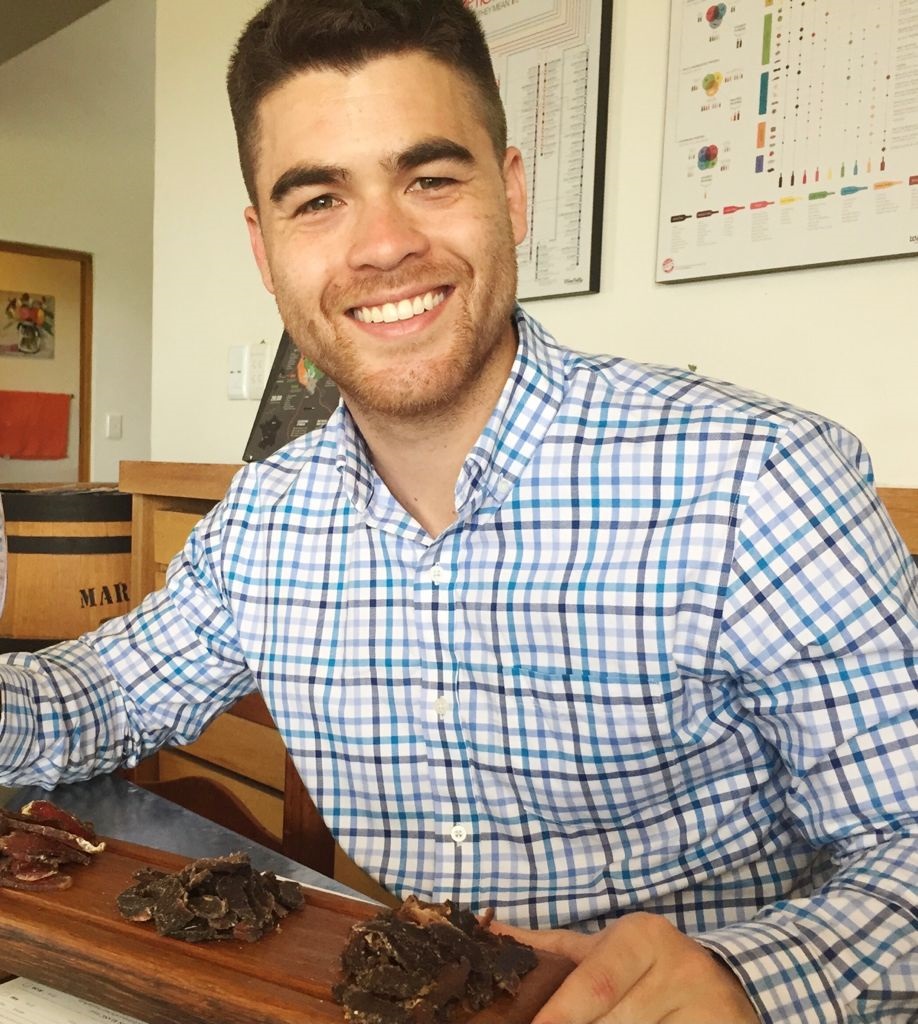 Greg Larkin is the founder and managing editor of Costco Food Database, the premiere site for honest takes on all things Costco food. A self-proclaimed Costco super-fan since childhood, Greg turned his obsession in a mission to properly rate and review all of Costco's delicious buys. When he's not busy navigating Costco aisles, you can find Greg smoking Kirkland Signature meats, meal prepping, or perfecting his homemade jerky recipes.