Costco Godiva Masterpieces - Dark Chocolate Ganache Heart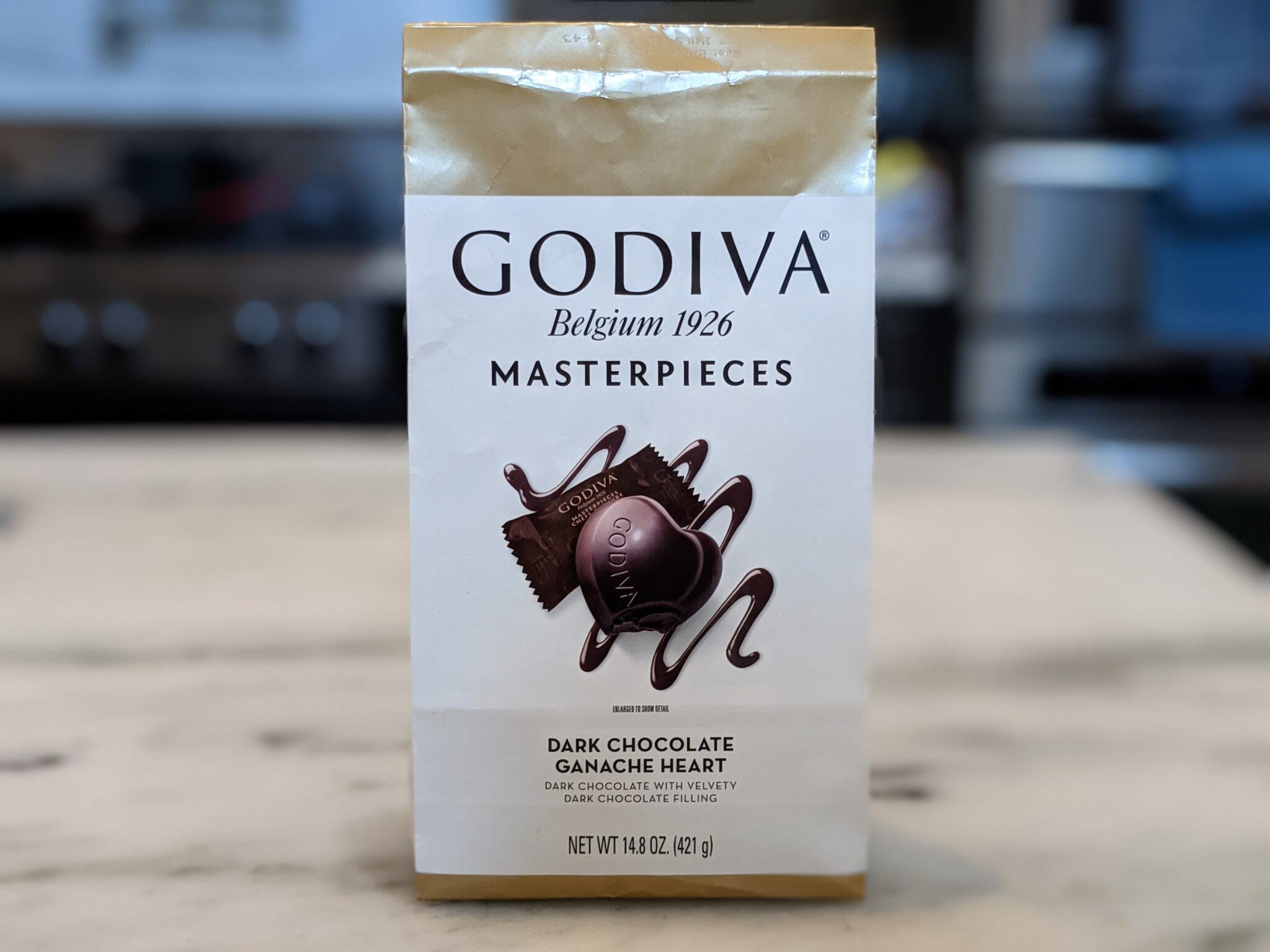 Godiva Masterpieces at Costco
Costco sells a 14.8oz bag of Godiva Masterpieces Dark Chocolate Ganache Hearts for $8.49. The chocolates can be found in the snack aisle of the store near other items such as the Peanut Butter Trail Mix, Heavenly Hunks or Aussie Bites. Each bag will contain approximately 52 pieces of Godiva chocolate hearts. 



The dark chocolate ganache heart was first created in 1945 to celebrate one of the first Godiva boutique stores in Brussels, Belgium. These dark chocolate pieces are crafted in the shape of the legendary Godiva chocolates that melt in your mouth and are filled with creamy and smooth ganache filling.
Have You Tried Costco's Godiva Chocolate?
Let the rest of the Costco Food Database community know what you thought of this product. Results and reviews are at the bottom of this page.
Please allow 24 hours for review moderation and approval.
Godiva Masterpieces are the most iconic chocolate from the Godiva brand and they are now made available in individually wrapped portions to enjoy at home, work, or anywhere you may be feeling the chocolate itch.
What is a Chocolate Ganache?
These are Godiva Masterpieces Dark Chocolate Heart Ganaches. This means the heart shaped dark chocolates are stuffed with ganache or a chocolate filling or sauce. 
Ganache is made from mixing warm cream and chocolate. 
Ganaches can be used as a filling like they are in these Godiva chocolates, or they can be used as a frosting for a cake or even used to cover and coat other types of dessert pieces.
Costco Godiva Cost Comparison
Costco retails the bag of Godiva dark chocolate hearts for $8.49, and will discount the price to $5.89 when on sale. This is a discount of $2.60 or 30%! 
Per ounce, the price at Costco is $0.57 at retail or $0.40 when on sale. The per piece price is $0.16 at retail and only $0.11 at the sale price. 
Godiva.com sells the chocolate ganache in a 6 pack weighing a total of 29.4 ounces for $39. This is a per ounce price of $0.75. 
This is double the size of Costco's Godiva bag and nearly double the price of Costco's sale price.  
Amazon sells the 14.8 ounce bag for $14.81 which makes for an easy $1 per ounce. This is 2.5 times more expensive than Costco's sale price!
Target has a smaller 5.6ounce bag of Godiva Masterpieces dark Chocolate available for the price of $4.79. This smaller bag costs $0.86 per ounce, or double the price of Costco's sale price. 
Costco Has The Best Price
Costco again provides the perfect balance of "bulk" and cost savings. When the Godiva Chocolates are on sale at Costco, the price is going to be extremely hard to beat!
Godiva Dark Chocolate Ganache Heart Review
My wife is a huge dark chocolate fan, and I originally purchased this chocolate for her. Anytime I can get chocolate on sale at Costco, I know I'm going to get a good deal and my wife and I will both be happy campers.
The chocolate hearts are bite-sized and weigh about a quarter of an ounce each. They are all individually wrapped in a fancy little godiva wrapper.
While the individually wrapped pieces don't seem too big, the chocolate hearts fit snugly and stretch across the entire width within the packaging.
The chocolate hearts themselves are very beautiful. The Godiva name is printed on each piece, and the chocolate looks smooth and to be of very high quality.
The chocolate ganaches taste amazing. I'm not a big fan of overly sweet chocolates, so these are perfect for me. The chocolate is first class and the ganache is superb. 
I originally thought the ganache would be a little softer and melt in your mouth, but it does not. It's a harder chocolate but it still very good and fits the chocolate hearts very well.
For the milk and dark chocolate lovers, this dark chocolate isn't super bitter. I enjoy a nice 60-72% dark chocolate but I think these would go well for all chocolate fans. 

One thing that is missing from the package is the percentage of cacao that the chocolate pieces are made of. I'm wondering if because this chocolate includes a ganache that it doesn't list the cacao % or if it's for some other reason. If anybody knows, please share in the comments.
One serving of Godiva's Dark Chocolate Ganache Hearts is 4 pieces (31g) and contains 180 calories with 12 grams of fat, 15 grams of carbohydrates, and 2 grams of protein. There are 13 grams of included sugars per serving.
Broken down, each individual ganache heart is 45 calories, with 3 grams of fat, nearly 4 grams of carbs, and 0.5 grams of protein. 

Yes, this is a chocolatey treat, but it is dark chocolate and there are some health benefits attributed to it. Dark chocolate is a powerful source of antioxidants and it may improve blood flow and lower blood pressure. Some studies have even indicated that dark chocolate may also reduce heart disease risk and improve brain function. Not bad for a chocolate candy!
Godiva Dark Chocolate Ganache Ingredients
These chocolate treats taste great and the ingredient list is going to tell us why. There are some ingredients which I don't recognize and sugar is actually going to be the first ingredient listed.

Sugar

Unsweetened Chocolate

Cocoa Butter

Vegetable Oil (Palm, Hydrogenated Palm Kernel, Palm Kernel)

Milk Powder

Butter Oil (Milk)

Vegetable Oil (Palm Kernel, Palm) 

Emulsifier (Soy Lecithin)

Skim Milk Powder

Salt
These dark chocolate ganaches from Godiva are delicious. I love buying sweet treats from Costco because of the price, but these can definitely be addicting. The pieces are all individually wrapped which will help mitigate some of the binge eating, but it's still not hard to eat multiple servings a day. 
When on sale for $5.89, Godiva Dark Chocolate Ganaches are priced right and fancy enough to make a nice gift. These are a buy, but make sure to buy them as a gift for someone else. Trust me on this!
Costco Food Database User Reviews
Have you tried this item? Let the rest of the Costco Food Database community know what you think. Leave a rating and review for this product.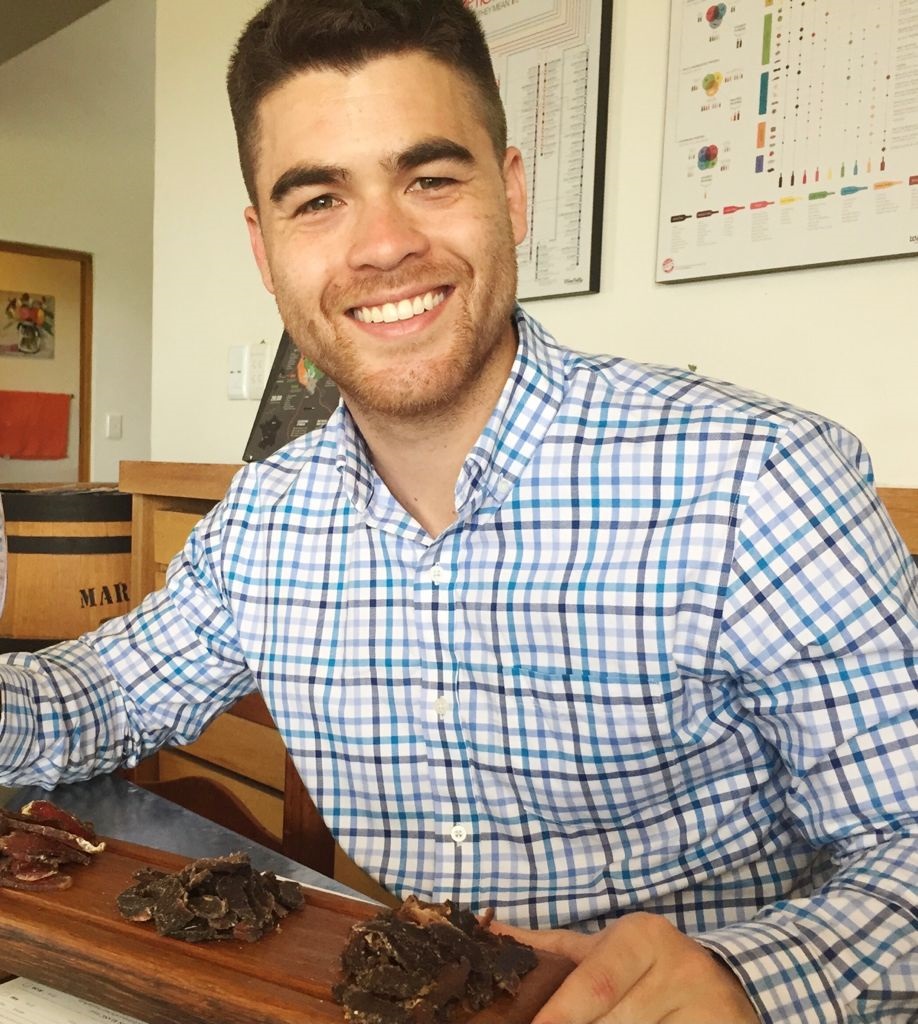 Greg Larkin is the founder and managing editor of Costco Food Database, the premiere site for honest takes on all things Costco food. A self-proclaimed Costco super-fan since childhood, Greg turned his obsession in a mission to properly rate and review all of Costco's delicious buys. When he's not busy navigating Costco aisles, you can find Greg smoking Kirkland Signature meats, meal prepping, or perfecting his homemade jerky recipes.