Costco Mini Cheesecakes - One Major Problem! Can Be Fixed?
Junior's Mini Cheesecakes at Costco
Costco sells a 24-count of Juniors Mini Cheesecakes for $19.99. The mini cheesecakes can be found in Costco's frozen food area near other ice creams/desserts such as the Ice Cream Bars, Vanilla Ice Cream, and Acai Bowls.

Each box of Juniors Mini Cheesecakes includes 8 of each of the 3 three flavors; original, chocolate swirl, and strawberry swirl. 

Each mini cheesecake weighs 1.5 ounces and is perfect for when you don't want a full slice of cheesecake.
Have You Tried Costco Mini Cheesecakes?
Let the rest of the Costco Food Database community know what you thought of this product. Results and reviews are at the bottom of this page.
Please allow 24 hours for review moderation and approval.
I'll be honest, I've never heard of the Junior's brand before today, but they are a New York based restaurant that has been in business for over 70 years and is famous for their cheesecakes. 

Their cheesecakes have won multiple awards, including being voted the #1 cheesecake in New York, and they like to call them "The World's Most Fabulous Cheesecake."
Junior's packages their mini cheesecakes in a large plastic wrapped container, and in order to take a mini cheesecake out, you have to peel back the wrapper that covers it.
The individual cheesecakes are not partitioned; when you open one, you open them all. Not good if you want to preserve the mini cheesecakes as long as possible.
How Much Do The Mini Cheesecakes Cost at Costco?
The 24-count variety box of mini cheesecakes at Costco sells for $19.99. I snagged these on sale at $14.99 or $5 off per box. This is a fantastic discount of 25% off these mini cheesecakes. Hard to pass up on that deal!
At retail, each cheesecake goes for $0.83 and when on sale, the price per mini cheesecake drops down to $0.63.

Costco also sells a full size original flavored cheesecake and pumpkin cheesecake.
Costco Vs. The Competition
It appears that Junior's Mini Cheesecakes are only sold at Costco, so if you are loyal to the Junior's brand, then Costco will be the place to get them. 
Sam's Club does sell a 47-ounce box of their cheesecake miniature samplers for $16.98. On a per-pound basis, this beats out Costco's sale price of the mini cheesecakes, $5.75 to $6.62. 
Their mini cheesecake sampler will include flavors such as New York Style, Caramel Chocolate Chip, and Strawberry Swirl.
Costco Mini Cheesecake Taste Test
I like cheesecake as much as the next guy, but these Junior mini cheesecakes have a major problem; they don't include a graham cracker crust. 
Is it even a cheesecake if it doesn't have a crust? Is the cheesecake filling alone enough to call it a cheesecake? These are some serious questions that need to be answered.
What I can tell you is this, the cheesecake filling without the crust is not as enjoyable as a regular slice of cheesecake. 
I had high hopes for these Junior Mini cheesecakes, but they just felt off to me.
Without a crust, the cheesecake flavor was overwhelming, and it felt like I was eating a cheesecake marshmallow. It may sound delicious, but it was a challenge to eat.
Flavorwise, the mini cheesecakes are very rich with a solid amount of sweetness. 
The individual flavors were great, as I could easily distinguish each flavor, and there was just the right amount of chocolate and strawberry in their respective cheesecakes.
Texture Issues Without a Crust
The big issue for me is the texture of the cream cheese filling without the graham cracker crust to even it out. 
I had such trouble eating the mini cheesecakes that I even had to dig into my travel bag and pull out one of the free packs of Biscoff crackers that you get from the airlines just to finish them.
Even though these Costco mini cheesecakes taste pretty good, I can't recommend them because of the lack of graham cracker crust. 
These will pair really well and are enjoyable if you add your own graham crackers into the equation, but it is another item you would have to purchase to enjoy these.
I can also imagine these being quite fun at a party as a build your own mini cheesecake. You could even try to bake your own graham cracker cups to go with it.
How to Serve Junior's Mini Cheesecake (Instructions)
I'm not sure if this is good or bad, but these Costco mini cheesecakes will need to thaw out before being served. 

These mini cheesecakes are best served at room temperature and need to be taken out of the freezer and set on the counter 1 hour before they are eaten.
This is inconvenient because you have to pre-plan your dessert, which often means taking the mini cheesecakes out before even starting dinner. The inconvenience can also be seen as a positive as it does help prevent binge eating of the cheesecakes.
I am fairly good at controlling myself, but I do have that "once you pop, you just can't stop" habit. If these could be eaten directly from frozen, I know I would be overindulging, and the 1 hour defrost time frame keeps me from doing that.
How Long Do The Mini Cheesecakes Stay Fresh For?
I am a little confused about the packaging. The sell-by date sticker is about 1 year from my purchase date, but the box says the mini cheesecakes will stay fresh for up to 6 months in the freezer. (Pictured Above)
How will the mini cheesecakes taste after the 6 months, but before the sell-by date? Will they still be "fresh," then?
Costco Mini Cheesecake Calories and Nutrition
Each Juniors Mini Cheesecake will have no more than 140 calories per serving. Here is the nutritional information for each cheesecake flavor.
Original Mini Cheesecake Calories
Serving Size: 1 Original Cheesecake (43g)

Calories: 140

Total Fat: 11g (14% DV)

Cholesterol: 45mg (15% DV)

Sodium: 115mg (5% DV)

Total Carbohydrates: 9g (3% DV)

Total Sugars: 8g

Added Sugars: 7g (14%)

Protein: 2g
Strawberry Swirl Cheesecake Calories
Serving Size: 1 Strawberry Swirl Cheesecake (43g)

Calories: 130

Total Fat: 9g (12% DV)

Cholesterol: 35mg (12% DV)

Sodium: 100mg (4% DV)

Total Carbohydrates: 10g (4% DV)

Total Sugars: 9g

Added Sugars: 8g (16%)

Protein: 2g
Chocolate Swirl Cheesecake Calories
Serving Size: 1 Chocolate Swirl Cheesecake (43g)

Calories: 140

Total Fat: 11g (14% DV)

Cholesterol: 45mg (15% DV)

Sodium: 115mg (5% DV)

Total Carbohydrates: 9g (3% DV)

Total Sugars: 8g

Added Sugars: 7g (14%)

Protein: 2g
Costco Food Database User Reviews
Have you tried this item? Let the rest of the Costco Food Database community know what you think. Leave a rating and review for this product.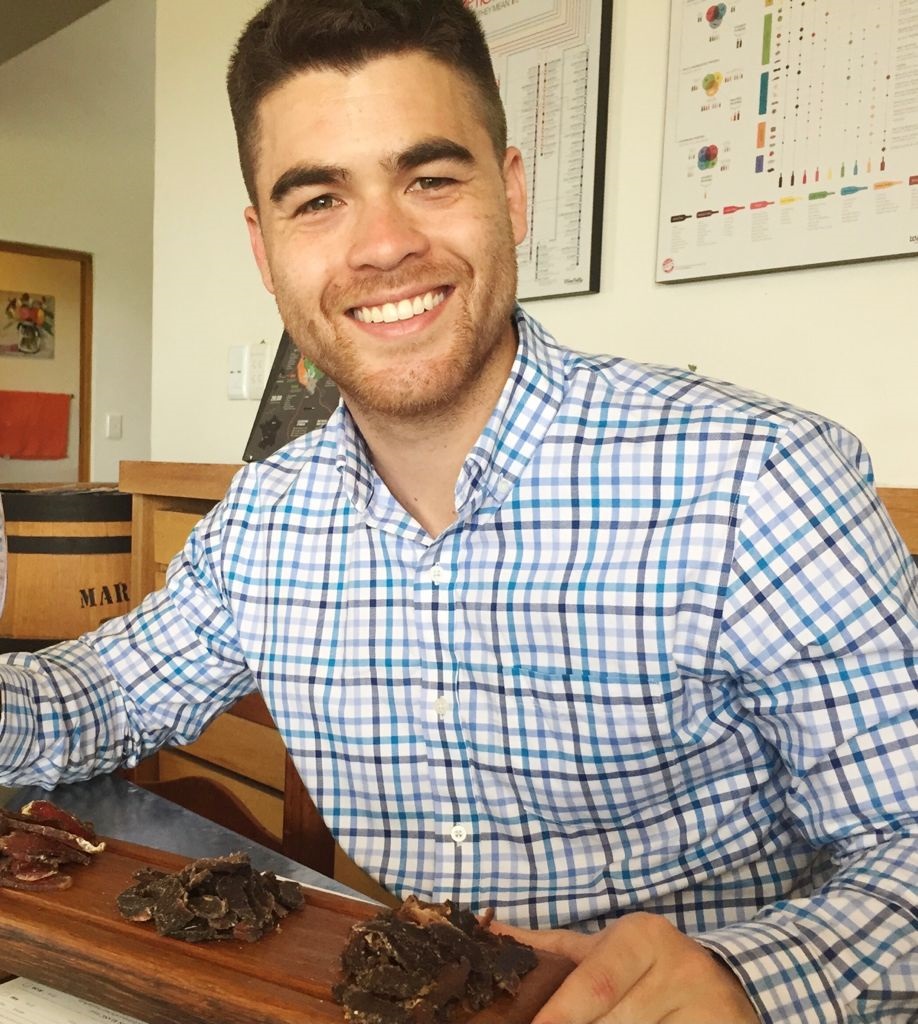 Greg Larkin is the founder and managing editor of Costco Food Database, the premiere site for honest takes on all things Costco food. A self-proclaimed Costco super-fan since childhood, Greg turned his obsession in a mission to properly rate and review all of Costco's delicious buys. When he's not busy navigating Costco aisles, you can find Greg smoking Kirkland Signature meats, meal prepping, or perfecting his homemade jerky recipes.