Costco French Macarons - Review + Pro Tips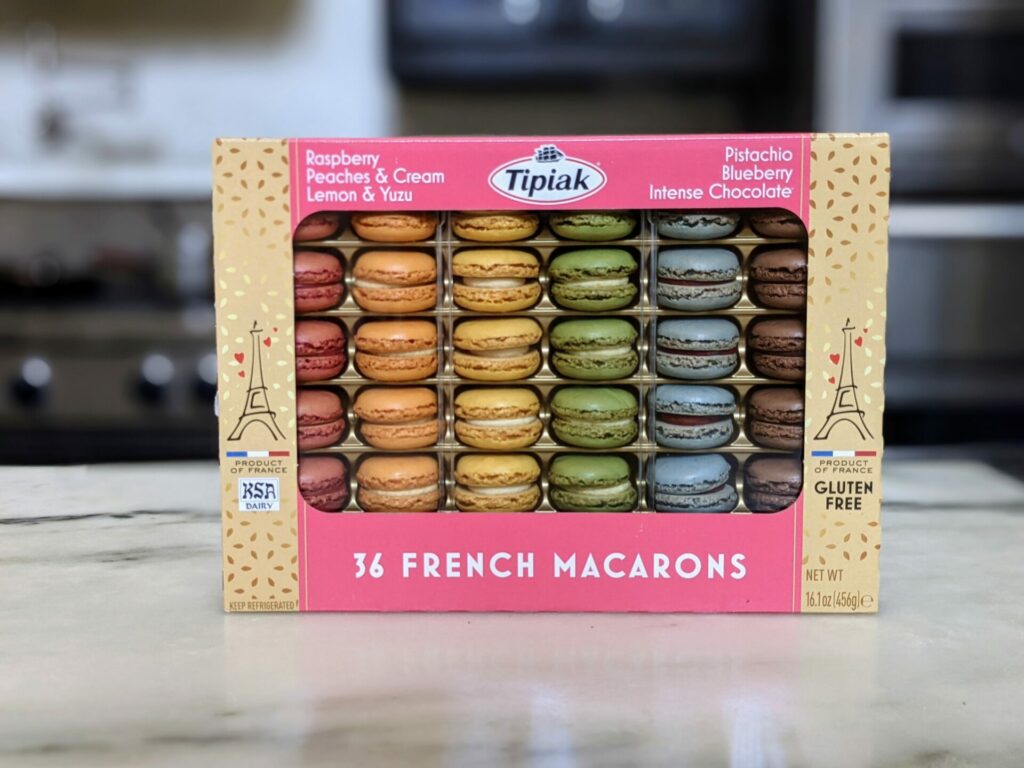 Tipiak French Macarons at Costco
I've walked by and passed on the Costco macarons hundreds of times over the years, and I finally decided to pull the trigger on them. I had some friends coming into town, and I figured the macarons would be an easy dessert option that I could just set out that also offered a touch of elegance.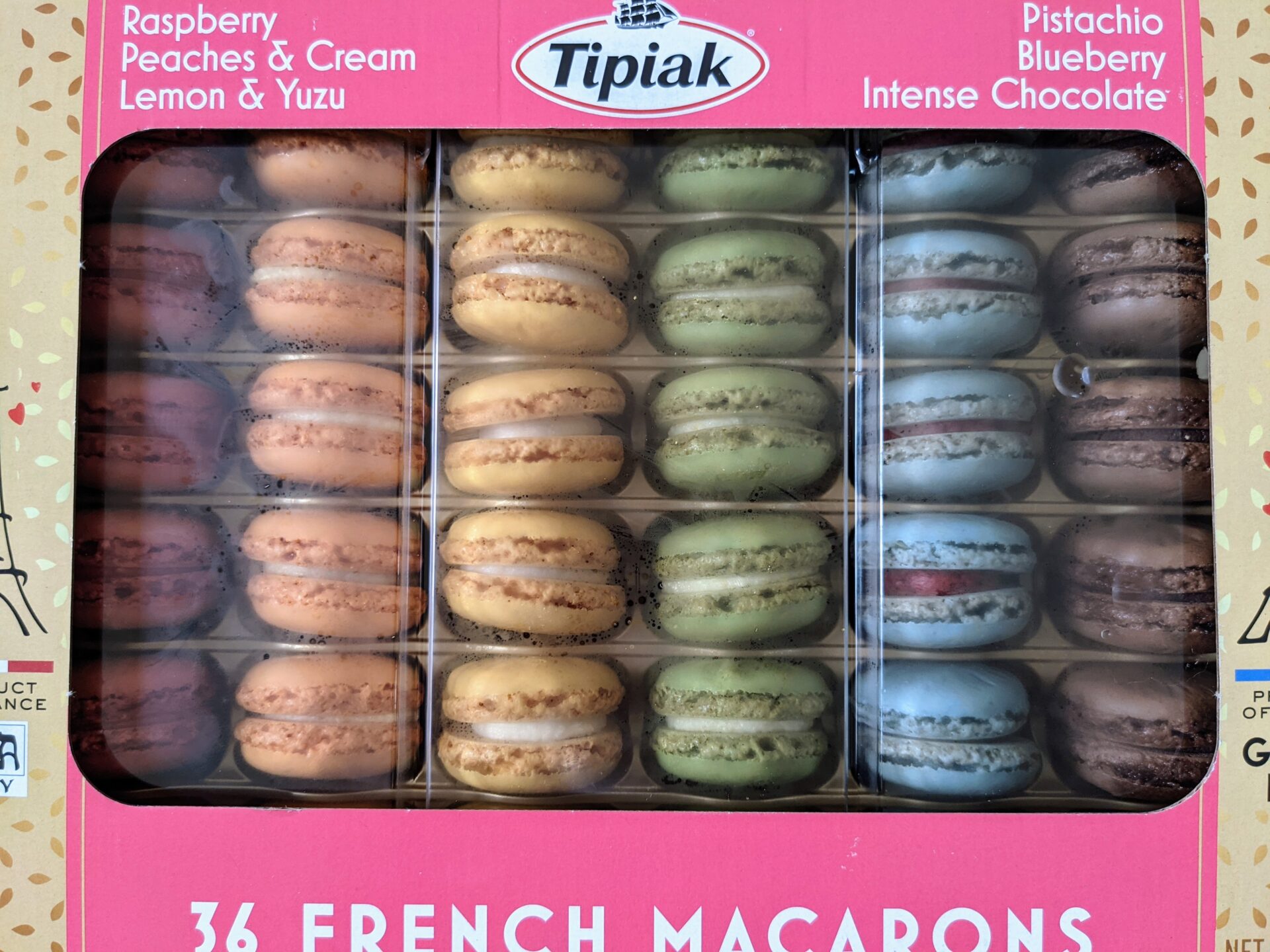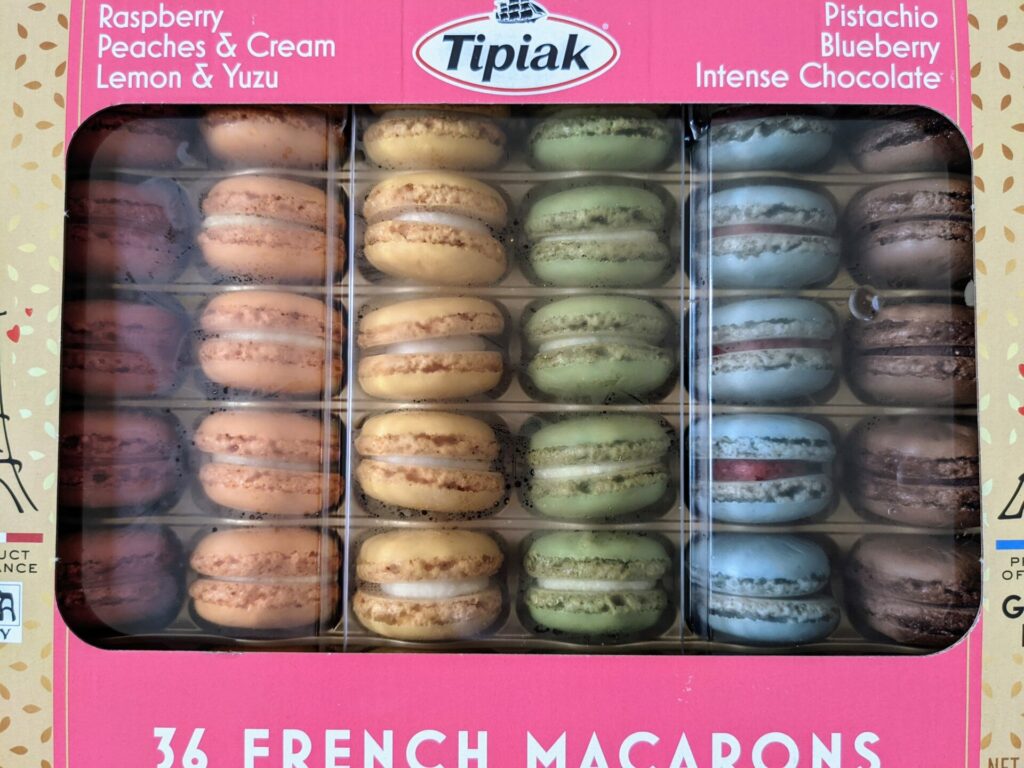 The macarons are found in the refrigerated deli area of the warehouse near other refrigerated desserts such as the tiramisu cups and S'mores souffle. 
Have You Tried Costco's French Macarons
Let the rest of the Costco Food Database community know what you thought of this product. Results and reviews are at the bottom of this page.
Please allow 24 hours for review moderation and approval.
Despite their simple cookie-like appearance, macarons can be notoriously challenging to make. The macaron baking process can be finicky requiring precise measurements and careful attention to detail.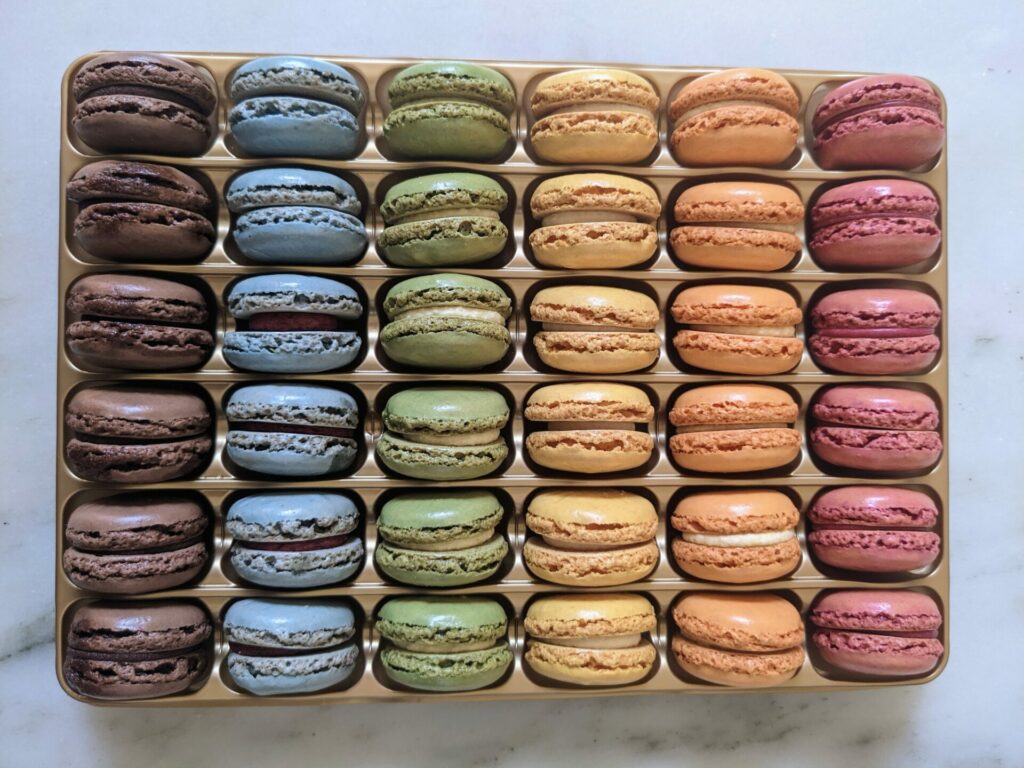 Any slight change in ingredient quantities, process technique such as over or under-mixing the batter, or even the room's humidity can affect the texture and appearance of the macaron.
Costco Macarons - A Product of France
Although the exact history of macarons is debated, the general consensus is that they date back to 16th-century France. 
Knowing how meticulous and delicate the macaron baking process is, it's nice to see that these macarons are imported from France.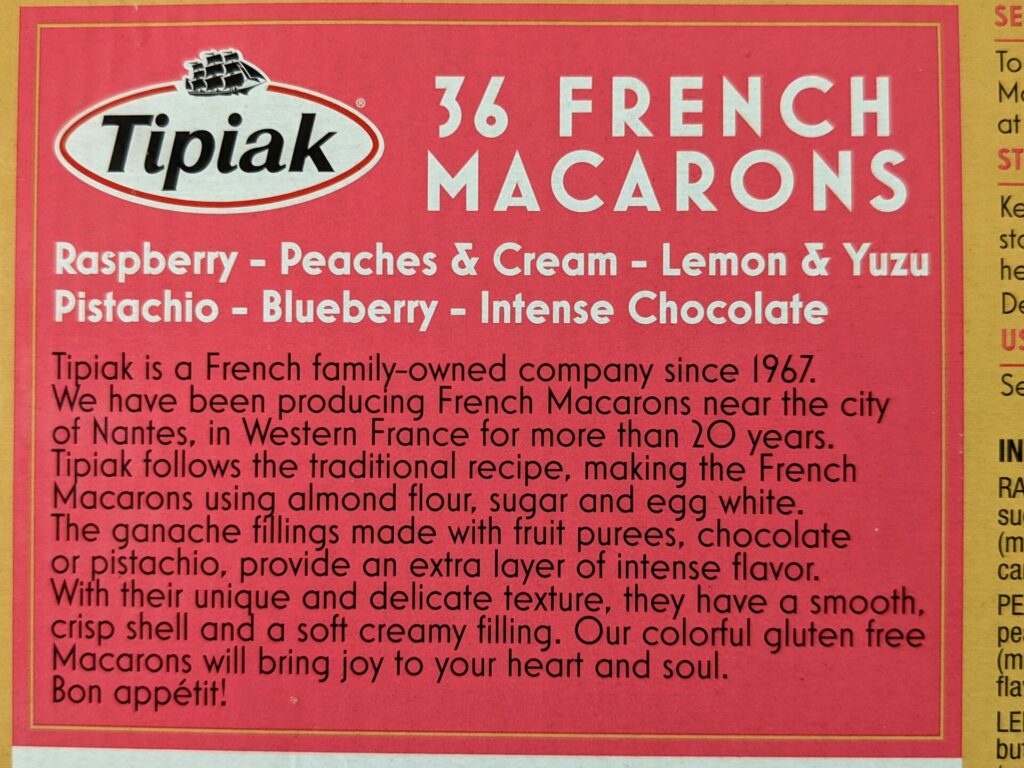 Tipiak has been in the macaron business for over 20 years and follows a traditional recipe using almond flour, sugar, and egg white. 
The ganache filling is made with fruit purees, chocolate, or pistachio, which provides an extra layer of intense flavor.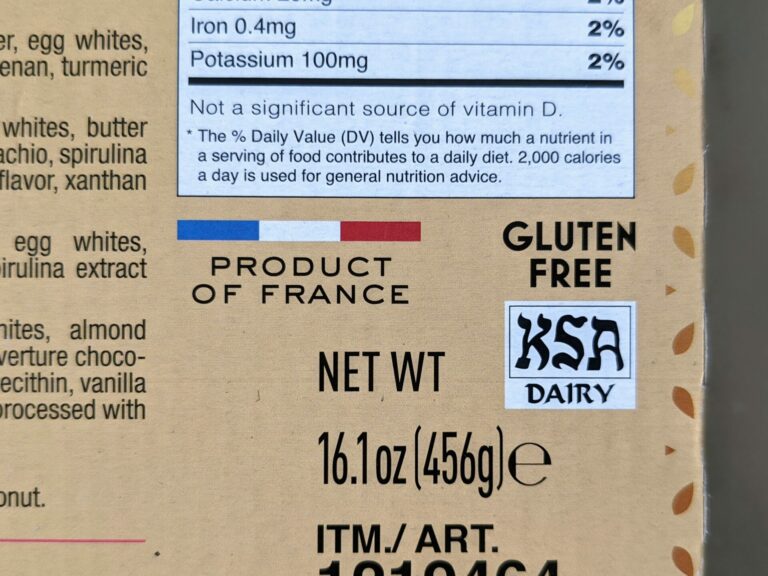 Each 36-pack box of Costco macarons includes 6 different flavors: 
Raspberry

Peaches & Cream

Lemon & Yuzu

Pistachio

Blueberry

Intense Chocolate
At Costco, you can typically find these standard macaron flavors nearly year round. Tipiak does rotate the flavor lineup to provide some seasonal variation and a touch of festivity. 
For instance, during Valentine's Day season, Costco will sell heart-shaped macarons, and during the holiday season, they sell a special holiday variety pack.
Costco retails the Tipiak French macarons for $16.99. At this price, each of Costco's macarons costs $0.47. 

I picked up the box when it was on sale for $12.69 or $0.35 per macaron. It was a nice discount of $4.30 or 25% off. Not bad for some Macarons from France!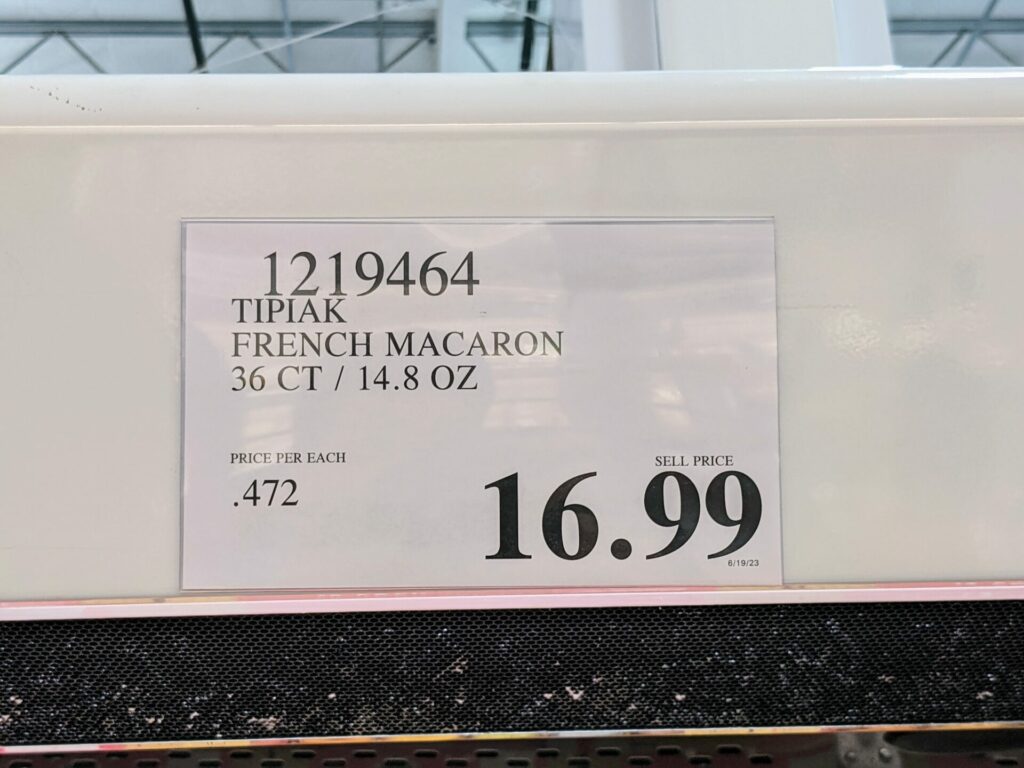 Costco Vs. The Competition
Now, of course, these French macarons are mass-produced, about half the size of standard macarons, and not nearly the quality of freshly baked macarons, but they are considerably cheaper than what you would find locally. 
Just to give a general idea, a local bakery near me sells their macarons for $2.50 a piece, and a vendor at my local farmer's market sells them for $3 each.
French Macarons Taste Test
Macaron Serving Suggestions
Before I talk about the macarons' taste, I want to point out that Tipiak recommends leaving them out at room temperature for 15 to 30 minutes. 
This simple step enhances the taste and texture of the French Macarons. It is also a great test of patience!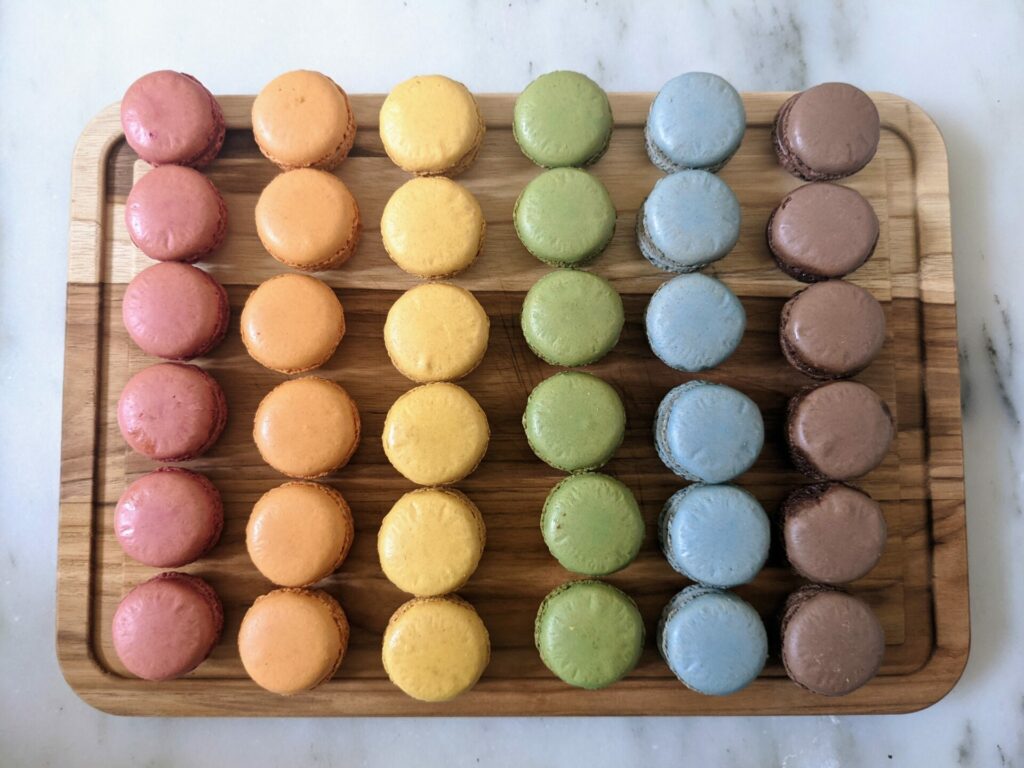 After tasting all of the Costco Macaron flavors, I thought as a whole they were quite enjoyable. I have certain preferences on the flavors, but the quality of the macaron was there, and each bite offered a delightful combination of crispiness and chewiness. 
The delicate texture of the outer shell paired harmoniously with the sweet and flavorful filling.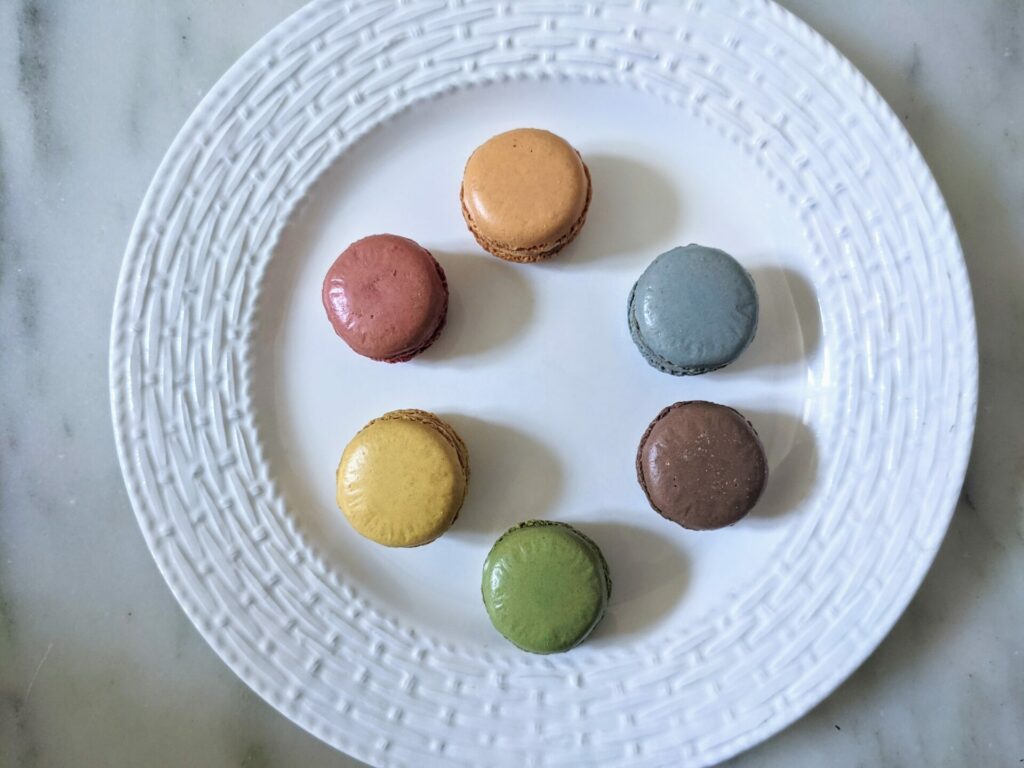 Everybody will have different flavor preferences, but my favorite of Costco's macarons are the raspberry macaron and the intense chocolate.
My least favorite was the pistachio, as it didn't really give me a nutty pistachio vibe.
These macarons do make it here all the way from France, so there are some storage instructions to ensure their freshness and quality. 
Tipiak recommends keeping them refrigerated between 32°F and 39°F and to store the Costco macarons in their original container.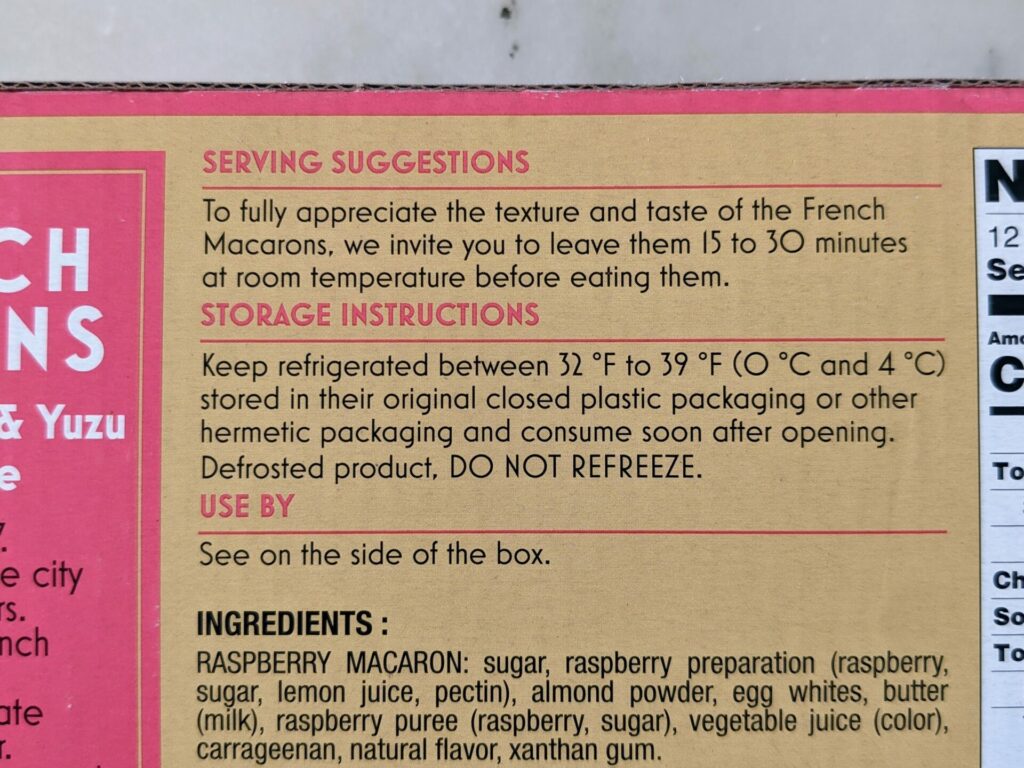 They also don't give a specific date for how long the macarons will last once opened, but they do recommend consuming them soon after opening the plastic tray. 
These macarons have originally been frozen during transport and are now defrosted. Do not refreeze them to preserve them or extend their freshness.
Macaron Serving Suggestions - Macaron Tower
There are many different ways to lay out the French macarons from Costco if you were to serve them at a party or to guests. 
Tipiak displays a neat little tower on the back of their macaron packaging; just know that to fill out a tower like that, it will take at least two boxes of Costco macarons.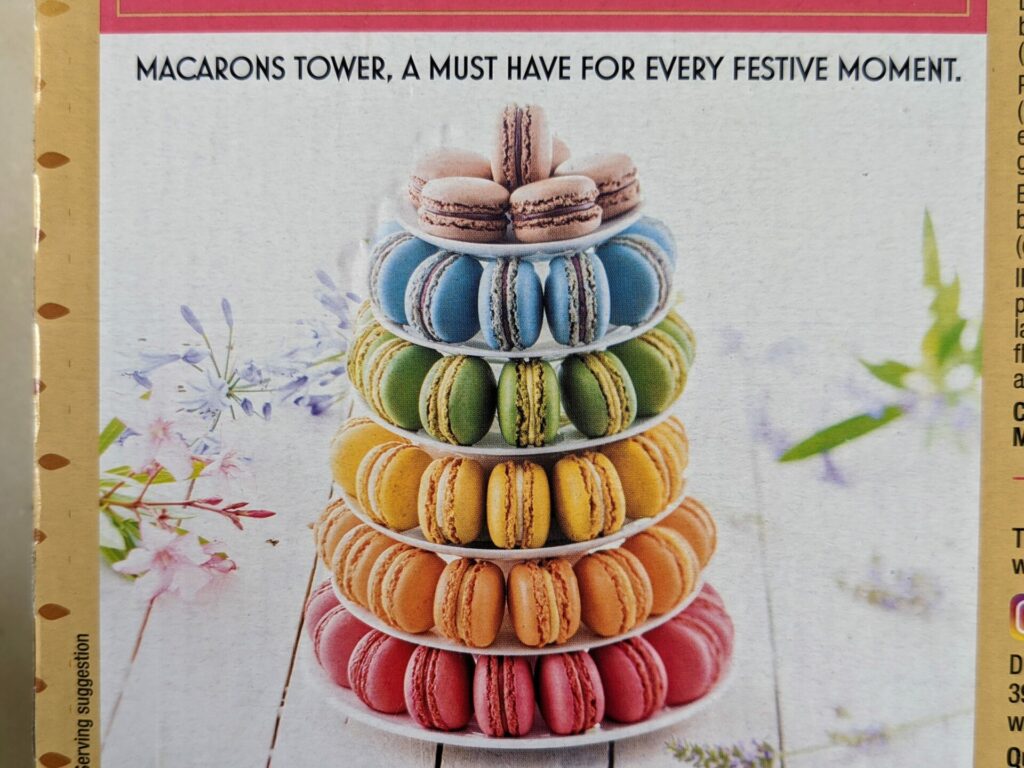 Other presentation ideas include laying them out on a flat platter or cutting board. I also think they look pretty darn good already in their original tray, so just pop the top and put them out for your friends to enjoy.
Costco Macarons Nutrition, Calories, and Ingredients
Surprisingly the nutritional information for these Costco Macarons isn't actually that bad. One serving of these Tipiak French Macarons is 3 pieces.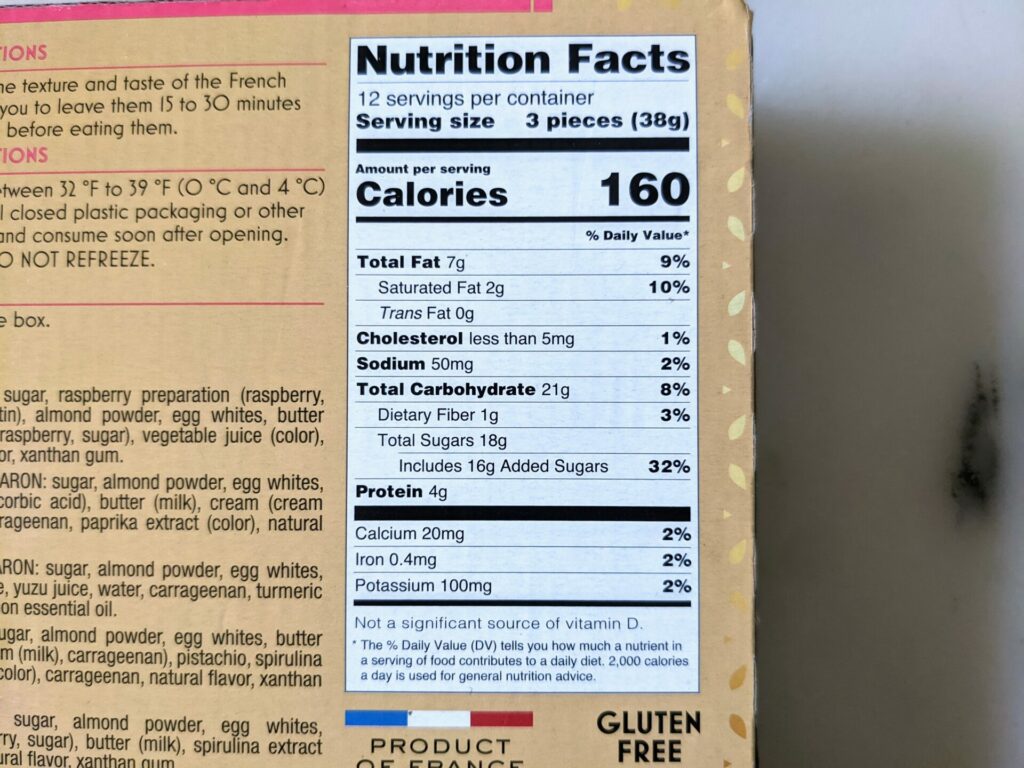 3 macarons will have 160 calories, 7 grams of fat, 21 grams of carbs, and 4 grams of protein. 
The full nutritional information for one serving of Costco's Macarons is below, as well as the nutritional label for one individual French macaron.
Nutrition Facts
3 Costco Macarons (1 Serving)
Amount per Serving
% Daily Value*
* Percent Daily Values are based on a 2000 calorie diet.
Nutrition Facts
1 Costco Macaron
Amount per Serving
% Daily Value*
* Percent Daily Values are based on a 2000 calorie diet.
Each of Costco's Macarons has about 50 calories, 2.5 grams of fat, 7 grams of carbs, and 1 gram of protein. Not bad for a tasty little snack! 

Here is the ingredient list for each of the 6 flavors of Costco macarons.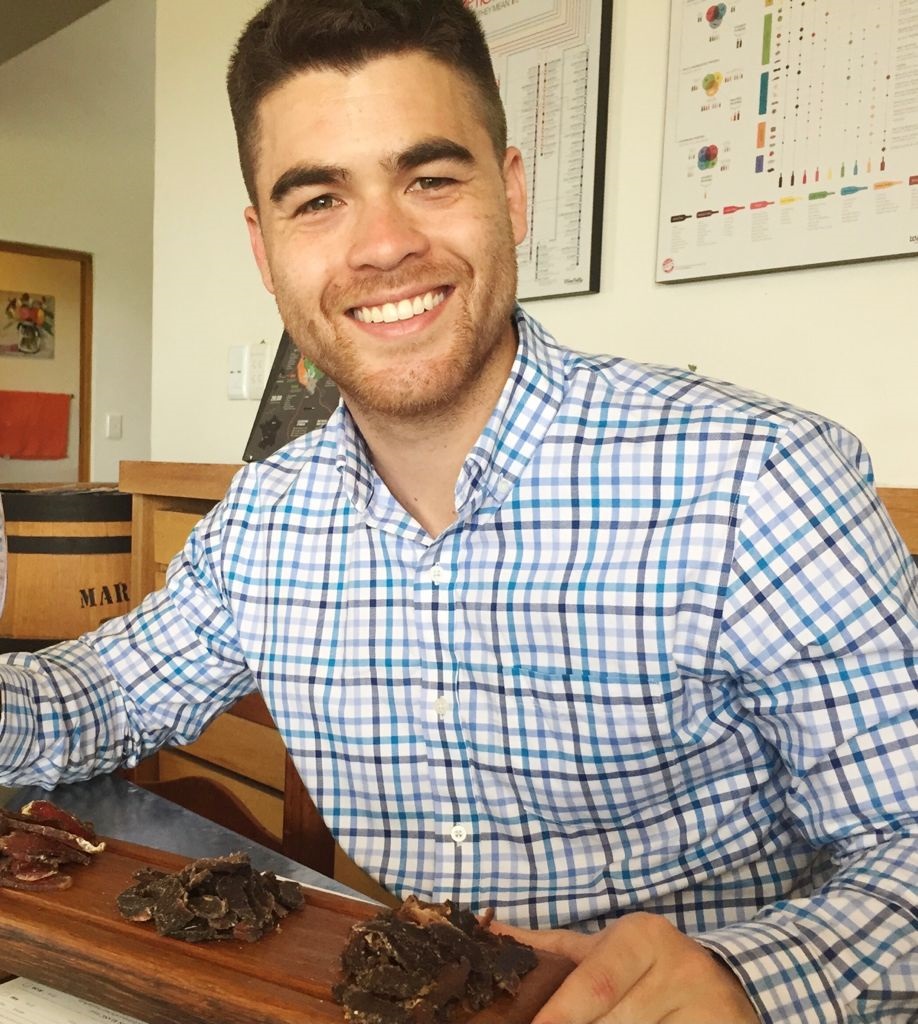 Greg Larkin is the founder and managing editor of Costco Food Database, the premiere site for honest takes on all things Costco food. A self-proclaimed Costco super-fan since childhood, Greg turned his obsession in a mission to properly rate and review all of Costco's delicious buys. When he's not busy navigating Costco aisles, you can find Greg smoking Kirkland Signature meats, meal prepping, or perfecting his homemade jerky recipes.