Does Costco Have The Best Peanut Oil Price for 2023?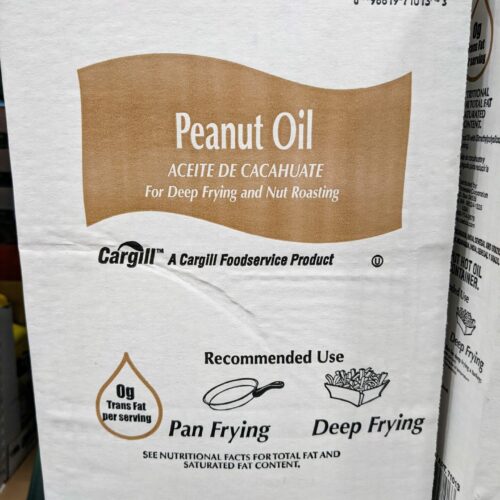 Kirkland Signature Peanut Oil At Costco
Who's ready to fry some turkey? One of the all-time best ways to cook a turkey is to deep fry it. The turkey skin gets super crispy, the meat stays moist and tender, and it's a hell of a lot more fun than watching a turkey sit in the oven for 4 hours.
Deep frying is amazing, but it does require a lot of oil, specifically peanut oil if you want the best possible tasting Thanksgiving turkey. The unfortunate part is that peanut oil typically doesn't come cheap. 
It's much more expensive than standard cooking oils, and when buying multiple gallons, the price is really going to add up. Luckily, everyone's favorite wholesale club, Costco, carries peanut oil at an amazing price!
Why Use Peanut Oil For Frying Turkey?
You can use mostly any cooking oil to fry a turkey, but peanut oil is king for a few reasons. First, you need your oil to have a high smoke point of 450°. This allows your oil to reach optimal temperatures without burning.
Neutral Flavor and Golden Brown Turkey Skin
Secondly, peanut oil has a neutral flavor that won't impart on your Thanksgiving turkey. Finally, peanut oil is perfect for creating that crispy golden brown skin that we all want on our Thanksgiving turkeys. That's the whole point of deep frying the turkey, right?
Costco Sells Its Peanut Oil In a 35 Pound 4.58 Gallon Tub!
Now, we all know that Costco is the land of the bulk, and its peanut oil offering is no exception. Costco's peanut oil is sold in a massive 4.58-gallon tub (that weighs 35 pounds!). 
This should be plenty of peanut oil to fry up a small to medium Thanksgiving turkey. If you have a larger bird, you may need to purchase an additional tub of peanut oil from Costco.
Check Costco Business Center
Thing To Know: Costco doesn't carry peanut oil year-round. Peanut oil is typically used for Thanksgiving turkeys, and Costco will only have it in stock during the fall and winter. 
The good news is, if you have a Costco business center near you, they will carry peanut oil all year.
How much peanut Oil Is Required To Fry A Turkey?
Costco's 4.58 Gallon Peanut Oil Can Fry a Medium Turkey
The amount of peanut oil needed to fry a turkey will of course, depend on the size of the bird. According to Webstaurantstore.com, Costco's 4.58 gallons of peanut oil will be enough to fry a bird 13 pounds or smaller. 
Anything at 14 or more pounds will require at least 5 gallons of peanut oil and the purchase of two of Costco's 4.58-gallon packs.
How Much Does Peanut Oil at Costco Cost?
Costco's Peanut Oil Costs $56.99
Costco's pricing on peanut oil remains an amazing deal even in 2023. A 4.58-gallon tub of Kirkland Signature peanut oil sells for $56.99.The per gallon price for Costco's peanut oil is $12.44.
Spending more than $50 for some peanut oil may seem expensive, but the cost is far below what you will find at other retailers.
Costco always offers great value on its products and especially its Kirkland Signature products, but does it have the best price for peanut oil in 2023? Let's take a look at some of its competitors and other retailers that sell peanut oil.
Costco Vs Sam's Club - Peanut Oil
Costco's Peanut Oil Is $5 Cheaper Than Sam's Club's
The biggest competitor to Costco is Sam's Club, and their 2023 price for the same size 4.5-gallon peanut oil is $61.98. 
This is about $5 more expensive than Costco's price, and the price per gallon breaks down to $13.53.
Costco Vs. Target's - 1 Gallon Peanut Oil
Target's Peanut Oils Is 45% More Expensive Than Costco's
In 2023, Target is selling one gallon of peanut oil for $17.99. The advantage of buying at Target is that you can buy exactly as many gallons as you need and aren't limited to the 4.58-gallon sized peanut oil that Costco or Sam's Club sells, but this does come at a price. 
Target's peanut oil is 45% more expensive than Costco's peanut oil. 5 gallons of peanut oil from Target costs $90.
Costco Vs Smart And Final
Smart And Final's Peanut Oil Price Is Close To Costco's, But Doesn't Beat It
The final nationwide retailer we will compare Costco's peanut oil price to is Smart & Final. Smart Final sells its 4.58 gallons of peanut oil for $60.99. Smart and Final's Peanut Oil is about $4 more expensive than Costco peanut oil.
Alternative Options to Peanut Oil
Peanut oil is relatively expensive, and there are reasons it may not work for frying your turkey, specifically allergy concerns. For those with peanut allergies or hosting guests with peanut allergies, other alternative oils can work well for deep frying a turkey. Some alternative options to peanut oil include: 
Refined Avocado Oil
Safflower Oil
Refined Soybean Oil
Sunflower Oil
Peanut Oil Nutritional Information
As advertised on the box, Costco's peanut oil doesn't have any trans fat. Here is the full nutritional label for the Kirkland Signature Peanut Oil.
Nutrition Facts
Costco Peanut Oil
Amount per Serving
% Daily Value*
* Percent Daily Values are based on a 2000 calorie diet.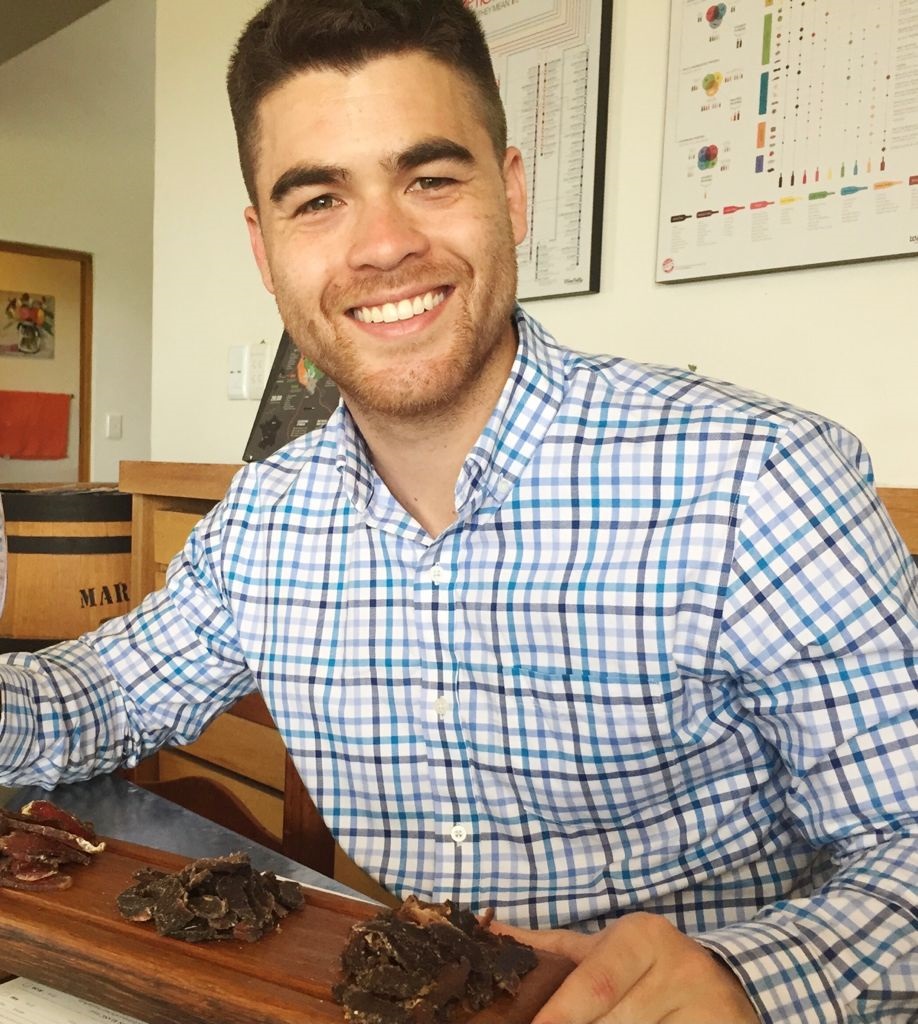 Greg Larkin is the founder and managing editor of Costco Food Database, the premiere site for honest takes on all things Costco food. A self-proclaimed Costco super-fan since childhood, Greg turned his obsession in a mission to properly rate and review all of Costco's delicious buys. When he's not busy navigating Costco aisles, you can find Greg smoking Kirkland Signature meats, meal prepping, or perfecting his homemade jerky recipes.