Costco Tequila (Kirkland Signature) - Price & Tasting Notes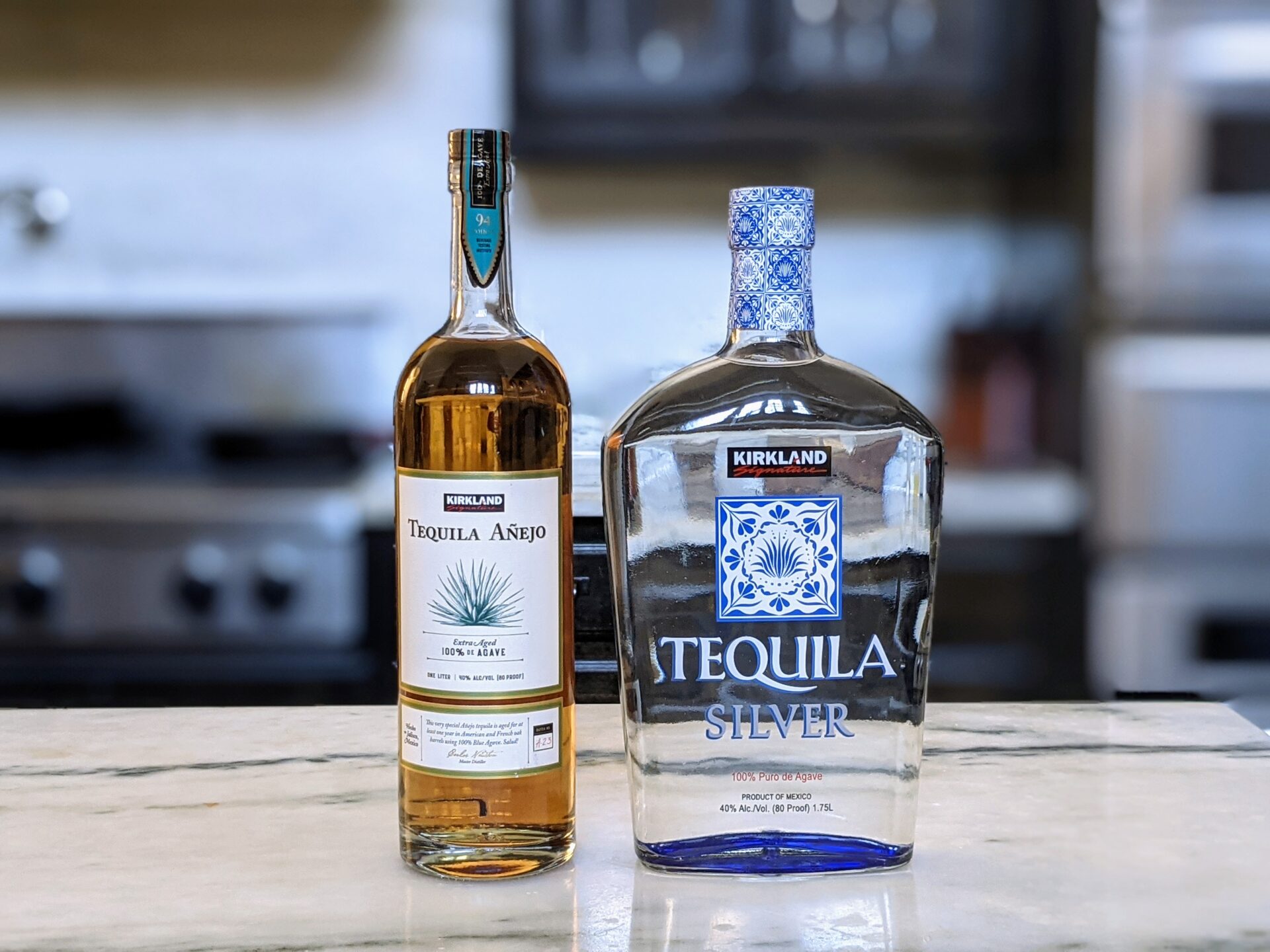 Kirkland Signature Tequila At Costco
The Costco tequila selection is quite broad and carries many name brands and styles, but today I want to look at the Kirkland Signature brand tequila; the Kirkland Signature Anejo and Kirkland Signature Silver. 
A lot of people equate store brand items to lower value, but that may not actually be the case for Costco's Kirkland Signature Tequila. We'll look at what makes the Costco Añejo Tequila and Silver Tequila worth buying. We'll cover where in Mexico the tequila is made and who distills it, the pricing, name brand tequila comparisons, and most importantly, how they each taste.
Have You Tried Costco's Tequila?
Let the rest of the Costco Food Database community know what you thought of this product. Results and reviews are at the bottom of this page.
Please allow 24 hours for review moderation and approval.
Kirkland Signature Silver Tequila at Costco
What Is Costco's Silver Tequila?
Costco's Silver Tequila is a Classic Blanco Tequila
Costco's Kirkland Signature Silver Tequila is a Blanco or Plata Tequila. This tequila is known for its clear and transparent appearance as it is either unaged or aged for a short period of time. 
The clear color showcases its pureness and freshness and offers the true essence of the agave plant.
Costco's Silver Tequila is made from 100% Blue Agave and is double distilled and double filtered. 
Costco Kirkland Signature Silver Tequila Price
The Silver Costco Tequila Cost $22.89
Costco sells their 1.75L Bottle of Kirkland Signature Silver Tequila for $22.89. This is a solid price for a handle or 1.75L bottle and makes the Kirkland Signature Silver a very competitive and cost effective option for both casual tequila consumers and those hosting large gatherings or events.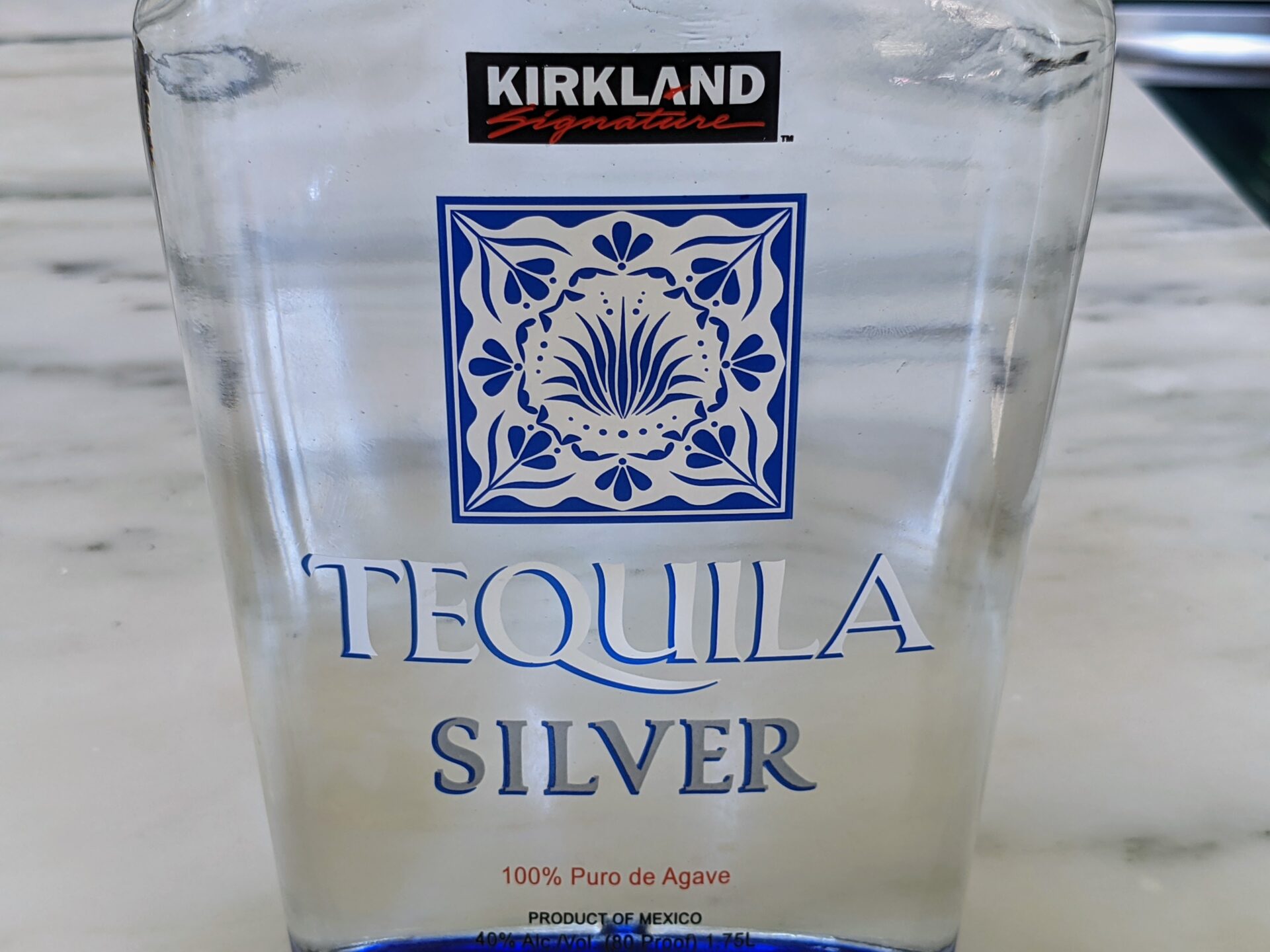 Costco Tequila Beats Out Name Brand Tequilas In Price
A similar silver tequila that Costco sells is the 1800 Tequila Silver. A 1.75L bottle of 1800 brand blanco or silver tequila sells for 36.99 at Costco or almost 50% more than Costco's Kirkland Signature version of the tequila. 
As expected, the Kirkland Signature version will offer significant value and savings over any of the name brand tequila offerings that Costco carries.
Costco Silver Tequila Tasting Notes
Kirkland Signature Silver Tequila keeps things simple, focusing on the agave. You'll taste crisp citrus like lime and grapefruit up front. There's some subtle herbal flavor too for a bit of depth. It's balanced out with a touch of sweetness.
The smoothness makes this an easy sipper on its own. And it mixes up a decent margarita or cocktail. This tequila gets the job done highlighting the agave, though it's a little harsh on the finish.
If you're looking for an inexpensive intro to real agave flavor, this Kirkland bottle could do the trick. It captures the essence without getting too fancy. The taste is direct and clean, if not totally refined. But for the price, it's hard to beat.
User Reviews of Costco's Silver Tequila
Tasting notes are great for describing flavors, but I believe that it's just as beneficial if not more beneficial to see what others think. I've gone through most of the Costco Tequila Reviews listed here and here and I think some of the key takeaways are:
Great value for the price

Not recommended as a sipping tequila

Better suited for mixing cocktails, especially margaritas. 

Has a soft taste with cooked agave flavors

Some reviewers consider it to have a slightly harsh ending
Who Makes Costco Silver Tequila?
Tequila, unlike other liquors, makes it quite easy to determine who actually produces each bottle. There is no mystery like with Costco's french vodka where the distiller and producer of the vodka are still unknown. 
Each bottle of tequila required to display a NOM (Norma Oficial Mexicana) number which identifies the exact distillery where it was produced.
This transparency makes it really easy for us as Costco members to determine who is behind the Kirkland Signature Silver Tequila. In this case, the NOM number for Costco's Silver Tequila is 1142, and it indicates the tequila is produced by La Madrileña, S.A. de C.V. in Tototlan Jalisco.
La Madrileña also produces the Piedra Azul brand and even has a Piedra Azul Blanco Tequila which I would assume is similar to Kirkland Signature Silver Tequila.
Kirkland Signature Añejo Tequila at Costco
Costco's other Kirkland Tequila option is the Kirkland Signature Añejo Tequila. The Spanish word añejo when referred to tequila means "aged" or "vintage". 
To be categorized as añejo category, the tequila must be aged for at least one year in oak barrels which gives it a rich and distinct flavor profile as well as its deep amber color.
Costco Kirkland Signature Añejo Tequila Price
A 1 Liter bottle of Costco's Kirkland Signature Añejo tequila retails for an affordable $31.99. 
This is a fantastic price compared to many other Añejo tequila and it's a great option for Costco members who want to enjoy the rich flavors and complexity of aged tequila without overspending.
Again, Costco's Tequila Beats Out Competing Name Brands
At Costco, you'll find several popular name-brand añejo tequila options. For instance, a 750ml bottle of Herradura Ultra Añejo is priced at $42.99, while a 750ml bottle of Don Julio Añejo 70th Anniversary is available for $64.99. And if your Costco carries it, a bottle of Don Julio 1942 retails for $149.99.
Once again, the Kirkland Signature Añejo Tequila stands out for its exceptional value. Not only does it come in a larger bottle size of one liter, but it also offers a significant cost advantage compared to its competitors.
Kirkland Signature Añejo Tequila is priced at least 30% less than any other name brand añejo tequila option at Costco.
Costco Añejo Tequila Tasting Notes
Costco's Kirkland Signature Anejo Tequila has a balanced taste of sweet agave and oak barrel influences.
You'll immediately notice the natural sweetness of the agave. It provides a pleasant backbone without overpowering. The oak barrel aging adds delightful depth and complexity.
Subtle spice notes keep things interesting. There are also smooth flavors of vanilla, caramel and butterscotch from the oak. A sophisticated touch of dark chocolate emerges too.
This is an easy-sipping tequila that goes down smooth. The agave and oak play nicely without conflict. For an affordable but well-crafted añejo, Kirkland's is a solid choice.
User REviews for COSTCO AÑEJO TEQUILA

Again after going through the reviews from tequila enthusiasts and connoisseurs on Tequila Matchmaker, here is a general summary of their user's reviews. 
Affordable price and good value

Smooth and delicious flavor profile

Notes of caramel, vanilla, oak, and agave

Suitable for sipping and mixing in cocktails

Quality and smooth Finish

Considered a hidden gem. 
Origins and Direct Alternatives
Costco's Kirkland Signature Anejo Tequila has a NOM number of 1173 which indicates that it is produced by Corporativo Destileria Santa Lucia, S.A. de C.V. in Tesitán, Jalisco. Corporativo Destileria Santa Lucia also produces such brands as Uno Mas and Casta Pasion.
Fun Fact: The Kirkland Signature Anejo Tequila originally had a NOM number of 1472 which is the same NOM number of Kirkland Signature SilverTequila, which means both tequilas were made by the same distillery sometime in the past.
Final Thoughts On Costco Tequila
Costco's Kirkland Signature brand tequila line stands out for its exceptional value, offering high quality tequilas at competitive prices. 
Both the Silver Tequila and Anejo Tequila have garnered positive reviews from users, emphasizing their affordability, delicious flavors, and suitability for cocktails. Here is a quick recap of the key points covered:
Kirkland Signature Silver Tequila:
Clear and transparent appearance, showcasing the essence of agave.

Available at a competitive price of $22.89 for a 1.75L bottle.

Offers significant value compared to name brand alternatives like 1800 Tequila.

Tasting notes include crisp citrus flavors, herbal undertones, and a smooth finish.

User reviews highlight its great value, suitability for mixing cocktails, and some mixed opinions about its sipping qualities.
Kirkland Signature Añejo Tequila:
Aged for at least one year in oak barrels, resulting in a rich flavor profile and deep amber color.

Priced affordably at $31.99 for a 1L bottle, providing exceptional value compared to other Añejo tequilas.

Tasting notes feature a balanced combination of sweet agave, toasted oak, gentle spices, and hints of vanilla and caramel.

User reviews rave about its smoothness, delicious flavor profile, and suitability for sipping or mixing in cocktails.
While they are drastically different in a few different categories, both are great options for large parties or even for a budget friendly everyday at home tequila. Costco's tequilas are an excellent option worth considering.
Costco Food Database User Reviews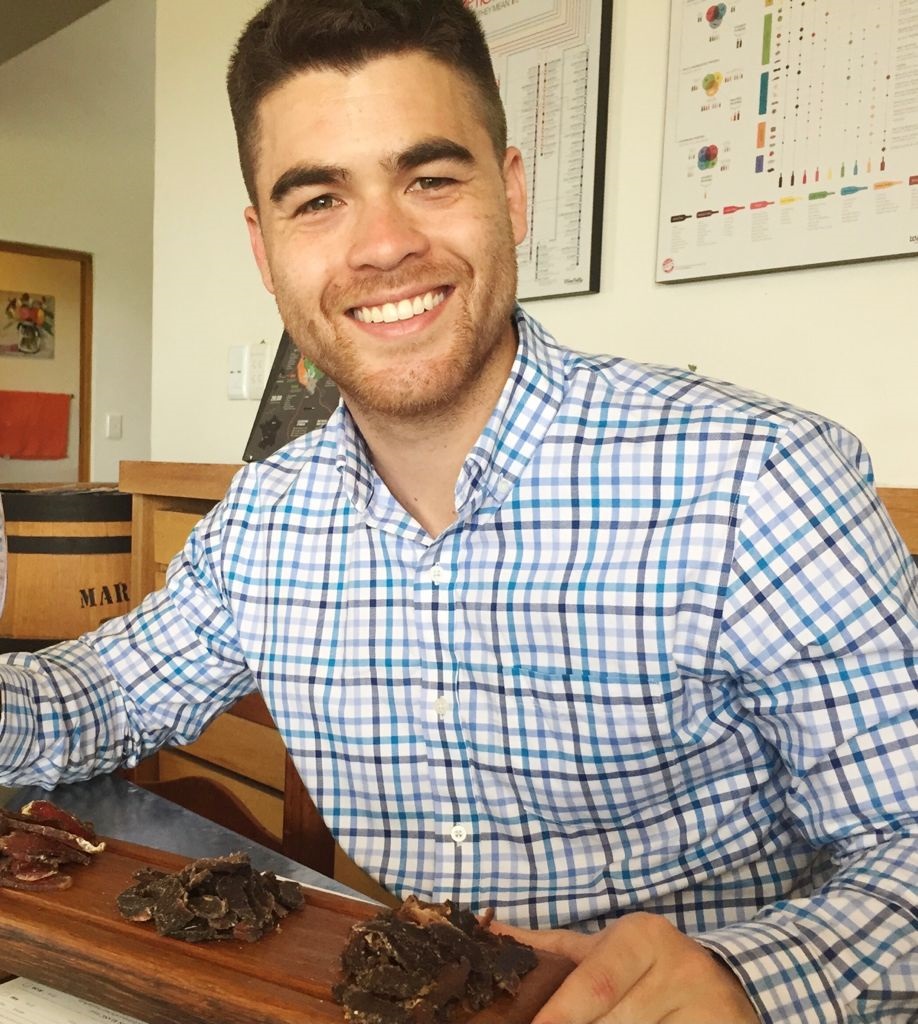 Greg Larkin is the founder and managing editor of Costco Food Database, the premiere site for honest takes on all things Costco food. A self-proclaimed Costco super-fan since childhood, Greg turned his obsession in a mission to properly rate and review all of Costco's delicious buys. When he's not busy navigating Costco aisles, you can find Greg smoking Kirkland Signature meats, meal prepping, or perfecting his homemade jerky recipes.