Costco Argentine Shrimp (Lobster Like) + How to Cook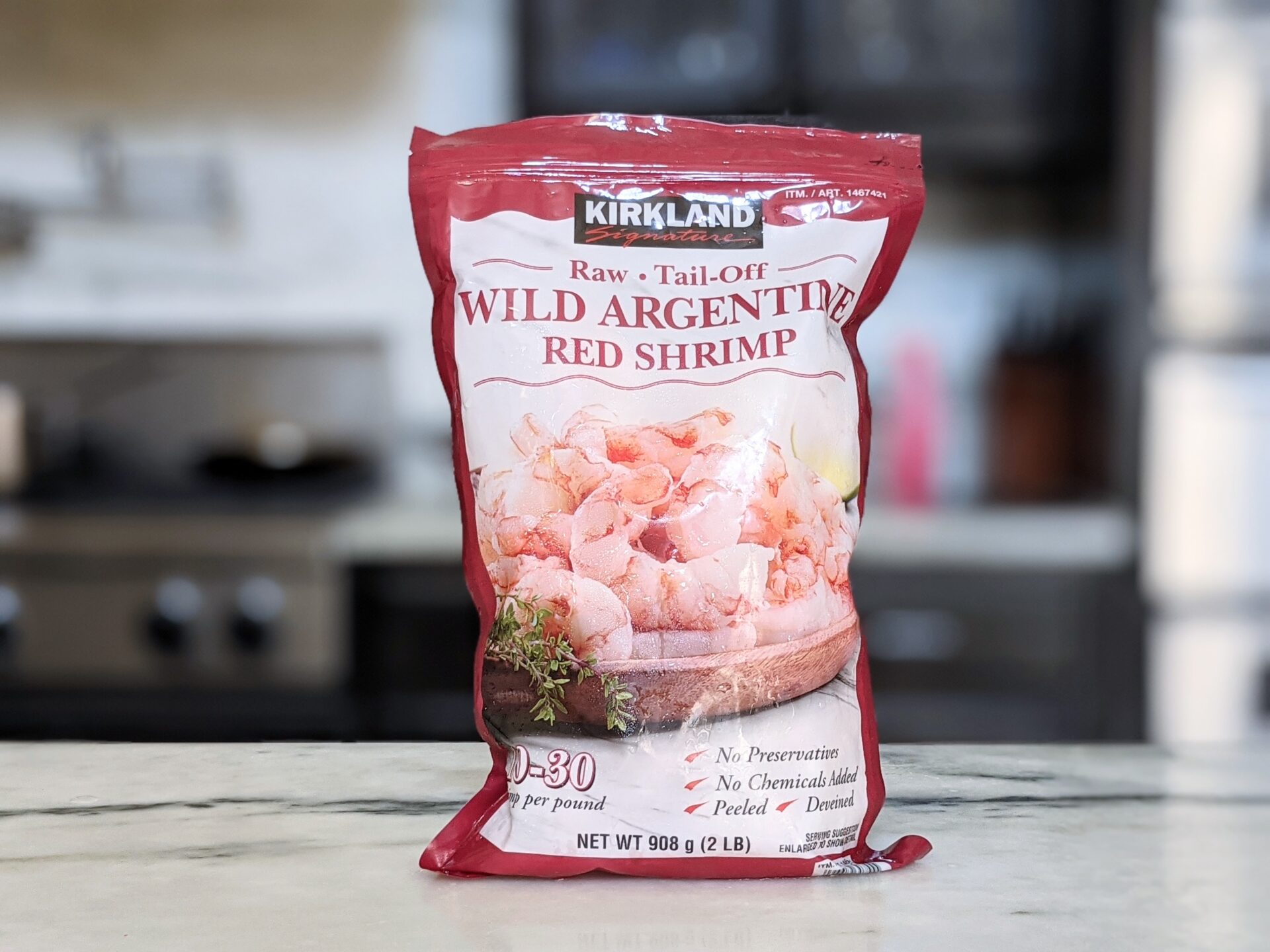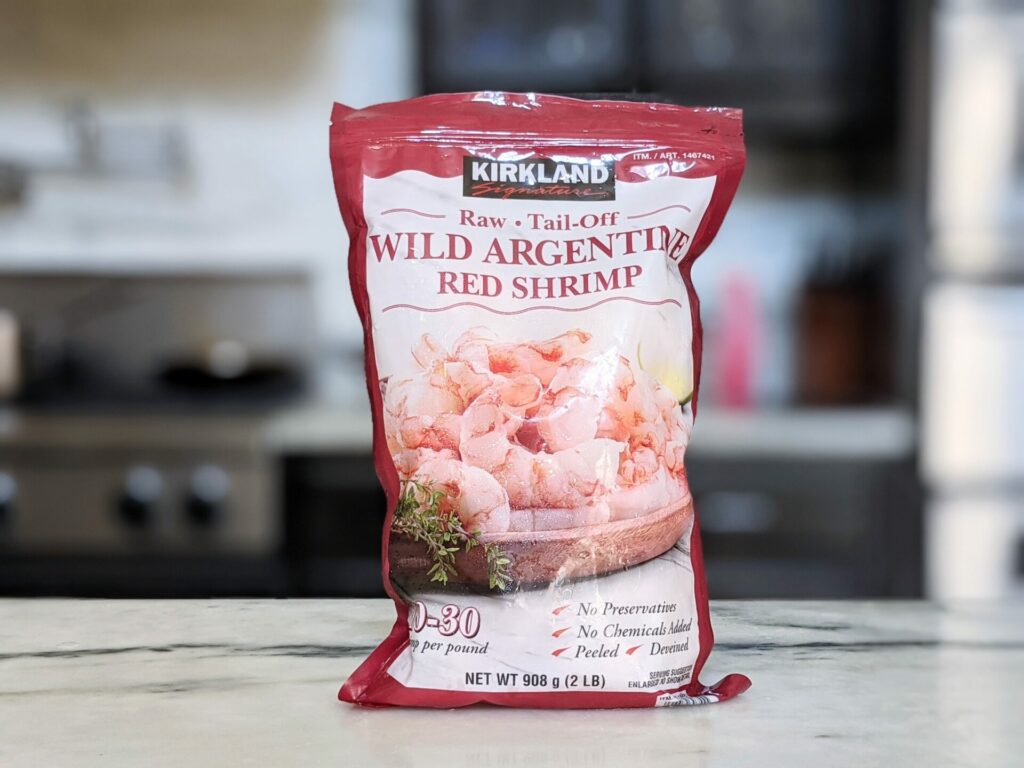 Kirkland Signature Argentine Red Shrimp at Costco
I was strolling through Costco the other week, and I noticed that they had an unannounced sale on their Frozen Kirkland Signature Argentine Red Shrimp.
I wasn't familiar with Argentine Shrimp, but I don't mind regular shrimp, and I figured there's no better time to try something than when Costco has it on sale, so I pulled the trigger on the 2-pound bag.
I found the Wild Argentine Red Shrimp in the frozen food aisles near the other frozen shrimp, the garlic butter shrimp, and the frozen salmon. 
Wild Argentine Red Shrimp from Costco is sold raw, peeled, deveined, and with tail off. There are no added preservatives or chemicals, and there are 10-30 shrimp per pound.
Have You Tried Costco ARgentine Shrimp?
Let the rest of the Costco Food Database community know what you thought of this product. Results and reviews are at the bottom of this page.
Please allow 24 hours for review moderation and approval.
Argentine Shrimp Vs. Common Shrimp
After some research, I did find out what the difference is between these wild Argentine red shrimp and the common shrimp that Costco sells. 
The first big difference is that these shrimp are caught in the South Atlantic Ocean and, in particular, are caught off the coast of, you guessed it, Argentina. This ecosystem and coastal water are what make this shrimp so special.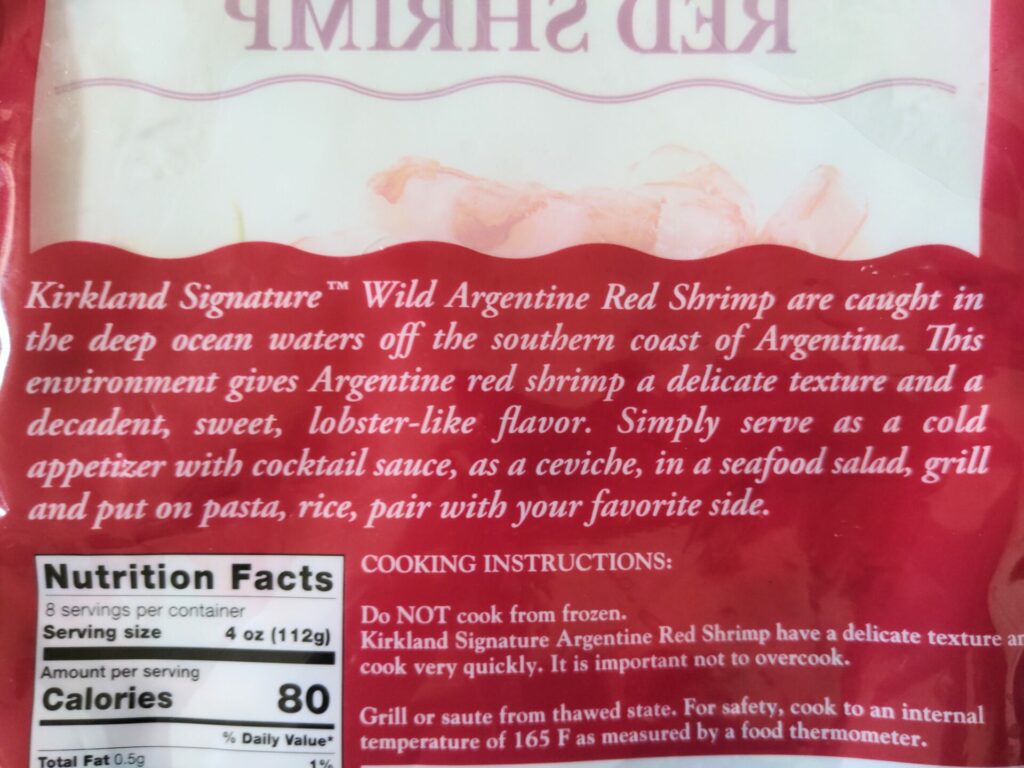 Their nutrient-rich environment gives the Argentine Red Shrimp the beautiful red color they are known for. Just looking at the bags of shrimp in Costco's frozen food aisles, you can easily see the difference in color between these Argentine Red Shrimp compared to the gray color of Costco's other frozen shrimp. 

In addition to their appearance, Wild Argentine Red Shrimp possess a distinctive delicate texture that sets them apart. Their taste is slightly sweet with a decadent flavor similar to lobster, adding an extra touch of indulgence to your meal.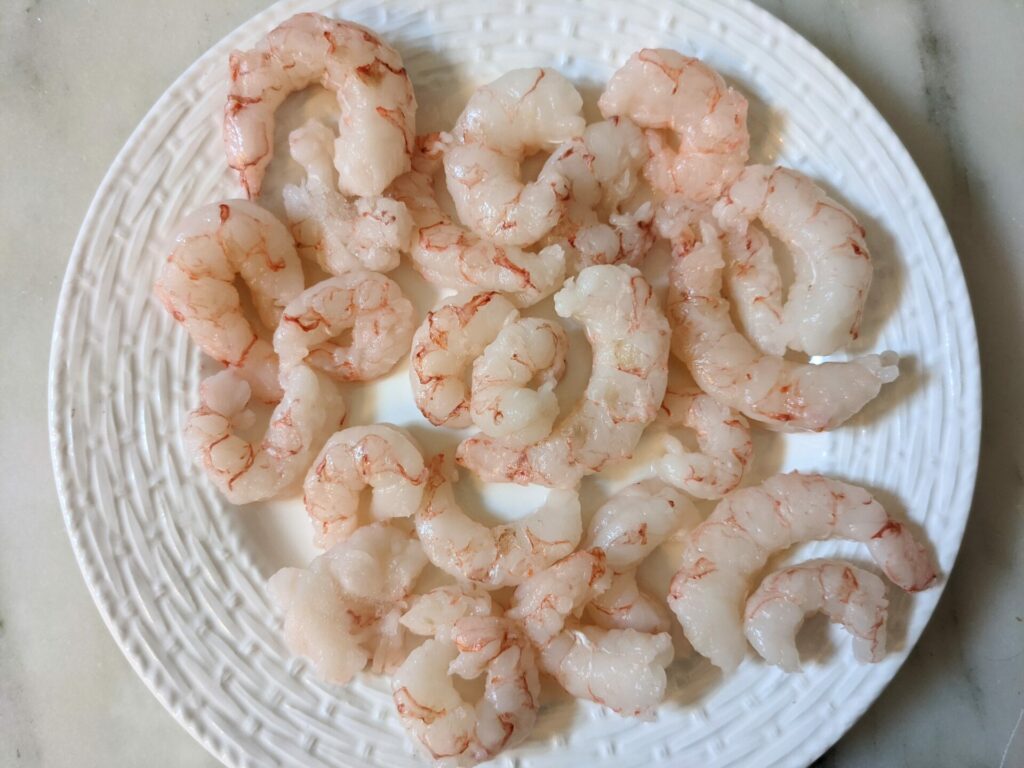 The Wild Argentine Red Shrimp are also known for their size, reaching lengths up to 8 inches, but Costco's bag of Argentine Shrimp had a variety of sizes. 
Some were pretty hearty, while others were definitely on the smaller end.
Costco retails their 2-pound bag of Wild Argentine Red Shrimp for $21.49 or $10.75 a pound. This is definitely more expensive than 2 pounds of Costco's regular frozen shrimp (21-25 shrimp per pound), which sells for $15.99 or $8.00 per pound.

At retail, you are looking at about $2.75 extra per pound for Argentine Red Shrimp.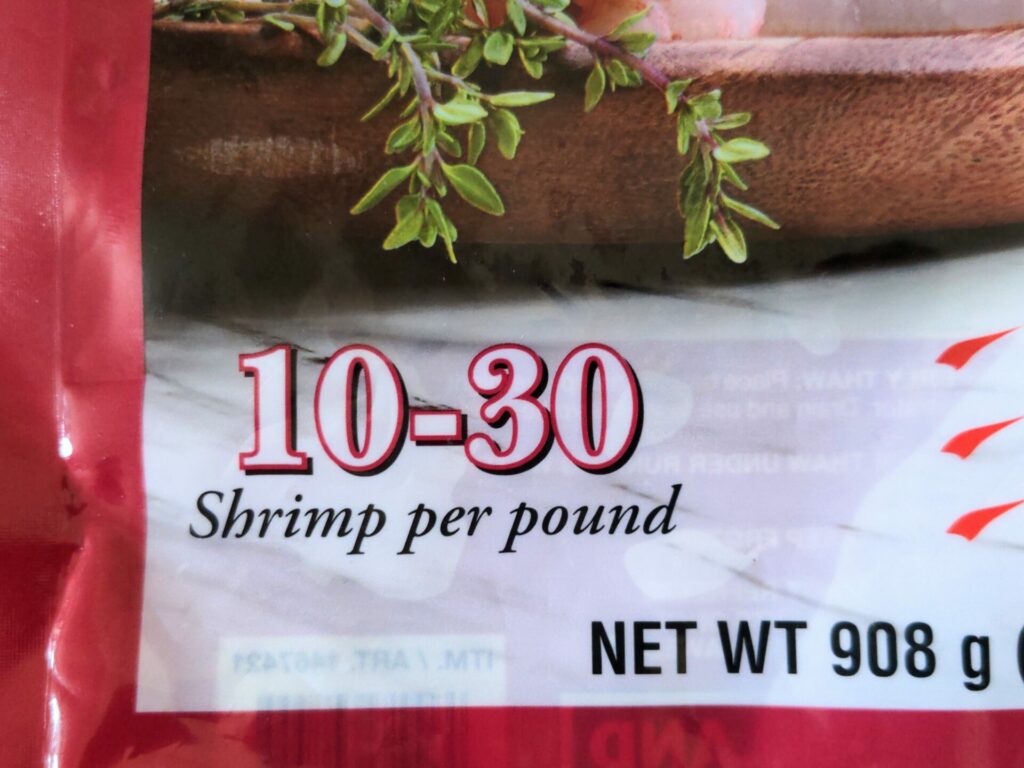 I purchased the Wild Argentine Red Shrimp when Costco discounted the price by $4.50, bringing the price down to $16.99. 
This drops the per pound price down to $8.50, which is a more than fair price and easily worth the premium over Costco's other frozen shrimp.
Argentine Shrimp Taste Test
I followed my simple garlic butter recipe for cooking these Argentine Shrimp, and everything came out amazingly. 
The shrimp were cooked perfectly (hard to do for me), and they were delicious. The shrimp were moist and perfectly tender, with a little sweetness that paired well with the garlic butter.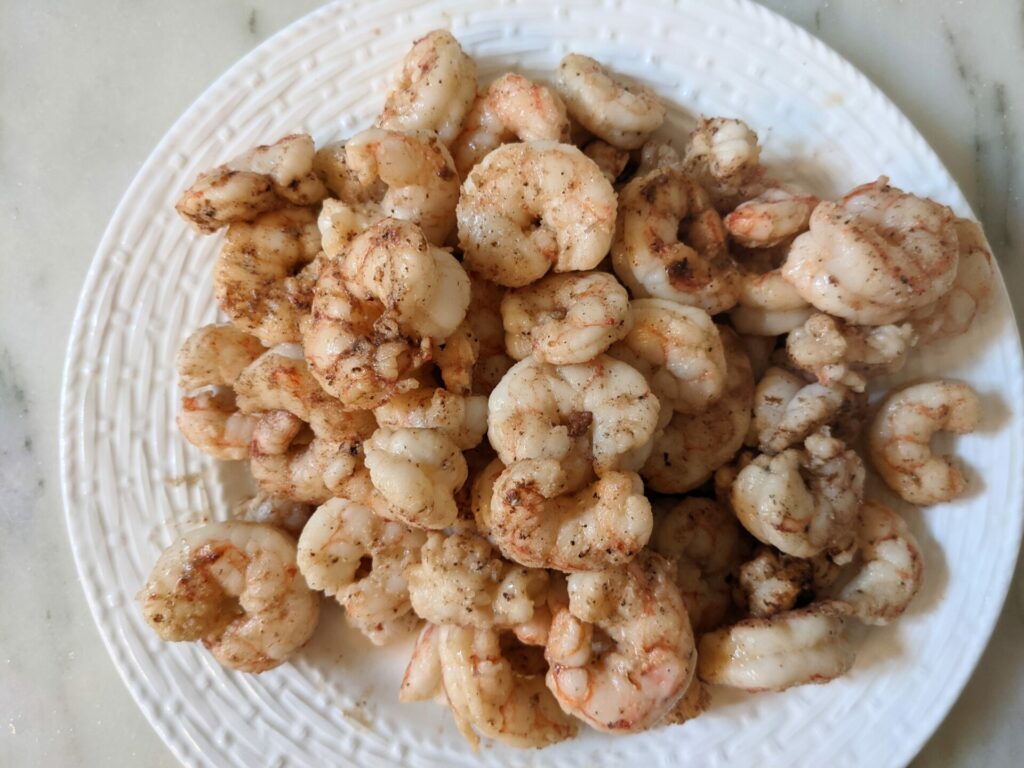 The packaging describes the Kirkland Signature Argentine Shrimp as having a lobster-like flavor, which I thought would be a bit of hyperbole, but actually wasn't too far off the mark. 
It's obvious when we were eating it that it wasn't lobster, but I can see how many people would say it tastes and feels like lobster. I would probably classify it as "shrimp +" rather than lobster, but the comparison is fair.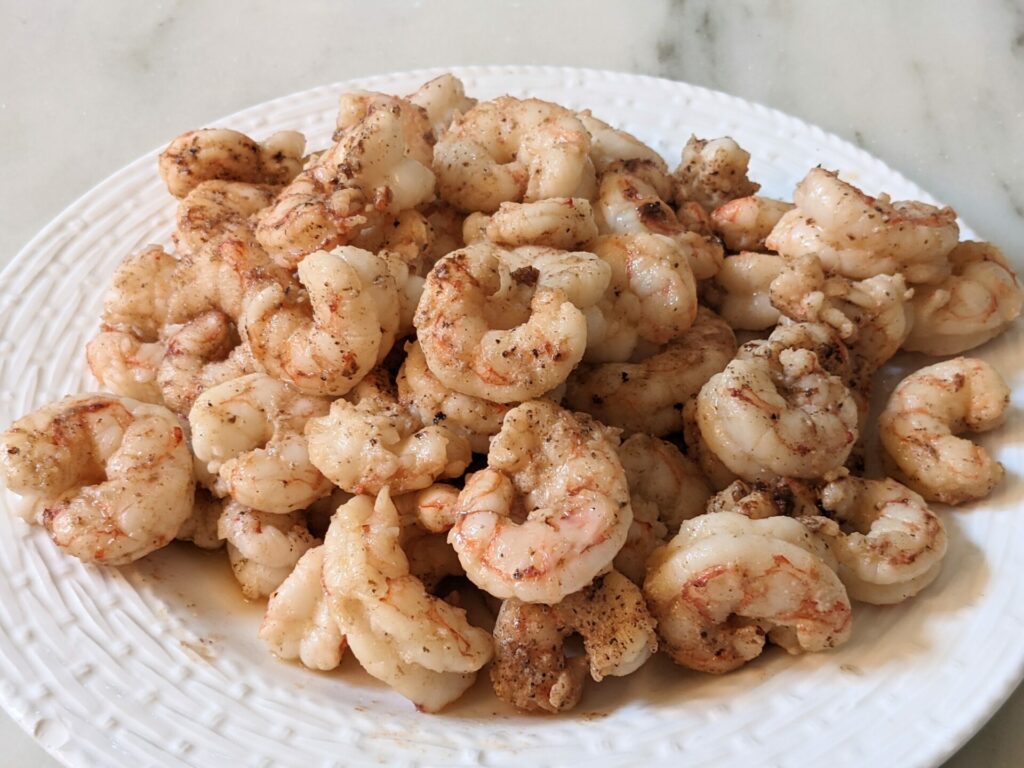 Overall, I thought the Argentine Shrimp were delicious and well worth it. The flavor was there, and it was easily the best shrimp meal I have had in quite a while. 
I usually have a hard time justifying a premium product like this, but I can see myself splurging on these rather than purchasing regular shrimp.
How to Cook Argentine Shrimp
The Kirkland Signature Wild Argentine Red Shrimp can be cooked like regular or traditional shrimp, so it's a great substitution for any recipes you may already have. Nonetheless, here are the official cooking instructions from Costco.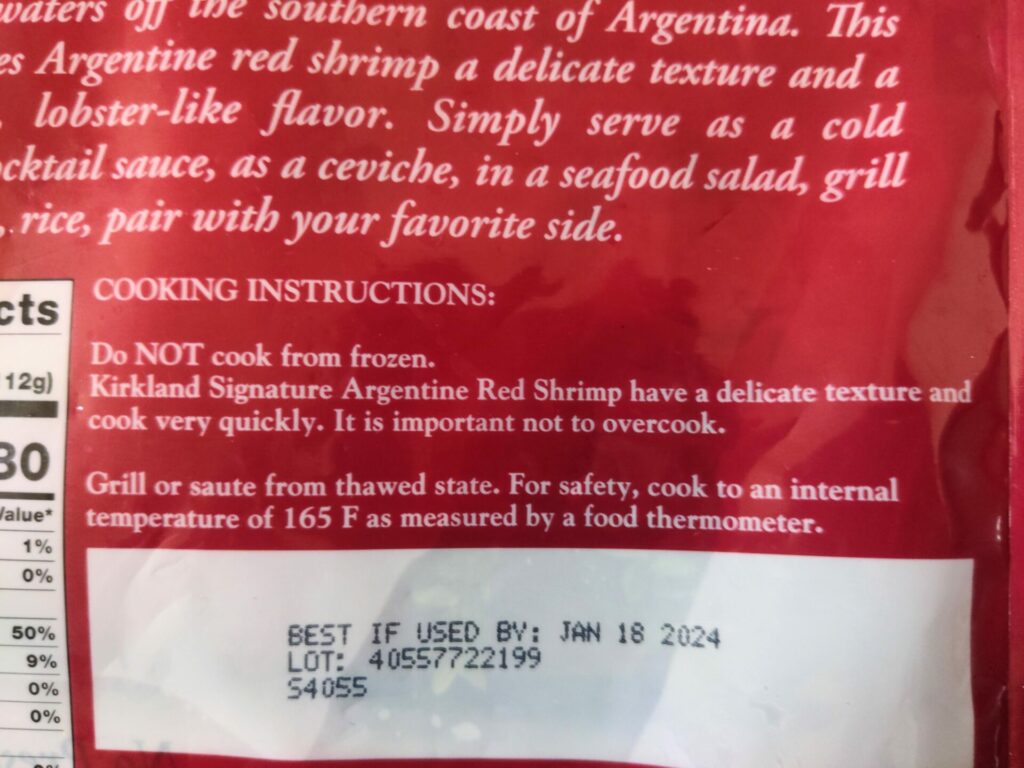 Kirkland Signature Wild Argentine Red Shrimp Cooking Instructions
Do Not Cook from Frozen
Kirkland Signature Argentine Red Shrimp have a delicate texture and cook very quickly. It is important not to overcook. 
Grill or saute from a thawed state. For Safety, cook to an internal temperature of 165°F as measured by a food thermometer.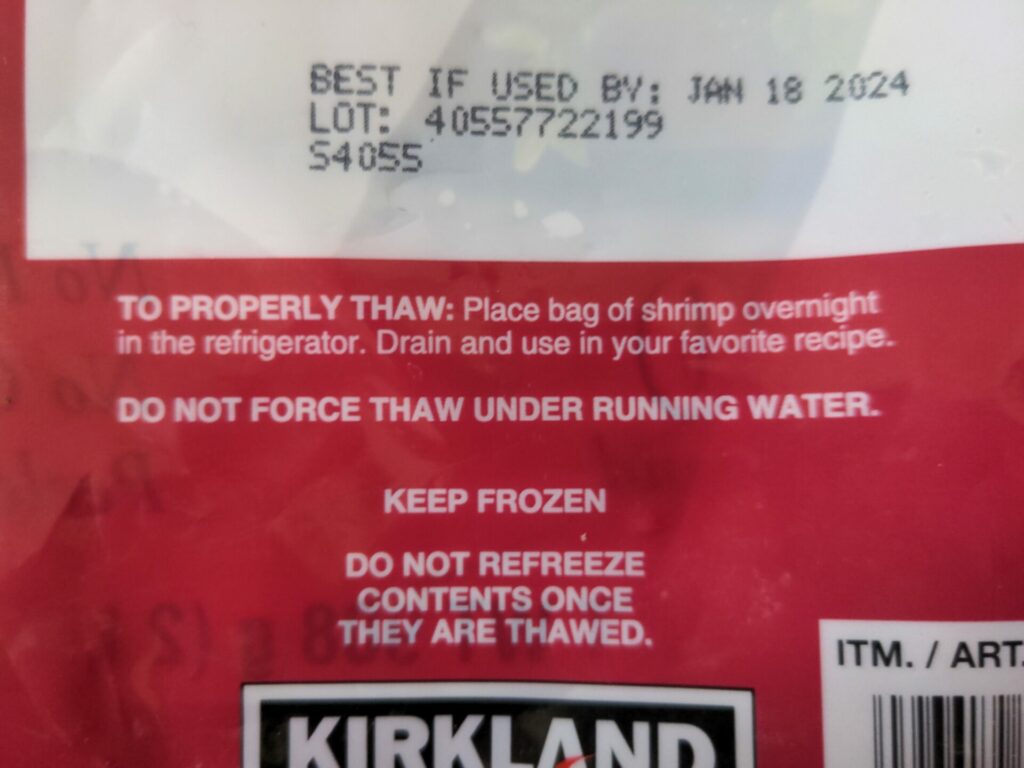 Grill or saute from a thawed state. For Safety, cook to an internal temperature of 165°F as measured by a food thermometer. 
To Properly Thaw: Place bag of shrimp overnight in the refrigerator. Drain and use in your favorite recipe.
DO NOT FORCE THAW UNDER RUNNING WATER. DO NOT REFREEZE CONTENTS ONCE THEY ARE THAWED. 
Argentine Shrimp Calories and Nutrition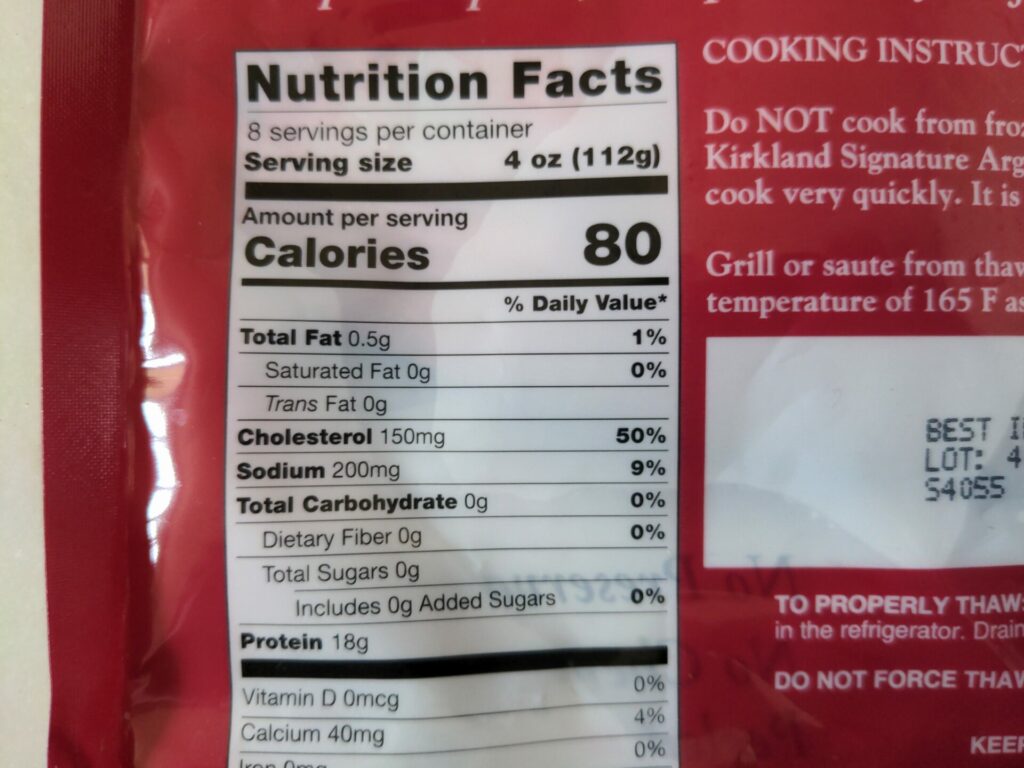 One serving of the Kirkland Signature Wild Argentine Red Shrimp is 4 ounces and contains only 80 calories. The 80 calories come from .5g of fat, 0 grams of carbs, and 18 grams of protein. The full nutritional label is as follows:
Nutrition Facts
Costco Wild Argentine Red Shrimp
Amount per Serving
% Daily Value*
* Percent Daily Values are based on a 2000 calorie diet.
The Argentine Red Shrimp, like all shrimp, are a great source of low-fat lean protein. There are also no carbs in the shrimp, making them an excellent addition to almost all diets and especially fantastic for Low Carb or Keto Diets. You can't go wrong with a nutritional profile like this.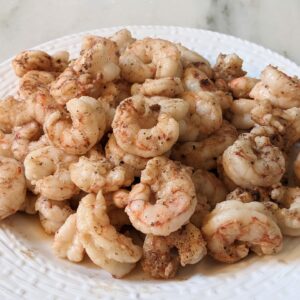 Costco Argentine Shrimp - Butter Garlic
Costco's Argentine Shrimp are the perfect weeknight dinner. Follow this recipe to perfectly cook these lobster like shrimp!
Ingredients
8

tbsp

Butter

5

tsp

Minced Garlic

1

tbsp

Lemon Juice

2

Pounds

Frozen Kirkland Signature Argentine Wild Shrimp
Instructions
Pre-heat pan/skillet to medium

Melt butter in preheated pan

Add in Argentine Red Shrimp and cook for 4-5 minutes

Mix in garlic and lemon juice and cook until shrimp are fully done (approximately 2 more minutes)
Nutrition
Serving:
4
oz
Calories:
80
kcal
Carbohydrates:
0
g
Protein:
18
g
Fat:
0.5
g
Saturated Fat:
0
g
Trans Fat:
0
g
Cholesterol:
150
mg
Sodium:
200
mg
Fiber:
0
g
Sugar:
0
g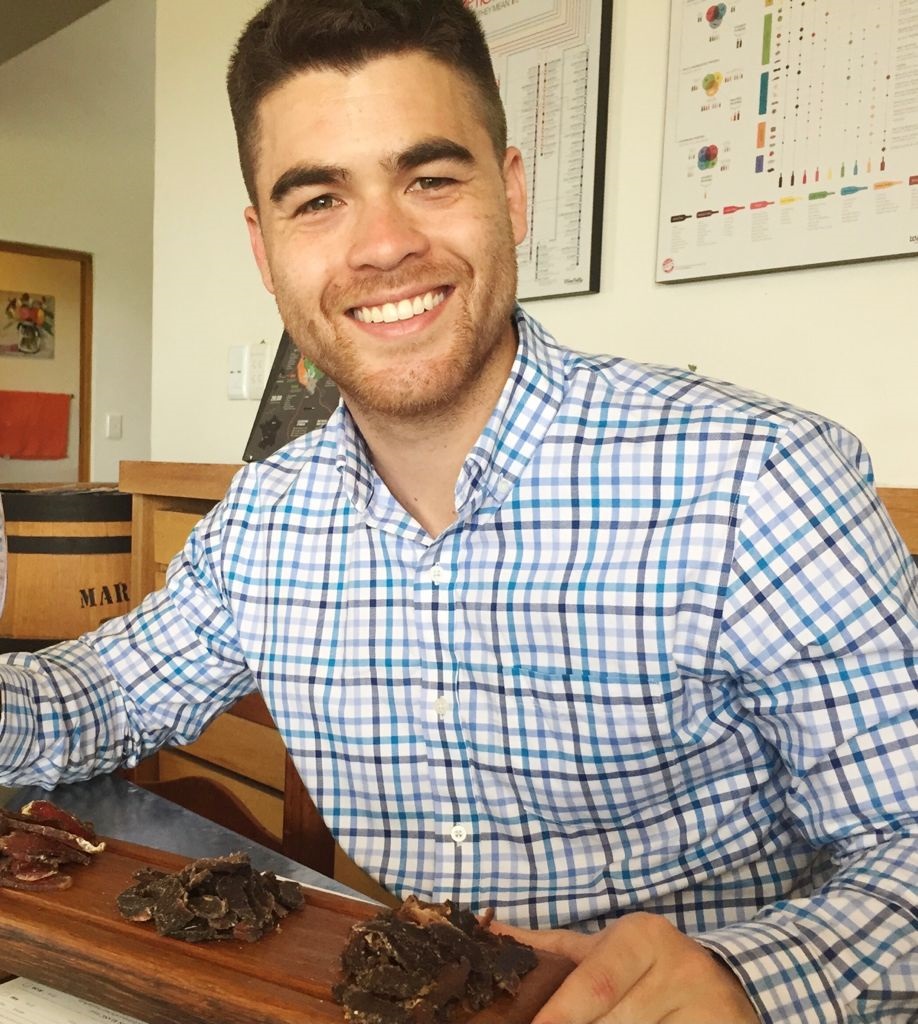 Greg Larkin is the founder and managing editor of Costco Food Database, the premiere site for honest takes on all things Costco food. A self-proclaimed Costco super-fan since childhood, Greg turned his obsession in a mission to properly rate and review all of Costco's delicious buys. When he's not busy navigating Costco aisles, you can find Greg smoking Kirkland Signature meats, meal prepping, or perfecting his homemade jerky recipes.