Extra Crispy Crunchy Baked Bone-In Chicken Thighs
A true favorite that everyone in the family can enjoy, these extra crispy baked bone-in chicken thighs are easy to cook, affordable and most importantly delicious. Have dinner ready with a few simple ingredients and just 5 minutes of prep time. 

And as always, these are Costco only recipes meaning all ingredients, seasonings, and sauces can be found and purchased in Costco's throughout the United States.
Bone-In Chicken thighs bring the best combination of taste and value to the table. At Costco fresh bone-in chicken thighs go for $.99 cents a pound and are solid in approximately 10lb packages. Chicken thighs are considered dark meat and are packed with flavor and juiciness. Costco sells them with the skin on which allows us to create a crispy skin that provides a nice texture and crunch to every bite. Chicken thighs take on seasoning very well and go great with a variety of side dishes such as rice, potatoes, noodles and more. 
One of the most important things that I'm striving for when cooking these bone-in chicken thighs is an extra crispy skin. Because the chicken is dark meat, it allows for a more forgiving cook without having to worry about drying out the meat. We can cook it in the oven a touch longer than chicken breast, and that is going to allow the skin to really crisp up while still keeping the actual chicken meat moist and flavorful. I touched on this in the official Costco chicken guide, but it bears repeating. Costco's fresh chickens are air chilled which means they are essentially refrigerated to the proper temperature after slaughter vs being submerged in cold water. This causes some moisture to leave the chicken skin, which in turn allows them to become extra crispy. Most fresh grocery store chickens are not air chilled.

In order to achieve an extra crispy chicken skin, we want to make sure to dry the chicken. Pat it down with a paper towel and remove any excess moisture that is on the skin. After the moisture is removed, make sure to give your chicken and chicken skin a light seasoning. Chicken skin is very thin and it can be easy to oversalt the skin. For a little extra flavor and crispness, I like to rub a little bit of oil or butter directly onto the skin.
Pat the chicken thighs dry before seasoning
Oven bake 410º for 35-45 min
Convection Oven bake 385º for 35-40 min
Bone-In chicken thighs might be the very best value in all of Costco. Chicken thighs are absolutely delicious and are very very affordable. A 10lb pack of chicken thighs costs $10 and generally my family uses half a pack for dinner and the next day's lunch. On average, one pound of chicken thighs per person will be more than enough. With sides, it's possible to make a beautiful, delicious, and protein packed dinner for $1.00 -$1.50 per person. The plate below cost approximately $1.25.
The appeal with these Costco chicken thighs is going to be the skin, and it's usually much harder to revitalize crispiness once the item sits in the fridge overnight. But fear not, there are still a few options to enjoy these chicken thighs the next day.
The worst way to reheat these will be in the microwave. I would avoid the microwave at all cost if possible. It may only take 2 minutes to heat up, but you'll end up with a soggy saggy chicken skin that would taste and feel nothing like it did when you originally made it.
The two options that I would actually consider when reheating these as leftovers would be to put them back in the oven or heat them in an air fryer. In the oven, the best method would be to broil them for 7-9 minutes until the insides warm up and the skin becomes nice and crispy again. Keep them about 8-10 inches from the broiler to ensure that the skins don't char up too much. This method will reheat the chicken thighs and just as importantly re-crisp the skin.
Secondly, you can place it in the airfryer at 350º for 6-8 minutes, until the meat is thoroughly heated. The air fryer will re-crisp the skin while heating the chicken.
Extra Crispy Crunchy Baked Bone-In Chicken Thighs
Extra Crispy Chicken Thighs - Using Costco Fresh Air Chilled Bone-In Chicken Thighs
Ingredients
4

Lbs

Kirkland Signature Bone-In Chicken Thighs

1/2

tbsp

Garlic Salt

1/2

tbsp

Black Pepper

1

tsp

Paprika
Instructions
Preheat Oven to 410° or 385° if using a convection oven.

Pat down chicken on both sides with paper towel.

In a small bowl, combine garlic salt, pepper, and paprika.

Sprinkle seasoning on both sides of chicken and under the chicken skin.

Place chicken on baking tray, skin side up.

Bake in oven for 30-40 minutes until internal temperature reads 165° and skin is adequately crispy.
Notes
Optional: Brush chicken thighs with oil before seasoning to ensure an extra crispy skin. 
Nutrition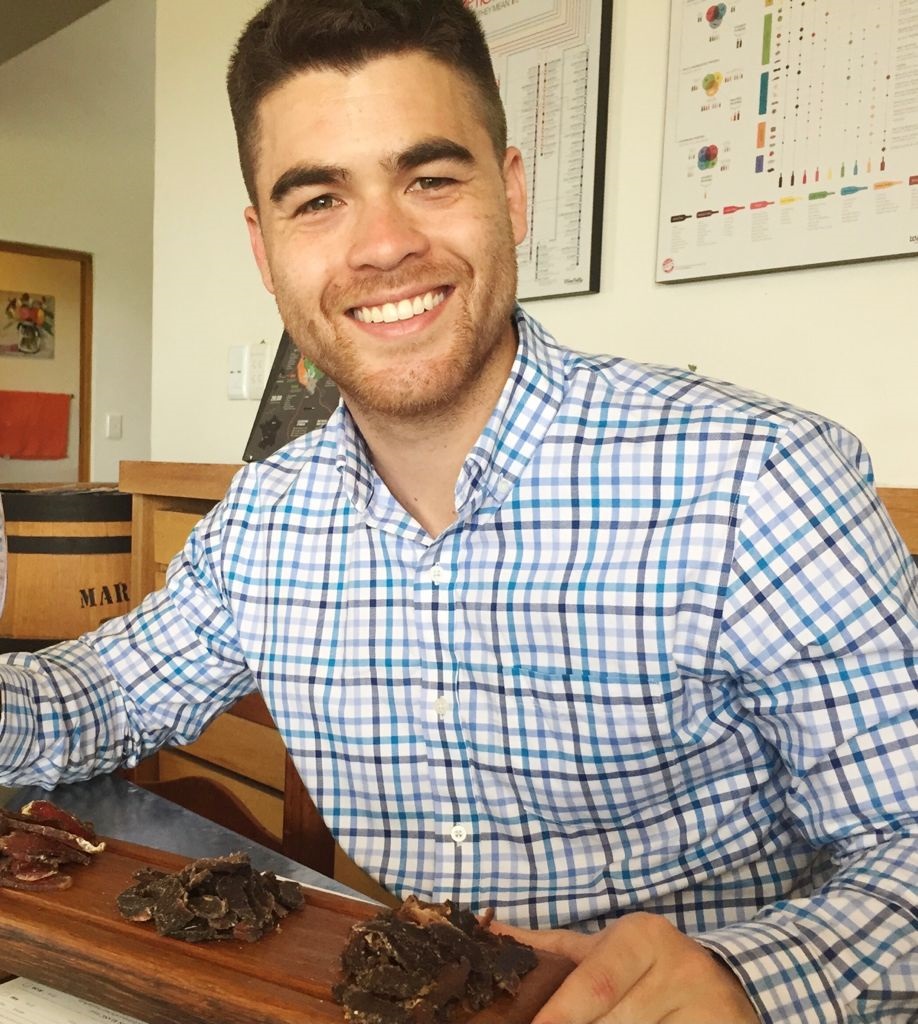 Greg Larkin is the founder and managing editor of Costco Food Database, the premiere site for honest takes on all things Costco food. A self-proclaimed Costco super-fan since childhood, Greg turned his obsession in a mission to properly rate and review all of Costco's delicious buys. When he's not busy navigating Costco aisles, you can find Greg smoking Kirkland Signature meats, meal prepping, or perfecting his homemade jerky recipes.