Costco Dried Mushrooms - Fun and Delicious + Pro Tips!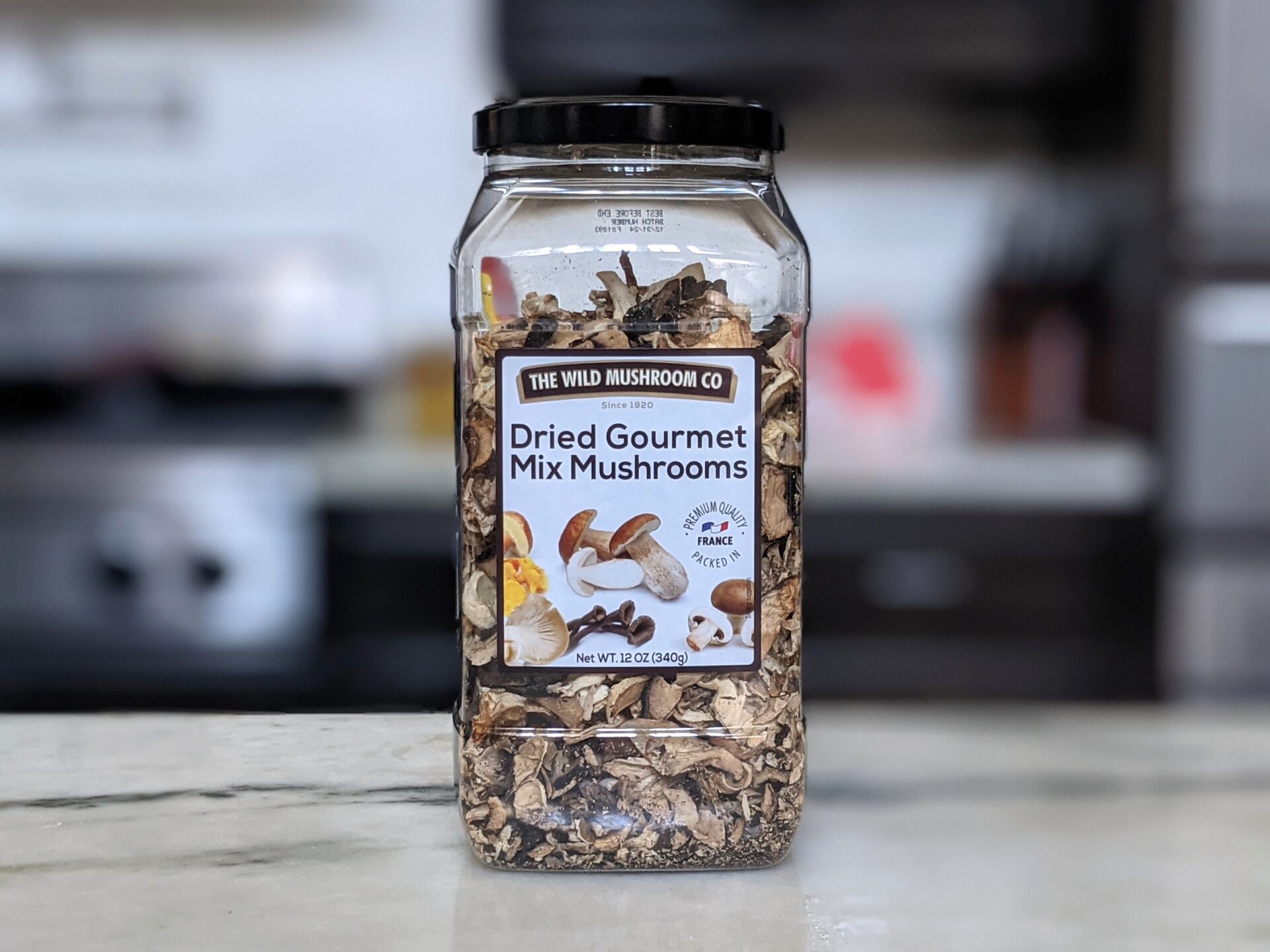 Dried Gourmet Mix Mushrooms at Costco
Costco sells a 12 oz jar of Dried Gourmet Mix Mushrooms for $13.99. The dried mushrooms can be found in the warehouse's pantry and dry goods area near other Costco favorites, such as mushroom chips, mixed nuts, and granola.
Have You Tried Costco Dried Mushrooms?
Let the rest of the Costco Food Database community know what you thought of this product. Results and reviews are at the bottom of this page.
Please allow 24 hours for review moderation and approval.
What Mushrooms are Included in the Costco Gourmet Mushroom Mix?
Each jar of Costco's dried gourmet mixed mushrooms will have Yellow Boletus, Portobello, Oyster mushrooms, and porcini. This is a great mix of popular edible mushrooms, which are all-natural, vegan, and gluten-free.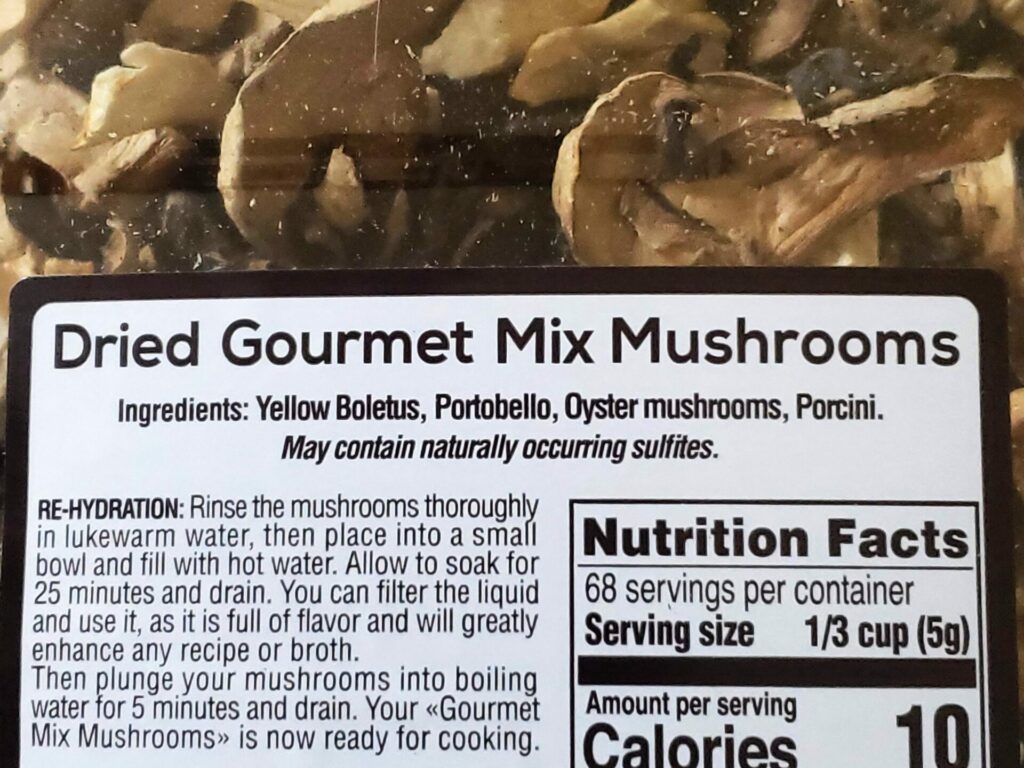 This is an excellent option for keeping mushrooms on hand at all times.
Packed in France - But Ambiguous Origins
The front of the label has a little sign that reads Premium Quality and Packed in France. "Packed" is a red flag word for me as it tells me the item itself doesn't fully originate in that country. With these Costco Dried Gourmet Mushrooms, the countries of origin are: 
Poland

Serbia

Romania

Montenegro

Macedonia

Bulgaria

Chile

Peru

Bosnia

Hungary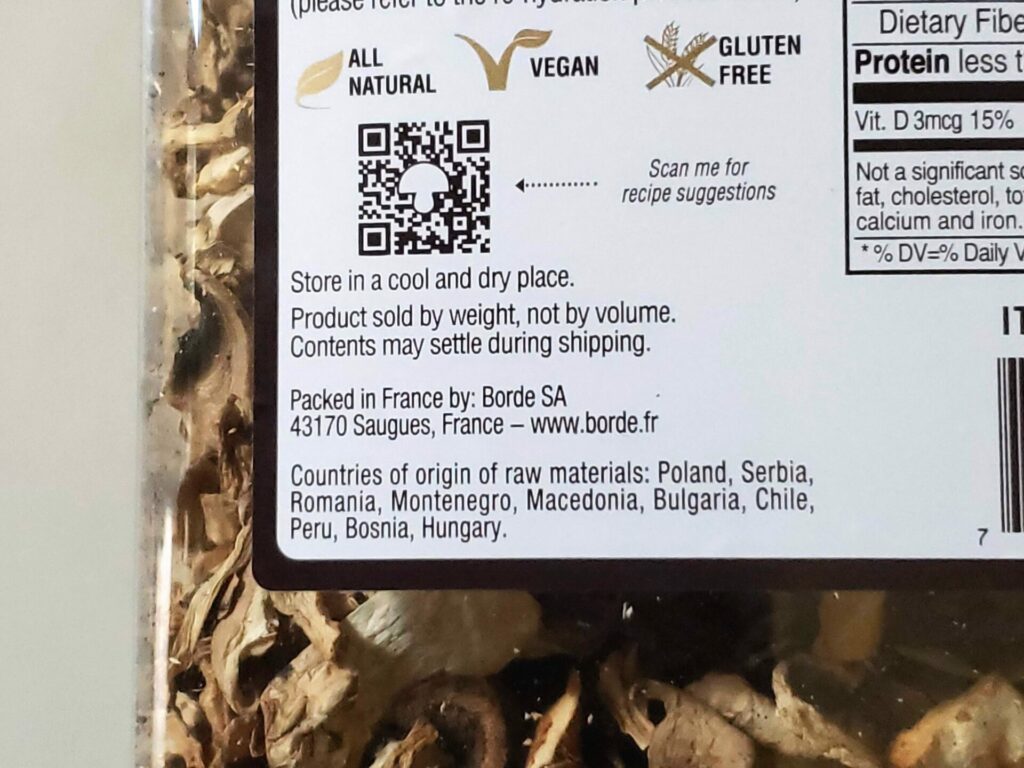 There's a list of 10 countries here, France is not one of them, and it doesn't really provide much information on where the mushrooms are from. 
Without knowing the country of origin, it's hard to get any substantial information on how they are grown or harvested.
How Much Do Costco's Dried Mushrooms Cost?
12-ounces of Gourmet Dried Mushrooms sell at Costco for $13.99, a per pound price of $18.65. This may seem expensive at first glance, as you can easily get high-quality lamb ribs or even tomahawk ribeye steak for less than this, but you need to remember that these mushrooms are dehydrated.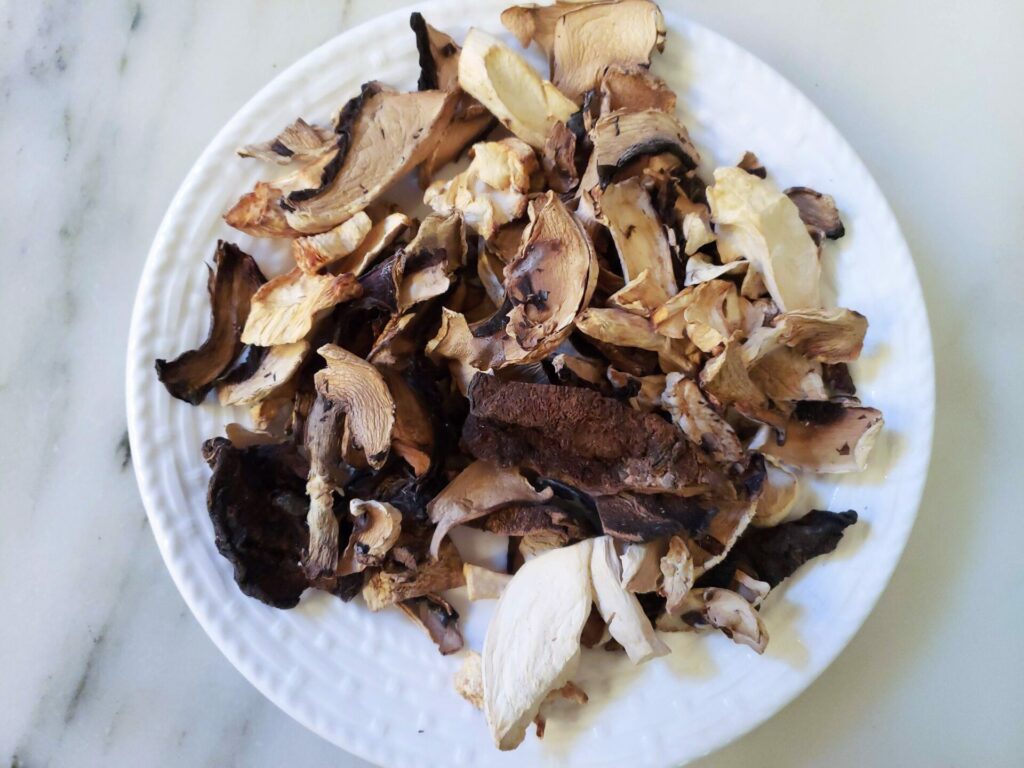 When the mushrooms are fully rehydrated, they will weigh significantly more than the 12 ounces, and the price per pound will decrease dramatically.
Costco Vs. The Competition
These Wild Mushroom Co Dried Mushrooms are a Costco exclusive item and not available at any other large retailer. 
In fact, it's difficult to find any other similar collection of dried mixed mushrooms.
Gourmet Mix Mushrooms Taste Test
I'm not a mushroom fan, so my wife did the taste test. We weren't really sure how the dried mushrooms would rehydrate, but they actually came out better than expected.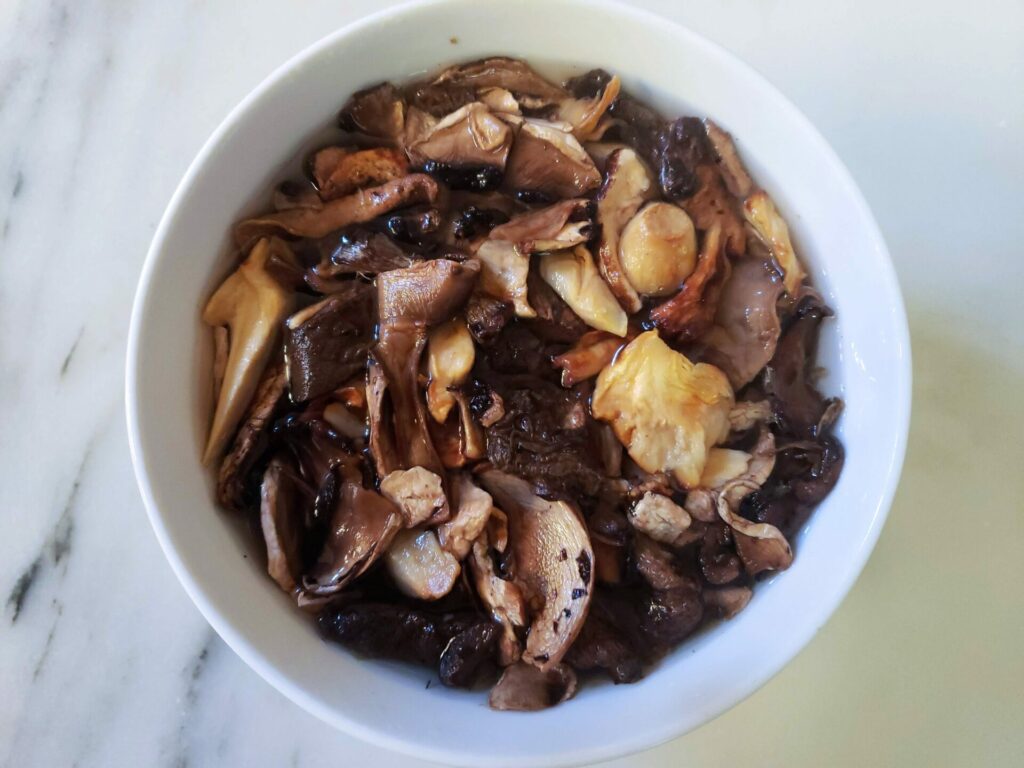 The rehydration process took 30 minutes, but the end result was some nice tasting mushrooms. I will go in-depth on the rehydration process with some pro tips in the section below.
The mushrooms looked just okay when they were first rehydrated, but they tasted fine. My wife did try one of the mushrooms and said it was a little spongy, but the problem was fixed when they were sauteed on the pan.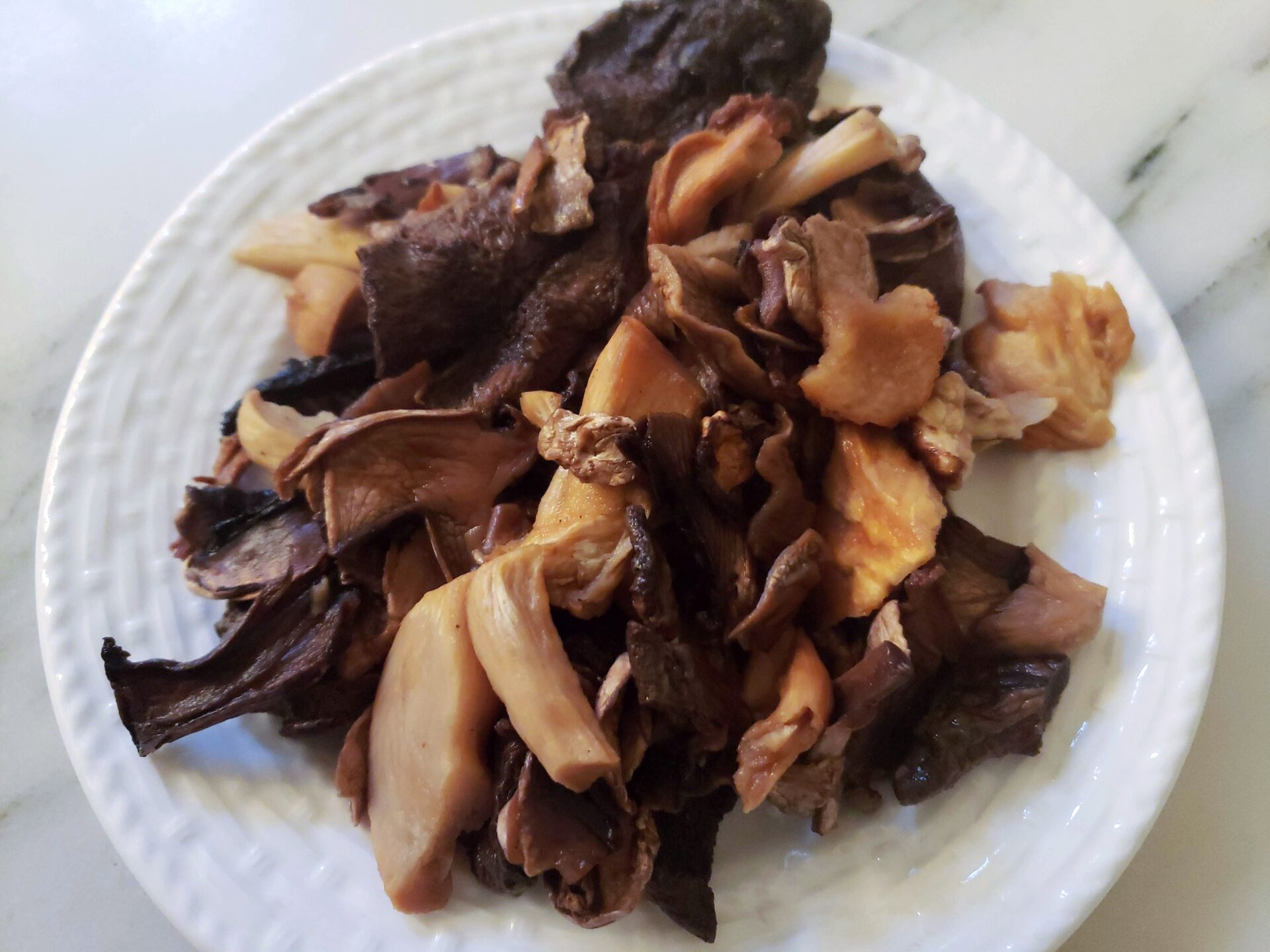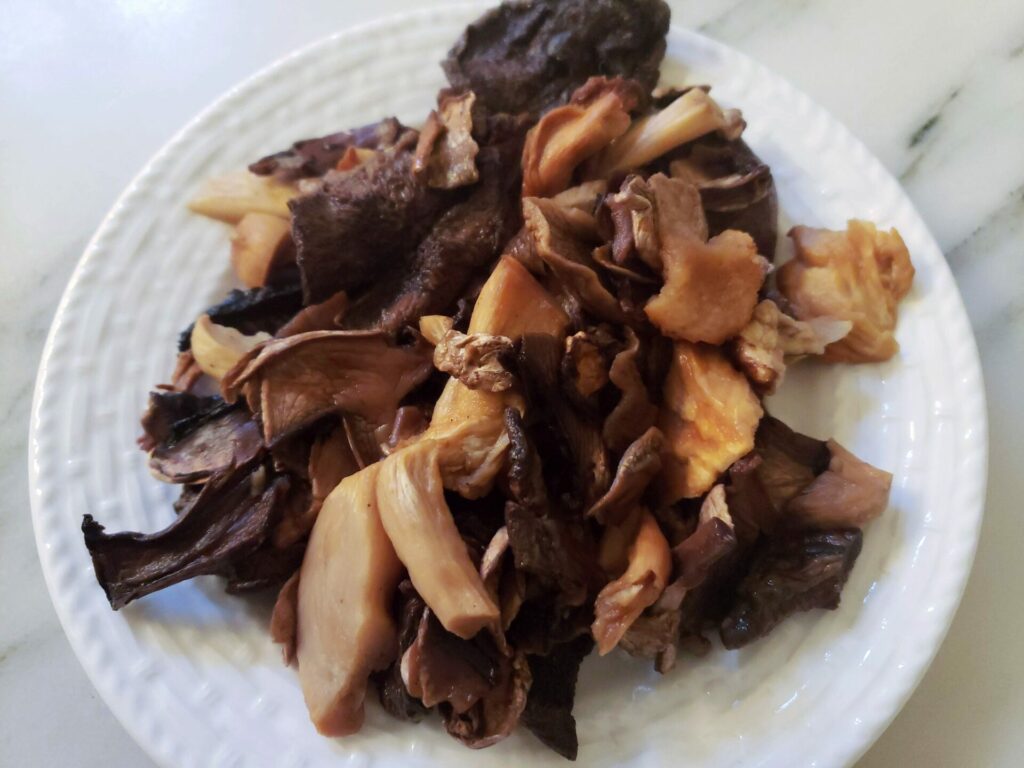 My wife thought the mushrooms were comparable to fresh mushrooms in taste and texture, and if she didn't already know they were dehydrated, she wouldn't have known at all. 
She really enjoyed the variety of mushroom flavors and called it a fun mix. She also liked the convenience of the dehydrated mushrooms without the pressure of eating an entire package before they go bad.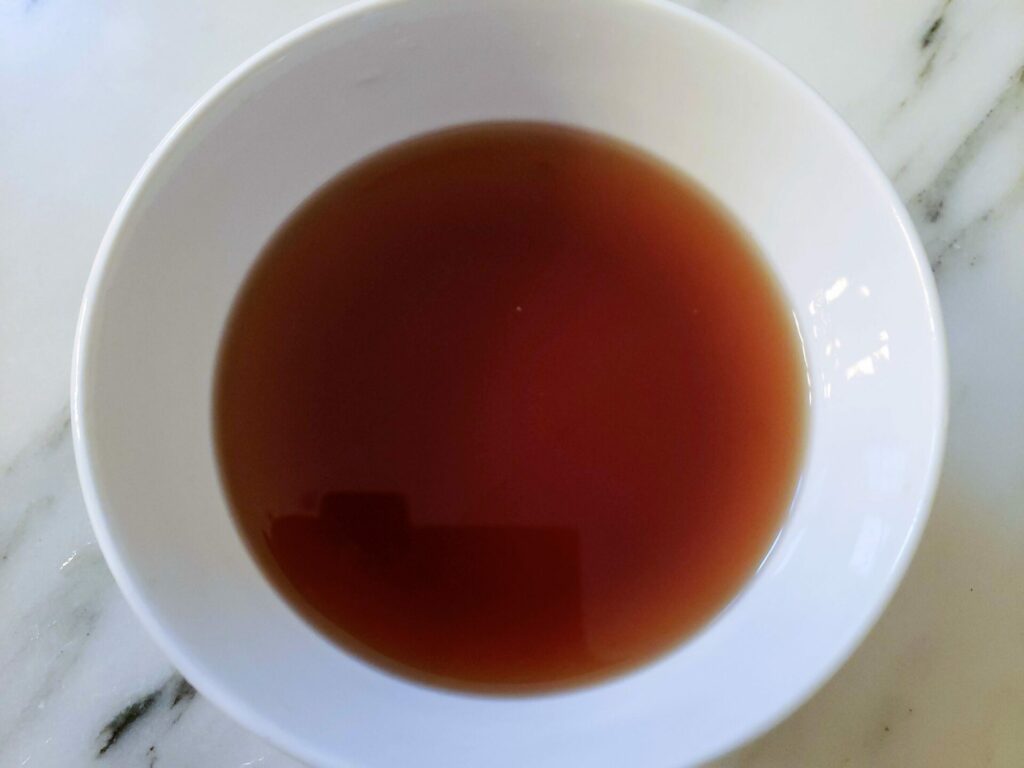 The mushroom liquid leftover from the rehydration process was delicious and full of flavor. There are plenty of uses for the mushroom liquid, such as risotto, broth, or even homemade sauce. 
Just make sure to remove the excess dirt/grit particles!
How to Prepare Costco Dried Gourmet Mix Mushrooms
The Dried Mushrooms are relatively simple to prepare, but they do need to be rehydrated before being cooked. 
Rinse the dried mushrooms thoroughly in lukewarm water.

Place in a small bowl and fill with hot water.

Allow to soak for 25 minutes and drain.

You can filter the liquid and use it, as it is full of flavor and will greatly enhance any recipe or broth. 

Plunge rehydrated mushrooms into boiling water for 5 minutes and drain. 

The Gourmet Mix Mushrooms are now ready for cooking.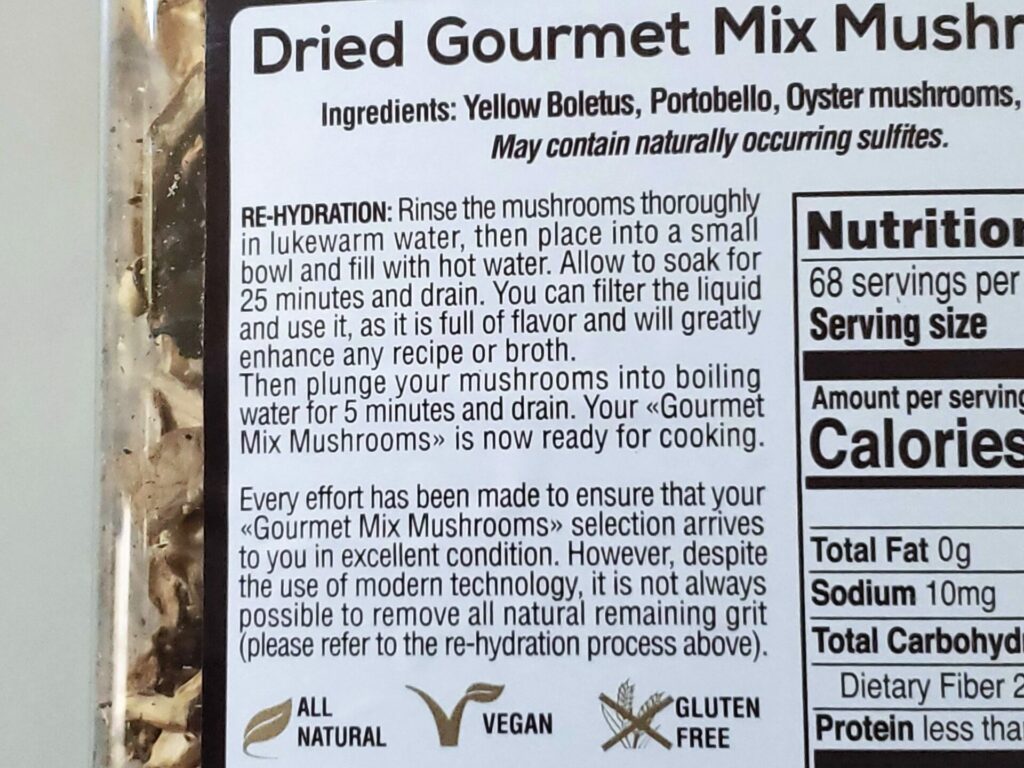 You will have to rinse the mushrooms before soaking them and even agitate them a bit during the soaking process. It also doesn't hurt to rinse them once more once the rehydration process has been completed. 
The Wild Mushroom Co even gives a little disclaimer stating there may be some grit or dirt particles that may be on these mushrooms.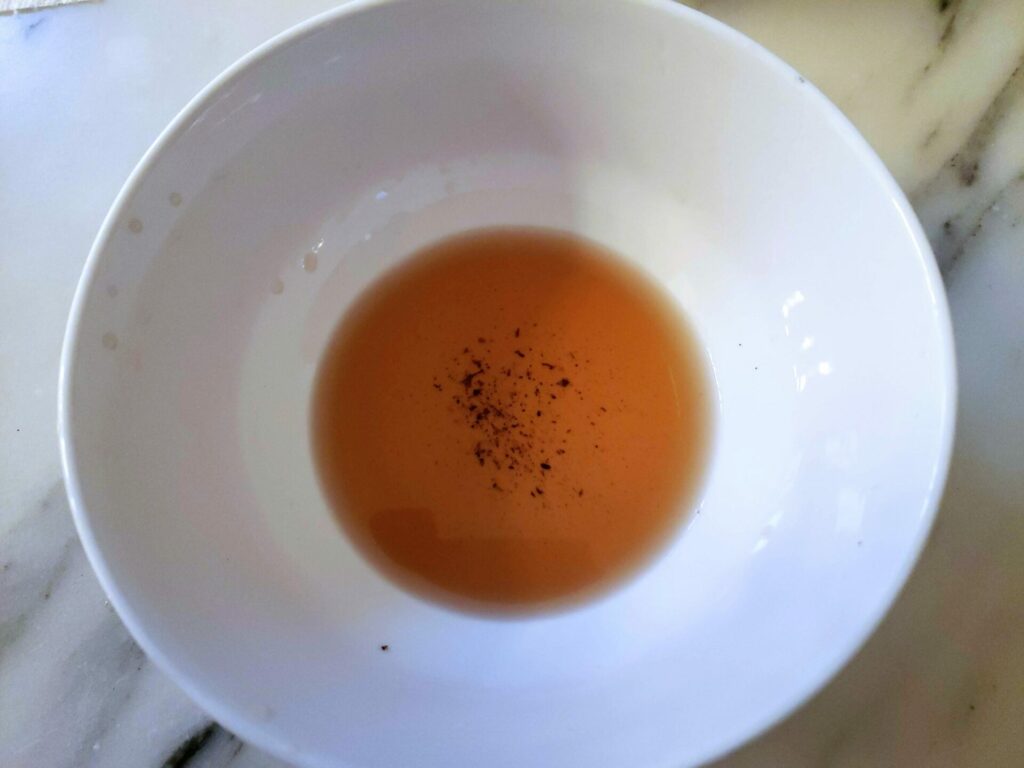 If you do save the mushroom liquid, make sure to strain out any excess foreign particles. 
I couldn't strain out some of the smaller particles and decided to just dump them out with a small portion of the liquid.
Dried Mushrooms Nutritional Information
One serving of the Costco Dried Mushrooms will be ⅓ cup (5g) of dried mushrooms. There are 68 servings per container. Each serving will have the following nutritional information:
Calories:

10

Total Fat:

0g (0% DV)

Sodium:

10mg (0% DV)

Total Carbohydrates:

3g (1% DV)

Dietary Fiber:

2g

Protein:

Less than 1g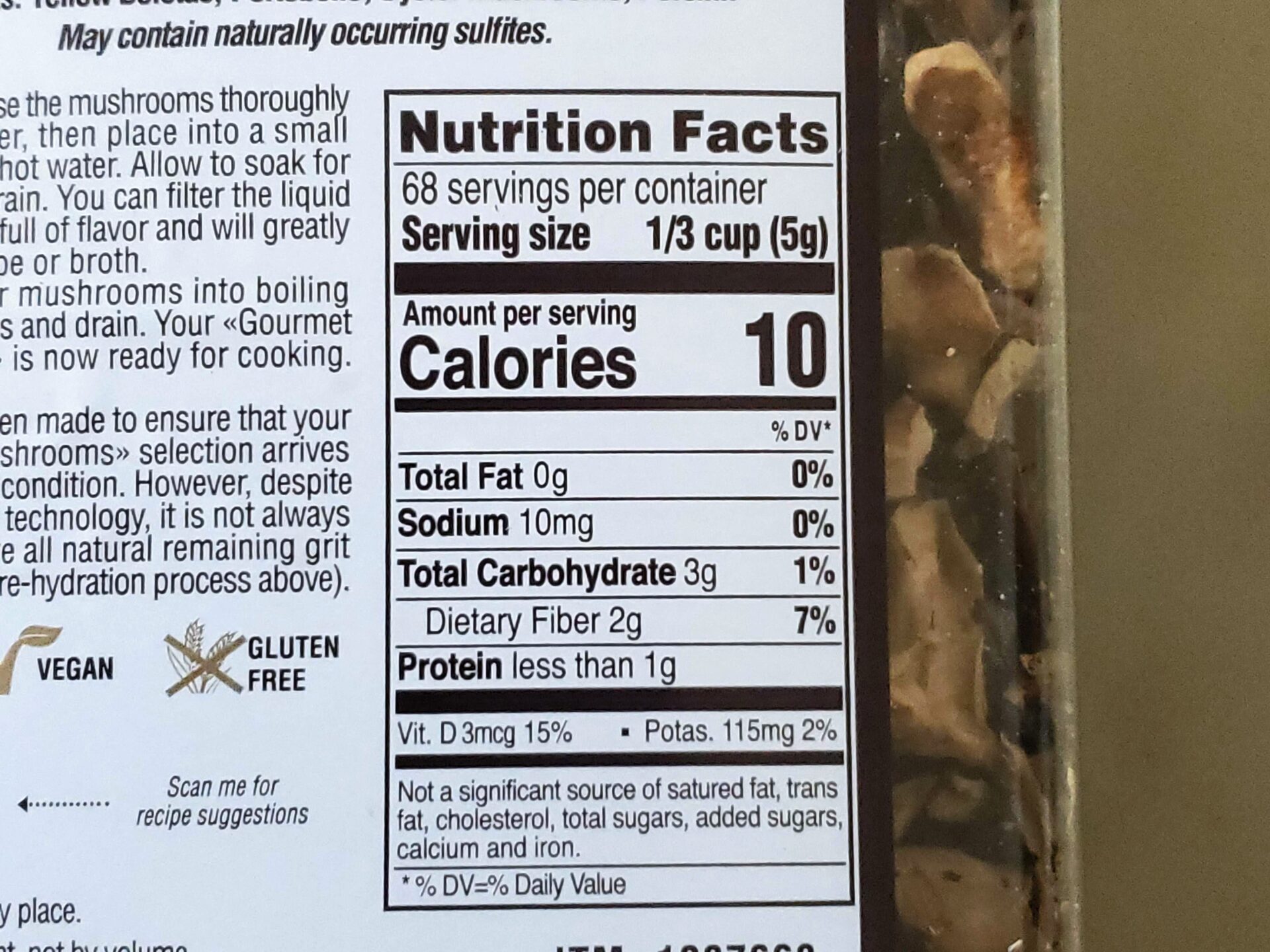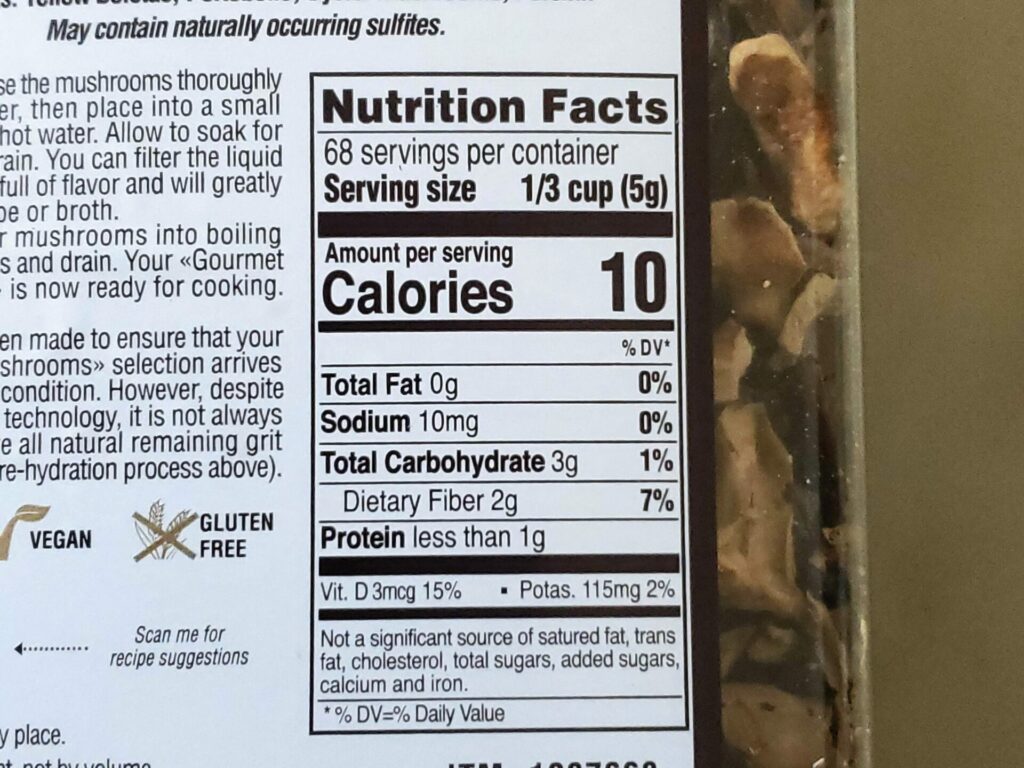 This is a very clean and simple nutritional label. There aren't a lot of calories in mushrooms, and a significant portion of the mushrooms is made of fiber. 
These Costco dried mixed mushrooms are a great flavorful addition to any meal and to any diet.
Costco Food Database User Reviews
Have you tried this item? Let the rest of the Costco Food Database community know what you think. Leave a rating and review for this product.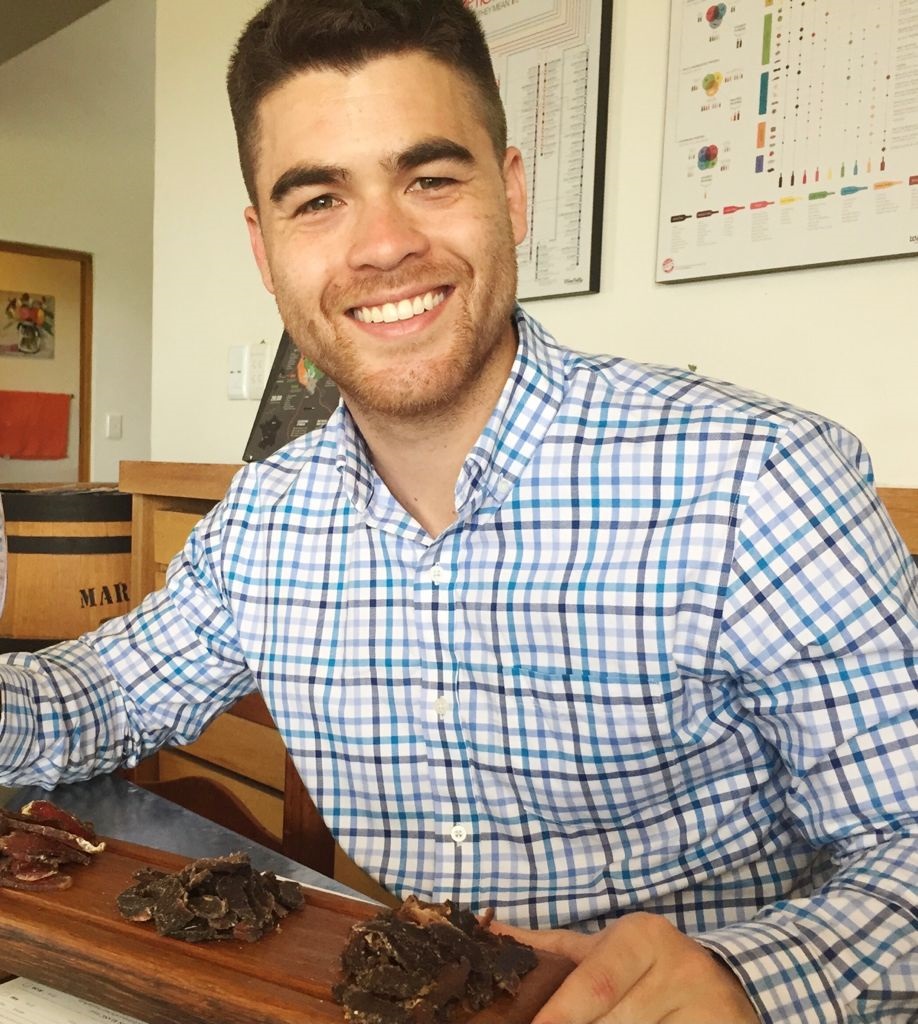 Greg Larkin is the founder and managing editor of Costco Food Database, the premiere site for honest takes on all things Costco food. A self-proclaimed Costco super-fan since childhood, Greg turned his obsession in a mission to properly rate and review all of Costco's delicious buys. When he's not busy navigating Costco aisles, you can find Greg smoking Kirkland Signature meats, meal prepping, or perfecting his homemade jerky recipes.