Costco Japanese Cheesecake - Is It Any Good?
Delcato Japanese Cheesecake at Costco
Costco sells a 2 pack of Delcato's Japanese Cheesecakes for $15.99. The Japanese cheesecakes can be found in the frozen food aisles near other dessert items such as the Vanilla Ice Cream, Ice Cream Bars, and the Mochi.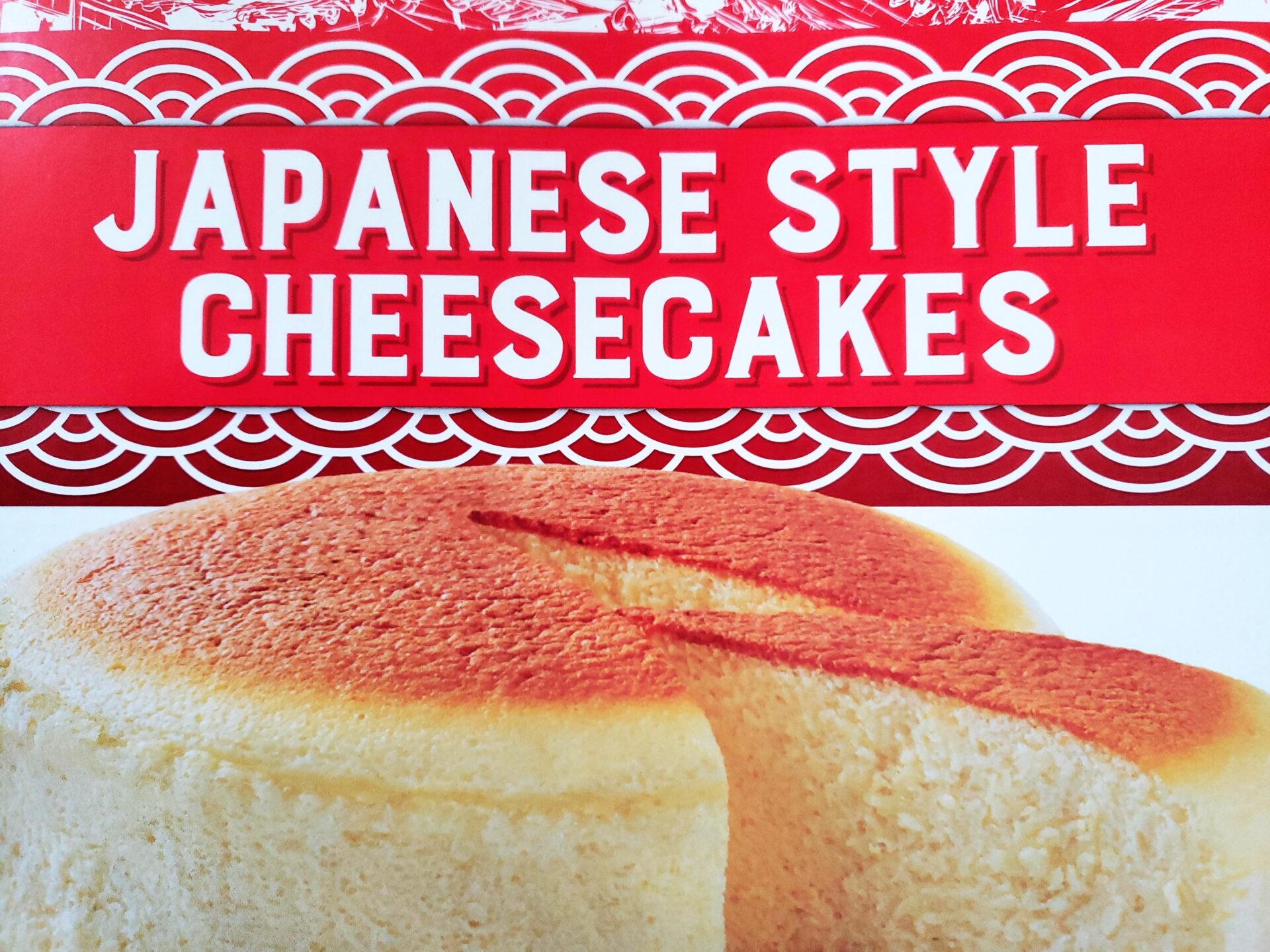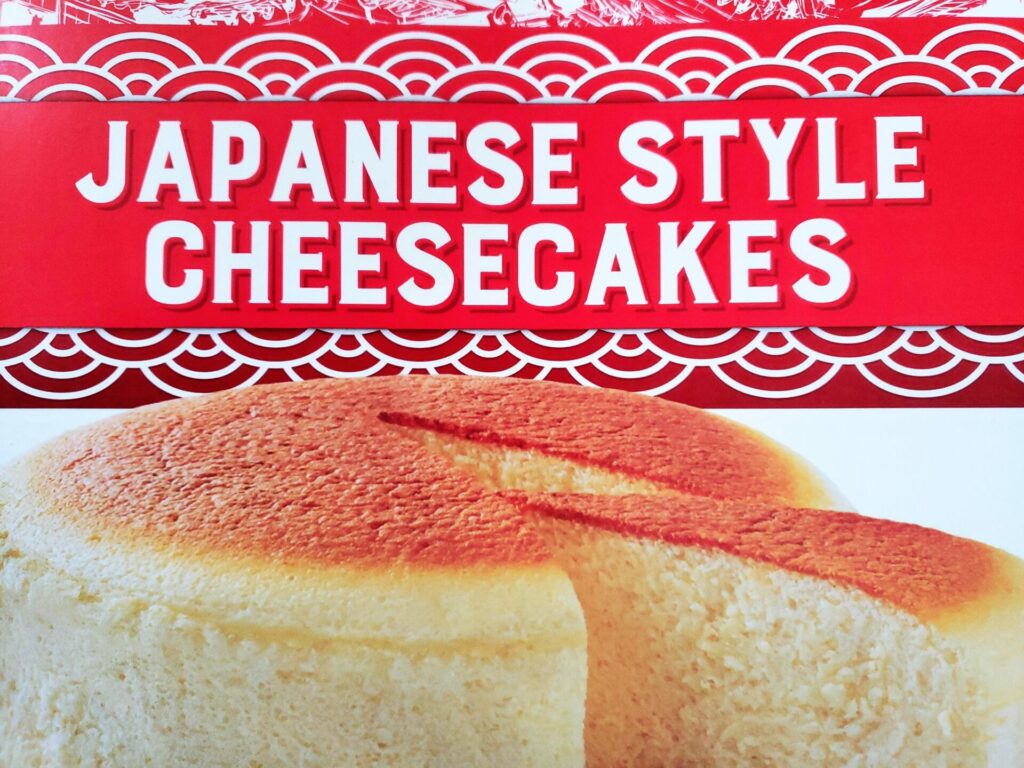 Each package of Japanese Cheesecakes comes with 2 individually boxed cheesecakes weighing 10.5 ounces each.
Have You Tried Costco's Japanese Cheesecake?
Let the rest of the Costco Food Database community know what you thought of this product. Results and reviews are at the bottom of this page.
Please allow 24 hours for review moderation and approval.
What is Japanese Cheesecake?
Japanese Cheesecakes are a type of cheesecake that is lighter, more airy, and less sweet than traditional cheesecakes. It's very much like a soft, moist, and fluffy cake with a mild flavor. 
They are still made with cream cheese like traditional cheesecakes, but they will differ drastically in texture and taste.  
Delcato describes their Costco Japanese Style Cheesecakes as a crowd-pleasing dessert that combines cheesecake flavor with a souffle-like cakey texture that jiggles like jelly but tastes fresh and airy. 
Do not expect this to be anything like an American Cheesecake.
How Much Does Costco Sell Japanese Style Cheesecakes For?
Costco sells a 2 count of these Japanese cheesecakes for $15.99. This breaks down to $8 per Japanese cheesecake, which is a fair price for a Japanese cheesecake. These Costco Japanese Cheesecakes aren't the largest and will feed about 4-5 people. 
I was able to snag the box from Costco at a clearance price of $9.97 for the 2 Japanese Cheesecakes. $5 per cheesecake is a fantastic deal!
Costco Japanese Cheesecake vs. Uncle Tetsu
I had my first Japanese cheesecakes many years ago from Uncle Tetsu, a chain shop that specializes in Japanese Cheesecakes. They sell their 6" Japanese cheesecakes for $13, which is 62% more expensive than Costco's Japanese Cheesecake price.
Of course, Uncle Tetsu makes their cheesecakes fresh daily, and they even make them right in front of you. 
Costco vs. The Competition
It doesn't seem that any other national retailer offers a Japanese cheesecake. I always like to see unique Costco items, and I love that they offer a product that no other major grocery store or retailer sells.
Costco Japanese Cheesecake - Taste Test
Unfortunately, my two Japanese cheesecakes did get dinged up a little sometime before I opened the package. Some of the packaging did push up against the cheesecake, and it very well may have happened under my watch. 
Please excuse the cosmetic damage to these Costco Japanese cheesecakes.
The Costco Japanese Cheesecakes are slightly sweet with a moderate vanilla and buttery taste. They are much lighter and more cake-like than American cheesecake. 
Expect this to be closer to a souffle than a cream cheese heavy cheesecake.
Since I had two of these Japanese cheesecakes, I ate one cold, and one warmed up. Each was delicious, but there were some slight texture and taste differences.
The cold Japanese cheesecakes had a very noticeable cream cheese taste while being a little more creamy and spongy. 
The texture very much reminded me of a slightly more dense sponge cake.
The warm cheesecake, which I preferred, was lighter, softer, and more fluffy. The heat brought out the incredible egg and butter smell, and the Japanese cheesecake was basically a puffy jiggly cake that melted in my mouth.

Pro Tip: Heat up just one slice first to see if you prefer the Japanese cheesecake warm or at room temperature.
How to Heat/Prepare Japanese Cheesecake
The Costco Japanese Cheesecakes come frozen and must be defrosted and optionally heated before consumption.
To defrost the cheesecake, keep it in the refrigerator overnight or let it sit at room temperature for 4 hours. 
This is a cheesecake that you will have to plan ahead with, but after it is fully thawed, you can dig right in.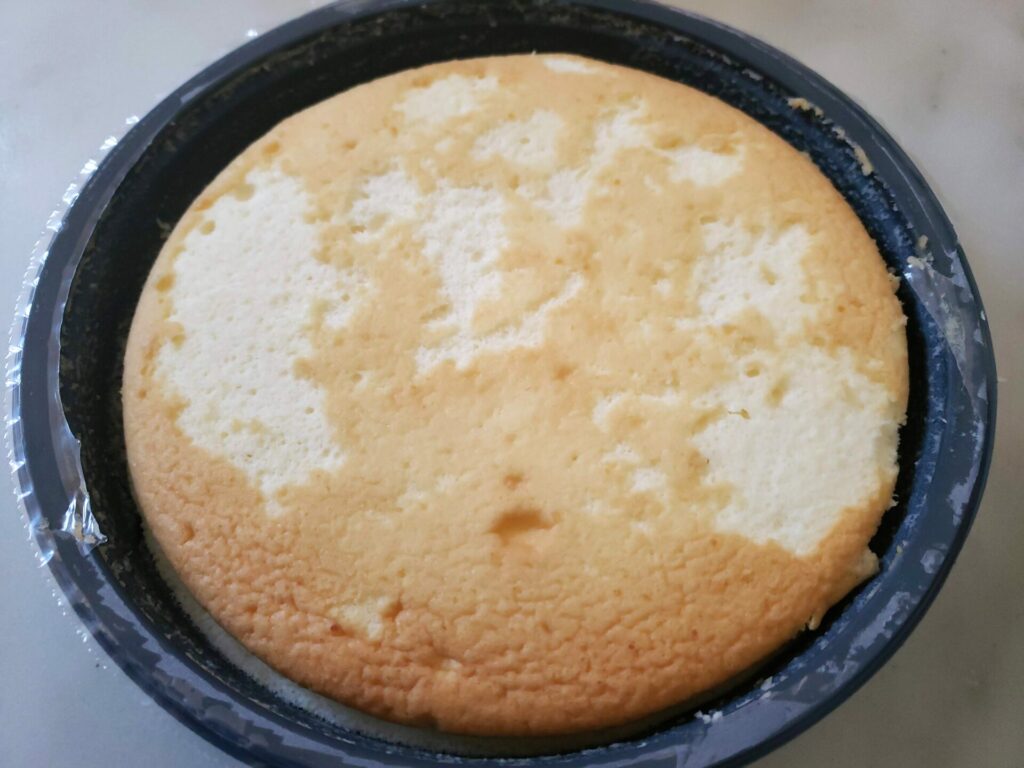 If you prefer your Japanese cheesecake to be warm, you can heat the thawed cheesecake for 20-30 seconds in the microwave. 
Make sure to remove the cardboard band from the tray before microwaving.
Costco doesn't always carry these Japanese cheesecakes, but thankfully, making your own at home isn't the most challenging thing to do. Here's a great recipe to make your own Japanese cheesecake at home.
Costco Japanese Cheesecake Calories and Nutrition
One serving of Japanese Cheesecake will be one-third of the cake or about 3.5 ounces (100g). Each serving will have 290 calories from 19 grams of fat, 27 grams of carbs, and 6 grams of protein.
This is right on par calories-wise with traditional cheesecakes. While the Japanese cake may feel lighter and less sweet, it won't actually be much healthier.
Costco Food Database User Reviews
Have you tried this item? Let the rest of the Costco Food Database community know what you think. Leave a rating and review for this product.