Costco Kirkland Signature London Dry Gin - Everything You Need To Know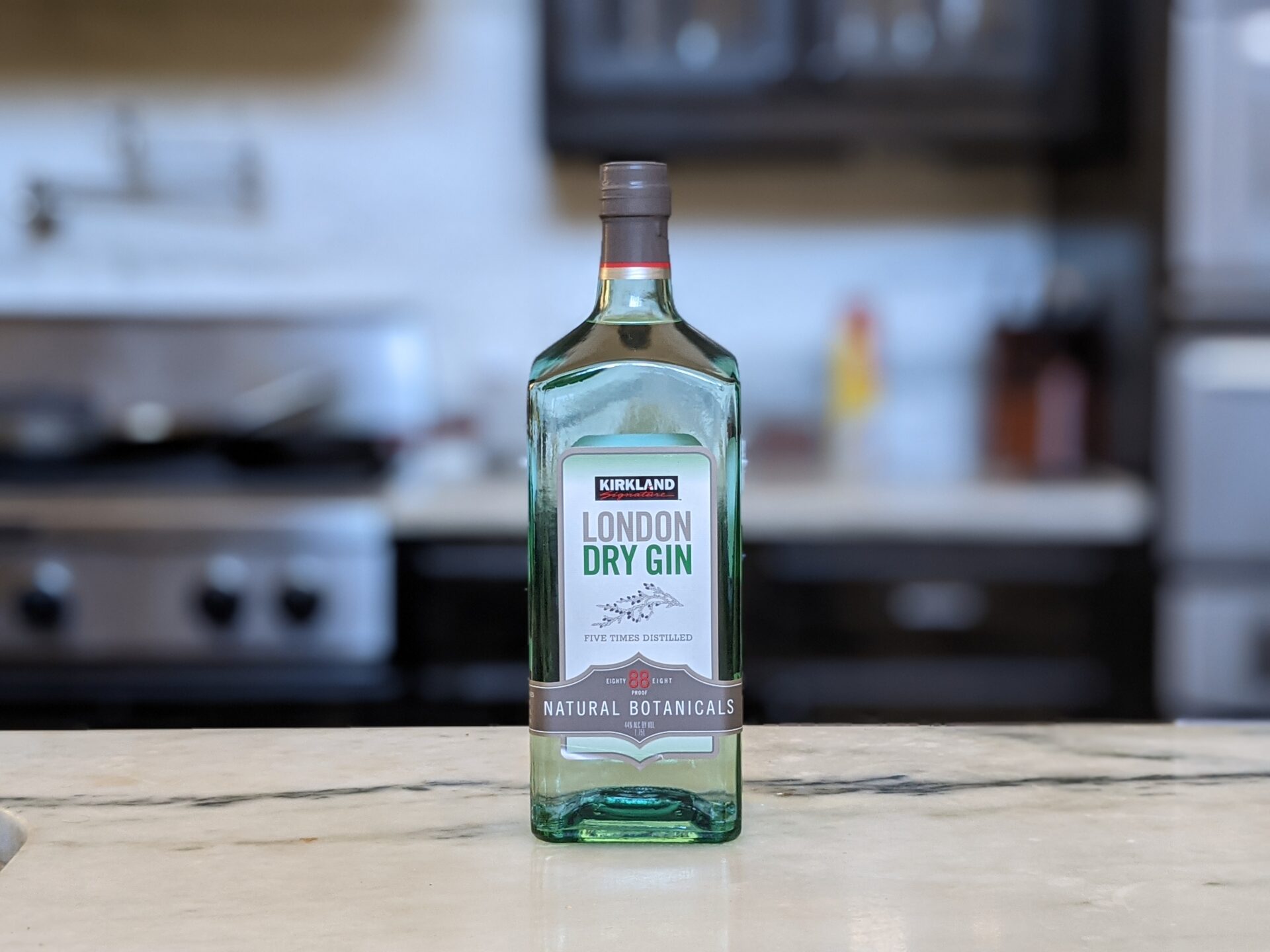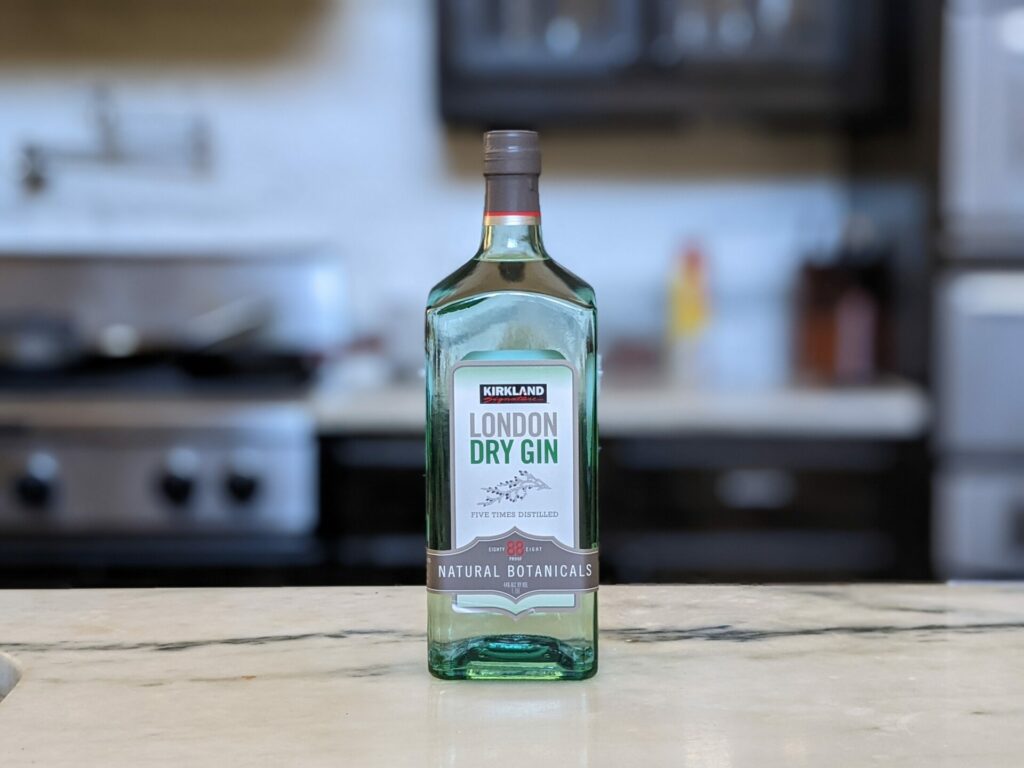 Kirkland Signature London Dry Gin at Costco
I've been tasting my way through Costco's Kirkland Signature Liquor selection, and so far haven't been disappointed. Now I'm looking at the Kirkland Signature London Dry Gin, and as someone who doesn't necessarily love or hate gin, I'm pretty excited to give this one a shot.
88 Proof (44% alc/vol content)
Costco's Kirkland Signature London Dry Gin is sold in a huge 1.75L bottle, making it perfect for serving at parties or for keeping your home bar well stocked. 
Crafted through a meticulous process of five distillations, the Costco gin boasts a respectable 44% alc/vol content (88 Proof).
Have You Tried Costco's London Dry Gin?
Let The Community Know If You Enjoyed The Costco Gin
Let the rest of the Costco Food Database community know what you thought of this product. Results and reviews are at the bottom of this page.
Please allow 24 hours for review moderation and approval.
Not The City, But A Production Method
A common misconception about London Dry Gin is that it has to be produced in London to earn the name, similar to how true champagne has to originate in the Champagne region of France. 
In actuality, "London Dry Gin" doesn't refer to a physical location but to a style of gin production.
Redistilled With Botanicals and No Artificial Flavors
The beauty of London Dry Gin is that it can be made anywhere in the world, not just in London. It earns the London Dry name if is produced using traditional methods that meet certain standards that qualify it as a true "London Dry" gin.
This means the gin has to start with a grain-based spirit then be redistilled with botanicals such as juniper, citrus peels, herbs and spices. No artificial flavors or sweeteners are allowed to be added after the distillation process either.
As long as those traditional production criteria are followed, the gin can be labeled as London Dry Gin. 
The Kirkland Signature Gin Is Made In Ohio
Costco's London Dry Gin, while made in the USA (Silverton, Ohio), follows the traditional production methods associated with the London Dry Gin Style. 
And according to the label, The Kirkland Signature Gin (88 Proof) is five times distilled and crafted using pot stills and a small batch approach. It has classic botanical notes of Juniper, Zesty Citrus Peel, and Coriander.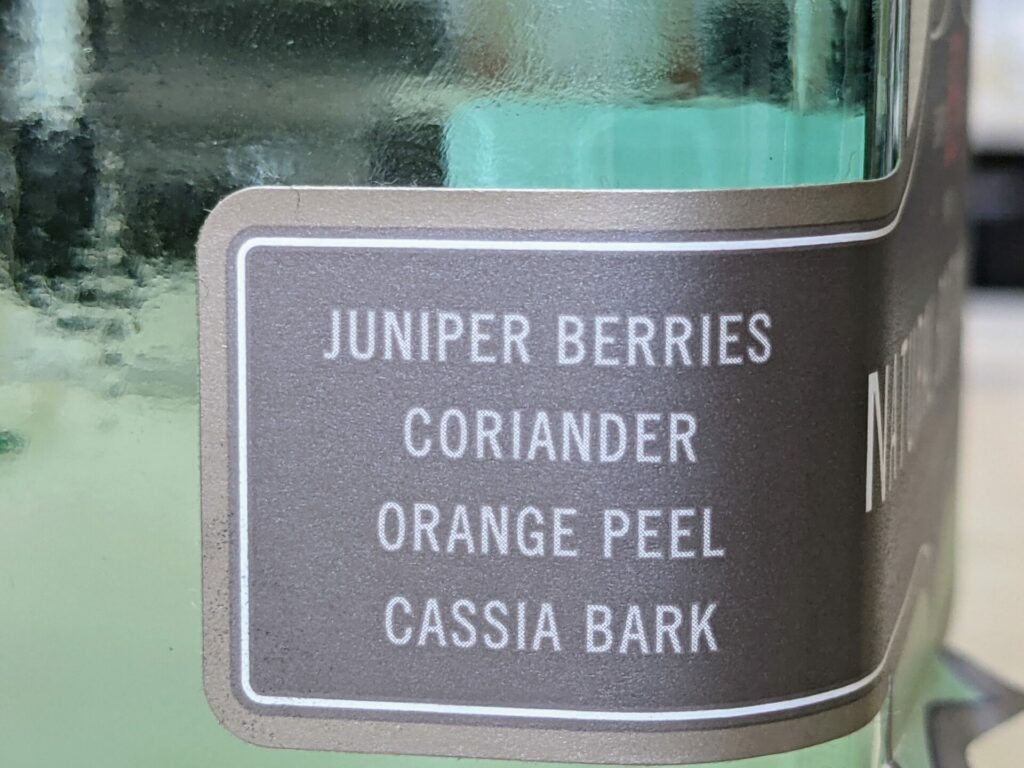 Who Makes Costco's London Dry Gin?
Like many other Kirkland Signature Liquor options, the producer behind Costco's London Dry Gin remains a mystery. The bottle states it's produced & bottled by DC Flynt MW Domaines & Estates, but who exactly is that?
At first glance, it's easy to assume that the Costco London Dry Gin is rebranded Bombay Sapphire. The bottle shape and labeling style are nearly identical, giving them a similar visual appearance. 
However, there is no official confirmation or connection between the Kirkland Signature Gin and Bombay Sapphire, and many gin enthusiasts have noted the difference in taste profile between the two.
Another popular theory is that the owner of Tanqueray and Gordon's, Diageo, makes Costco Gin. There isn't any direct evidence to support this claim, but some gin enthusiasts speculate that the juniper notes and dryness of the gin, coupled with the extensive production capabilities of Diageo, make it a logical and possible connection.
However, it's important to note that this theory remains purely speculative without official confirmation from either Diageo or Costco. Just like with Costco's Kirkland Signature Vodka, the producer of Costco London Dry Gin remains unknown.
Costco sells its large 1.75L Kirkland Signature London Dry Gin bottle for $16.99. I love the $16.99 price tag and it's a solid price that offers some great value compared to some of the other major gin brands. Costco sells a few other popular gin brands at their warehouses, including Tanqueray, Bombay Sapphire, and Hendrick's Gin, which of course, all retail for quite a bit higher than Costco's Kirkland Signature Gin. 
At $16.99 per bottle, Costco's London Dry Gin offers the best value on the market. Considering the quality of Costco gin, I don't see how other brands are able to compete on value. Check out our guide for the rest of Costco's Liquor Pricing.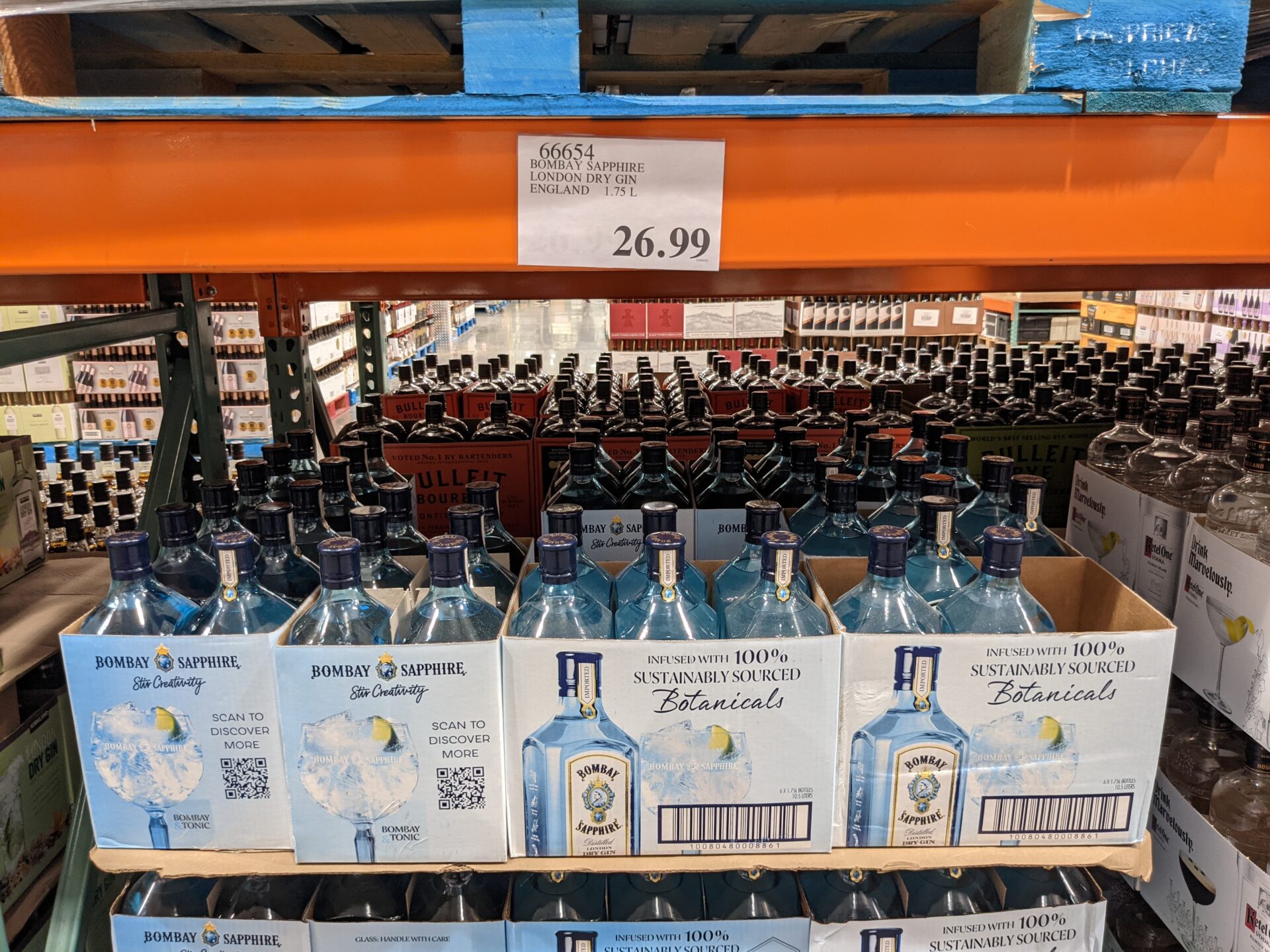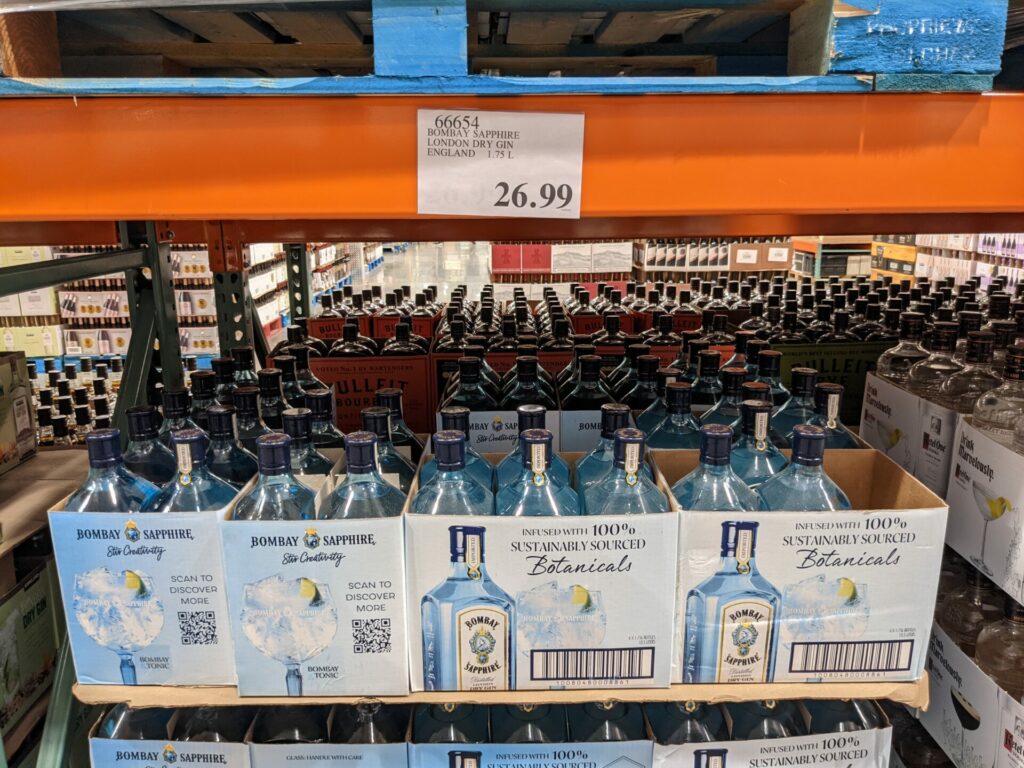 Costco London Dry Gin Taste Test
Well Balanced Flavor and Refreshing Fragrance
I'm not a gin expert by any means, but as I took my first sip of Costco's London Dry Gin, I was pleasantly surprised by the its delightful aroma. 
The smell of juniper berries, which is the hallmark of a traditional London Dry Gin, was immediately evident, and offered a crisp and refreshing fragrance.
For taste, the Kirkland gin had a smooth, well-balanced flavor. The juniper was prominent with its classic pine taste. There were also subtle rose notes that gave somewhat of a sophisticated elegant feel. 
Overall, I was really impressed with the complex yet approachable flavor profile, especially considering the price tag. The juniper and rose flavors played nicely together without overpowering each other.
The London Dry Gin had a pleasantly warm finish that lingered for a bit after each sip. Definitely a notch above what I expected from a budget gin. I'd say the Costco gin is a great option for mixing into cocktails or sipping on its own if you're looking for solid quality at a reasonable price.
User Review And Tasting Notes
Everybody's taste buds are going to differ, so I think it's helpful to get tasting notes/reviews from multiple sources. I've compiled the thoughts from Reddit users in this thread, and here is a rundown of their opinions on Costco London Dry Gin.
Overall, the general consensus is that it's a great value gin.
Folks seem to agree that for the price, Kirkland Signature London Dry Gin delivers solid quality.
I've seen some mixed reviews though on the prominence of the floral and rose notes. Some appreciate them, while others find them too strong. One person noticed the rose flavor has mellowed out in newer batches, so maybe Costco tweaked the recipe or source.
Many people say the citrus orange peel flavors really stand out, making this a nice choice for gin and tonics. The juniper aroma also gets positive marks.
While some compare it to name brand gins like Bombay or Hendrick's, there's widespread agreement that Kirkland's version has its own distinct profile and shouldn't be considered an exact duplicate.
Overall, the consensus seems to be that while it might not beat out premium craft gins, for the inexpensive price Costco's London Dry Gin is a good middle-of-the-road option. You get respectable quality for the price tag.
There are many ways to serve Costco's London dry gin, including sipping straight or neat, but one of the best qualities of gin is its versatility in serving options. Here are five classic ways to enjoy the Kirkland Signature London Dry Gin. 
Classic Gin and Tonic: The bright citrus notes of Costco gin pair perfectly with tonic water. I like garnishing mine with a slice of orange or lime for a refreshing, classic gin and tonic.
Martini: The Kirkland Signature gin makes a solid martini when mixed with dry vermouth and shaken or stirred with ice (Either is fine). Strain it into a chilled glass and garnish with a lemon twist or olive to make a classic martini cocktail.
Tom Collins: I like to mix Costco's gin with fresh lemon juice, simple syrup, and soda or sparkling water for something a little more crisp and bubbly. Garnish with a lemon slice or cherry as an extra touch, and you have yourself a delicious, refreshing Tom Collins.
Negroni: The Negroni is perfect for those who enjoy bittersweet and herbal type flavors. Combine equal parts of Costco gin, Campari, and sweet vermouth in a mixing glass and add in ice. Stir well and strain, then garnish with an orange twist for a sophisticated cocktail.
Gin Punch: Gin Punch is perfect for large parties or events and is very simple to make. I like to use a bottle of Costco gin mixed with either orange or pineapple juice. Add in some simple syrup and soda water to finish it off. Toss in some fresh fruit and serve in a big bowl with ice.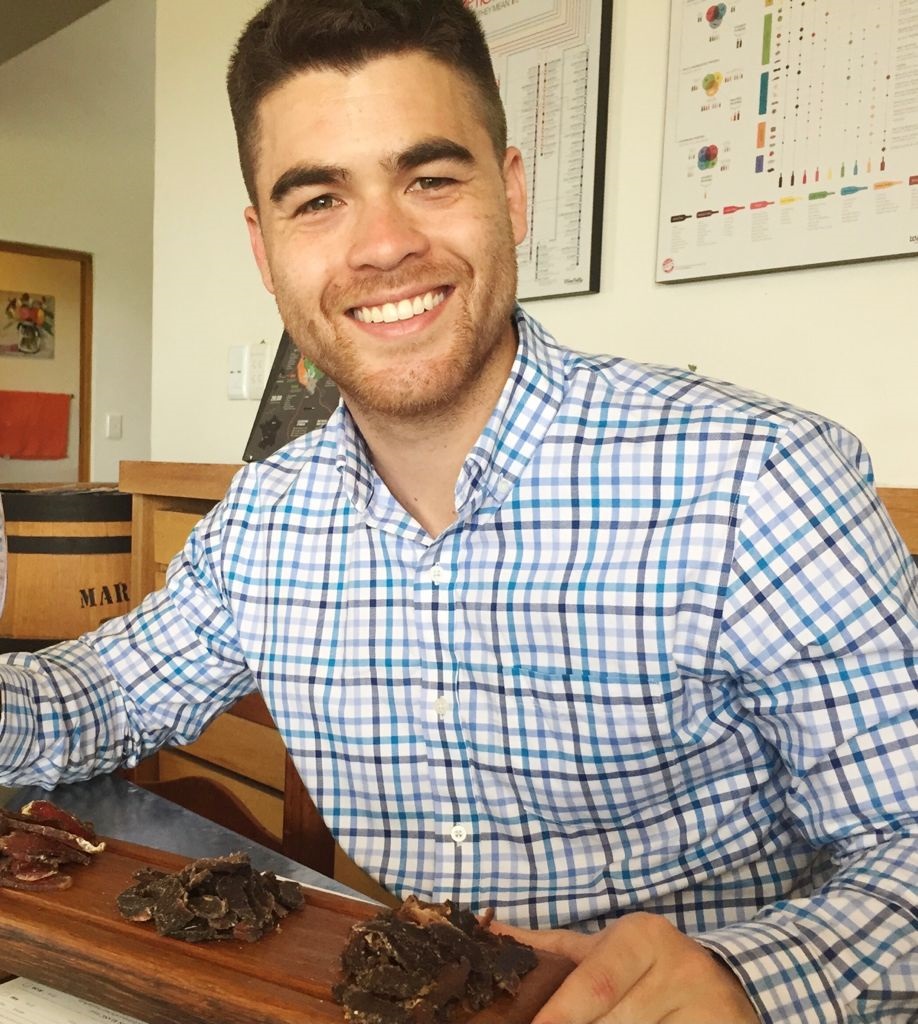 Greg Larkin is the founder and managing editor of Costco Food Database, the premiere site for honest takes on all things Costco food. A self-proclaimed Costco super-fan since childhood, Greg turned his obsession in a mission to properly rate and review all of Costco's delicious buys. When he's not busy navigating Costco aisles, you can find Greg smoking Kirkland Signature meats, meal prepping, or perfecting his homemade jerky recipes.