Costco Food Court Churros - The Full Story + Calories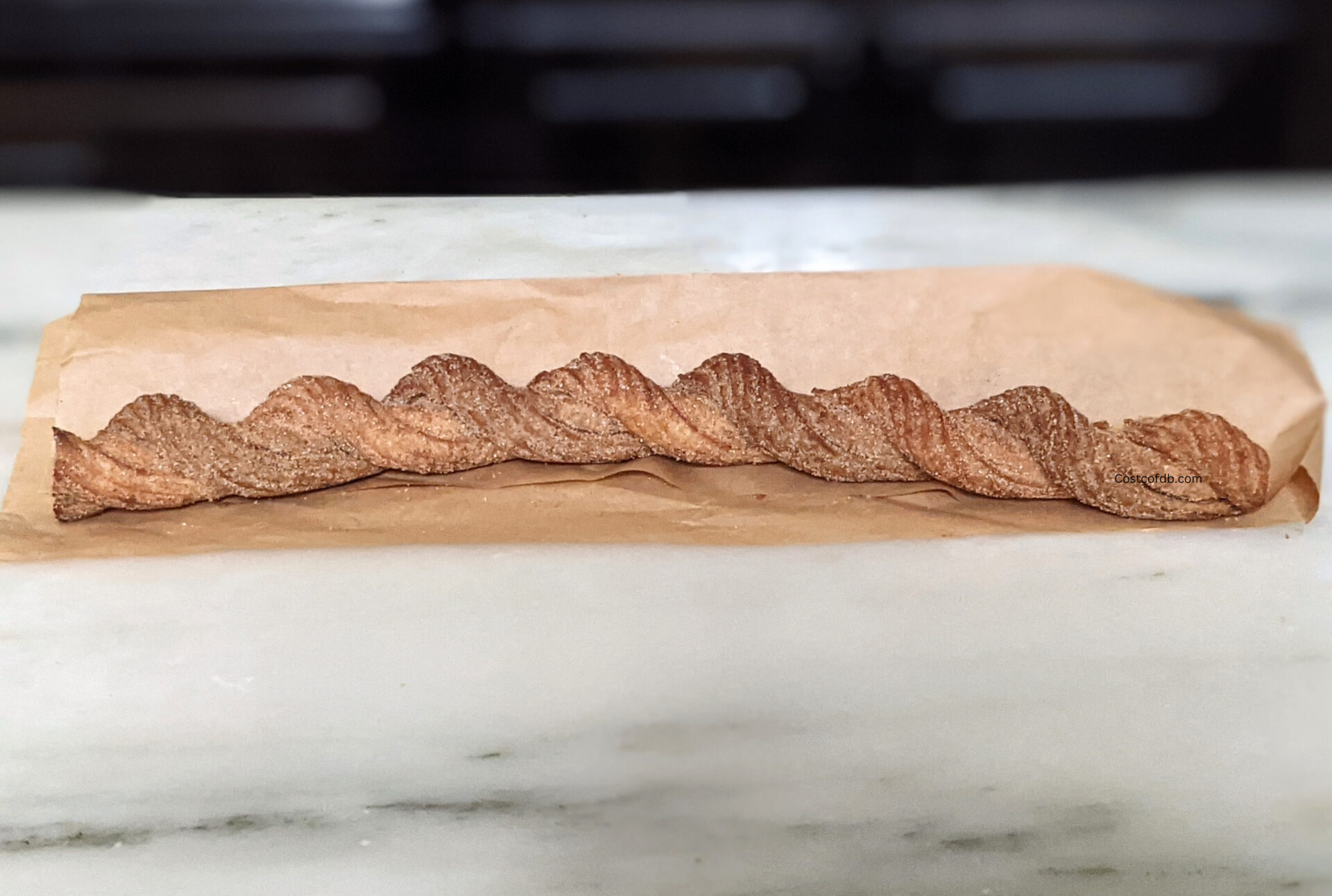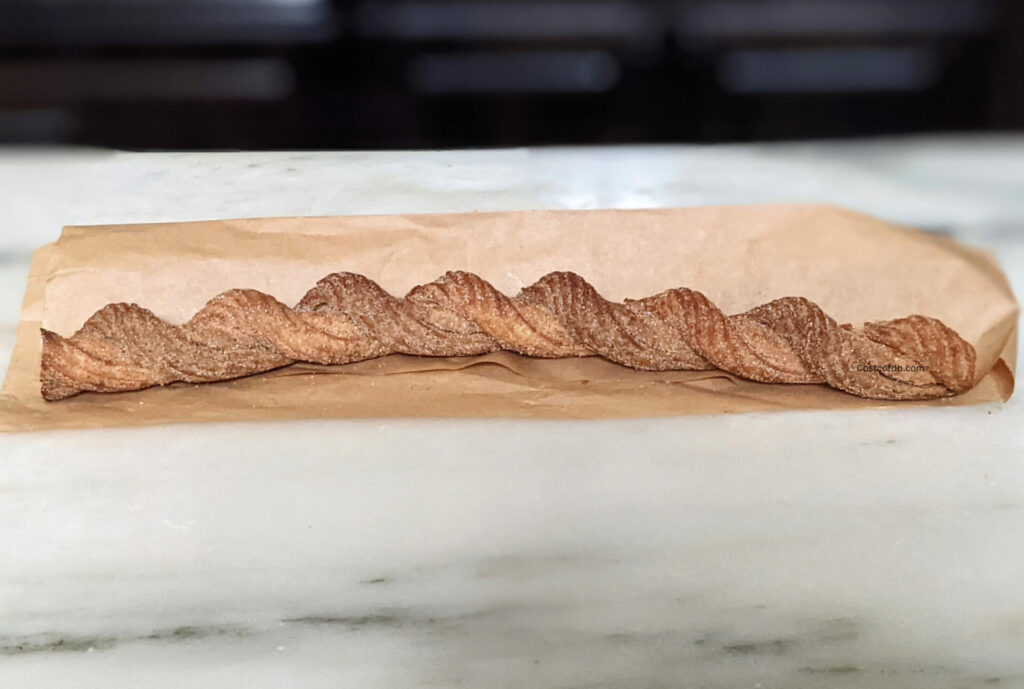 Costco Food Court Twisted Churros
One of the more underrated food items at Costco's food court are their churros. The churro has been a fan favorite for years but doesn't always get the recognition it deserves. 
Costco even removed the churro from their food court menu early 2020 at the onset of the pandemic. The twisted churros have since returned, but at a higher price tag and with a new upgraded recipe.
The Costco Churro's History & Pricing
Like many of Costco's food court offerings, Costco's churros have a history worth mentioning. For many years, the Costco churro was a unique dessert offering on the food court menu and was a favorite amongst both young and old. 
During the COVID-19 pandemic, Costco made the decision to streamline its food court operations by significantly reducing the menu. Sadly, the Costco churro, a beloved treat that had been a favorite among customers for years, was among the items cut from the menu during this time.

Priced at only $1.00, it was easy to indulge in this delightful treat after a long Costco shopping trip.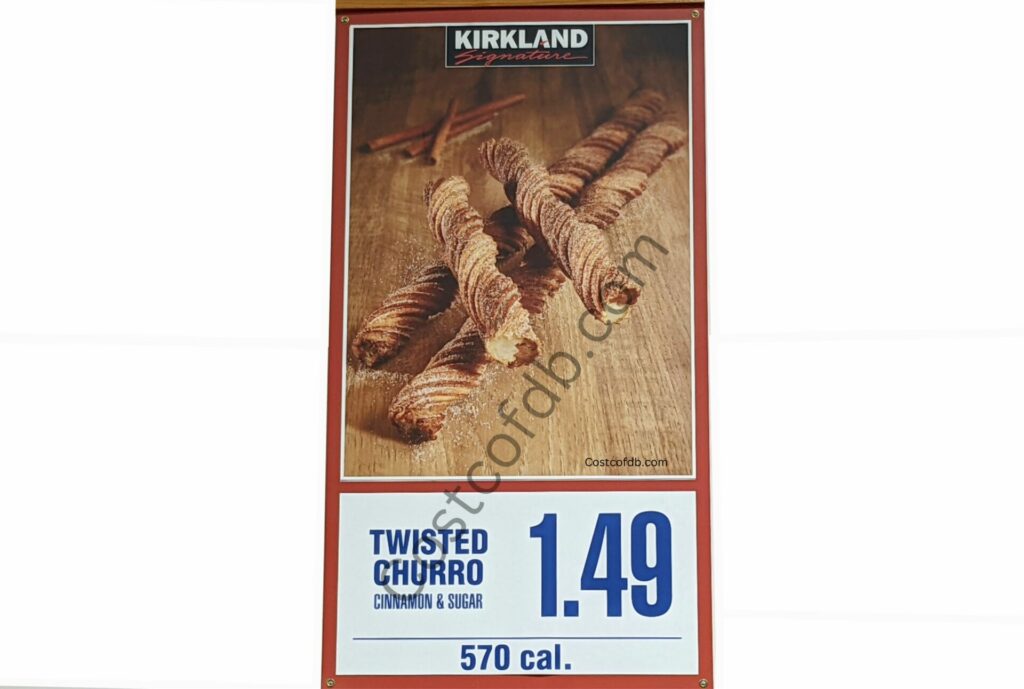 The Return of Costco Churros With A Price Increase
Despite a long absence, the churro made its return to the food court in 2021, but with a twist (literally). The new Costco churros are twisted or braided in shape while the original design featured a more traditional straight churro shape. Each Costco Food Court Churro is approximately 15 inches long. 
Along with the new appearance the churros also come with an revamped recipe and an increased price tag of $1.49. While many Costco members are grateful for the return of the churro, many members are underwhelmed and disappointed with the new changes.
Is Costco's New Food Court Churro Good?
After tasting Costco's new Food Court Churro, I found it to be decent, though not exceptional. The churro has a crunchy exterior with a generous coating of cinnamon sugar, providing a familiar taste.
My issue is that the texture is slightly dry and lacks the softness I had hoped for. It's a reasonable treat, even for the increased price, but the texture leaves something to be desired. 
It's not the worst churro I've ever had, but I can confidently say that it also wasn't the best churro I've ever had.
Old Churros vs New Churros - Taste Test
Comparing Old Vs New Churros
Costco's old churros (at least nostalgically) had a crispy yet soft texture with a delicious and rich cinnamon flavor. There was a satisfying sweetness and bite with the old Costco food court churros that doesn't appear in today's churro offering.
Many Consider The New Churro To Be A Downgrade
The new churros at Costco's food court, with its change in shape and recipe, are drier and less flavorful than the Costco churros of the past. It looks like a churro but tastes more like a piece of bread dressed up with cinnamon churro sugar. 
As a result, some customers who have fond memories of the old churros may find the new version to be lacking in the delightful qualities that made the original so enjoyable.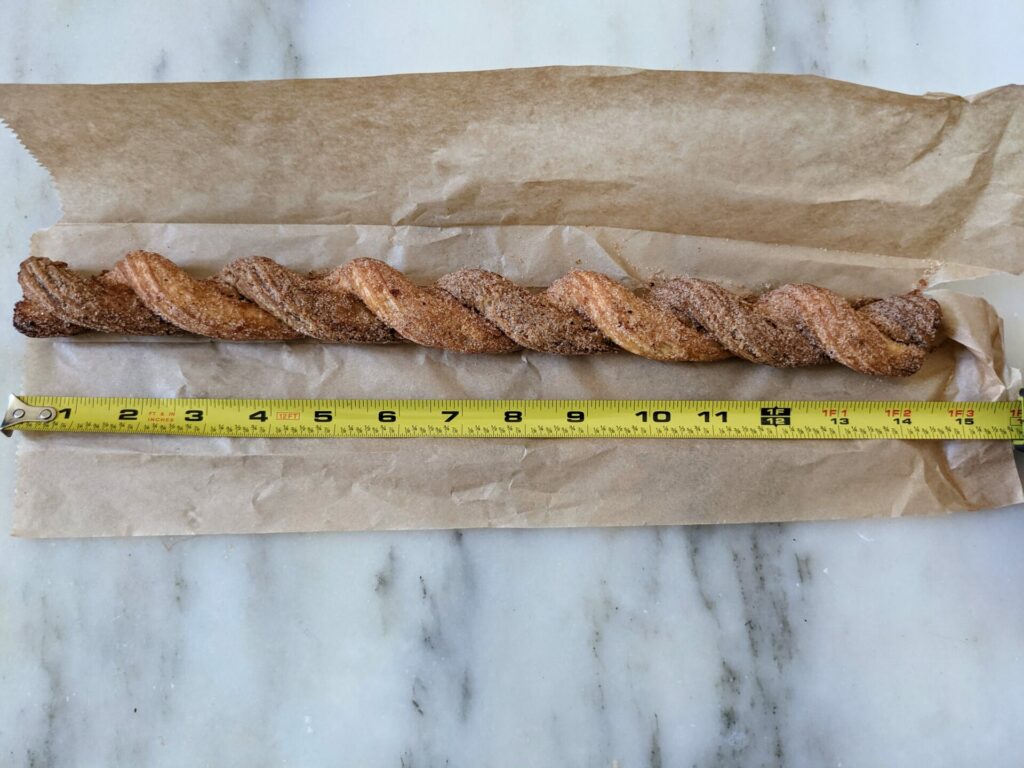 Pairs Really Well With Other Costco Food Court Favorites
Costco's churros are tasty in their own right but can be significantly enhanced with this one simple hack. The Churro pairs perfectly with two of Costco's other food court items.

Order both a churro and a mocha freeze coffee drink or Costco's ice cream sundae (chocolate or strawberry). When paired with the mocha freeze, the cinnamon churro adds a complex cinnamon flavor to the drink, and the churro takes on a chocolate coffee infused essence.
Churros are often served with hot chocolate or fudge, so I think pairing the churro with Costco's ice cream sundae is a match made in dessert paradise. Together the desserts form a delightful loaded sundae that strikes that perfect balance of indulgence and satisfaction. 
Is there any better way to end a Costco shopping trip? 
Costco Food Court Churro Nutrition and Calories
High In Calories and Carbohydrates
Now to the not so fun part. Each Costco Twisted Churro has 570 calories with 20 grams of fat, 88 grams of carbohydrates and 8 grams of protein. There are also 26 grams of sugar in each Costco churro. The full nutritional label is below.
Nutrition Facts
Costco Churro
Amount per Serving
% Daily Value*
* Percent Daily Values are based on a 2000 calorie diet.
As you can see, the churro isn't a healthy item by any means, and, in fact, none of the Costco food court options are going to be considered healthy. I consider Costco's churro to essentially be a carbohydrate and sugar bomb that doesn't provide much nutritional value. The 570 calories per churro are also quite high, considering the size of the treat.
Here is the nutritional information and calorie count for the rest of the Costco food court lineup.
Costco Twisted Churro Ingredient List
Costco Hasn't Disclosed The Ingredient List
Many people have asked me what ingredients are used in Costco's churro, but unfortunately I just don't have that information because Costco has kept the ingredient list a secret. For proprietary reasons, they don't want to disclose the exact ingredient list. 
While we don't have the exact ingredient list for the Costco food court twisted churro, a standard churro contains simple ingredients such as flour, water, salt, sugar, cinnamon, and is usually deep fried.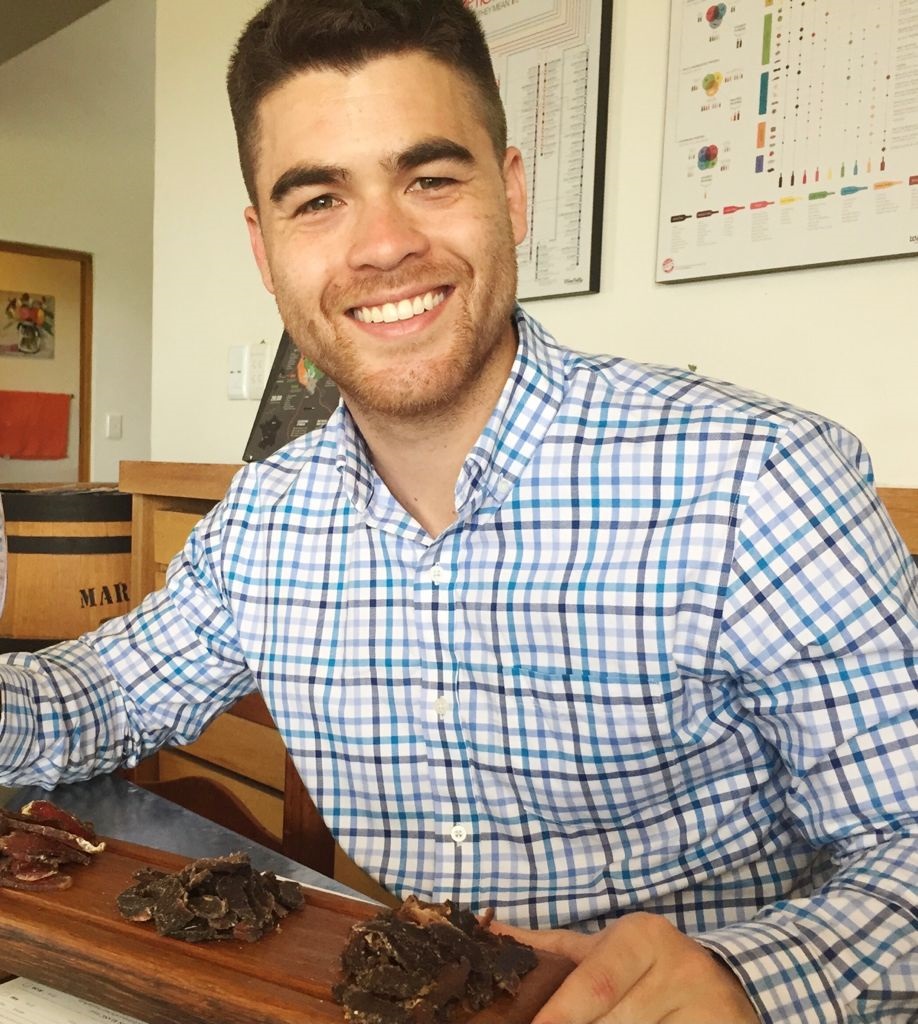 Greg Larkin is the founder and managing editor of Costco Food Database, the premiere site for honest takes on all things Costco food. A self-proclaimed Costco super-fan since childhood, Greg turned his obsession in a mission to properly rate and review all of Costco's delicious buys. When he's not busy navigating Costco aisles, you can find Greg smoking Kirkland Signature meats, meal prepping, or perfecting his homemade jerky recipes.