Costco PopCorners - Kettle Corn - Tasty, Healthy, Fun
Costco sells a 20 ounce bag of PopCorner for $6.49. The PopCorners can be found in Costco's chip section of the warehouse, often near other popcorn such as Boom Chicka Pop or chips like Costco's Tortilla Chips.
Have You Tried Costco's PopCorners?
Let the rest of the Costco Food Database community know what you thought of this product. Results and reviews are at the bottom of this page.
Please allow 24 hours for review moderation and approval.
Costco offers a few popcorn snacks, but this is the only one that has turned the popcorn into a chip. 
Popcorners are made with Non-GMO Corn from family farmers and then transformed into PopCorner chips. 
They are never fried and they aren't even baked, but instead they are popped in the shape of a triangle. 
What flavor PopCorners does Costco offer?
This large 20 ounce bag from Costco is Kettle Corn flavored, which is your typical popcorn flavor. 
I love that these chips are made from corn which is a little healthier than a regular potato chip, but I would love to see more potato chip flavors for Costco's family sized bags. 
Popcorners does have the traditional chip flavors such as Sea Salt, Spicy Queso, and White Cheddar which also can be found at Costco in their variety pack snack bags.
Those are sold as a 30 count box of one ounce chip bags.
Costco Cost Comparison - PopCorners
How much are PopCorners at Costco?
Costco's Popcorners cost $6.49 at retail price, but will go on sale for $4.49. This is a $2 savings or 30% on their already low Costco price. The price per ounce at retail is $0.32 and this drops to $0.22 when the item is on sale.
Costco doesn't get beat on price!
Sam's Club sells a slightly smaller (18 ounce) bag of Popcorners Kettle Corn for $6.78. Costco comes out ahead in price and size compared to Sam's Club. 
Target sells a 7 ounce bag for $3.79. This breaks down to a very expensive $0.54 per ounce. Of course, this is to be expected from traditional retail stores, and the one benefit of purchasing from target or a grocery store is that they do carry additional flavors as well as additional varieties such as the flex energy packed protein popcorners. 

If you love the Kettle Corn Popcorners then there is no better deal than Costco. 
Costco PopCorners Kettle Corn Review
From first glance, you can immediately tell these aren't your typical chips. They are triangular in shape but also pop or puffed up like popcorn. This is a very unique and interesting texture.

There is definitely a nice crunch, but the popcorn chip is also light and fluffy. 
The chips bring a nice mix of fluffiness from the popped popcorn as well as the sturdiness from the unpopped chip portion. 
Do the PopCorners taste good?
For seasoning, it's your typical kettle corn flavoring, but it's very light.
If you look closely you can see the flavor specs all over the PopCorner chips, but it doesn't translate well on the taste buds. I would classify these popcorn chips as a very mild kettle corn flavor.
When I eat these, my brain thinks of the texture first before even noticing the flavor. On some bites, because the flavor is light and the chip can be thick, it can be slightly bland. 
I feel I am chewing just to chew the chip and not extracting any of that sweet and salty flavor. 

In flavor, these pale in comparison to the Boom Chicka Pop's Kettle Corn.
Does the hybrid popcorn chip model work?
I would say no. These chips are a combo of potato chips and popcorn but don't necessarily shine in one category or another. 
They are a great compromise between the two, but when I'm craving a snack, I'd gravitate towards either popcorn or chips before I choose PopCorners.
Popcorners Nutritional Information
If you read any of my other reviews on popcorn or chips you would know that this is a pretty standard nutritional profile. 
Usually one ounce of chips or popcorn contains ~150 calories. These Popcorners actually come in with the lowest total calorie count of 120. In exchange for less fat, they have more carbs than other popcorn options.

Skinny Pop, which I always bring up because it truly does bother me still, claims to be a diet food/snack but actually has the standard 150 calories. Popcorners contains only 120 calories and barely mentions it aside from one little image logo on the back of the bag. 
They seem to be more interested in promoting how their corn is grown and where it comes from. Kudos to them. 
PopCorners Kettle Corn - Ingredients
What are PopCorners made of?
The ingredients are fairly simple on these PopCorner chips from Costco. There are only 4 ingredients and they are: 

Yellow Corn
Sunflower Oil
Cane Sugar
Sea Salt

Keepin' it simple.
Costco's PopCorner chips were somewhat of a letdown. The popcorn chip combo was unique and fun, but the flavor wasn't there.
The kettle corn seasoning was light and some chips were significantly under-seasoned.
The nutritional profile is great compared to both popcorn and chips, and these PopCorners make a great healthy snacking food that you most likely won't binge on.
Costco Food Database User Reviews
Have you tried this item? Let the rest of the Costco Food Database community know what you think. Leave a rating and review for this product.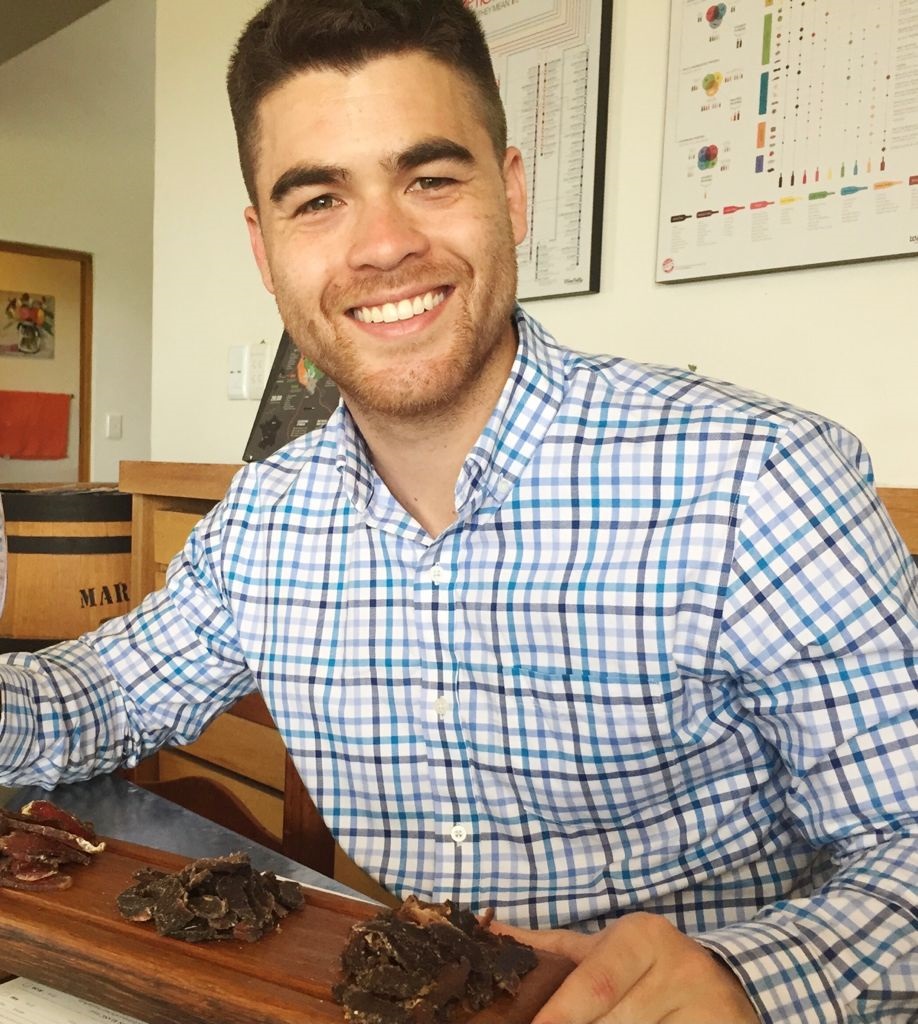 Greg Larkin is the founder and managing editor of Costco Food Database, the premiere site for honest takes on all things Costco food. A self-proclaimed Costco super-fan since childhood, Greg turned his obsession in a mission to properly rate and review all of Costco's delicious buys. When he's not busy navigating Costco aisles, you can find Greg smoking Kirkland Signature meats, meal prepping, or perfecting his homemade jerky recipes.