Costco Amino Energy (Pre-Workout + Electrolytes) - Optimum Nutrition
Optimum Nutrition Amino Energy at Costco
Costco sells 1.51 pounds of Optimum Nutrition Amino Energy with Electrolytes – Watermelon flavor for $33.99.
Have You Tried Costco's Amino Energy?
Let the rest of the Costco Food Database community know what you thought of this product. Results and reviews are at the bottom of this page.
Please allow 24 hours for review moderation and approval.
Amino Energy can be found in the Health & Fitness area of the store, and at my local warehouse this area is near the checkout registers.
I found this Amino Energy near the protein powder, Fairlife Protein Shakes, and the Liquid IV.
Amino Energy + Electrolytes is a supplement that is used to boost energy, muscle recovery and electrolyte support. This supplement powder is different from the ever popular Amino Energy as this supplement contains added electrolytes.
Each serving includes the standard 100mg of caffeine and 5 grams of an amino acid blend that comes with regular Amino Energy but also 405 mg of Electrolytes.
Optimum Nutrition considers this an optimal energy supplement to take at any occasion. 
It can be used anytime that an energy boost is needed; pre-workout for energy & hydration, or as a sports drink substitute for post-workout recovery and rehydration.
Costco Cost Comparison - Amino Energy + Electrolytes
How much is Optimum Nutrition Amino Energy at Costco?
Costco retails the 1.5 tub of Amino Energy with Electrolytes for $33.99, but will put the supplement on sale at $26.99. This is a $7 or 20% discount. 
At retail the price per ounce is $1.41 and when on sale it goes for $1.13 per ounce.
Costco's price beats out all competitors.
Costco vs Optimum Nutrition
Optimum Nutrition, the makers of Amino Energy, sell a 10 ounce tub for $28.99. This is half the size of Costco's tub of Amino energy and more expensive than their sale price! 
The price per ounce breaks down to a whopping $2.90!
Amazon sells the same 10 ounce tub of Amino Energy with Electrolytes for $20.85. 
This price is a little more down to earth, but the $2.07 per ounce price is again nearly double that of Costco's sale price.
Costco Offers the Best Price
Costco once again comes out ahead in the price comparison and it isn't even close. At Costco, the pricing of Amino Energy and Electrolytes is roughly the same as its other competitors, but the size of the tub is nearly double! 
Unless you absolutely can't stand the watermelon flavor, there is no reason to not purchase your Amino Energy + Electrolytes from Costco.
Optimum Nutrition Amino Energy Taste Test
The one drawback of purchasing Amino Energy from Costco is that they only offer 1 flavor.  
There are 3 flavors of Amino Energy + Electrolytes – Watermelon, Pineapple, and Tangerine Wave, but only Watermelon flavor is available for purchase at Costco.
I'm going to judge this product on 3 different characteristics. First, I want to see how well the powder supplement mixes with water. Secondly, how does the drink actually taste and then of course I'll be looking at what type of energy boost did I notice.
Mixability - Mixed Results
For Amino Energy's mixability, I'm going to give it a mixed review. The powder is very fine and mixes very well when used in a shaker bottle. 
It took only 7-10 shakes or about 2 seconds worth to fully mix the powder into the water. 

It's a different story when mixing the supplement in a cup or glass. It took me about 30 seconds of vigorous stirring with a fork to really get all the powder mixed in. 
I understand it's probably intended to be mixed with a blender bottle, but this took a little longer than I think it should have to fully break up the powder and have it ready for consumption.
How is the watermelon flavor - Amino Energy
For taste, I was pleasantly surprised by the watermelon flavor. I'm not a fan of watermelon flavored drinks nor the biggest fan of watermelon in general.
In this case, the watermelon felt artificial, but I enjoyed it. It tastes like a candy watermelon and I would consider the flavor similar to that of what you would find in a hard candy such as a Jolly Rancher.

I always like to make the drink, take a few sips, and add more water to drink the rest. I will do this multiple times to make the drink last a little longer and take in a little more water as well.
With the watermelon flavored Amino Energy from Costco, I didn't notice much of a "watered down" watermelon taste. The flavor was still fairly strong even after adding additional water.
Does Amino Energy give a energy boost?
As far as energy goes, I would say that Amino Energy definitely does the job. I primarily take 2 scoops and use this as something to sip on for those intermittent fasting mornings or if I need a mid day pick up.
It's a great coffee alternative that works just as well. There's an increased level of alertness and focus but it's not overpowering.
When I do go for 3-4 scoops I start to get that warm tingly sensation which leads me to believe there is some potential for the 6 scoop pre workout drink. 
I haven't yet taken a 6 scoop serving as a pre-workout, but I do start to feel the energy ramp up after 2-3 scoops. I doubt this would be equivalent to an actual pre-workout supplement, but I have no doubts this will boost your energy level in the gym.
ON Amino Energy Nutritional Information & Ingredients
One serving of Optimum Nutrition Amino Energy is 9.5 grams or "about" 2 scoops. Each serving is 5 calories coming from 1 gram of carbs. There is no fat and no protein in this energy drink. 
Amino Energy does include minerals/vitamins such as 60 mg of magnesium, 190 mg of chloride, and 110 mg of sodium.
There are also 100 mg of caffeine, 50 mg of green tea leaf extract, and 10 mg of green coffee bean extract.
Costco Amino Energy + Electrolyte Instructions
Optimum Nutrition states that their Amino Energy and Electrolytes can be taken at any time, but the serving size or amount of scoops will vary by occasion. To make a drink, mix 2 scoops in 10-12 fl oz of cold water.
They consider 2 scoops to be one serving which will provide a mild amount of energy. 
Optimum Nutrition considers 4 scoops to be moderate and 6 scoops to intensely boost your energy levels. 
There are 100 mg of caffeine in every 2 scoops so therefore there is 200mg in 4 scoops, and 300mg in 6 scoops. For reference, an average cup of coffee will have about 100 mg of caffeine. 
For anytime energy support or for post workout amino support, the recommended scoops are going to be 2-4. 
For pre-workout and during workout, Optimum Nutrition recommends up to 6 scoops for maximum energy and hydration support.
Costco's Optimum Nutrition Amino Energy + Electrolytes is a must buy if you are in the market for an energy supplement drink.
The energy blend is effective and the electrolytes and BCAAs/amino acids are a very nice bonus.
The price is a bargain at retail and a steal when it's on sale.
Costco Food Database User Reviews
Have you tried this item? Let the rest of the Costco Food Database community know what you think. Leave a rating and review for this product.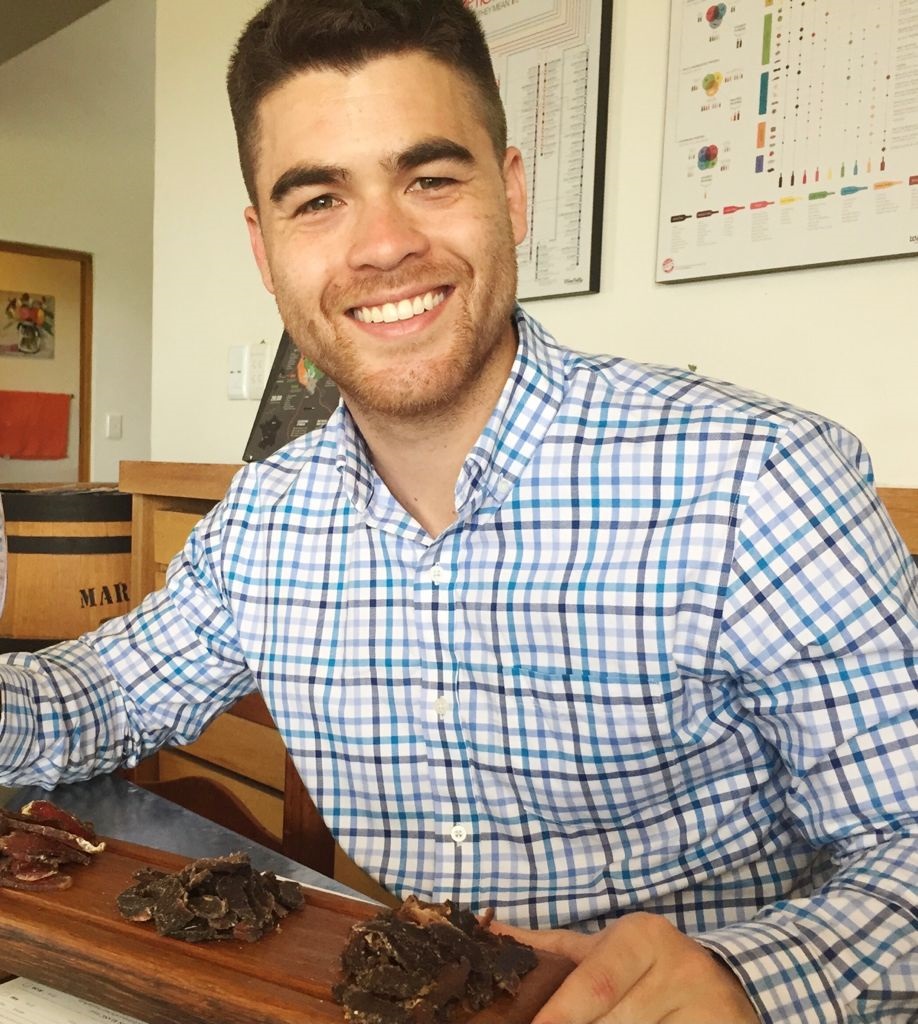 Greg Larkin is the founder and managing editor of Costco Food Database, the premiere site for honest takes on all things Costco food. A self-proclaimed Costco super-fan since childhood, Greg turned his obsession in a mission to properly rate and review all of Costco's delicious buys. When he's not busy navigating Costco aisles, you can find Greg smoking Kirkland Signature meats, meal prepping, or perfecting his homemade jerky recipes.