Costco Tortilla Chips - (Kirkland) The Perfect Party Chip?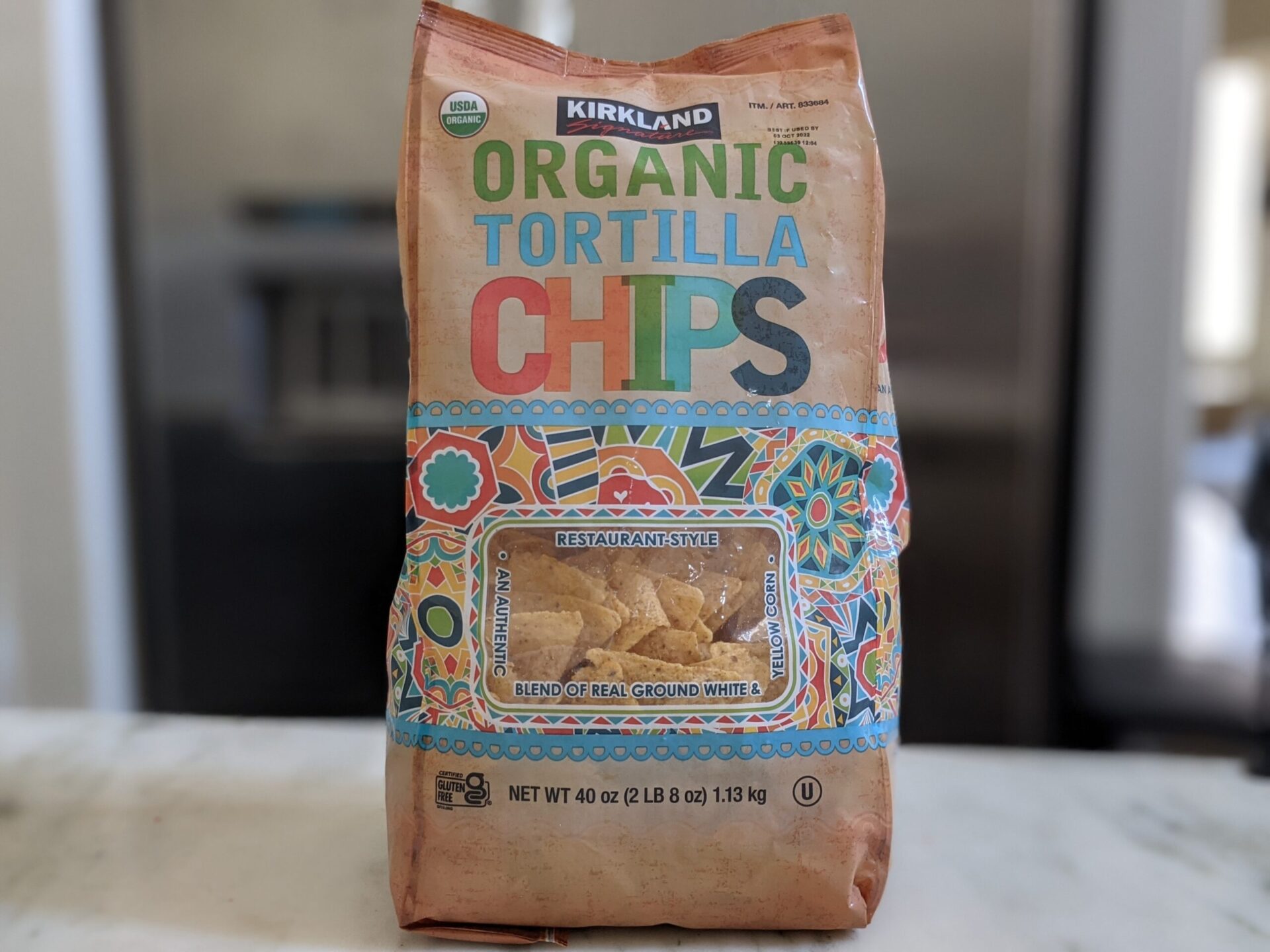 Organic Tortilla Chips at Costco
Have You Tried Costco's Tortilla Chips?
Let the rest of the Costco Food Database community know what you thought of this product. Results and reviews are at the bottom of this page.
Please allow 24 hours for review moderation and approval.
Costco Cost Comparison - Tortilla Chips
How much do Costco Tortilla Chips Cost?
Costco's 40oz bag of Organic Tortilla Chips sell for $4.99. This breaks down to $0.12 per ounce for restaurant style organic chips. 
Tortilla chips can vary quite significantly amongst each other due to ingredients, different chip thickness, and salt level. The fairest comparison will be on a price per ounce basis.
Costco vs The Competition
Walmart sells their 13oz bag of Great Value tortilla chips for $1.74. These tortilla chips cost  $0.13 per ounce. 

Santita's $2 bag of tortilla chips which come in their well known bright yellow bag weighs 11 oz and breaks down to $0.18 an ounce. 

Target sells their store brand organic tortilla chips for $2.99. Their chips are sold in 12 oz bags which translate to a price of $0.25 an ounce. This bag of chips from Target is also organic like Costco's version of tortilla chips.
Organic Tortilla Chip Pricing
Safeway's 10.5 ounce Signature Select brand of tortilla chips sells for $1.99 or $0.19 an ounce. Safeway also offers Organic Tortilla Chips for $3 a bag (10 ounces) or $0.30/ounce. 

It seems that most stores sell tortilla chips in bags that weigh between 11 and 13 ounces. If we applied Costco's price of $0.12/ounce to a 12 ounce bag, it would cost only $1.44. 
This blows away both of the other organic chip options which are at least double the price. It also edges out all the other non-organic tortilla chip options. 

Costco not only comes out ahead in price, I would bet that Costco's chips are the highest quality out of the bunch. I'll take Kirkland Signature over any other store brand.
Kirkland Signature Tortilla Chip - Taste Test
Costco and Kirkland Signature have once again set the standard for a store-brand tortilla chip. These organic tortilla chips are top quality and hit all the checkboxes for the perfect party tortilla chip.
The Tortilla Chips Smell Great
The first thing I noticed with these chips is the smell. Costco's tortilla chips smell fresh and authentic. They have that classic corn tortilla smell that really sets the mood.
Tasting Costco's Tortilla Chip
Now, to get a true understanding of any tortilla chip, you are going to have to eat them at least two different ways; plain and with salsa. 
Of course, eating the cheap as-is will really allow you to see what Kirkland Signature is bringing to the table, while eating the chips with salsa allows you to see how the chip performs and really understand the potential of the tortilla chip.
When eating plain tortilla chips, I'm looking for a nice crunch combined with the proper flavor. I want the chip to have that classic corn taste with just the right amount of salt. 
Kirkland Signature Tortilla chips are a Touch Salty
For texture, these tortilla chips from Costco are very sturdy and crunchy. The chips are maybe a 7.5/10 in thickness and density. I wouldn't classify these chips as light by any means. 
The salt content is just about right, maybe slightly over-salted. They are salted just a little more than they probably should be, but not enough to negatively impact the chip.
Sidenote: Is there a correlation between the thickness of a restaurant's tortilla chip and the quality of their margaritas? From my experience, the restaurants with the best margaritas usually have lighter chips. Agree or disagree?
Eating the chips with salsa is a completely different story. I was fortunate enough to have a jar of Mateo's Gourmet Salsa (also from Costco) and I have to say the chips paired perfectly with the salsa.
The saltiness of the chip was counteracted by the sweetness of Mateo's "Medium" Salsa to create a balanced bite of deliciousness.
I'm usually only a chips and salsa guy at parties, but man, I could not stop from snacking on these tortilla chips with Mateo's salsa. 
Not a good sign for the waistline when I have a jumbo bag of chips and a jar of fresh tasty salsa around.
These Make Great Nacho Chips
One key takeaway is that these Kirkland Signature tortilla chips are thick and sturdy. They aren't going to break off into the bowl of salsa and they can easily hold whatever amount of salsa you can scoop up.
The chips are triangle shaped and not meant to maximize dip-ability or scoop-ability but these chips will not break under the pressure of a heavy load of salsa, cheese, or guacamole.
And that is the reason why I love using these chips for nachos. My wife and I like to make bar style nachos at home using leftovers because of the easy cook and clean up.
We made some pulled pork nachos with Mateo's salsa, KS shredded cheese, black beans, corn, and homemade guacamole. The meal was delicious and the chips easily held up to the rigors of homemade nachos.
Costco Tortilla Chip Nutritional Information
Calories in Costco's Tortilla Chips
Each serving of Kirkland Signature organic tortilla chips is 1 ounce or about 11 chips. 
A serving includes 140 calories coming from 6 grams of fat, 19 grams of carbohydrates, and 2 grams of protein. 
This is going to be a fairly standard nutritional profile. Most bags of chips will have a one ounce serving with approximately 150 calories. 
Snack Nutrition Comparison & Sodium Content
Once again, I will use this opportunity to bash Skinny Pop Popcorn. I keep mentioning them because Skinny Pop projects themselves as a diet food, while providing the same nutritional information as every other chip/popcorn option (1 oz = ~150 calories). 
I did mention these chips are a touch salty, but it turns out the sodium content is very tolerable. Each serving is going to have 100 mg of sodium or 4% of the recommended daily value. Much better than I anticipated! 
Costco does it again! These Kirkland Signature Organic Tortilla Chips are awesome for at-home gluttony or even for serving at parties. The chips are fresh, sturdy, and flavorful. 
The bag is very large and the price is more than competitive compared to any and all other tortilla chip options. These Costco organic tortilla chips will not let you down.
Costco Food Database User Reviews
Have you tried this item? Let the rest of the Costco Food Database community know what you think. Leave a rating and review for this product.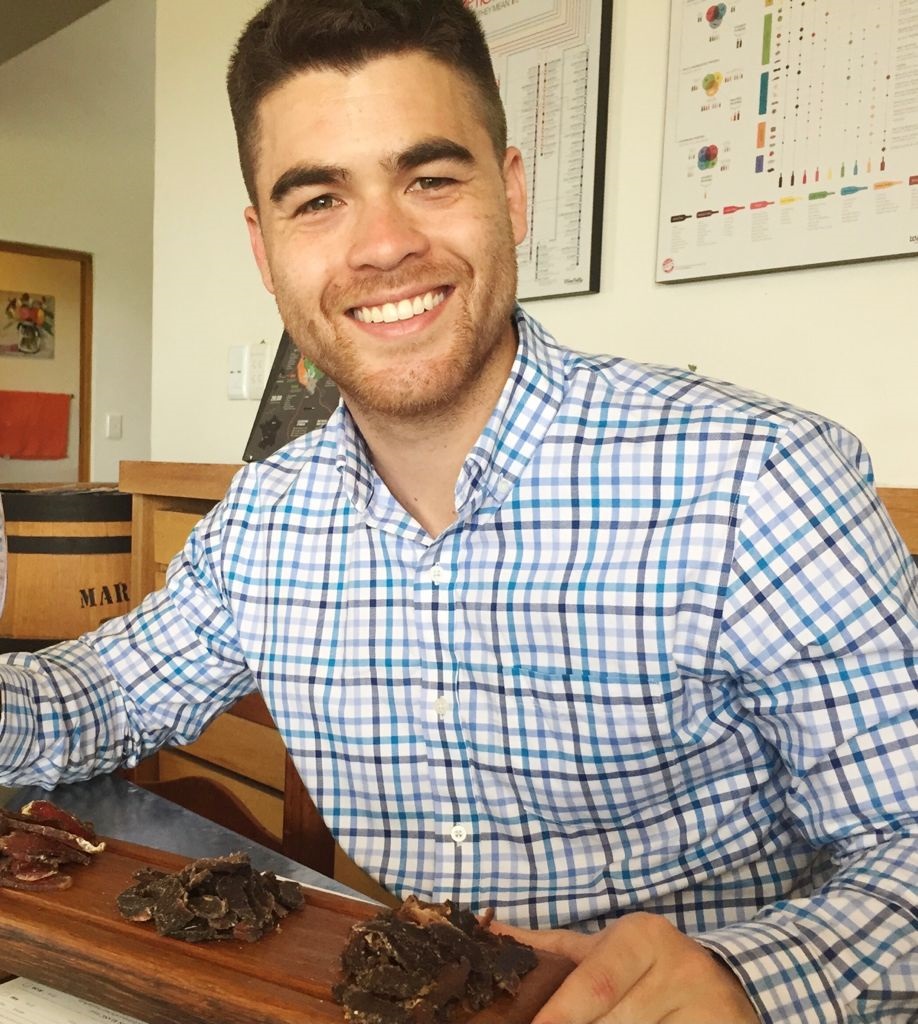 Greg Larkin is the founder and managing editor of Costco Food Database, the premiere site for honest takes on all things Costco food. A self-proclaimed Costco super-fan since childhood, Greg turned his obsession in a mission to properly rate and review all of Costco's delicious buys. When he's not busy navigating Costco aisles, you can find Greg smoking Kirkland Signature meats, meal prepping, or perfecting his homemade jerky recipes.