Costco Queso - Queso Mama Review + Serving Suggestions & Calories
Queso Mama Queso at Costco
Queso Mama Queso has been a popular dip at Costco for quite some time. On my recent visit, I noticed that they now have another flavor called Fiesta Queso, in addition to the well-known Green Chili White Queso.

As someone who loves cheese, I couldn't resist trying both flavors to compare and contrast the two offerings.
Have You Tried Queso Mama Queso From Costco? (Either Flavor)
Let the rest of the Costco Food Database community know what you thought of this product. Results and reviews are at the bottom of this page.
Please allow 24 hours for review moderation and approval.
Queso is a melted cheese dip combined with other ingredients such as diced tomatoes, onions, peppers, and other spices. It originates in Mexican cuisine and is usually served as a dip, but it can also be used in cooking or as a topping for various dishes. I have included some delicious ways to use this queso down below in this article.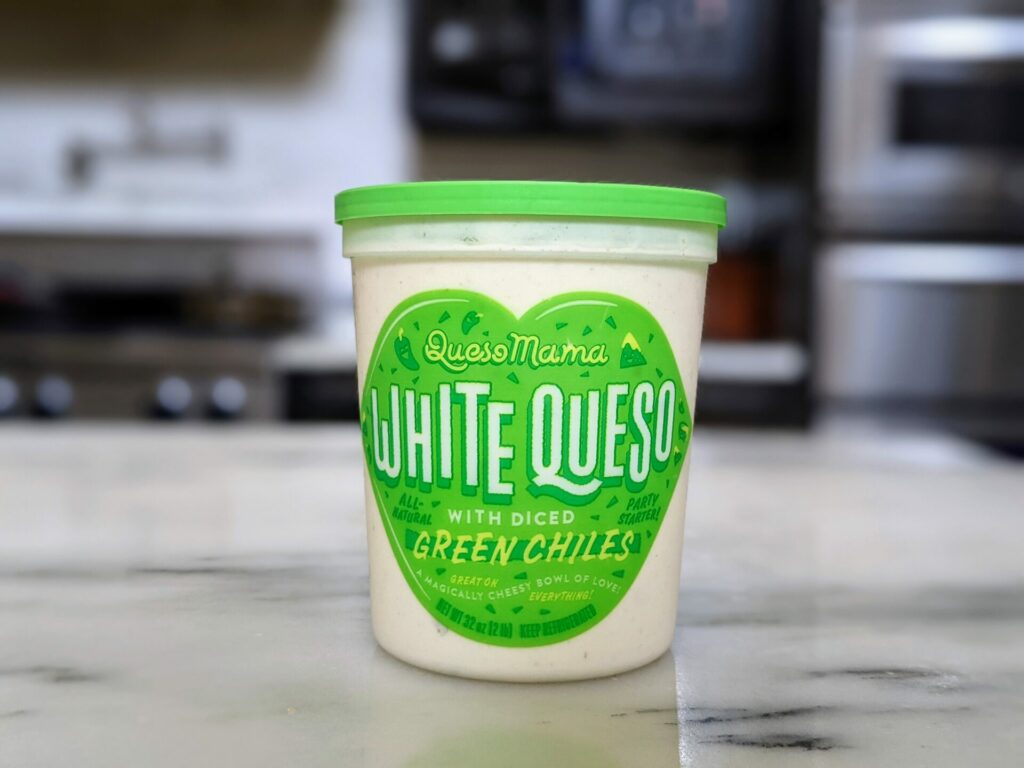 Costco Queso Offerings and Differences
Both flavors of Queso Mama at Costco are similar, as they are made with the same great ingredient base but differ slightly. The White Queso is mixed with diced green chiles, while the Fiesta queso is mixed with tomato and mild pepper. 
Only a few ingredients change between the two queso options, but the flavor profile vastly differs.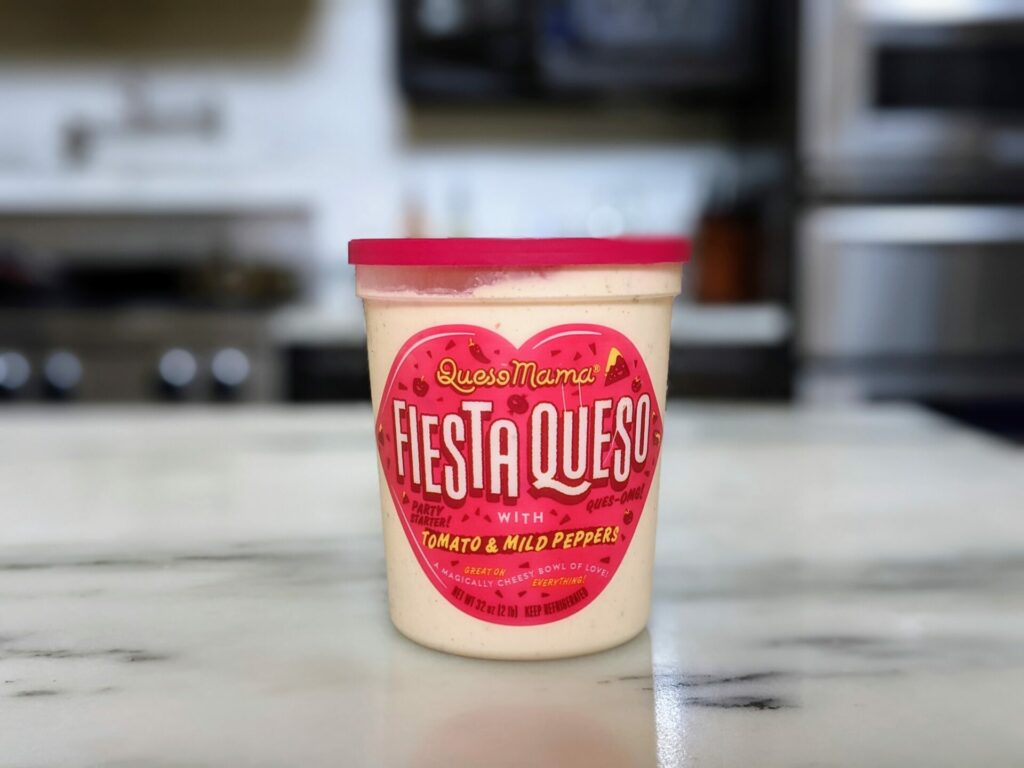 Each 32-ounce (2-pound) tub of Queso Mama at Costco retails for $8.99, costing $4.50 per pound. Considering the price of cheese at Costco, I find the $8.99 price tab reasonable.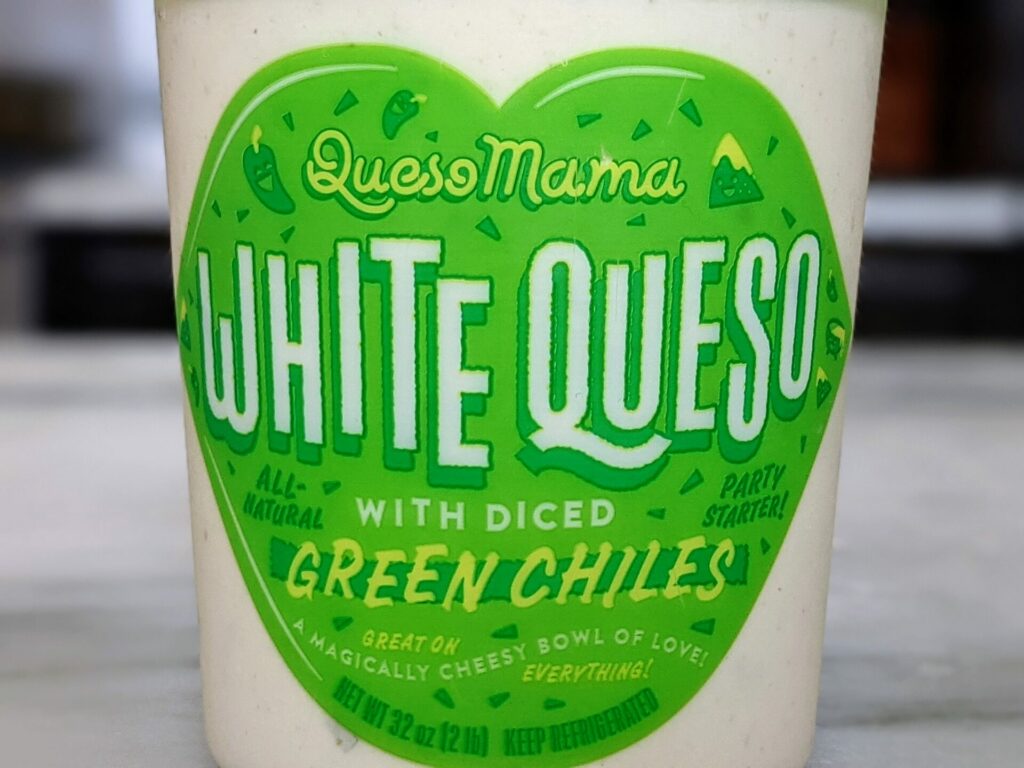 I have also seen the queso on sale at Costco before, dropping the price down to $6.49. This is $2.50 off per tub of queso or nearly a 30% discount, making the queso an excellent deal.
After tasting both Queso Mama flavors, I have to say the flavors did not disappoint. Both queso flavors were similar, boasting strong cheesy flavors and a rich and creamy texture.
I thoroughly enjoyed the traditional queso taste, and each flavor provided its own delightful twist to this beloved dip.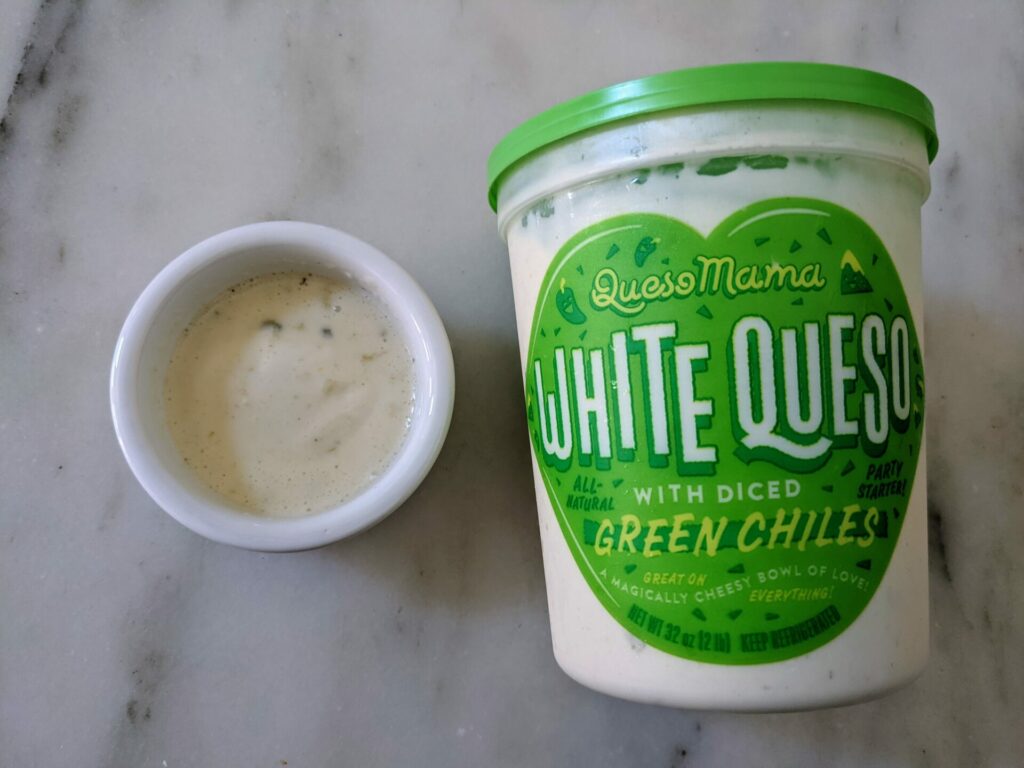 The Green Chile Queso offered a wonderfully authentic restaurant-like experience with just a gentle touch of spice. Despite the robust cheese flavor, the green chile taste managed to shine through beautifully. This queso has a genuine and classic taste, perfectly balancing flavors reminiscent of traditional cheese dips.
The Party Fiesta Queso certainly lived up to its name, adding an extra flair to the cheesy dip. Once again, the prominent cheese taste stole the show, but this time, it was paired with a tantalizing hint of sweetness. The flavor blend gives the traditional queso just a bit more pep, making it an irresistible treat.
Each Flavor Has It's Strength
If I had to decide between the two Queso Mama flavors from Costco, I would choose the Party Fiesta Queso. The prominent queso flavor is still there, but it does provide just a touch more excitement, flair, and uniqueness. The green chile is still excellent in its own right and is the superior option for those looking for a more standard traditional queso.
No, these Mama Queso flavors from Costco are not spicy. As is, out of the tub, it is quite mild and can be enjoyed by anyone and everyone. The beauty of the queso is that it can easily be customized to suit your spice taste. Even the label suggests adding ingredients to up the heat level.
Add some jalapenos or sriracha to bring the queso to a medium heat level. If you are feeling extra bold, add some habanero peppers to bring the queso to an extra bold fiery level.
The queso can be eaten both cold and warm, and both Queso Mama and us here at Costco Food Database recommend heating it up in the microwave before serving. 
To heat, place the queso in a microwavable safe bowl and heat and stir in 45-second increments until the queso is fully warmed through.
How To Use The Queso From Costco
There are plenty of ways to use the 2-pound tub of Queso Mama. The queso can be used as simply as a dip or even a condiment on burgers. Here are my 10 favorite ways to use Queso Mama. 
Queso Dip: A classic crowd-pleaser, perfect for dipping tortilla chips or fresh veggies into creamy queso.
Loaded Nachos: Indulge in a mountain of tortilla chips smothered with queso, topped with jalapeños, diced tomatoes, sour cream, and guacamole for irresistible loaded nachos.
Quesadilla Filling: Create mouthwatering quesadillas by spreading queso on a tortilla and adding flavorful fillings like chicken, veggies, or beans. Cook until the cheese is melted and the tortilla is crispy.
Scrambled Eggs: Enjoy fluffy scrambled eggs cooked to perfection, seasoned with your favorite spices, and served as a delightful breakfast or brunch option.
Queso Burger: Transform your burger experience by melting queso on top of a juicy patty, imparting a creamy and cheesy delight. Serve with your preferred toppings and condiments.
Loaded Potatoes: Drizzle queso over baked potatoes, then sprinkle with crispy bacon, green onions, and a dollop of sour cream, turning a humble spud into a flavor-packed meal.
Queso Mac and Cheese: Elevate your mac and cheese game by incorporating queso into the recipe, resulting in a luscious, velvety texture and a distinctive, cheesy flavor.
Tacos Topping: Enhance your favorite tacos by drizzling melted queso over grilled meats, sautéed vegetables, or beans, creating a tantalizing burst of creamy, cheesy goodness.
Stuffed Peppers Filling: Transform stuffed peppers into a cheesy sensation by combining queso with ingredients like rice, ground meat, and spices, creating a flavorful filling that oozes with cheesy goodness when baked.
Veggie/Apple Dip: Combine apples, veggies, and a creamy base for a delightful snack or appetizer. The dip pairs well with fresh slices of apples or crunchy vegetables.
Costco Queso Nutritional Information
One serving of either queso is 2 Tbsp or just about 1 ounce. The Queso Mama White Queso with Green Chiles has 70 calories per serving, from 6 grams of fat, 1 gram of carbohydrates, and 4 grams of protein.
The Fiesta Queso has 80 calories per serving, including 6 grams of fat, 1 gram of carbohydrates, and 4 grams of protein. 
The Fiesta Queso has 80 calories compared to the White Queso at 70 calories, even though they have the exact same macronutrient count.
Depending on your diet, this may or may not be considered a healthy food you can eat regularly. For most people, it's probably not recommended to take on the extra fat from food like this, but those on a low-carb/keto diet will consider the queso to be perfectly acceptable and an excellent choice to help them achieve their goals.
I also want to share some user reviews that we have received before we implemented our new review system. 
Margie: The best I love this I'm hooked on it! 
Amy: This is amazing and has been out of stock at my local Costco for weeks. Please help us to get it back on the shelves.
Kris: Can't find the white queso in California Costco!!! Please please put white queso in modest ca or gilroy ca!!!
Lesli: 5 stars for sure but I have not been able to find at ANY nearby Costco for over a month now…Costco…what's up??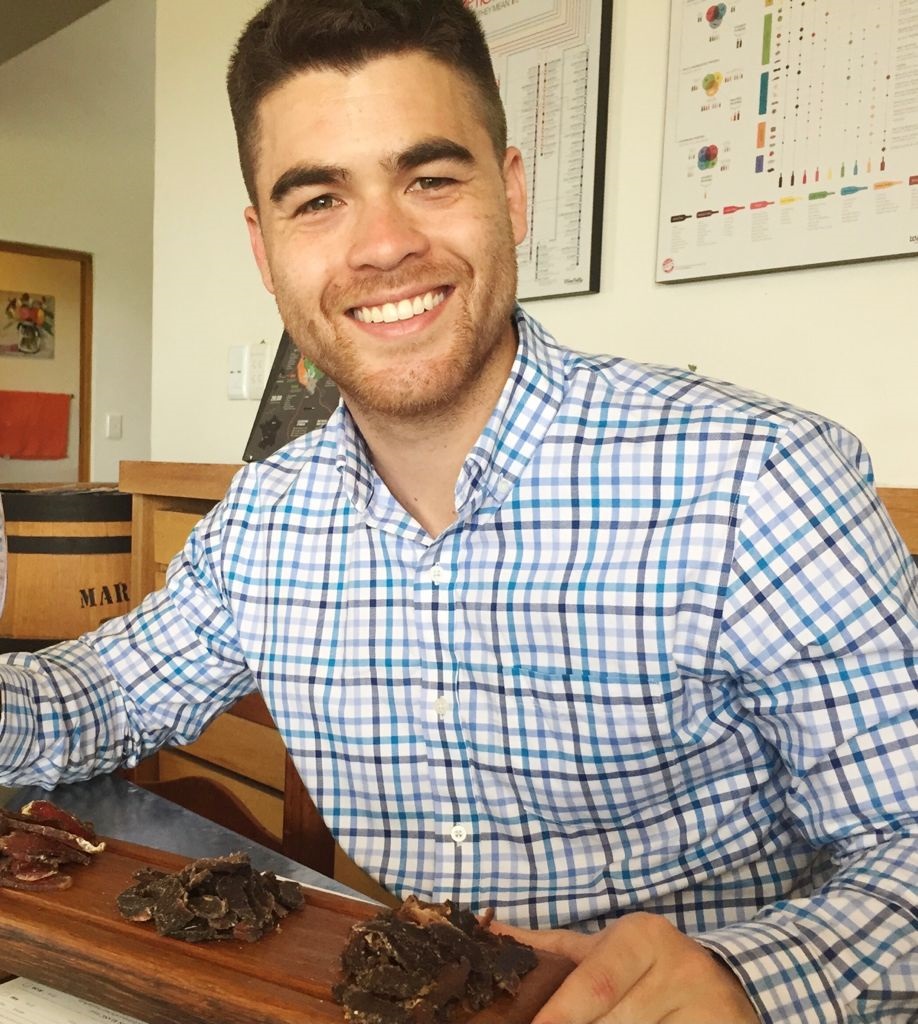 Greg Larkin is the founder and managing editor of Costco Food Database, the premiere site for honest takes on all things Costco food. A self-proclaimed Costco super-fan since childhood, Greg turned his obsession in a mission to properly rate and review all of Costco's delicious buys. When he's not busy navigating Costco aisles, you can find Greg smoking Kirkland Signature meats, meal prepping, or perfecting his homemade jerky recipes.