Costco Pumpkin Cheesecake - Price + Calories
Kirkland Signature Pumpkin Cheesecake at Costco
Costco's enormous Pumpkin Cheesecake weighs nearly 5 pounds (4.88 pounds) and is pre-marked for 16 medium sized slices. 
The cheesecake has a graham cracker crust and a pumpkin-flavored filling, all topped with a sour cream pumpkin spice layer of frosting. Delicious!
Have You Tried Costco Pumpkin cheesecake?
Let the rest of the Costco Food Database community know what you thought of this product. Results and reviews are at the bottom of this page.
Please allow 24 hours for review moderation and approval.
The Pumpkin Cheesecakes Are Seasonal
The pumpkin cheesecake is a seasonal item at Costco, and it usually makes its first appearance of the year sometime before Halloween. 
I spotted the Costco pumpkin cheesecakes this year during the last week of October, which should give us a month or two of pumpkin cheesecake goodness. 
If these pumpkin cheesecakes are out of season, try the Kirkland Signature original cheesecake some frozen mini cheesecakes! 
How Much Are Costco Pumpkin Cheesecakes?
The Pumpkin Cheesecake goes for $17.99 and is quite the deal for this massive and delicious pumpkin cheesecake. 
Each of the 16 pre-marked slices breaks down to $1.12 each, which is an absolutely fantastic deal. Hard to beat a serving of cheesecake for just over $1.
Costco Vs. The Competition
Compared to other retailers, the Costco pumpkin cheesecake is an utter steal. Target sells their 32-ounce original cheesecake for $15.99. This is nearly the same price as the Costco cheesecake but half the size. 
My local grocery store Tom Thumb sells their 40-ounce cheesecake for $17.99. 
The cheesecake factory sells their original cheesecake in their stores for a whopping $54.
Pumpkin Cheesecake Taste Test
I've eaten a few Costco pumpkin cheesecake slices so far, and I have to say that I'm a big fan. I like cheesecakes in general, and Costco doesn't disappoint here with the pumpkin flavor.
The icing had a pleasant pumpkin spice flavor but was extremely sugary. The icing is best eaten when combined with a whole portion of pumpkin cheesecake to neutralize some of the sweetness. 
I had a few bites of the icing with an undersized portion of pumpkin filling, and it was just way too sweet to eat.
The pumpkin filling was excellent and had just the perfect amount of pumpkin taste. The filling's texture was unique as it was somewhat of a blend between a cheesecake and a pumpkin pie.
I really appreciated that the pumpkin filling wasn't overly sweet, but I do have to say it was a little rich for my taste.
The graham cracker crust was fantastic. It remained quite firm and did a great job holding the cheesecake together.
I didn't really care for the round cream decoration pieces on the Costco pumpkin cheesecake. They were sweet and didn't add much to the cheesecake. I could have done without them, and I knocked them off with my fork before each serving.
Overall, Costco did a great job with its pumpkin cheesecake. It's a perfect dessert for the fall season and will be a popular item at any party or gathering.
Costco Pumpkin Cheesecake Calories & Nutrition
I can understand why they won't, but Costco needs to make it easier to find their baked goods' nutritional information. 
I wasn't able to find the exact calorie count for the Costco pumpkin cheesecake, but I will give you the nutritional information for the plain cheesecake. The main differences between the Costco pumpkin cheesecake and the Costco plain cheesecake are the added pumpkin into the filling and the pumpkin spice in the frosting.
Costco Cheesecake Calories
One pre-marked 1/16th slice (4.5 ounces) of plain Costco cheesecake will have 420 calories with 29 grams of fat, 34 grams of carbohydrates (27 grams of added sugar), and 6 grams of protein. 

This is a standard nutritional label for cheesecake, but it is terribly unhealthy. Obviously, this is a dessert and should be eaten in moderation.
How Many People Does The Costco Cheesecake Serve?
The Costco pumpkin cheese is pre-marked for 16 medium sized slices. At a thanksgiving dinner or any holiday event, these pumpkin cheesecakes can serve at least 16 people, if not more. 
The cheesecake serves just one person in my household, and that's me. Yes, I will eat the entire cheesecake over the course of a week and feel utterly disgusted about it.
Can You Freeze Costco's Pumpkin Cheesecake?
The Costco pumpkin cheesecakes can be frozen, and they do quite well in the freezer. Here are my freezing directions that keep the pumpkin cheesecake as fresh as possible.
Cut the Costco pumpkin cheesecake into individual slices.

Freeze the cheesecake slices for an hour or two until they harden up.

Pull them out of the freezer, wrap them in plastic wrap and then place them into a large Ziploc bag.

Squeeze out as much air as possible and put it back into the freezer.
To defrost, leave them overnight in the refrigerator. They should be fully defrosted the next day.
Pro Tip: Slice and freeze the pumpkin cheesecake as soon as you get home from Costco. This will sacrifice a little taste but will help with portion control and binge eating.
Costco Food Database User Reviews
Have you tried this item? Let the rest of the Costco Food Database community know what you think. Leave a rating and review for this product.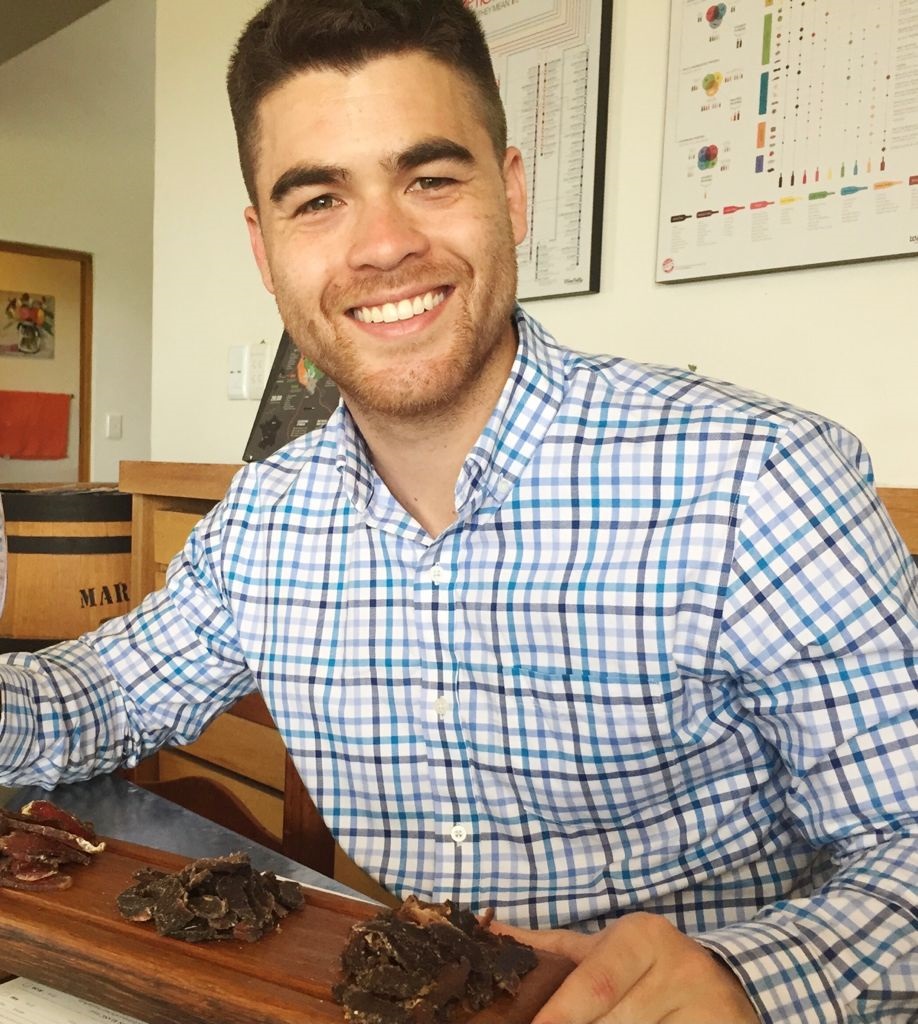 Greg Larkin is the founder and managing editor of Costco Food Database, the premiere site for honest takes on all things Costco food. A self-proclaimed Costco super-fan since childhood, Greg turned his obsession in a mission to properly rate and review all of Costco's delicious buys. When he's not busy navigating Costco aisles, you can find Greg smoking Kirkland Signature meats, meal prepping, or perfecting his homemade jerky recipes.