Costco Sushi Party Platter Rolls - 2023 Options and Review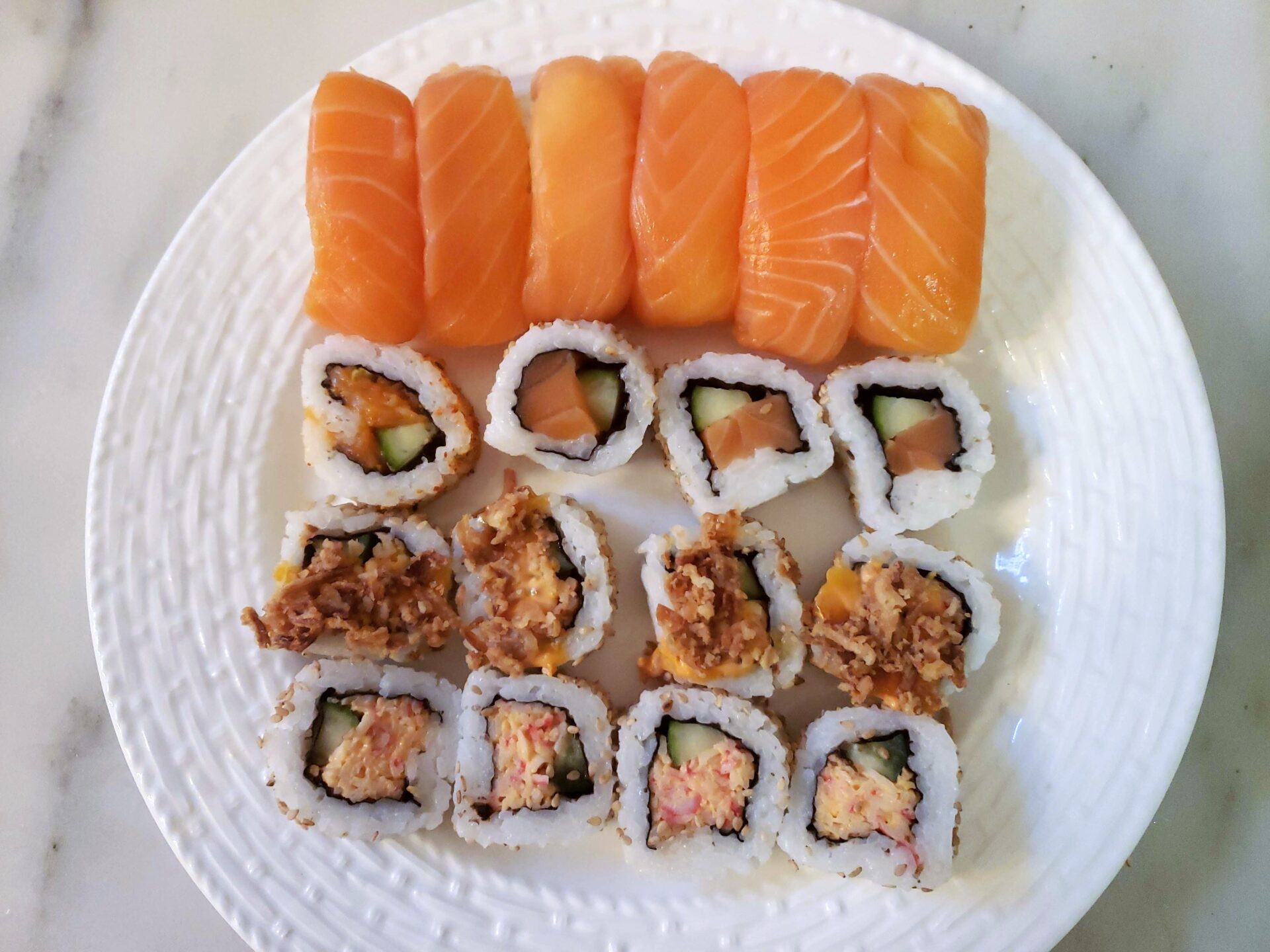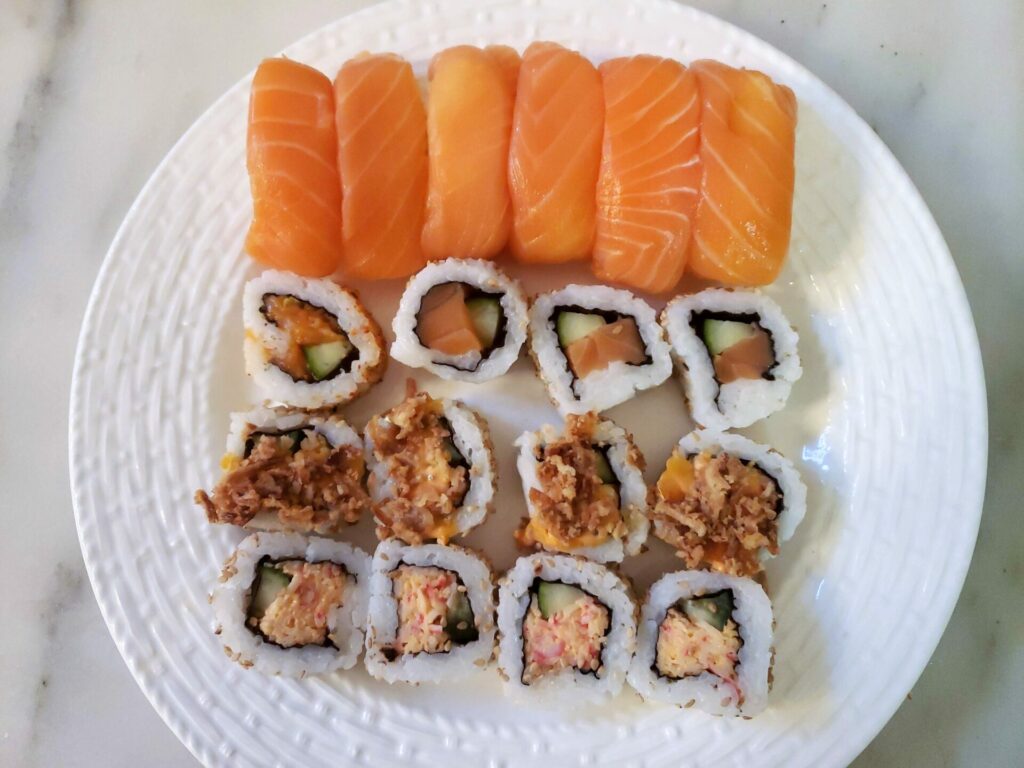 Fresh Sushi Party Platters at Costco
Depending on location and season, your Costco may carry "freshly" made Sushi rolls and nigiri. The Sushi party platter trays are only available at certain Costco warehouses, and only 1 of the 4 Costcos in my area carried the sushi platters. 
The sushi rolls from Costco do change every year, and for 2023 my Costco has 3 options; California Deluxe, California Crunch Deluxe, and Salmon Combo Deluxe.
Have You Tried Costco Sushi Party Platter Trays?
Let the rest of the Costco Food Database community know what you thought of this product. Results and reviews are at the bottom of this page.
Please allow 24 hours for review moderation and approval.
Costco Sushi Roll Platters 2023 Options
California Deluxe Sushi - $9.49
Costco sells 15 ounces of SnowFox California Deluxe Sushi for $9.49. Each package contains 20 imitation crab and cucumber sushi roll pieces.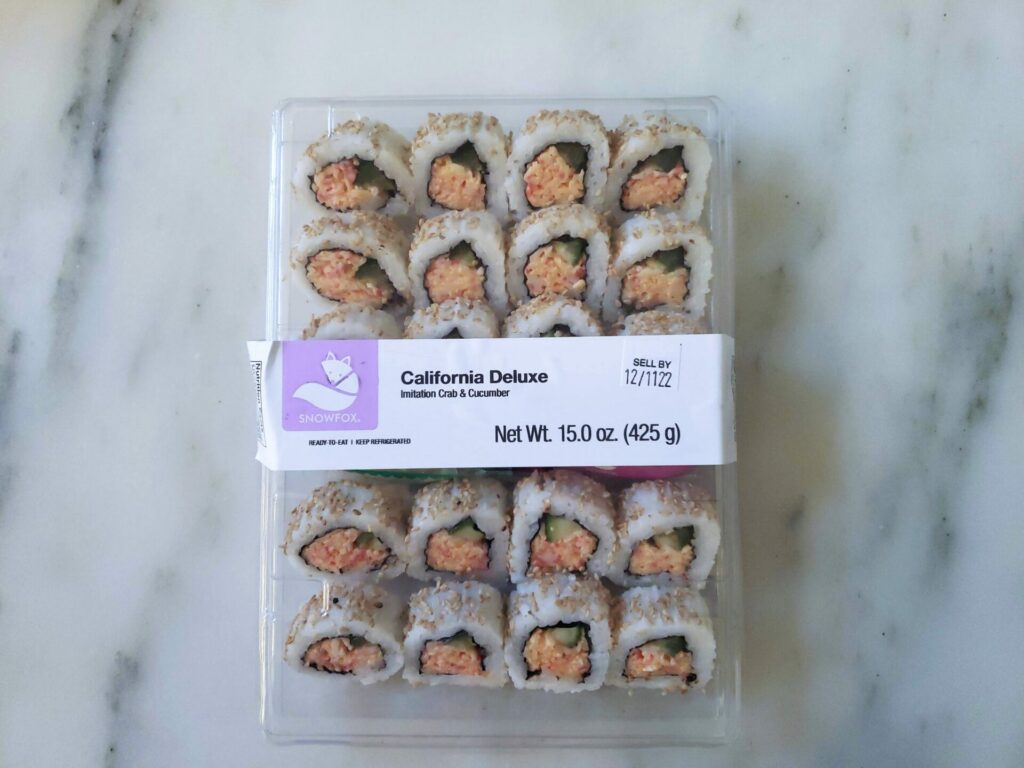 This roll is similar to a California roll, one of the more common and basic sushi roll options. It is funny that SnowFox calls this "California Deluxe," considering that it is missing the best ingredient of the California roll, the avocado.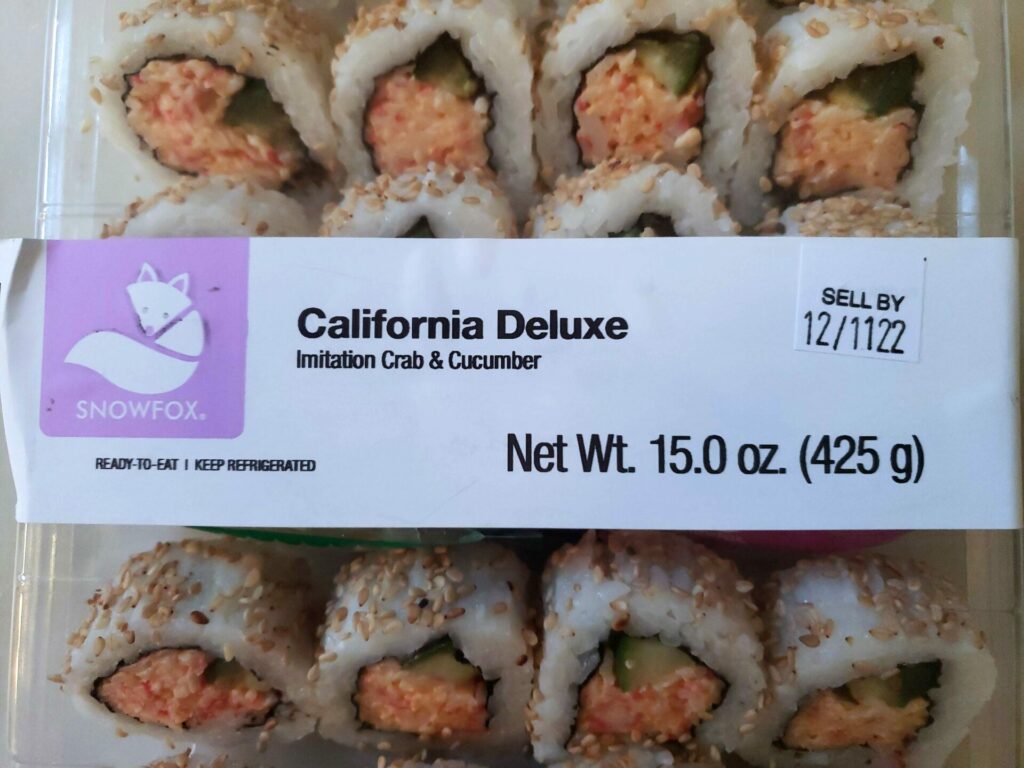 For taste, the California Deluxe sushi from Costco is a very mediocre sushi roll. It will not compare to any actual sushi restaurant (as it shouldn't) and will be much closer in quality to your typical grocery store sushi. 
The rice was subpar, and the flavors of the imitation crab were bland and dull. All three Costco sushi platters do come with soy sauce, wasabi paste, and ginger; all of which are needed to flavor the rolls.
The $9.49 price at Costco is reasonable for the 20 piece tray of a very basic sushi roll. You aren't going to find a better price for a 20 piece sushi party platter, but I wouldn't pay much more considering the quality of the Costco sushi roll.
The California Crunch Deluxe Sushi - $10.49
The California Crunch Deluxe sushi party platter is the upgrade or the "deluxe" version of the California Deluxe. The roll contains the same cucumber and imitation crab ingredients but is topped with crispy fried onion, spicy mayonnaise, and teriyaki sauce.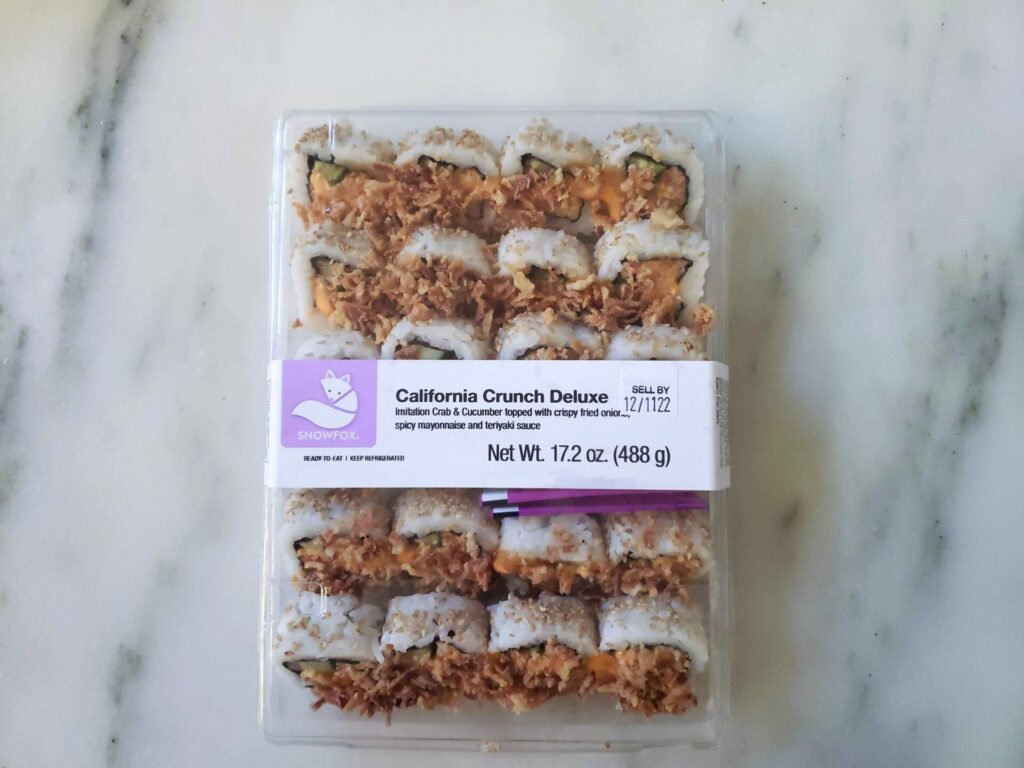 This Costco sushi roll is still rather basic, but the crispy onion and sauce are solid additions. The extra toppings provide some much needed flavor and texture. 
The crispy onions that do come on the sushi roll are a little soggy from sitting too long, but SnowFox does provide an additional bag of fried onions that are extra crispy. That was generous of them and does help make the Sushi much more enjoyable.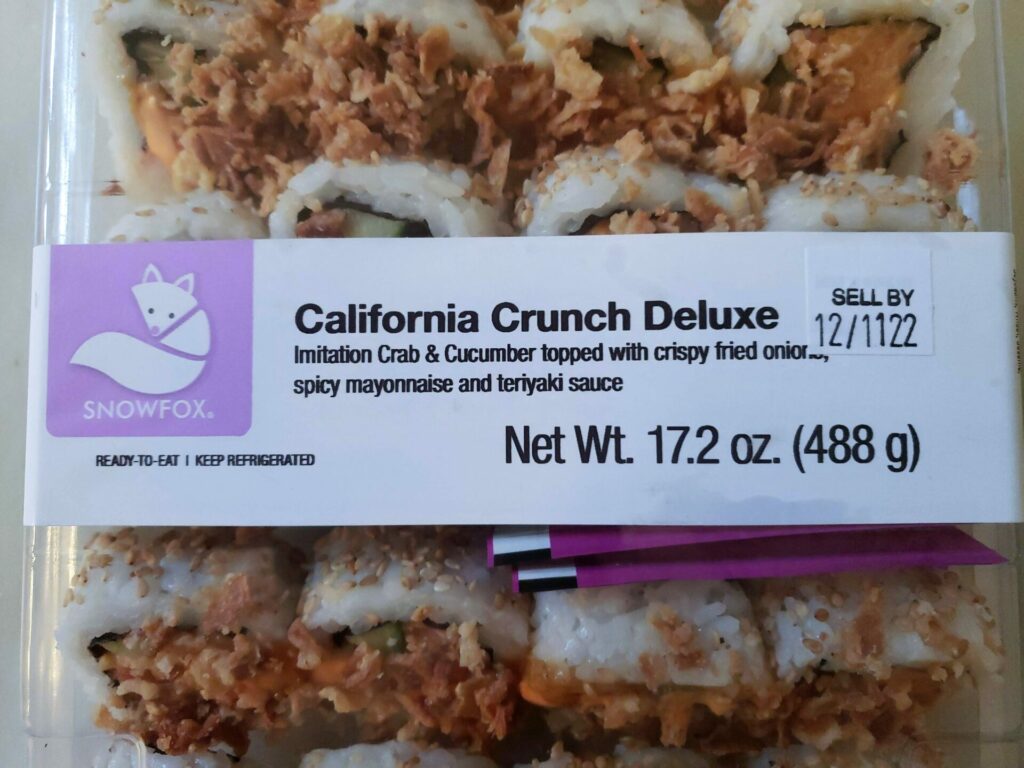 Costco sells the 20 piece California Crunch Deluxe Sushi platter tray for $10.49. It's one dollar more than the California Basic, but this Sushi was more flavorful, and I consider it to be an extra $1 well spent. 
Salmon Combo Deluxe - $14.89
The Costco Salmon Sashimi and Sushi Roll Combo party platter sells for $14.89. This Sushi comes with 6 Salmon Nigiri and 12 Salmon cucumber roll pieces. 
It's nice that this tray of Sushi from Costco comes with raw fish.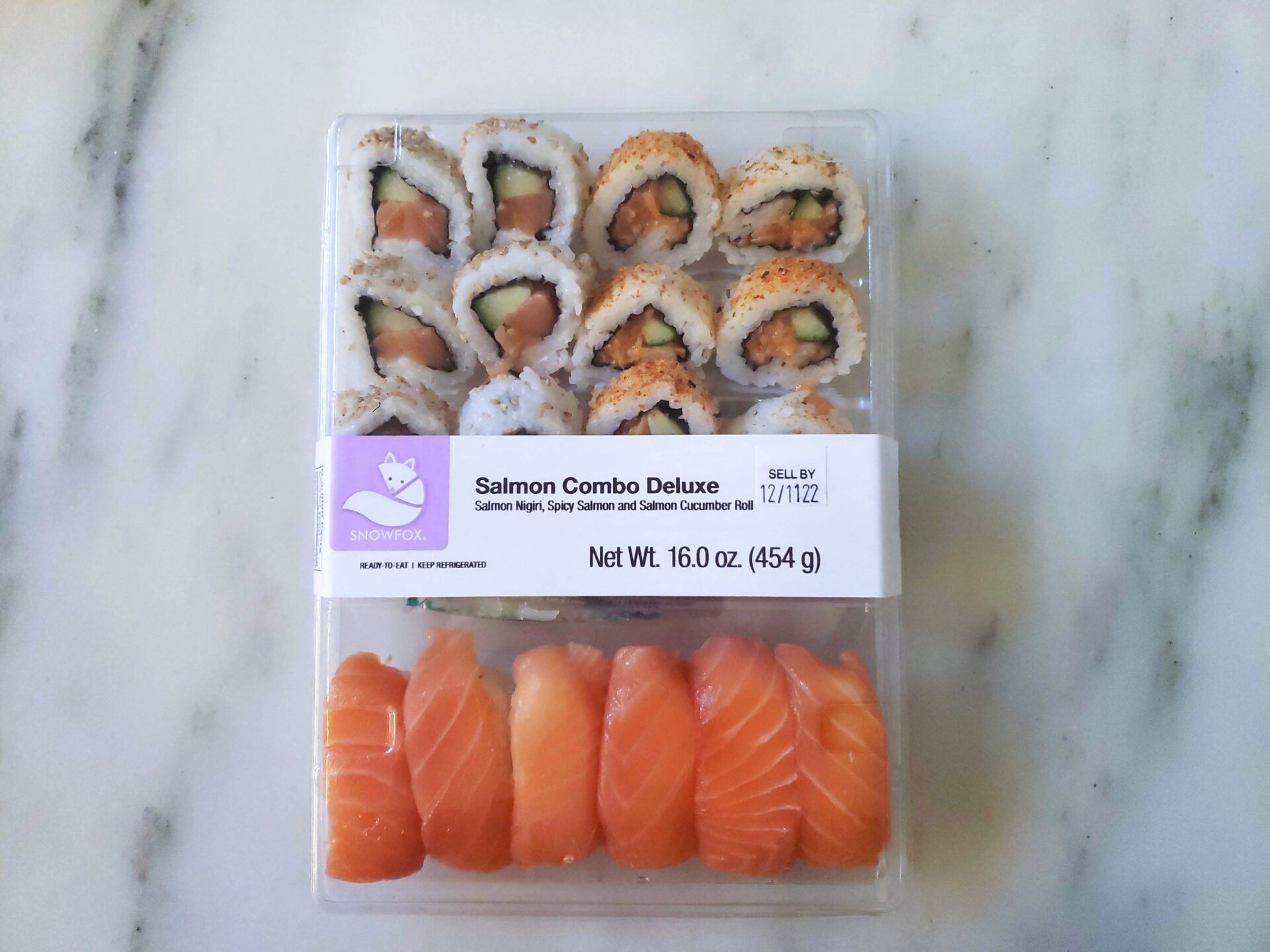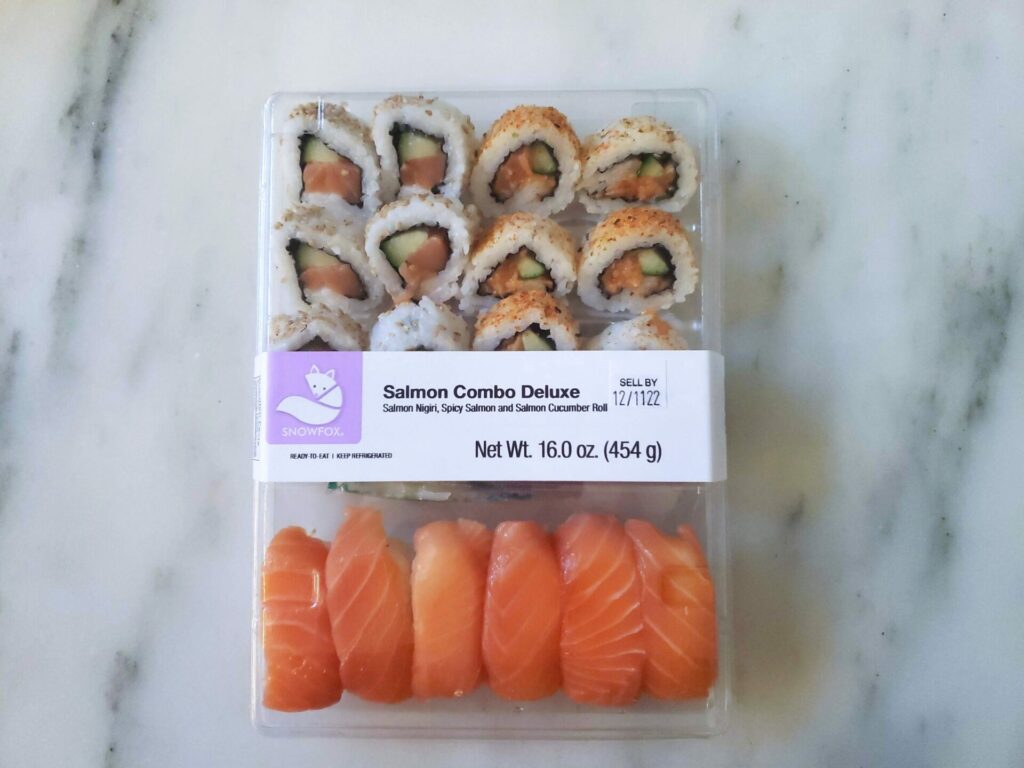 The salmon nigiri slices are cut rather thin, but not to the point where I felt cheated. 
The rice was the big letdown with the nigiri; it was dry, inedible, and atrocious. I didn't mind throwing it away and just eating the salmon.
The salmon cucumber rolls were simple, and they were what they were. Some of the salmon pieces were nice slices of salmon, while others were mangled salmon chunks. 
The rice was typical for any premade sushi and didn't wow in any way.
The salmon combo sushi platter sells for $14.89, and I consider it overpriced. I did like that they included real fish instead of imitation crab, but it was a disappointing meal.
Expectations must always be tempered with any non-freshly made sushi roll, but there is nothing special about these run-of-the-mill Costco sushi platters.
They weren't very good, and I wouldn't have been surprised if you told me these rolls came from Safeway or even a gas station.
Alternative Option - Costco Tuna Poke
If the Costco sushi platters options aren't whetting the appetite, a higher quality option would be Costco's ahi tuna poke. The ahi wasabi poke is a little more pricey than the Costco sushi trays but is much more flavorful and satisfying. 
This poke is found in Costco's prepared meal section and costs $21.99 a pound, with each package containing about ¾ a pound of fresh tuna poke. This is an excellent option for some homemade tuna poke bowls.
Alternative Option #2 - DIY Costco Salmon Sushi
Another option that easily surpasses Costco's sushi party platter trays that I recommend is making your own Sushi/Sashimi using Costco's fresh Atlantic Salmon. 
There are certain risks involved when using salmon, so proceed at your own discretion.
You should take certain procedures to ensure your Costco salmon is as fresh and clean as possible to minimize risk. I have made my own salmon sashimi, and even salmon poke bowls plenty of times using Costco's fresh Atlantic salmon with no issues.
Again, proceed at your own risk, and to be truly safe, go with the Costco premade sushi rolls.
Costco Food Database User Reviews
Have you tried this item? Let the rest of the Costco Food Database community know what you think. Leave a rating and review for this product.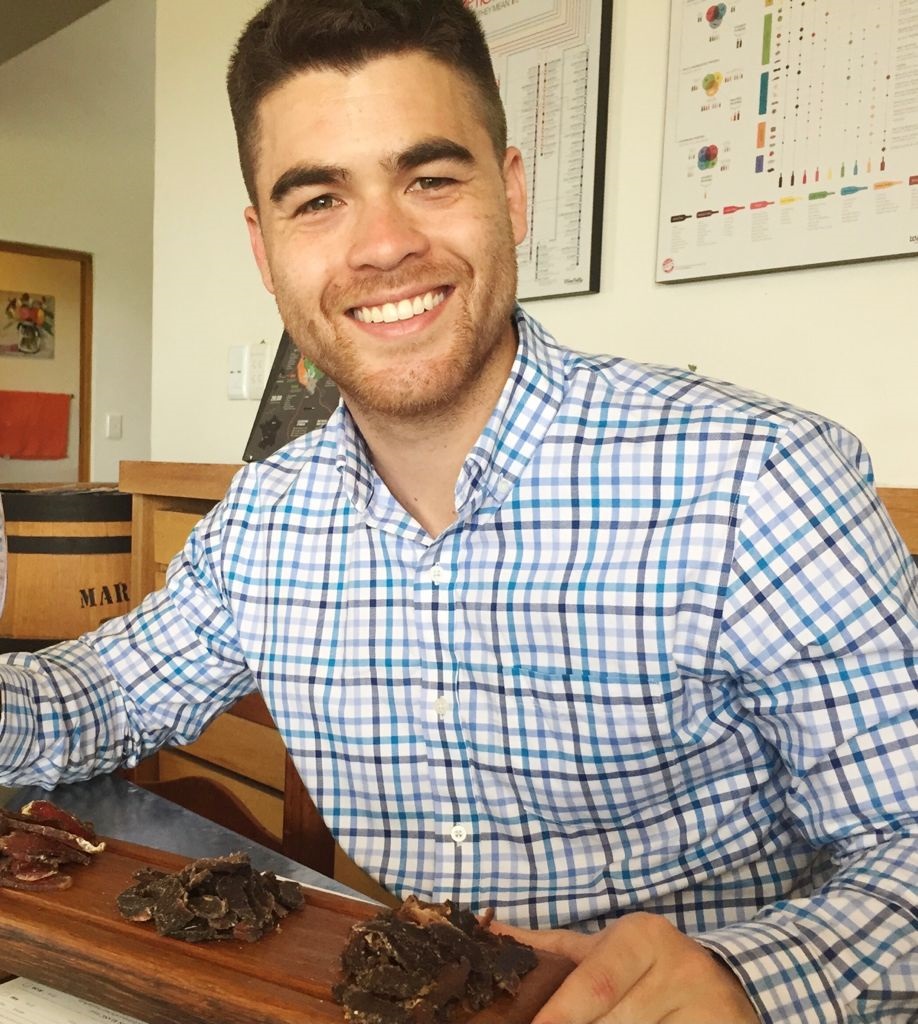 Greg Larkin is the founder and managing editor of Costco Food Database, the premiere site for honest takes on all things Costco food. A self-proclaimed Costco super-fan since childhood, Greg turned his obsession in a mission to properly rate and review all of Costco's delicious buys. When he's not busy navigating Costco aisles, you can find Greg smoking Kirkland Signature meats, meal prepping, or perfecting his homemade jerky recipes.