Costco BodyArmor Lyte (Great Flavors & Hydration Boost)
Costco sells a 20 pack of 16 ounce BodyArmor Lyte sports drinks for $18.99. Both BodyArmor and BodyArmor Lyte can be found in the beverage area of the warehouse, often near other sports drinks or the sparkling water.
Have You Tried Costco's Body Armor?
Let the rest of the Costco Food Database community know what you thought of this product. Results and reviews are at the bottom of this page.
Please allow 24 hours for review moderation and approval.
BodyArmor flavors at Costco
The 20 pack of Costco's BodyArmor Lyte contains 3 flavors – Peach Mango, Strawberry Lemonade, and Blueberry Pomegranate.

The 20-pack of original BodyArmor at Costco comes with Strawberry Banana, Orange Mango, and Fruit Punch. 
The two versions of BodyArmor at Costco have wildly different flavors, but most people aren't picking between the two based on flavors, but based on the calories.
This is tough because there are other flavors offered, but your decision comes down to choosing a "lyte" drink or the regular version.
What are BodyArmor Drinks
BodyArmor is a sports hydration drink very similar to that or Gatorade or Powerade. BodyArmor officially describes the drink as a premium sports drink that provides superior hydration.
The drink is made with coconut water and is packed with electrolytes and vitamins while being low in sodium and high in potassium. The drink is meant to rehydrate and to keep you performing at your best.
BodyArmor Lyte is the low-calorie version of the drink with all the same great features except for the calories and sugar. 
One of the top shareholders of the company is the legend himself, Kobe Bryant, RIP.
BodyArmor vs BodyArmor Lyte
The main difference between BodyArmor and BodyArmor Lyte is going to be the ingredients and the calories. 
BodyArmor Lyte isn't calorie free, but instead is a low calorie drink with only 20 calories and 2 grams of sugar.
Costco Cost Comparison - BodyArmor Lyte Sports Drink
How much does BodyArmor cost at Costco?
Costco sells both BodyArmor and BodyArmor lyte for a retail price of $18.99. When on sale at Costco, the price of BodyArmor Lyte drops down to $14.99. This is a $4 or 20% discount. 
Each BodyArmor sports drink at Costco costs $0.94 at retail and only $0.75 when the item is on sale. This is a phenomenal price for BodyArmor Lyte drinks!
BodyArmor - Costco vs Sam's Club
Sam's Club sells 20 bottles of 16 ounce BodyArmor Lyte for $18.98. This one penny than cheaper than Costco's price. 
When on sale, the BodyArmor Lyte goes for $15.98 which is actually $0.99 more than Costco's sale price. 

Costco does come out ahead in price, but Sam's Club does offer different flavors. Their 20 pack includes blueberry pomegranate, Kiwi Strawberry, Peach Mango, and Tropical Coconut.
Sam's Club's variety pack includes an additional flavor as well as Kiwi strawberry instead of Strawberry Lemonade.
If the flavor lineup is more suited to your taste, then maybe paying the $1 premium is worth it to you.
From my first sip of BodyArmor Lyte, it was obvious this was going to be a delicious drink. There is an immediate difference in flavor compared to other sports drinks. I would bet it's from the coconut water, but this drink felt fuller than other drinks.

It wasn't just a light water like liquid, but there was depth to the drink, that helps take each of the flavors to the next level.

The blueberry Pomegranate is perfect for berry lovers. I typically gravitate towards lemonade or berry flavored sports drinks and this one tasted great. 
The drink as a whole has a moderately sweet taste and a strong berry flavor presence.
The Strawberry Lemonade flavor was also delicious. The drink is packed with a strawberry and just a hint of sour lemon. 
This flavor tastes much closer to an actual juice than it does to a lyte sports drink.
This flavor is absolutely dominated by the Peach. I can tell there is another flavor in there, but you can call this just a peach drink and I wouldn't have complained. 
Like the other flavors this drink is good enough to be a juice and is similar to a peach tea.
Electrolytes and Hydration
As far as hydration, BodyArmor does a great job. I always feel a little more refreshed and I get a little bit of an energy revival. Its not a pure hydration like Liquid IV, but BodyArmor will get the job done. 

Each BodyArmor Lyte drink contains 820 mg of electrolytes. For reference, 2 scoops (1 serving) of Amino Energy + Electrolytes only has 440mg of electrolytes. 
Costco BodyArmor Lyte Nutritional Information
How Many Calories in BodyArmor Lyte?
Each bottle of BodyArmor Lyte contains 20 calories with 0 grams of fat, 18 grams of carbs, and 0 grams of protein. 
Pretty standard for a low/no calorie sports drink, but you may be wondering why there are 18 grams of carbs but only 20 calories in this drink.
How are there 18 grams of carbs but only 20 calories?
A significant portion of the 18 grams of carbs come from a sweetener called erythritol. Erythritol is actually a sugar alcohol and while it is a carb, it doesn't add as many calories to the drink as typical carbs do.
The sweetener gets processed through the body within 24 hours and doesn't have time to metabolize or turn into energy in your body. Erythritol is popular in keto foods and can be found in a variety of keto options at Costco, including the keto granola.
Carbohydrates are generally counted as 4 calories, but Erythritol is only counted as 0.24 calories per carb. This explains the 18 gram carbohydrate count and only 20 total calories in this sports drink.
I guess those carbs are there to help you hydrate.
I didn't know much about BodyArmor before I purchased the 20 pack from Costco, but I am so glad that I did. The drink is going to hydrate you just as a Gatorade or Powerade would, but the flavors are much better.
All three flavors could be sold on their own as low calorie juices and I wouldn't be surprised if many people out there just drink these because they taste good. I enjoyed this much more than I thought I would and I now prefer these over 0 calorie Powerade and Gatorade.
Costco Food Database User Reviews
Have you tried this item? Let the rest of the Costco Food Database community know what you think. Leave a rating and review for this product.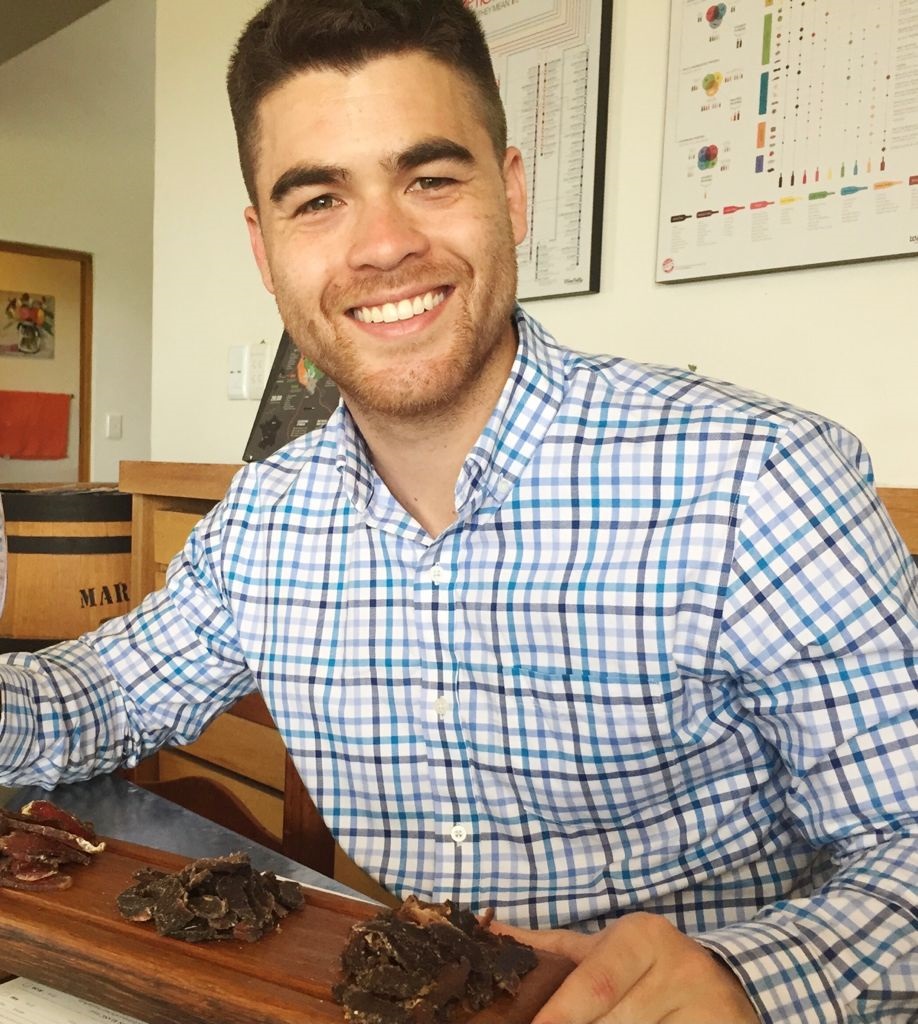 Greg Larkin is the founder and managing editor of Costco Food Database, the premiere site for honest takes on all things Costco food. A self-proclaimed Costco super-fan since childhood, Greg turned his obsession in a mission to properly rate and review all of Costco's delicious buys. When he's not busy navigating Costco aisles, you can find Greg smoking Kirkland Signature meats, meal prepping, or perfecting his homemade jerky recipes.