Costco Food Court Menu Prices (All Items) + Pro Tips ​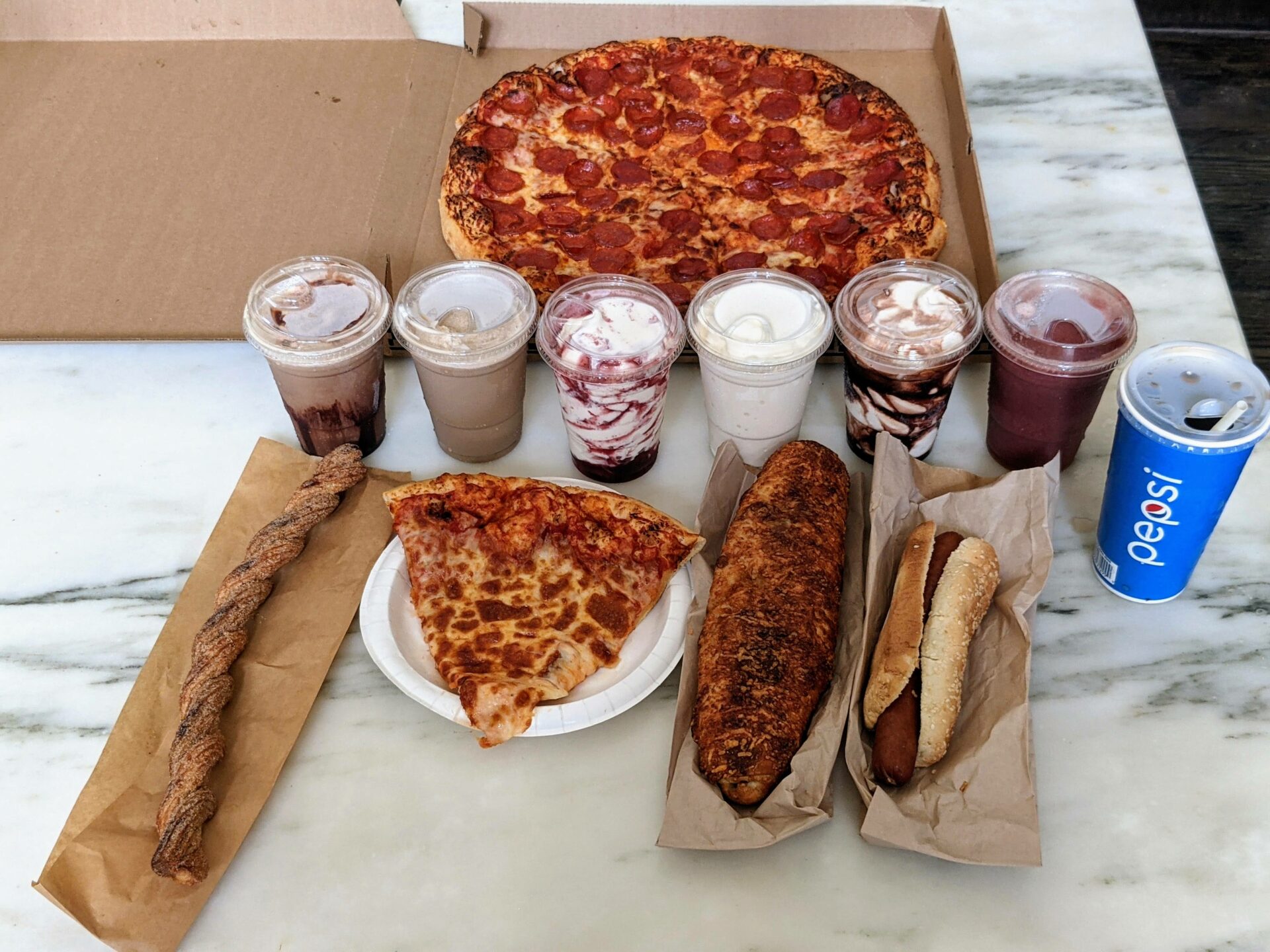 No trip to Costco is complete with a quick stop at the beloved Costco food court. The food court boasts delicious entrees, drinks, and desserts, has a cult following, and is a must-stop for many Costco members. 
In this guide, I will cover everything you need to know about Costco food court including:

How to Order
Costco Food Court Menu and Prices
Some History of Costco Food Court
Costco Food Court Hours of Operation
Membership Requirements
Pro Tips
Costco Food Court Menu Items and Prices - (DEC 2022)
The Costco food court has dramatically changed over the past few years. Many Costco Classics, such as the iconic hot dog and pizza, have remained, but the food court menu has also been significantly simplified. Here is the current Costco Food Court Menu as of Dec. 2022.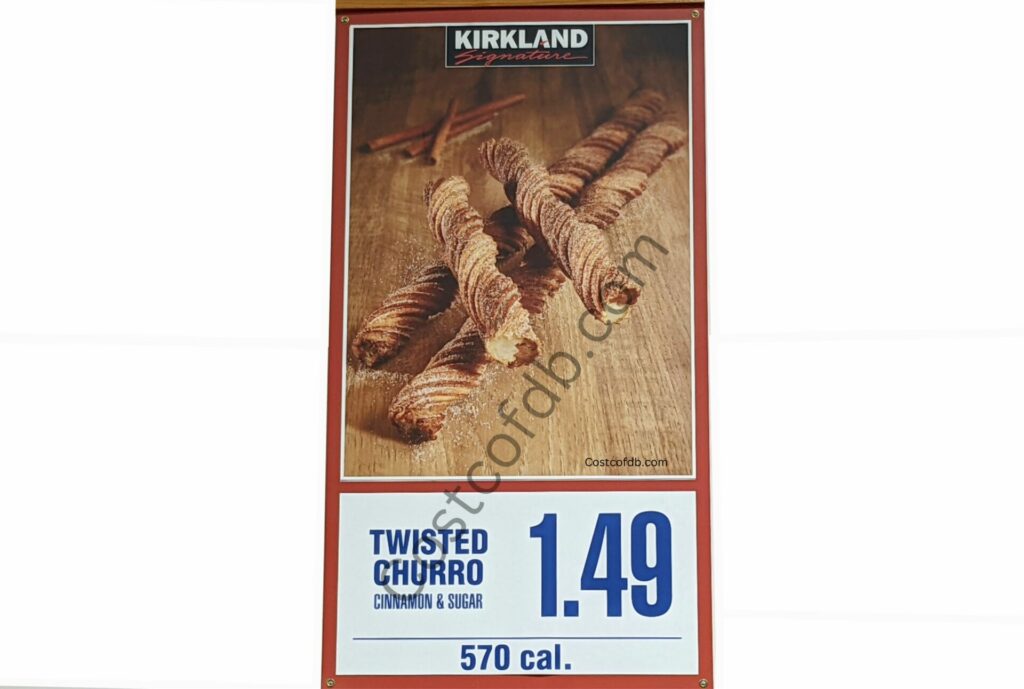 Surprisingly, after a covid hiatus, the Costco churros have made it back on the food court menu. The cinnamon and sugar twisted churros sell for $1.49 apiece.
A few changes have been made to the Costco churros, including upping the price from $1 to 1.49, increasing the size, and even making some ingredient changes.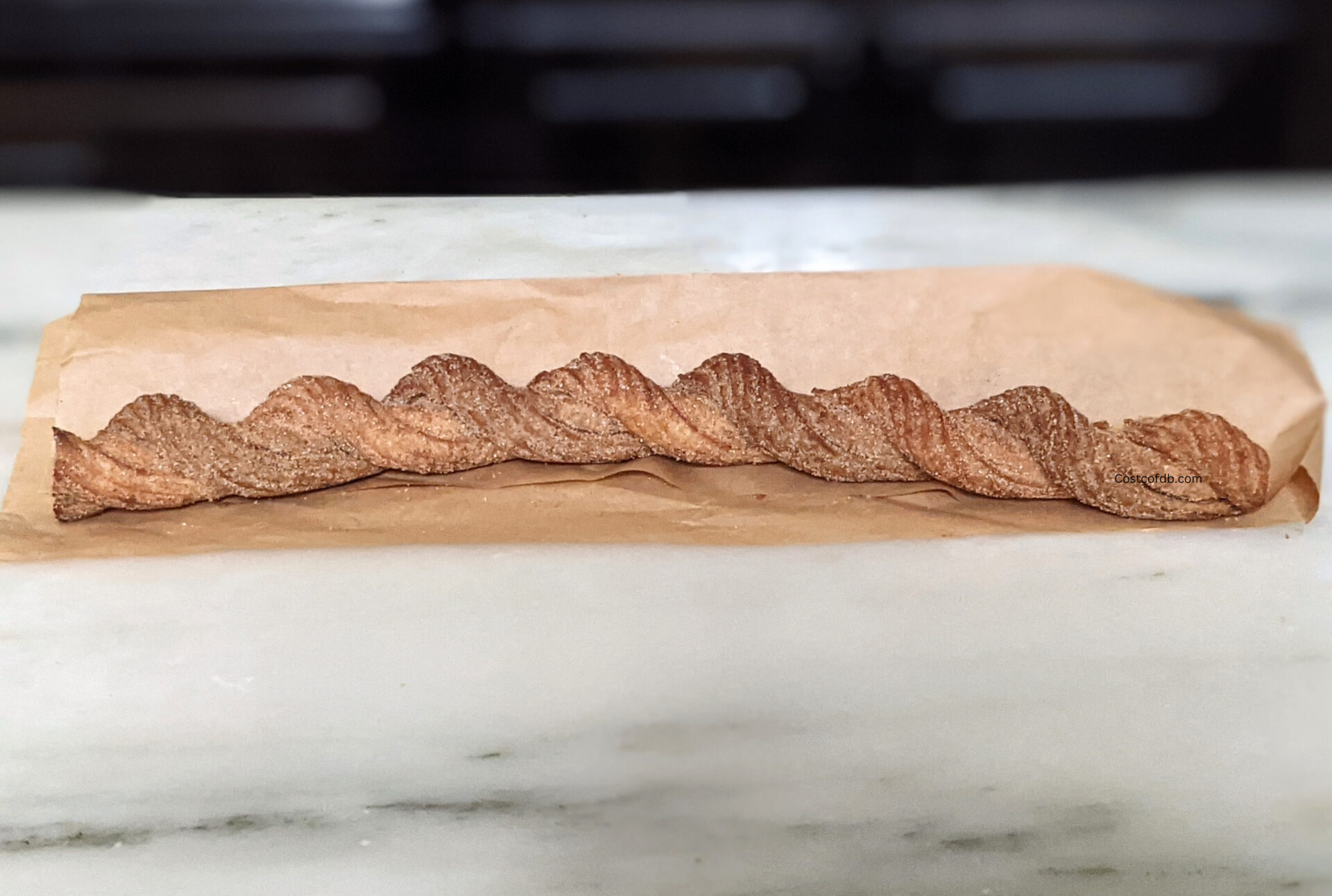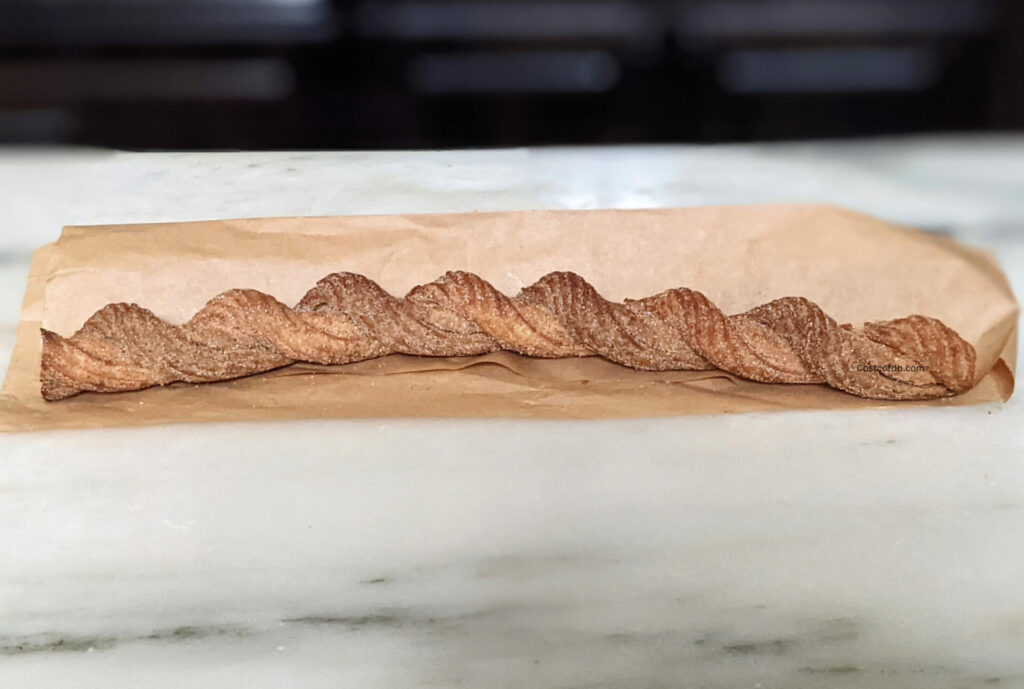 The most painful change of all may be the calorie increase from 490 to 570, due in part to the larger size.
Costco Hack: Dip the Churro in a cup of Costco Vanilla Ice Cream or even one of the Sundaes. Sweet, but delicious. 
Food Court Ice Cream Sundae and Ice Cream Cup - $1.99-$2.49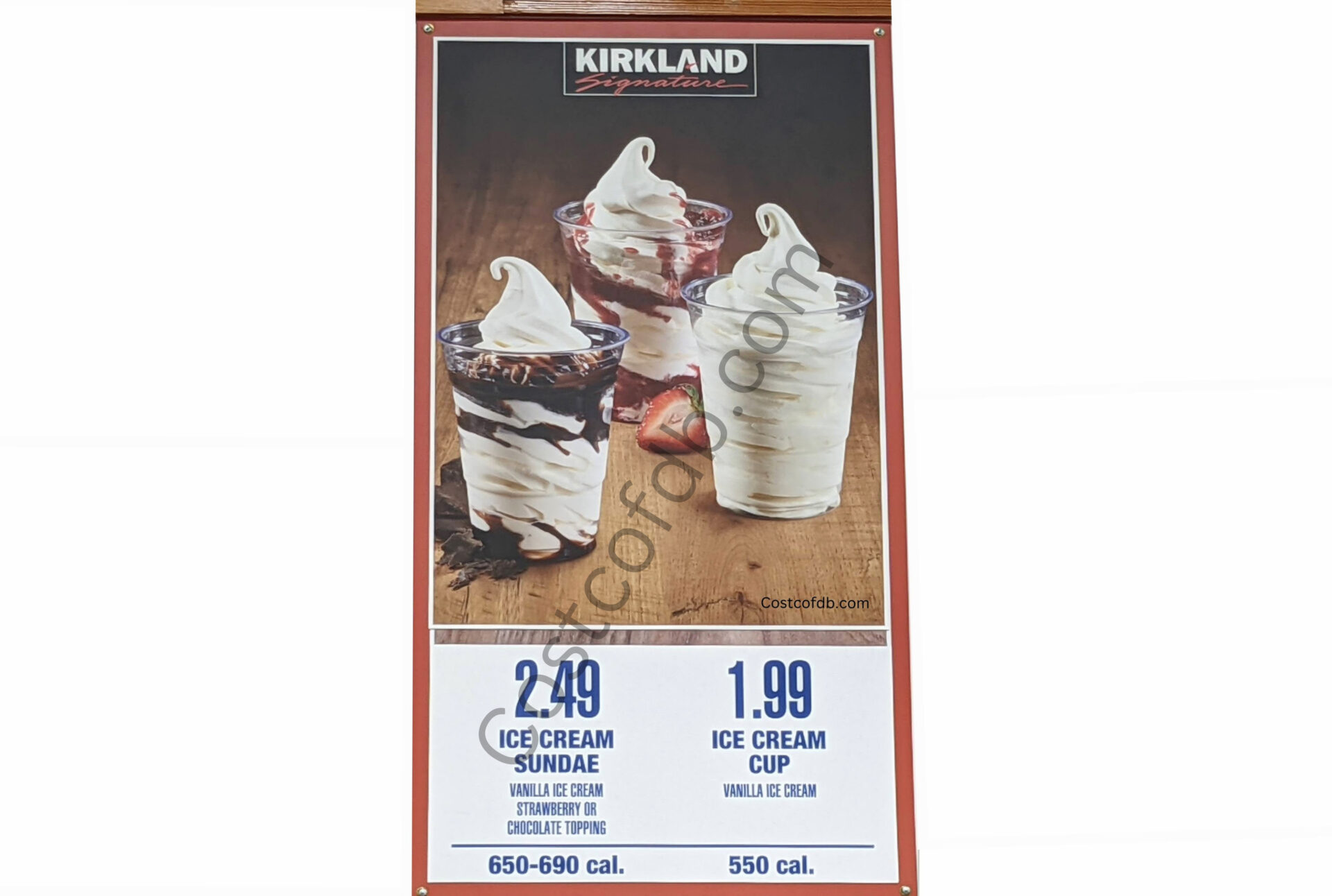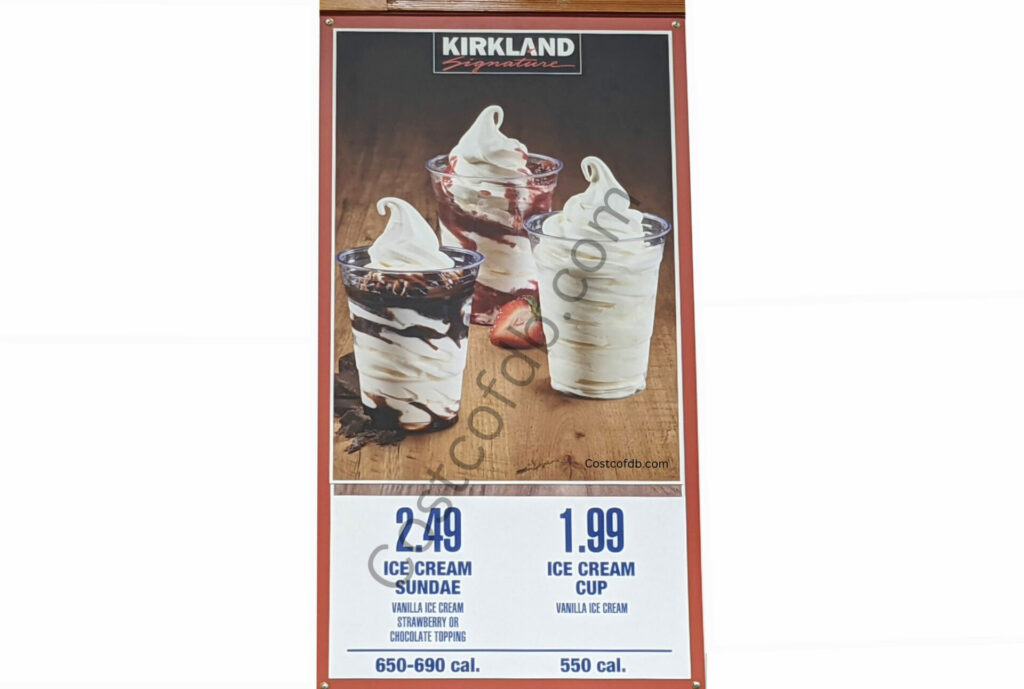 Next on the menu are Costco food court dessert options: a Vanilla Ice Cream Cup and Strawberry or Chocolate Sundaes.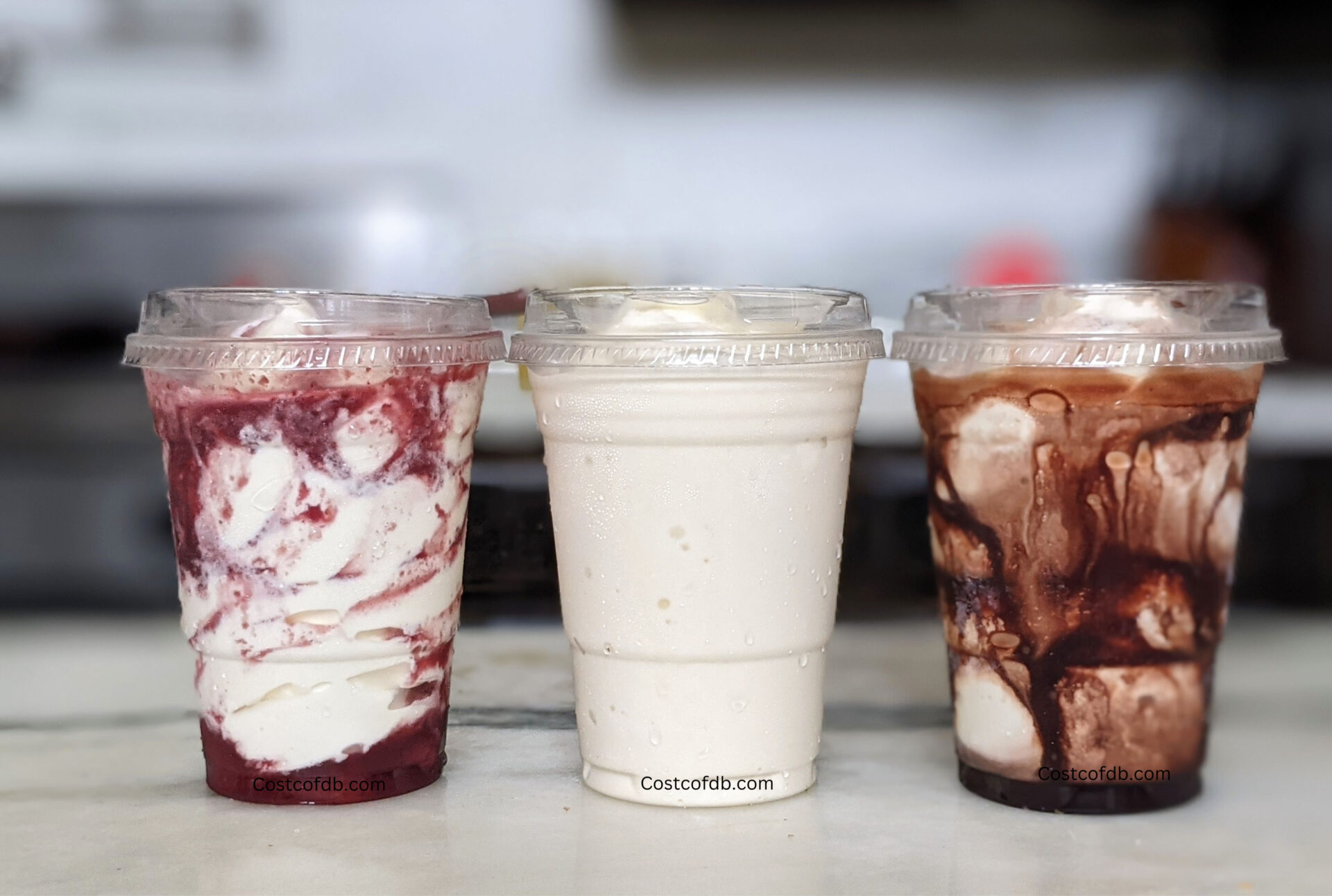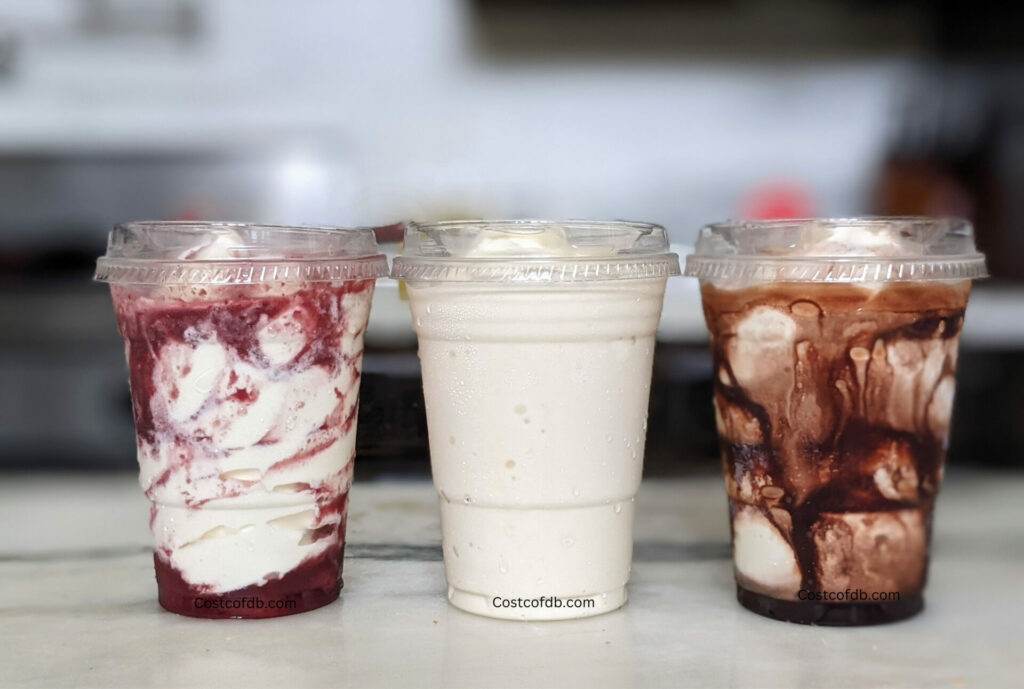 The Vanilla Ice Cream Cup ($1.99) stands tall at 16 ounces and contains soft-serve ice cream. The ice cream, while not super premium like Costco's Vanilla Ice Cream (found in the frozen food aisles), is creamy, flavorful, and a wonderful treat that offers unbeatable value.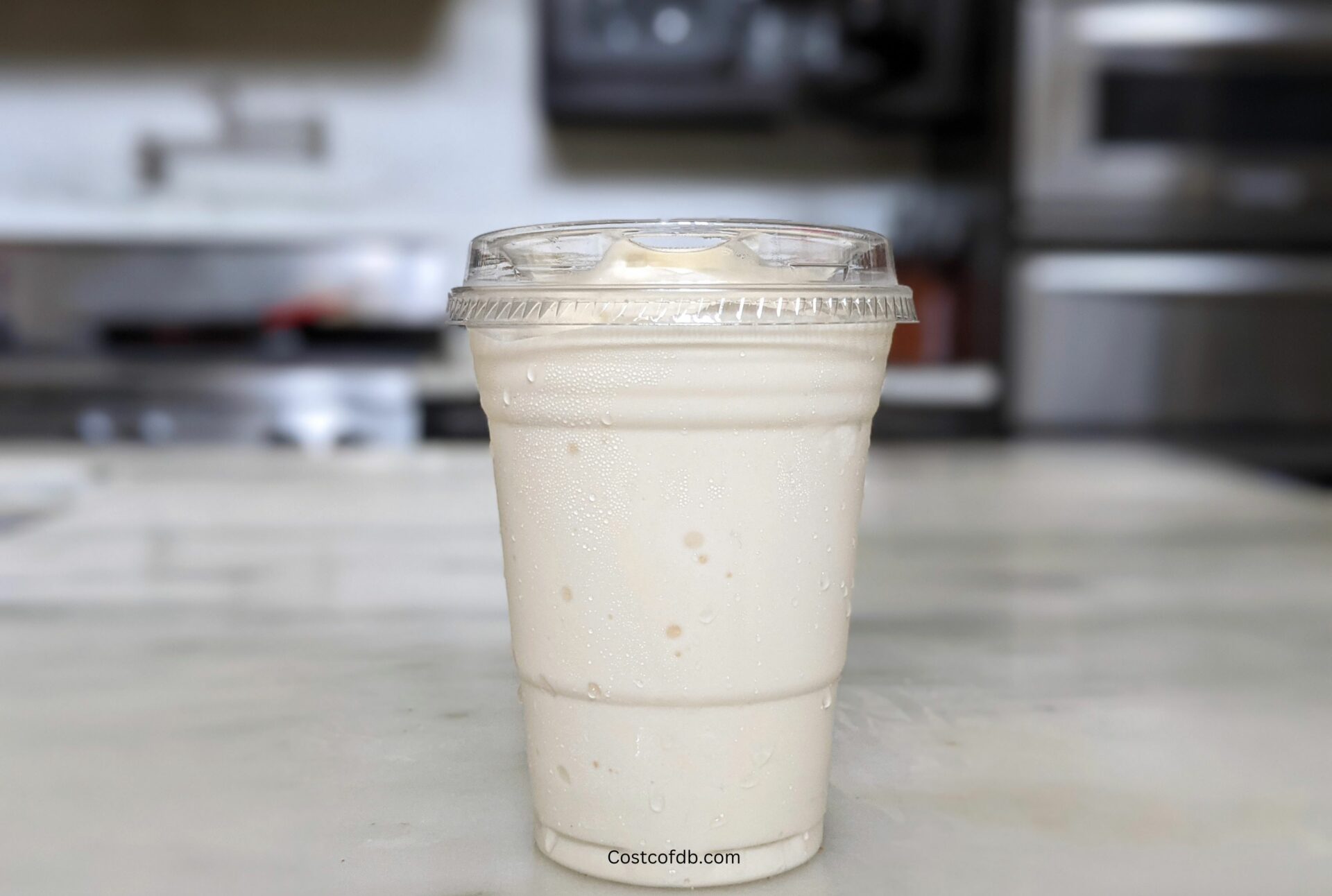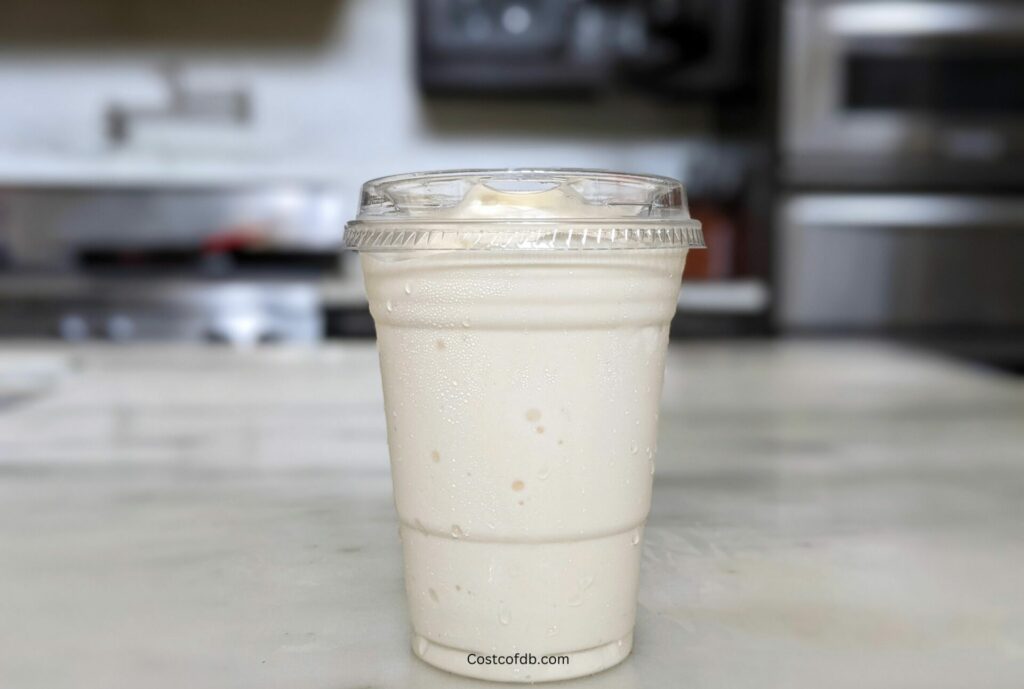 The large 16-ounce size makes this vanilla ice cream easy to split and is fantastic, even with no additional toppings.
Ice Cream Sundaes - Chocolate or Strawberry - $2.49
If you are looking for a little more oomph from the food court, Costco offers both a chocolate and strawberry sundae option. 
The dessert is made with the food court's soft serve Vanilla Ice Cream that is surrounded all around by strawberry or chocolate sauce.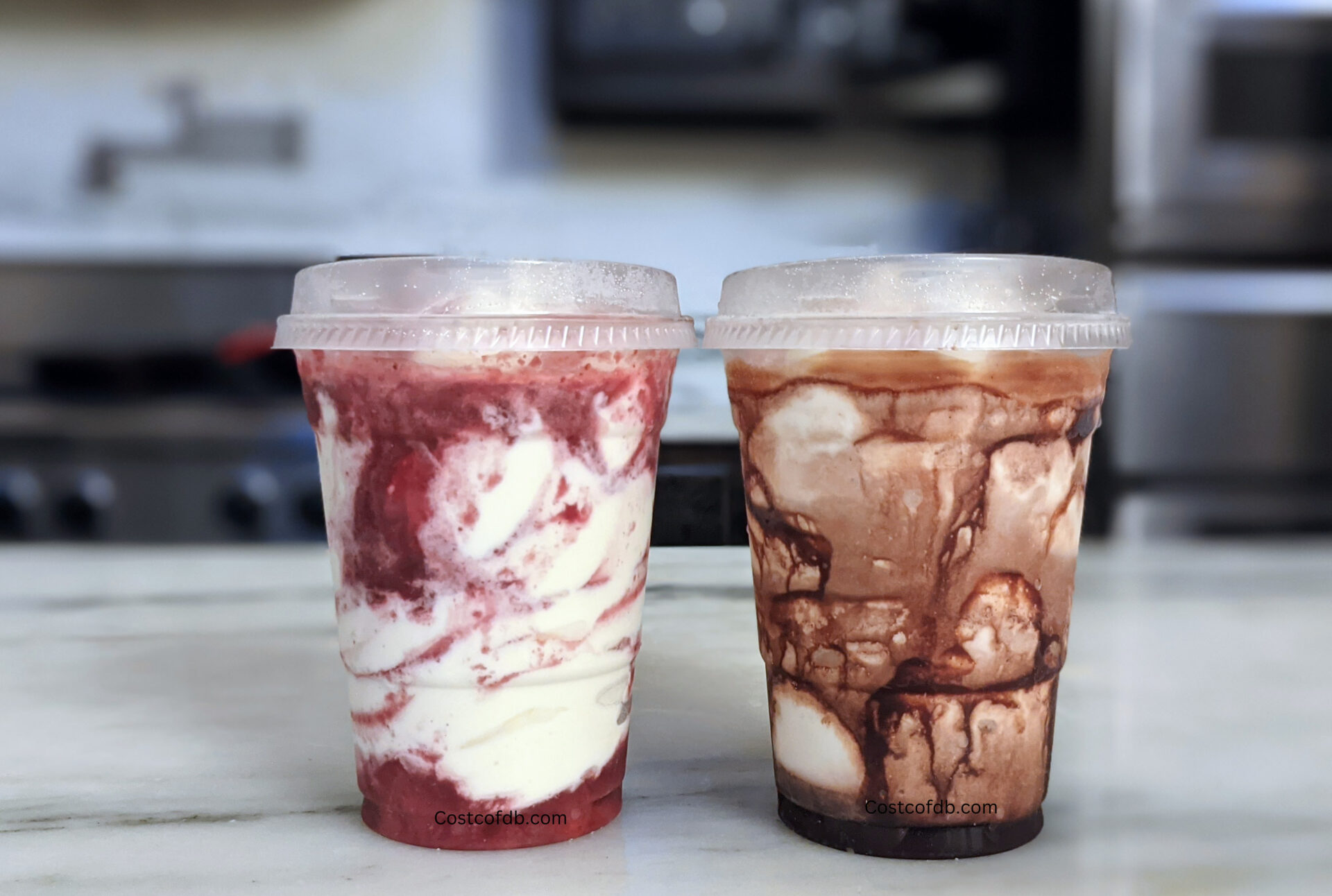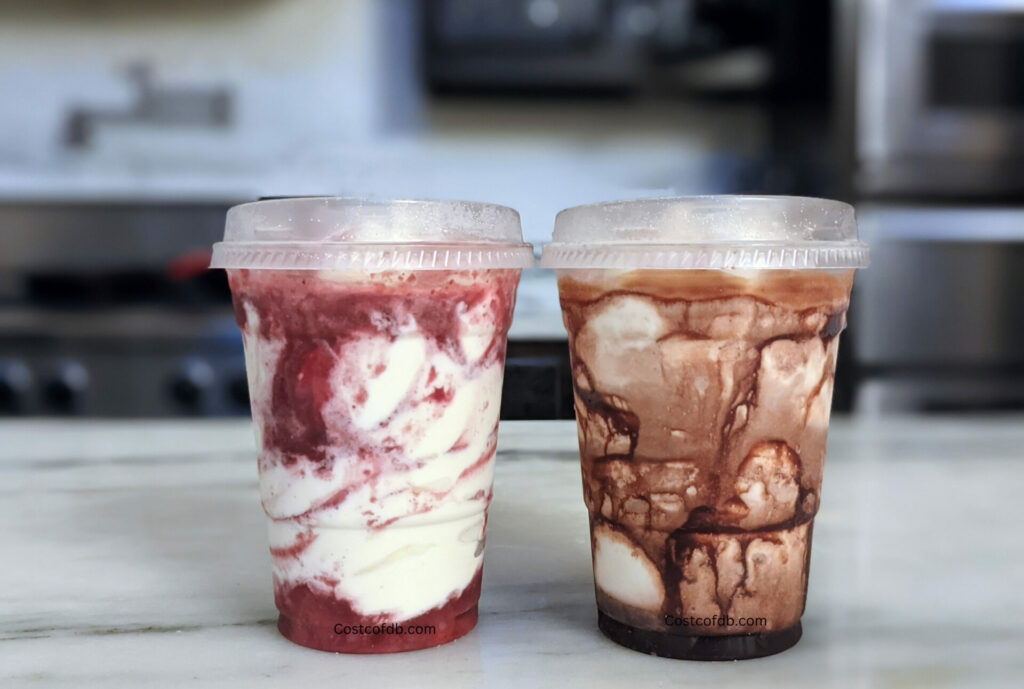 Each sundae option from Costco food court comes in the same 16-ounce cups as the vanilla ice cream and costs $2.49.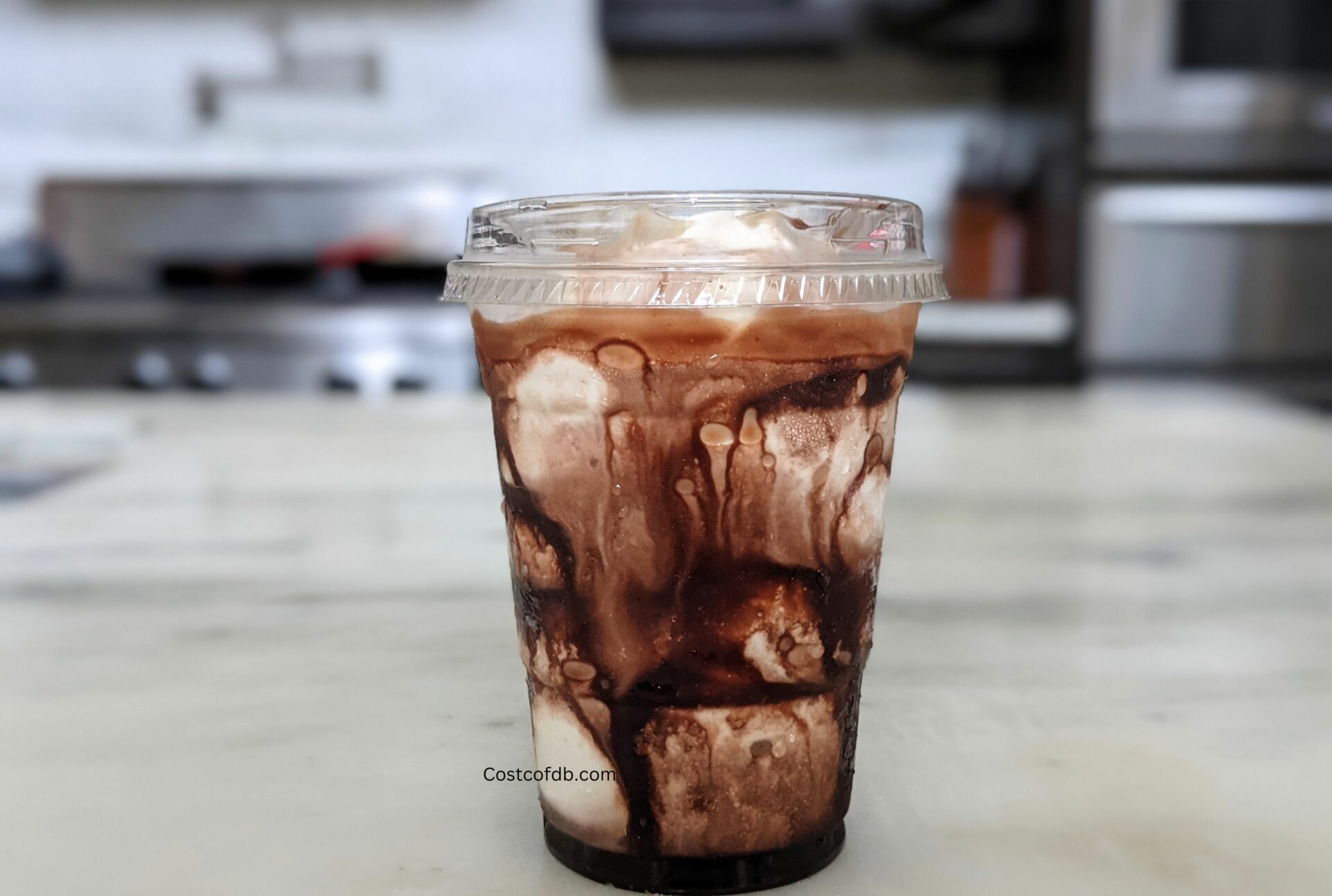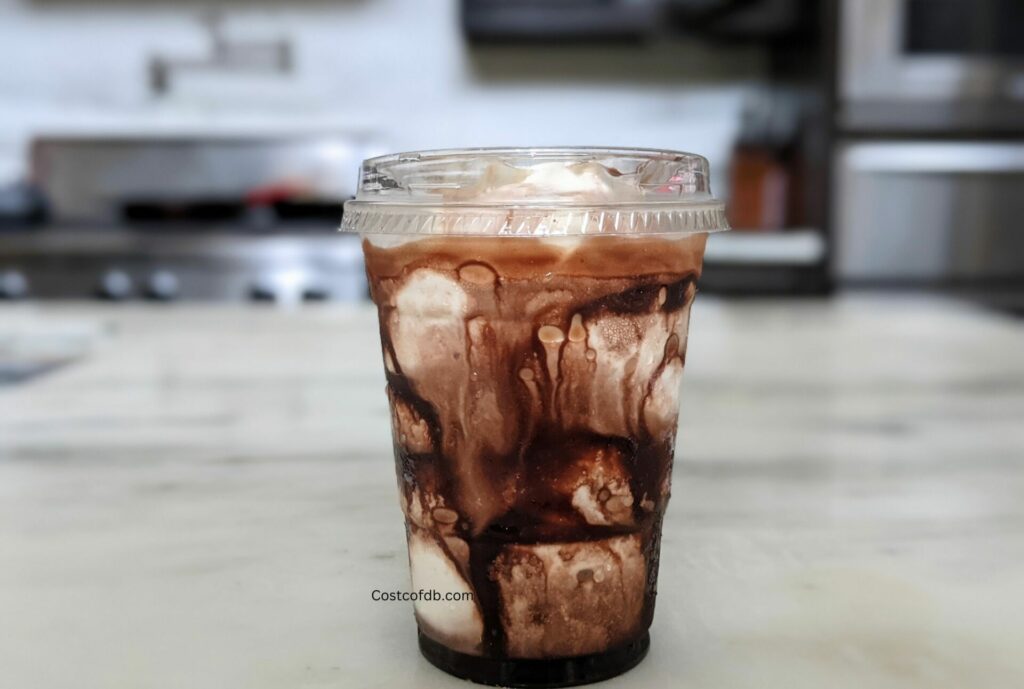 The chocolate sundae will be covered with your standard run-of-the-mill chocolate sauce. The food court used to use Hershey chocolate syrup but has now switched to their Kirkland Signature brand. 
The chocolate syrup isn't overly flavorful, but you will get a lot of it, and it will get the job done.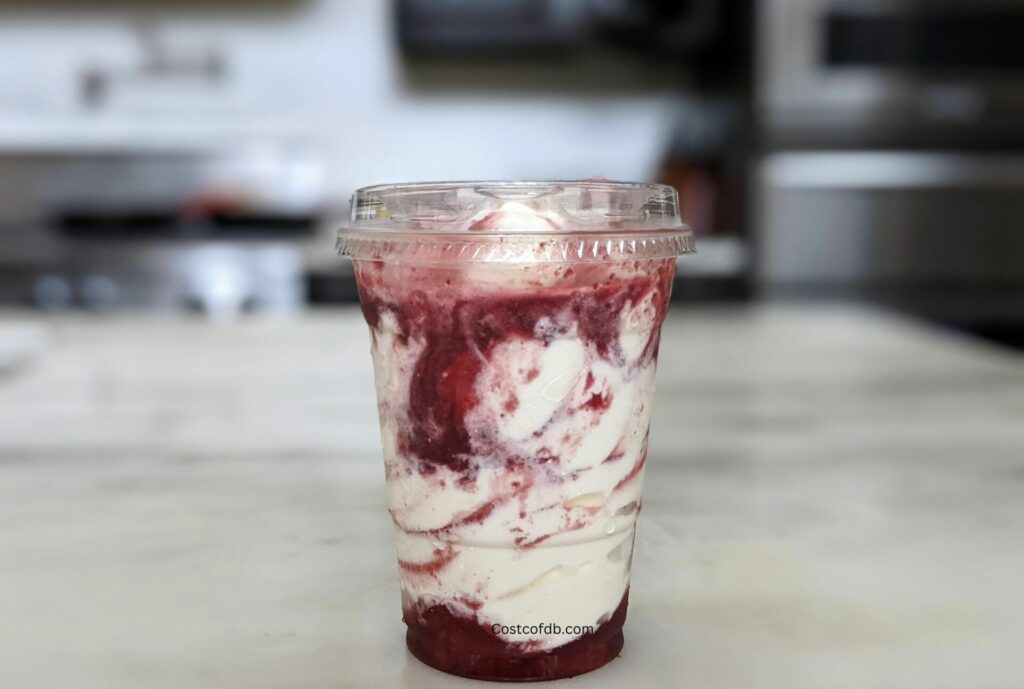 I believe the Costco strawberry sundae is the tastier of the two options. The sundae is made with a strawberry sauce that has real chunks of strawberry, creating an elevated feel and adds a nice texture to the vanilla ice cream.
Cold Brew Mocha Freeze + Latte Freeze -$2.99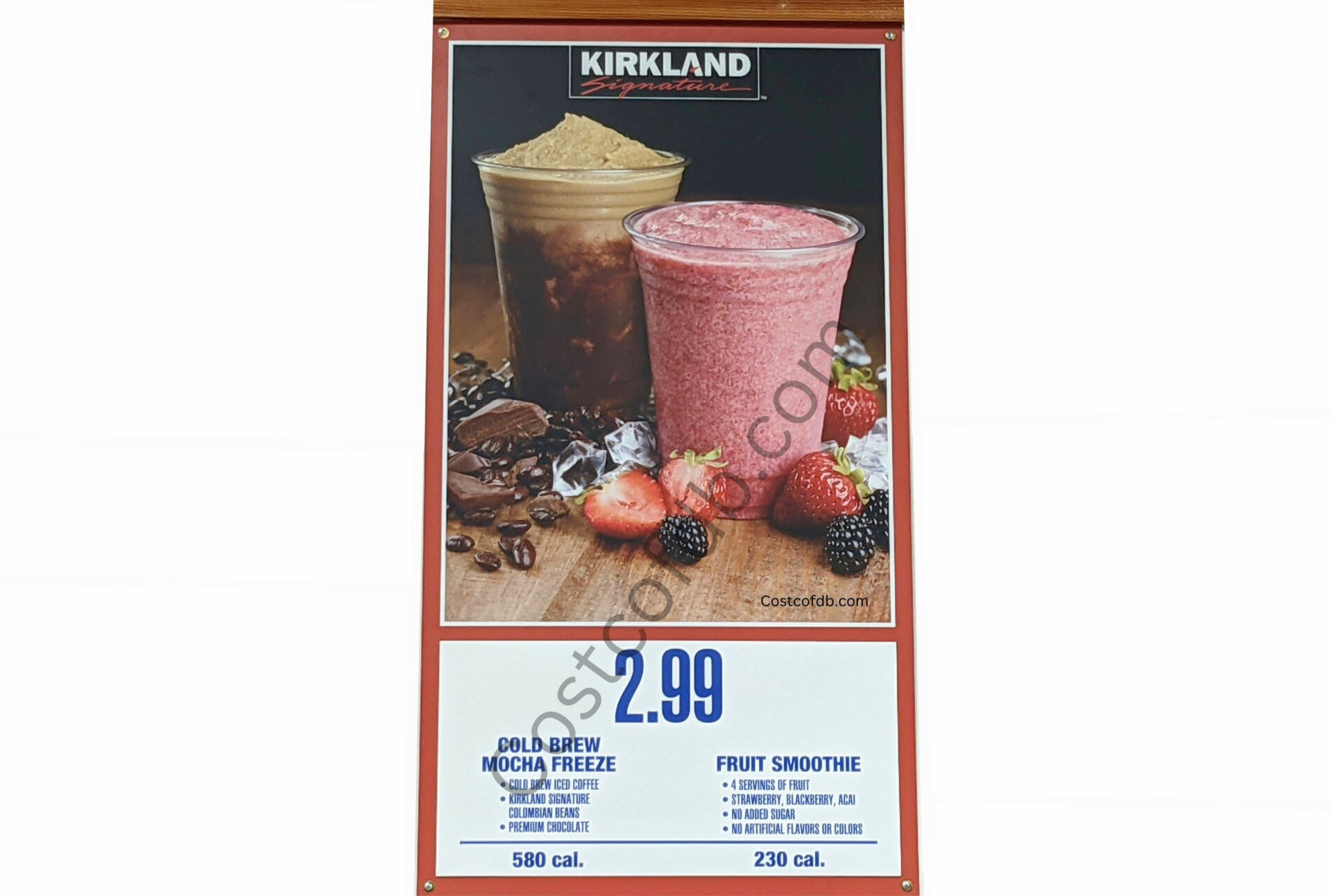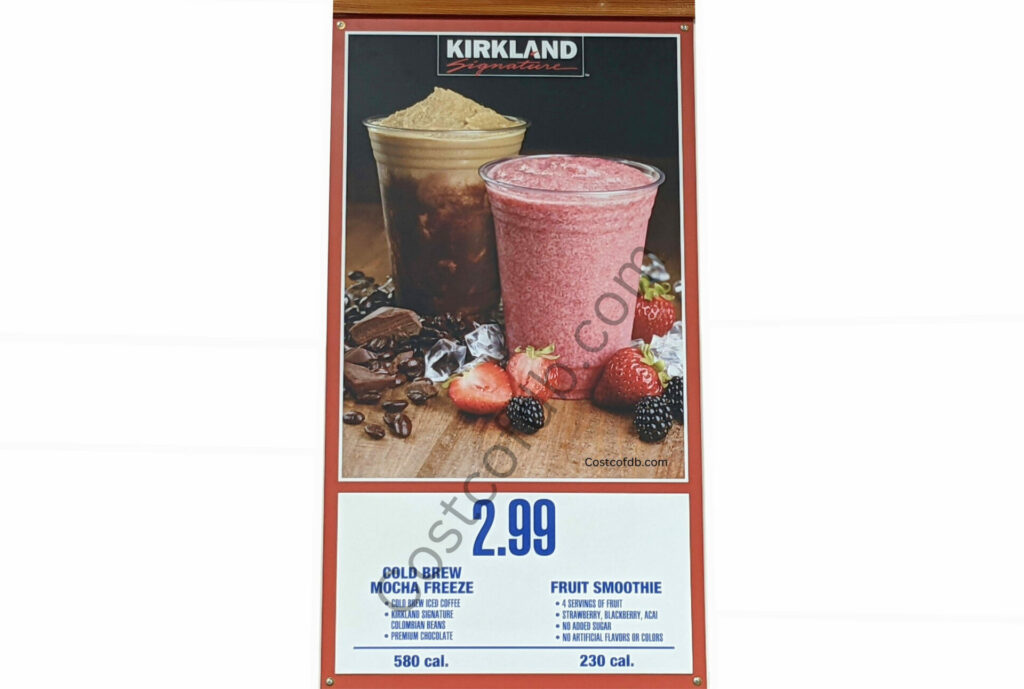 Costco sells its Cold Brew Mocha Freeze made from Kirkland Signature Colombian Beans for $2.99. Like most things on the Costco food court menu, this is a revamped version of the older latte/mocha freeze.
This new version is double the price but will be made with real coffee rather than be coffee flavored.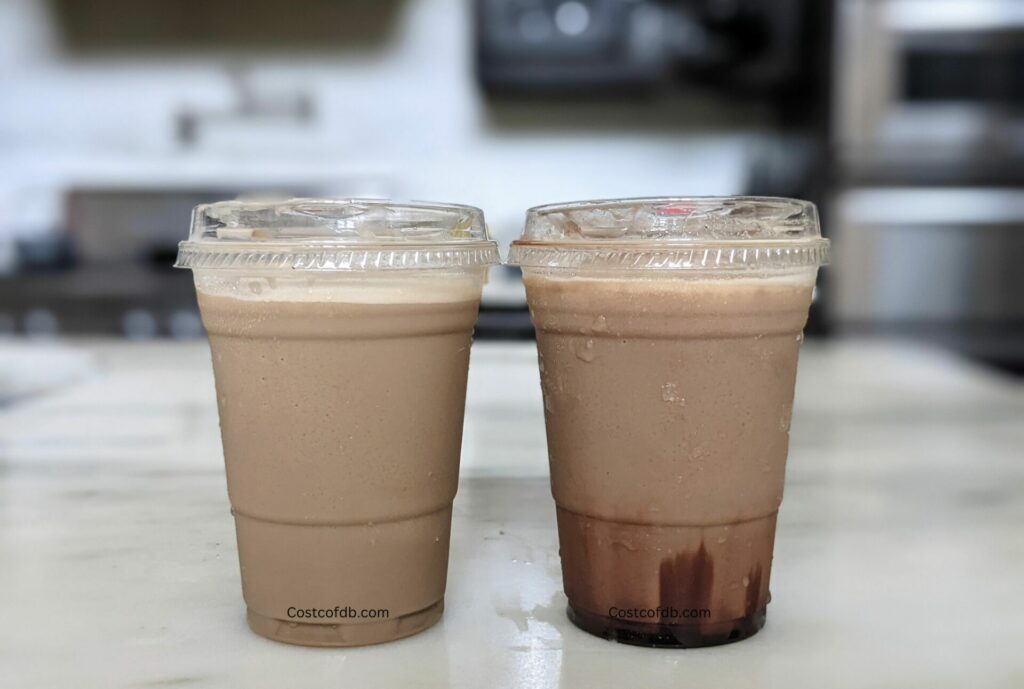 Flavor and Texture Issues
This new mocha freeze uses the same Kirkland Signature Chocolate Syrup that Costco uses in their chocolate sundaes, making the drink extremely sweet.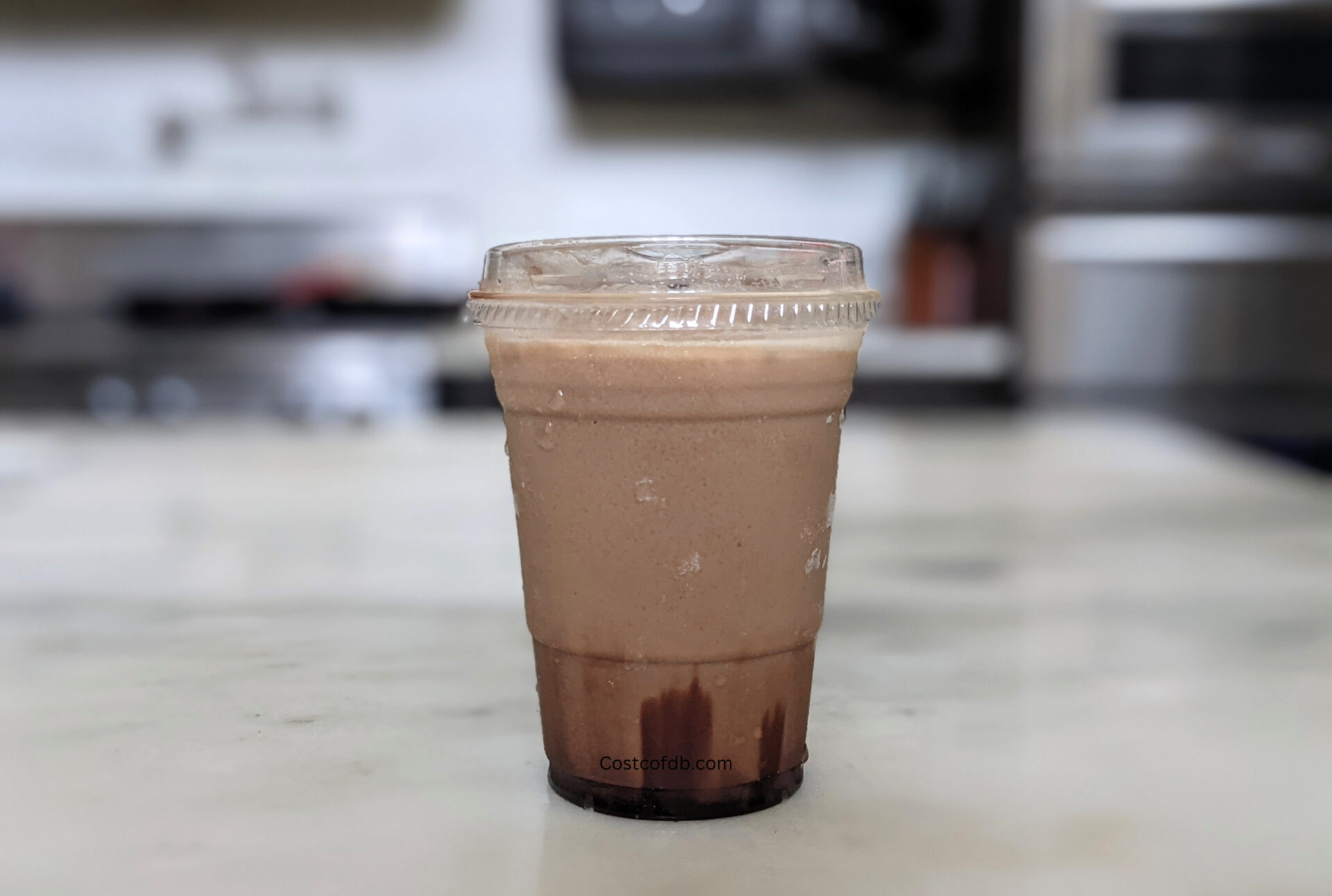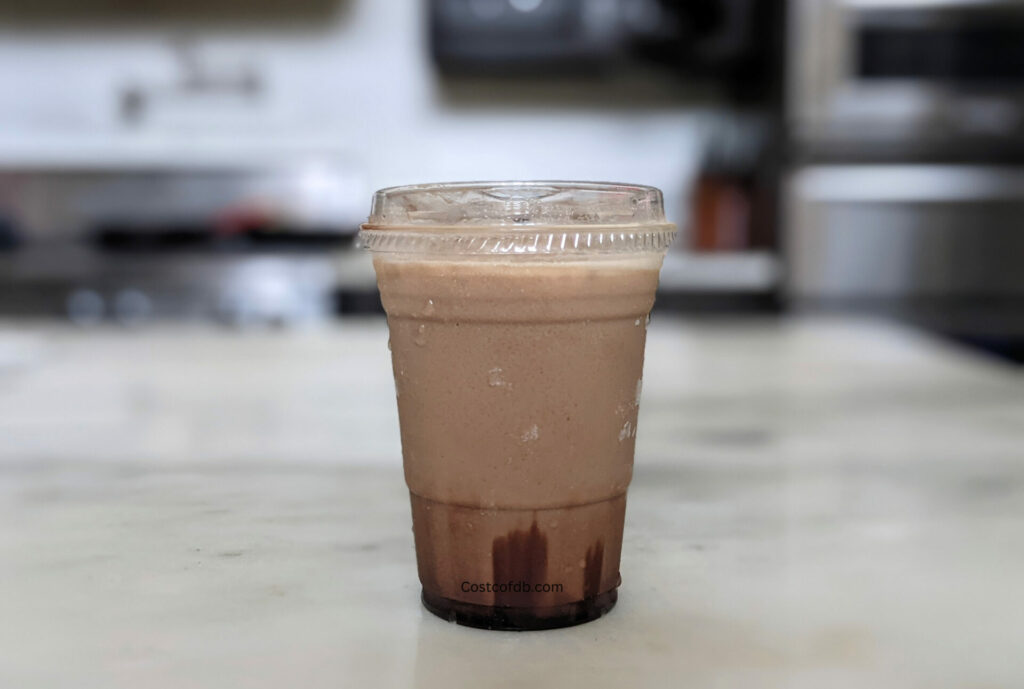 The texture and consistency of the mocha freeze has also changed for the worse, as it is blended poorly and very icy. The Mocha Freeze from the Costco Food Court is much more reminiscent of a 7/11 Slushie than a Starbucks Mocha Frappuccino.
Latte Freeze Also Available
It's not listed on the food court menu at my Costco, but the Cold Brew Mocha Freeze can be purchased without the chocolate syrup as a Cold Brew Latte Freeze.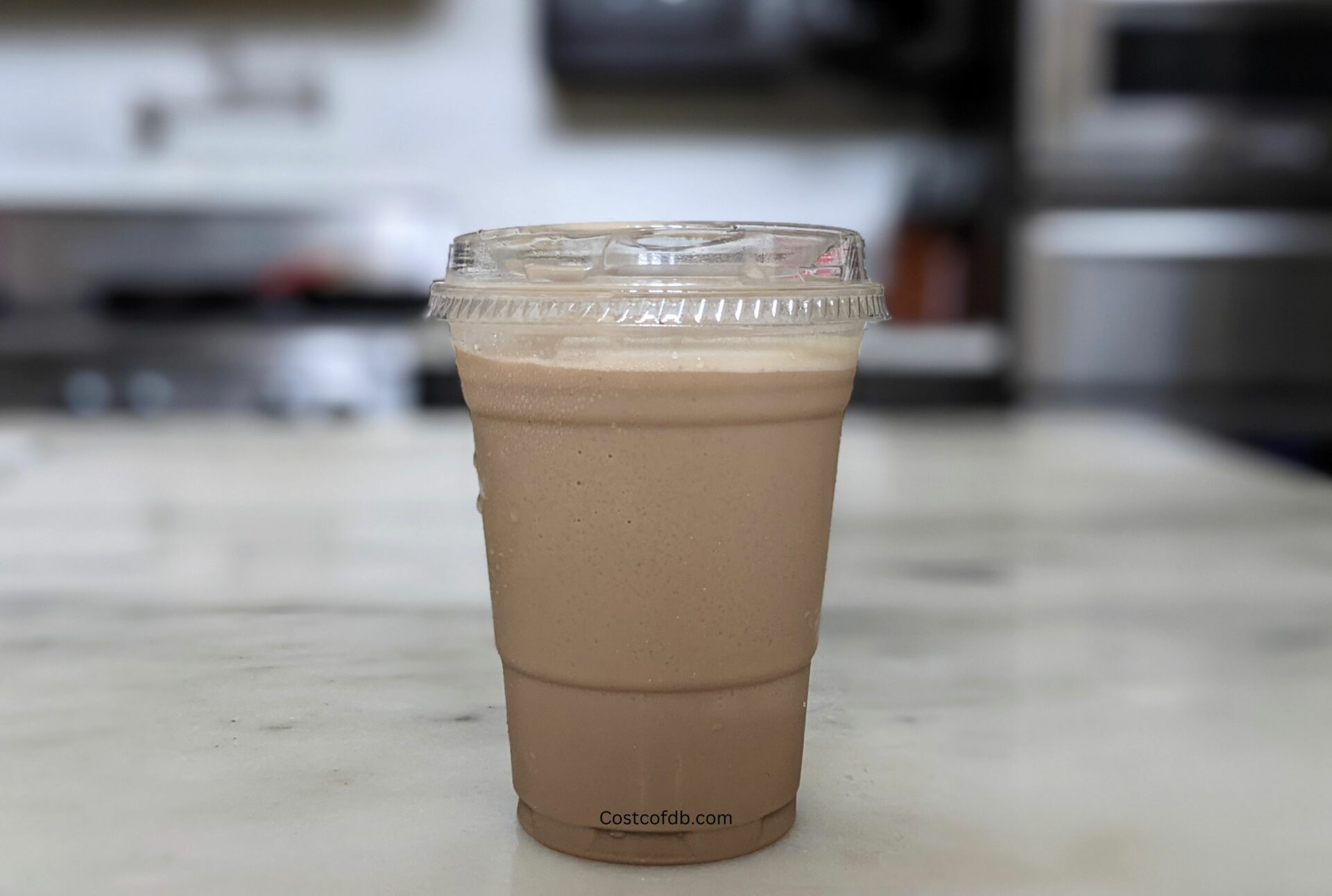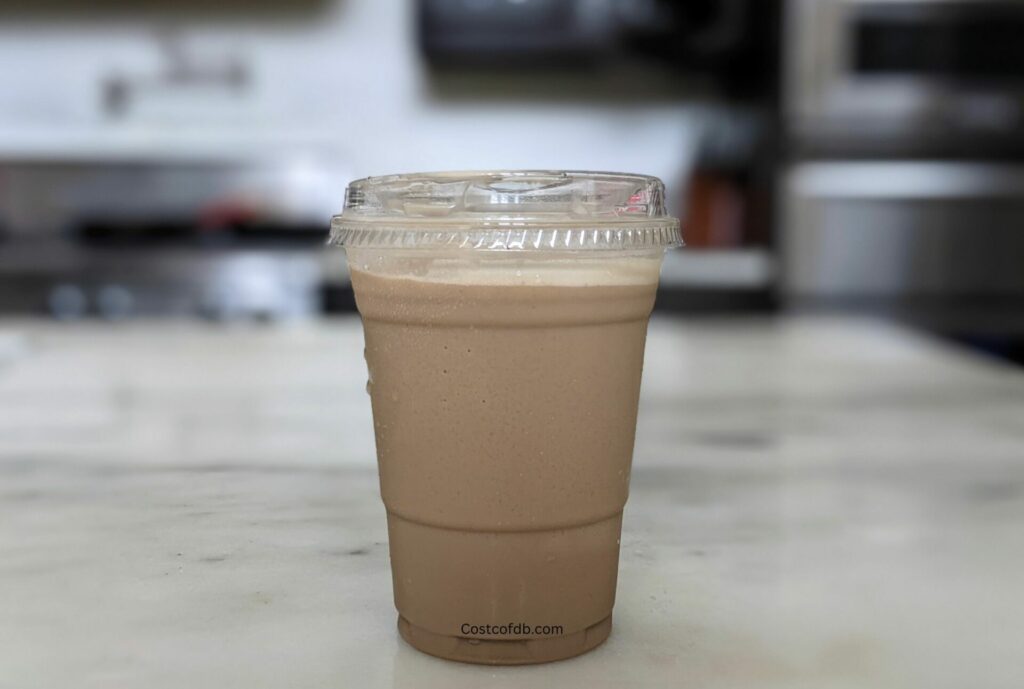 It should be available at the self-service kiosk. Both options come in the same size 16-ounce cup, and are the same price.
Sharing the same menu slot as the Cold Brew Mocha Freeze, the Fruit Smoothie also sells for $2.99.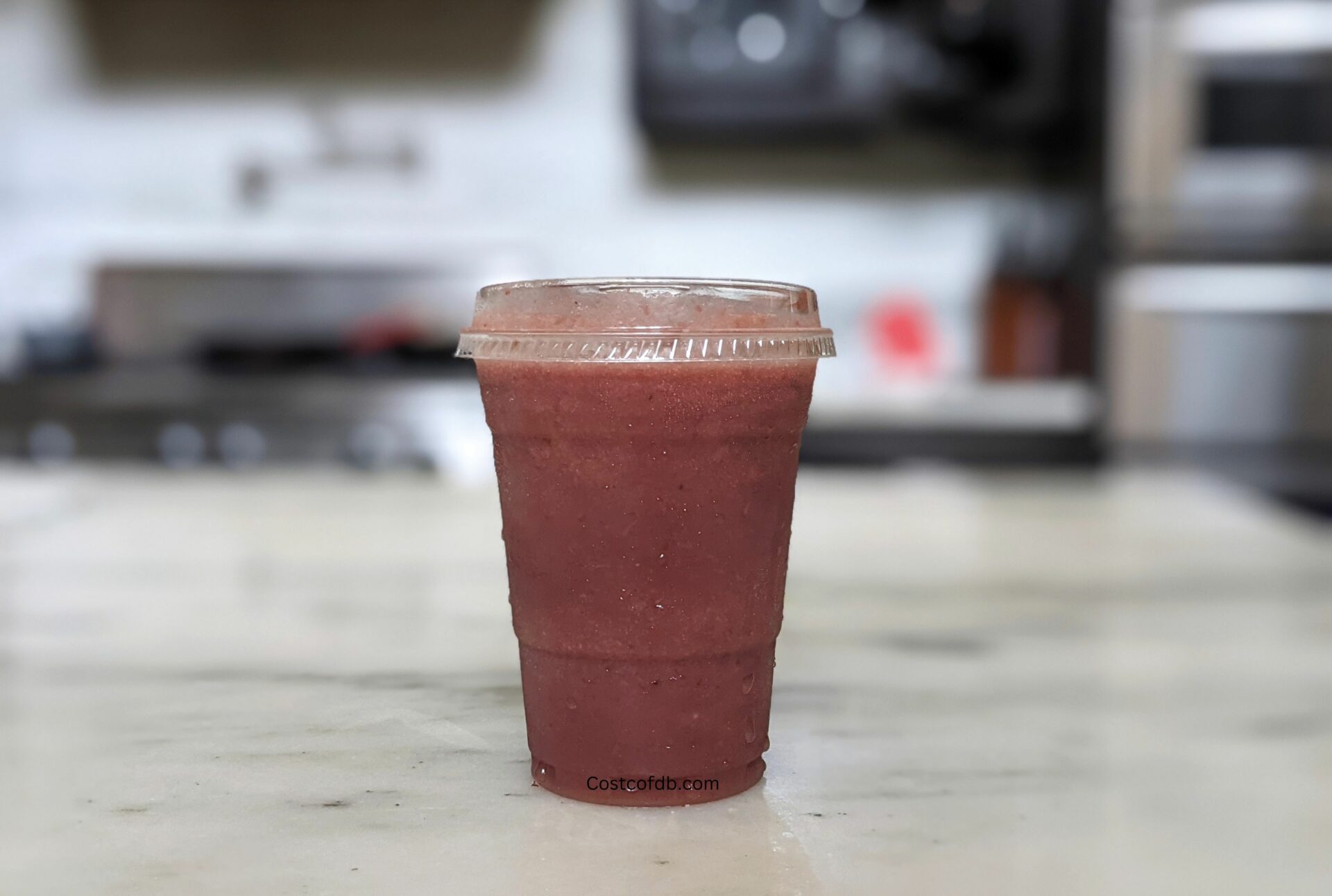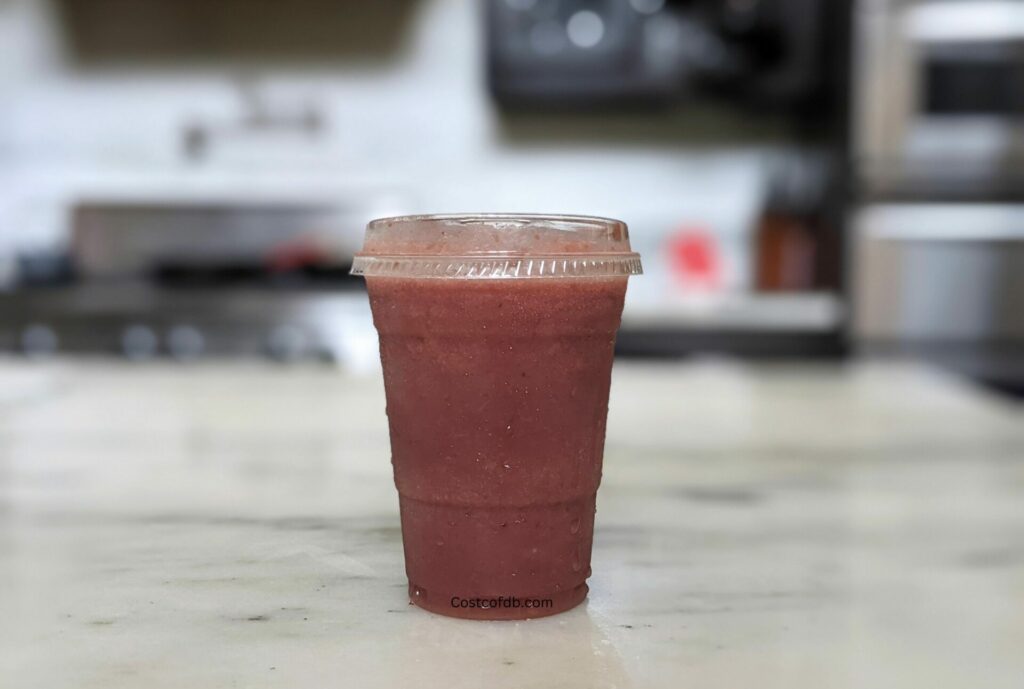 The 16 ounce Costco fruit smoothie contains 4 servings of fruit and is made with real strawberries, blackberries, and acai, while including no added sugars and no artificial flavors or colors. 
The fruit smoothie has no added sugars, but it does contain a blend of apple, pear, and pineapple juice to flavor and sweeten it.
The current Costco Fruit Smoothie is a direct replacement for the ever popular Berry Smoothie from many years ago. 
Along with doubling the price from $1.45 to $2.99, the new fruit smoothie traded some sweetness and flavor for a fresher and healthier smoothie.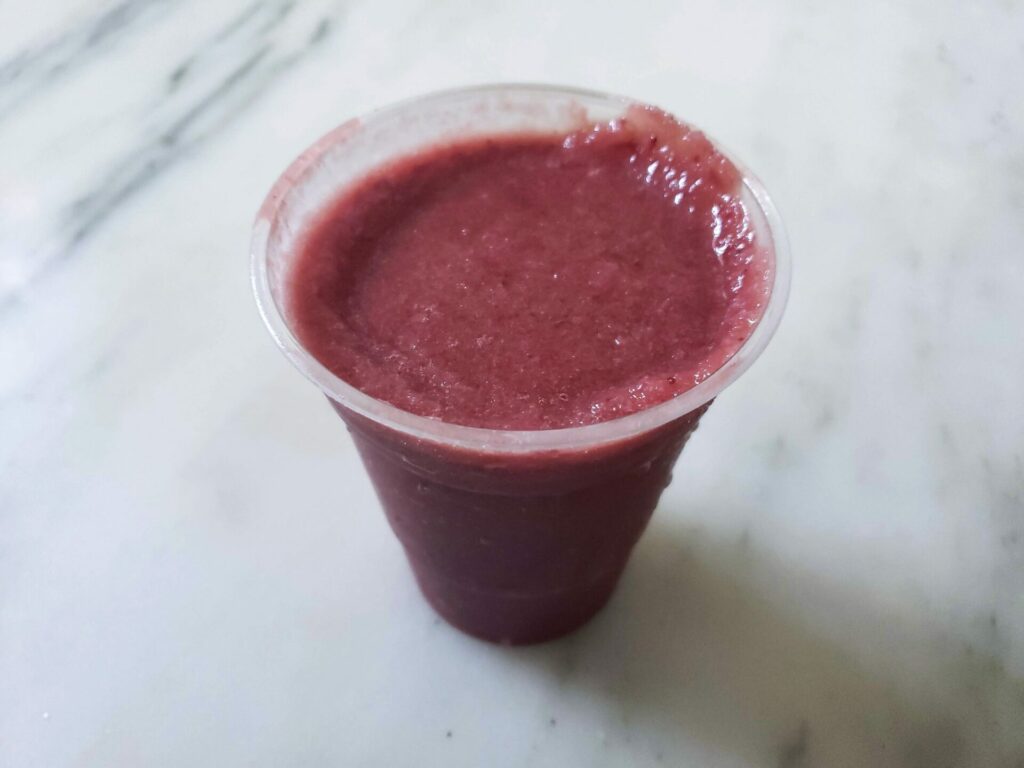 There is nothing that can be done now to bring the old berry smoothie back, but it does have a special place in my heart and is one of the Costco food court items that I'm most nostalgic for.
Costco Hot Dog & Soda Combo - $1.50
The classic Costco Hot Dog is one of the all-time great food court menu items and the most popular item at Costco food court. 
The ¼ pound All Beef Hot Dog and 20-ounce soda combo sells for the amazingly low price of $1.50. The Costco hot dog brings some fantastic value and is a must grab on every Costco trip.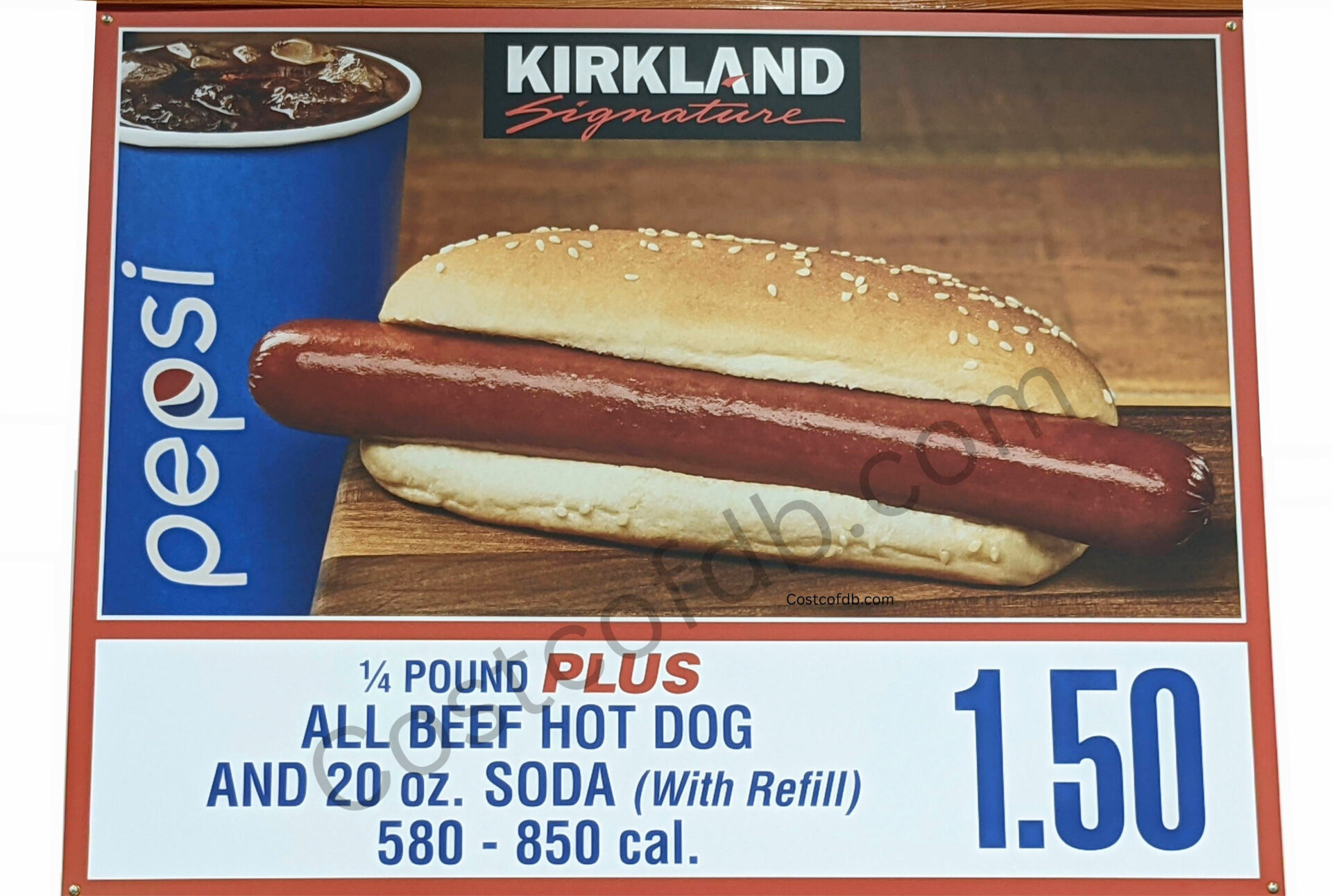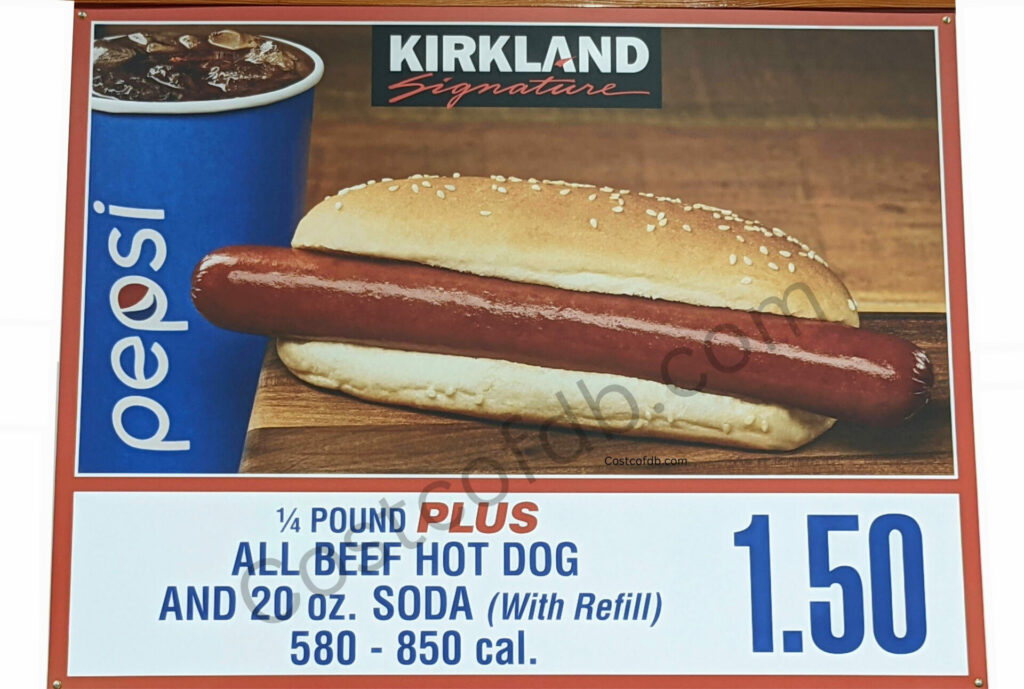 Thing To Know: The Costco hot dog now comes in a paper bag rather than wrapped in foil
The $1.50 Hot Dog Price Tag
Let's be honest, food isn't cheap anymore, and some foods have risen to astronomical prices. Like Costco's $5 rotisserie chicken, one item that you can count on to beat inflation will be the Costco hot dog.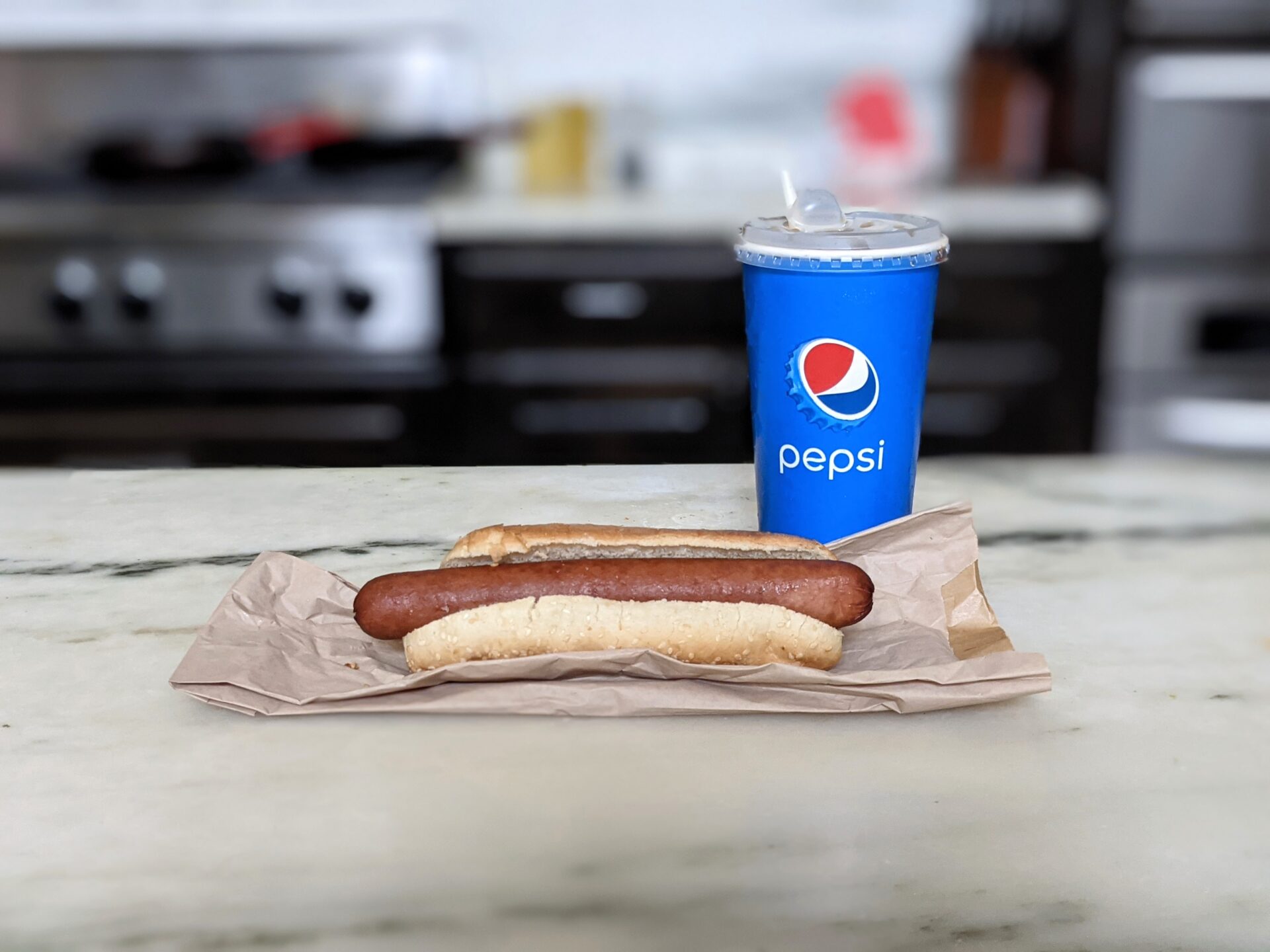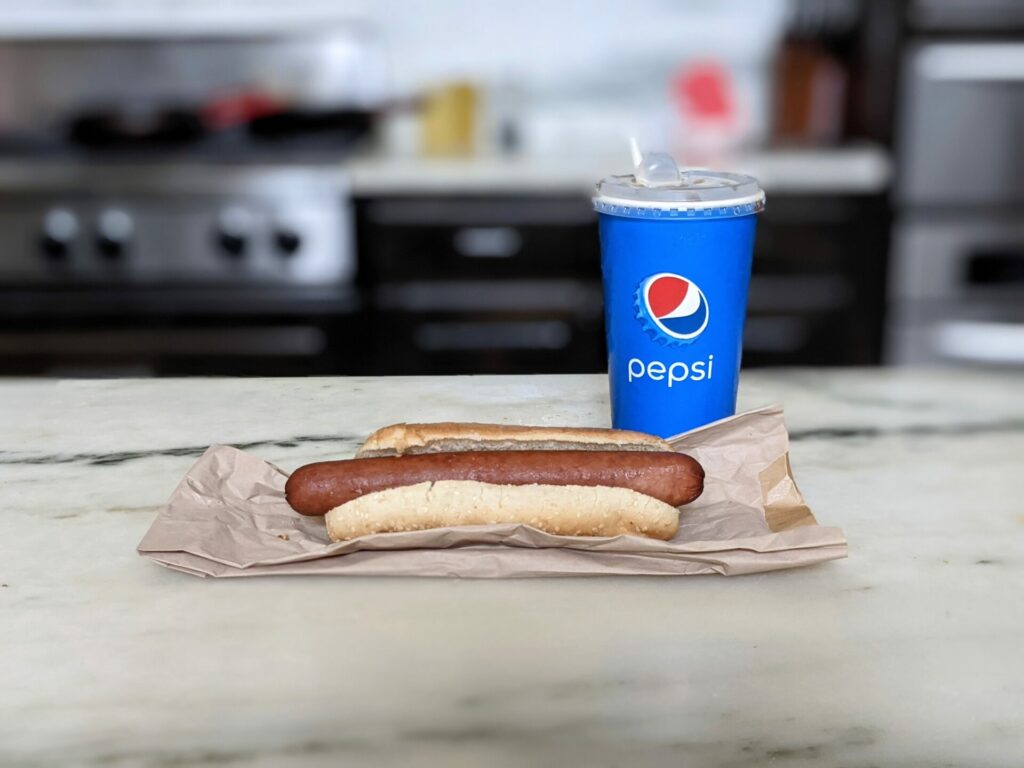 Costco has been selling its hot dog and soda combo for $1.50 since 1985, and thankfully for us Costco members, there is no immediate threat of a price increase. In fact, CFO Richard Galanti has said the company plans to keep the $1.50 price tag FOREVER. 
Founder of Costco, Jim Sinegal, has even threatened current CEO, Craig Jelinek, with death if he were to ever raise the price. Mr. Sinegal told CEO Jelinek, "If you raise the F'ing hot dog, I will kill you. Figure it out." 
While slightly hyperbolic, Mr. Sinegal means business, and I don't think we'll see a price increase anytime soon.
One of my favorite items we lost from the Costco food court was their polish sausage. This Costco polish sausage was also sold in the same fashion as the hot dog in a $1.50 polish sausage/soda combo. They even shared the same menu spot!
The Costco polish sausage was a nice mix-up to the hot dog and my favorite food item on the entire menu. The polish sausage had a distinct smoky, peppery, garlic flavor that was absolutely amazing.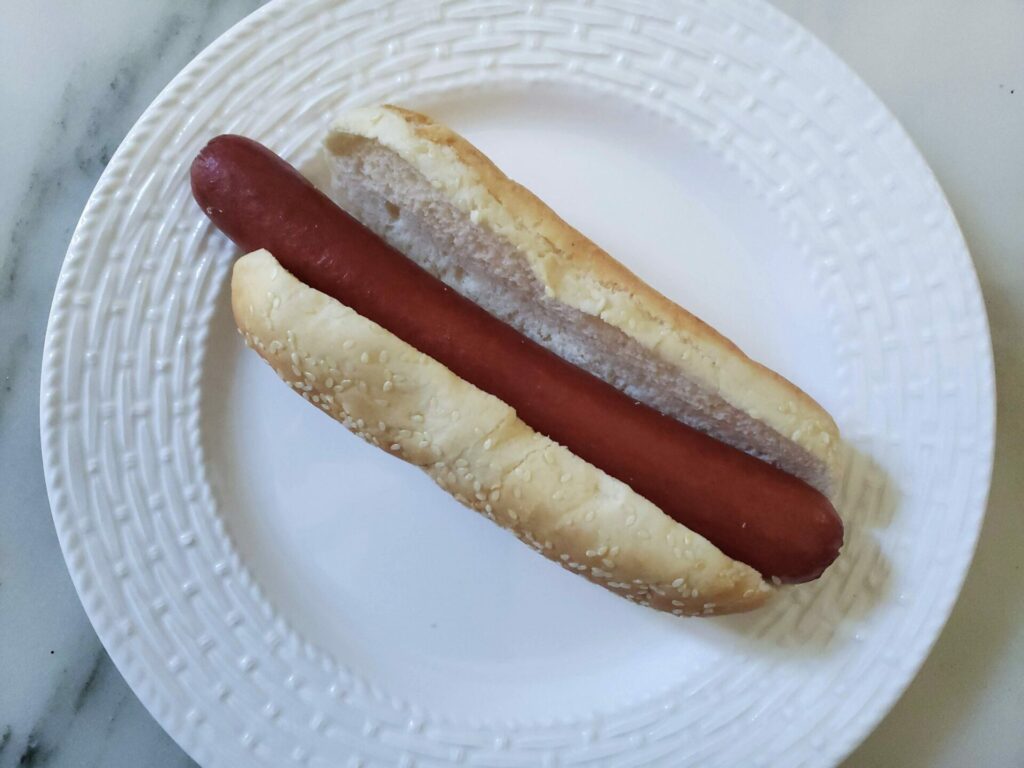 I was deeply saddened when I first heard the news of the removal of the Costco polish sausage as there was no warning and I didn't even get to say goodbye. The polish sausage will be forever missed. 

Fun Fact: The Hot Dog menu sign is the largest of all the Costco food court items.
Who Makes Costco Hot Dogs?
Costco currently produces and sells its own Kirkland Signature Hot Dogs in the food court. In the past, Costco did sell Hebrew National Brand Hot Dogs but switched to their own production to bring down the cost and to keep the $1.50 price tag.
Another fallen hero from the pandemic are Costco food court onions. The onions were a fantastic topping for hot dogs and took the Costco hot dog to the next level.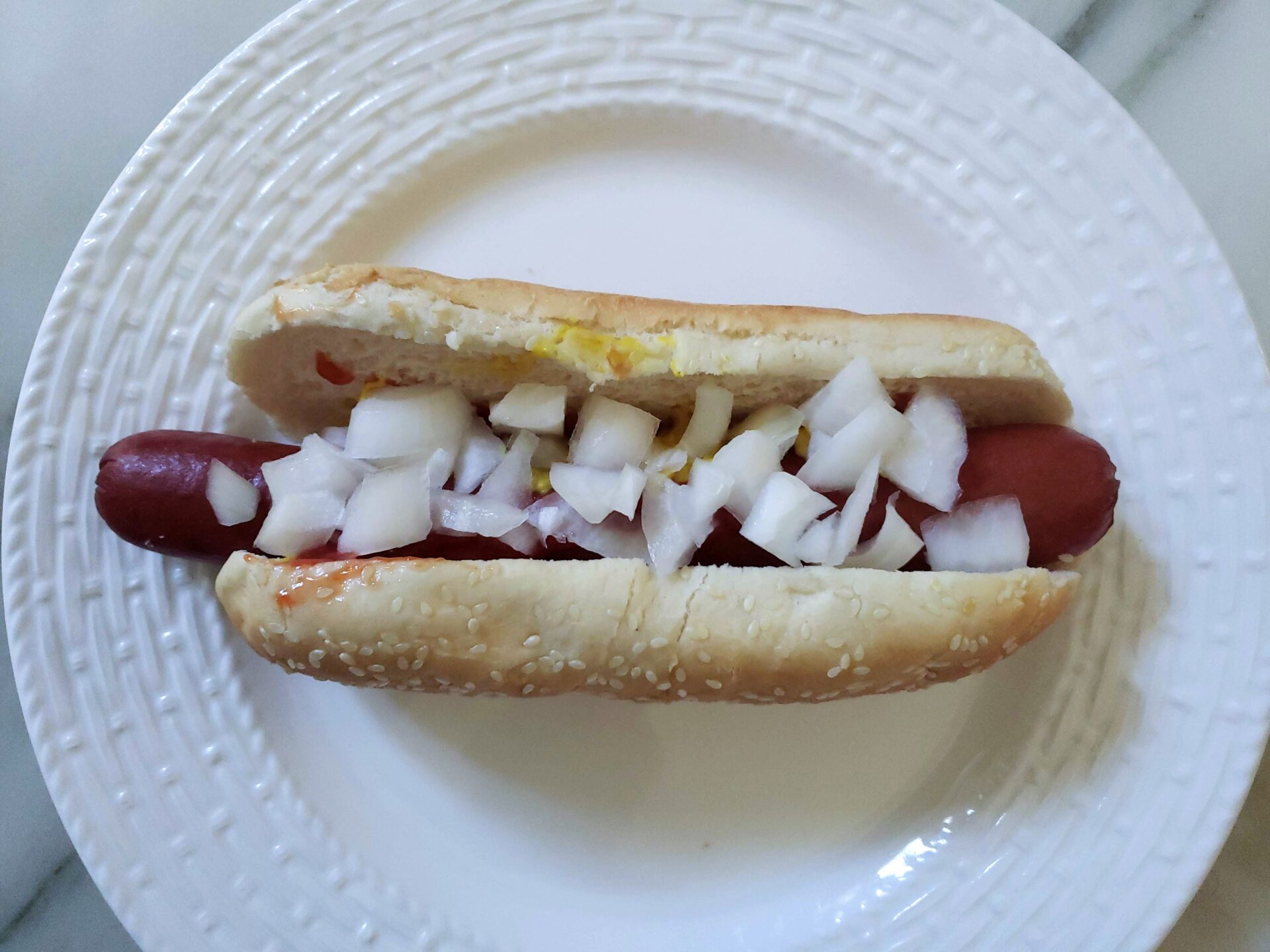 The raw white onion crunch and taste went perfectly with a Costco hot dog, and the onion crank was fun in and of itself. There have been rumors that the onion crank may return one day, but nothing concrete so far.
Costco also removed the deli mustard condiment, which seems to go unnoticed. 
Edit: The onions have returned to Costco Food Court. They aren't available at the onion crank any more but can be requested from a Costco food court employee.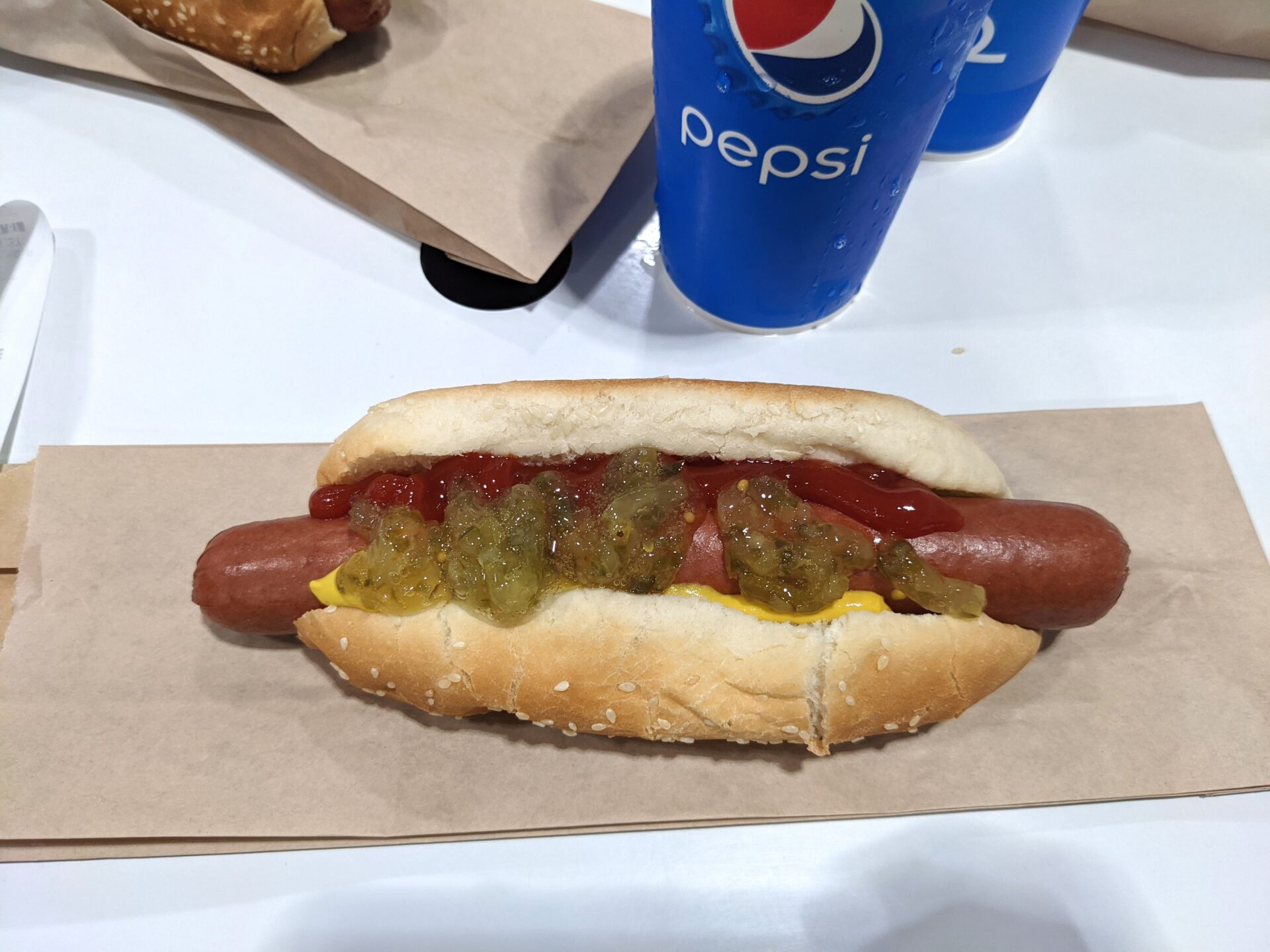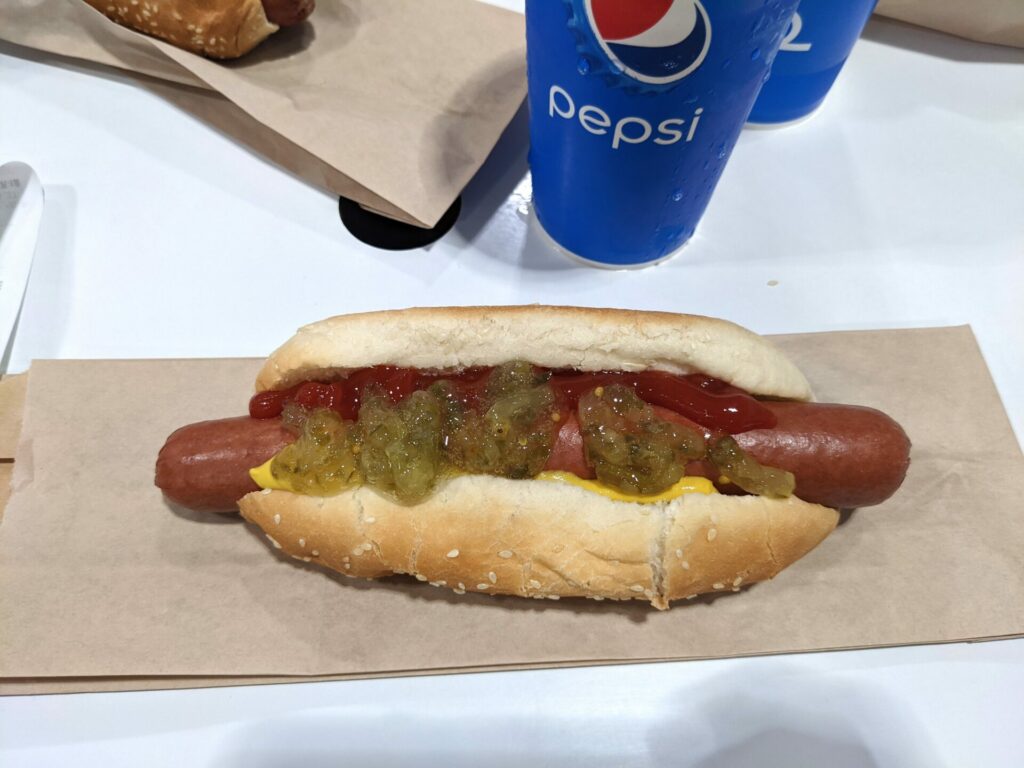 The remaining food court condiments are ketchup, mustard, and relish. My personal favorite combination was ketchup, deli mustard, relish and a heaping pile of onions. 
Fun Fact: Even the food court menu signage has changed to show a bare naked hot dog now instead of one piled high with relish and onions with ketchup, mustard, and more relish in the background.
Costco Pizza - Slice $1.99, Whole Pizza $9.95
Another Costco member favorite is the Costco food court pizza. The pizza can be purchased by the slice or as an entire 18" pizza pie. A slice of Costco pizza sells for $1.99, while the whole Costco pizza can be had for $9.95.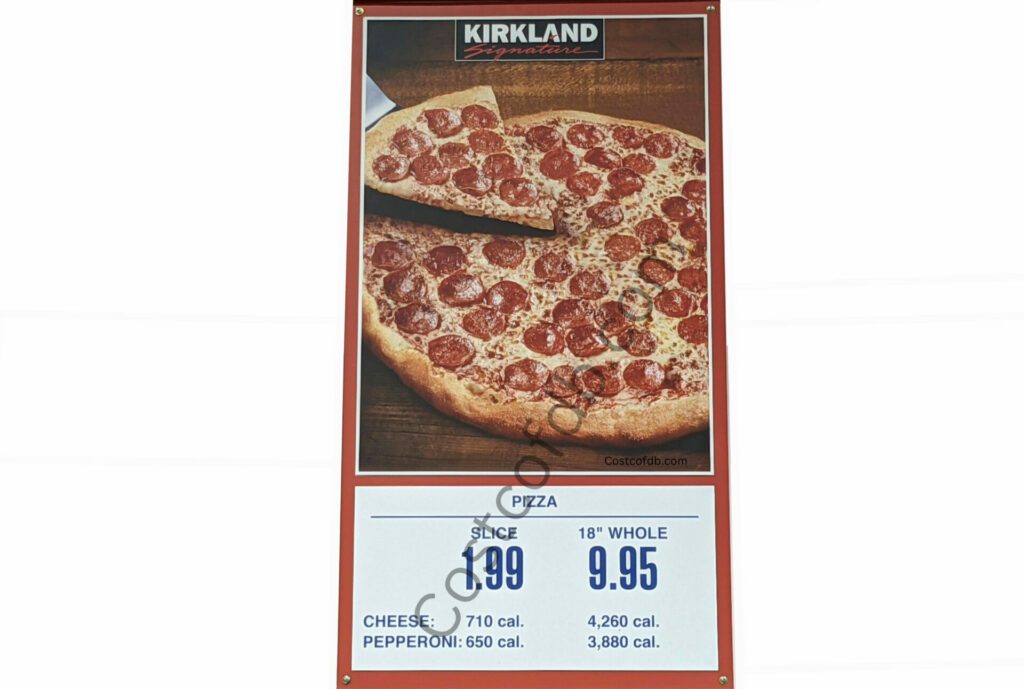 Currently, Costco only offers a pepperoni pizza, a cheese pizza, and a half pepperoni half cheese pizza. 
Costco uses an 80/20 blend of low-fat, skim milk mozzarella and provolone for both of its food court pizzas.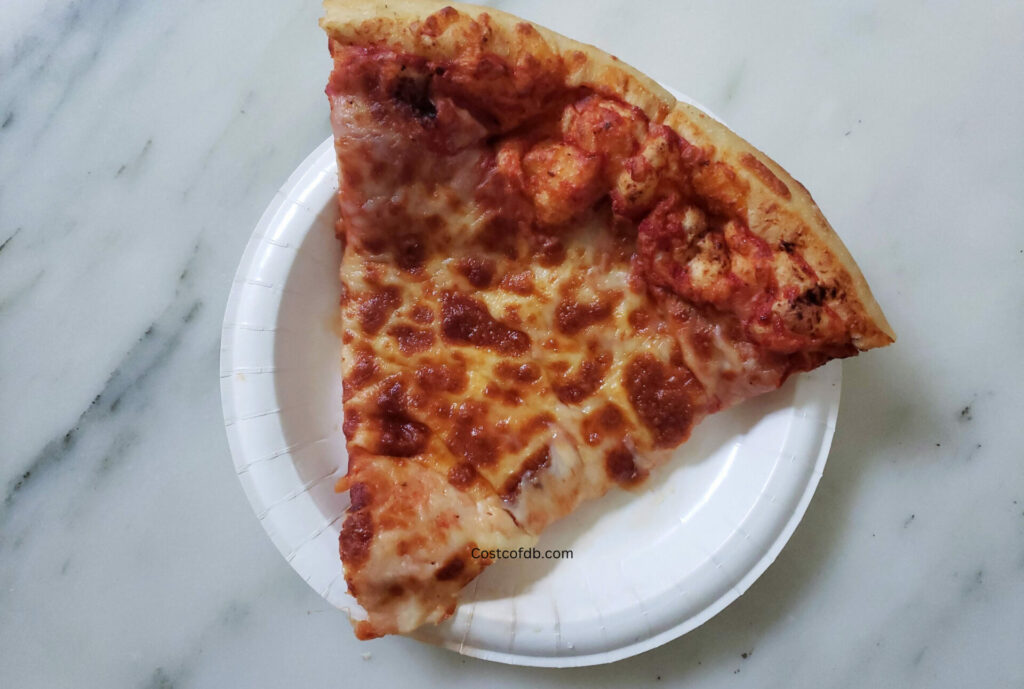 Both Costco pizzas do utilize the same cheese topping, but the cheese pizza will have 24 ounces of cheese, while the pepperoni pizza will have only 14 ounces.
The massive Costco pepperoni pizza may only come with 14 ounces of shredded mozzarella and provolone compared to 24 ounces on the cheese pizza, but it will have 60 slices of pepperoni. 
Costco doesn't skimp out on the pepperoni, and there will be more than enough pepperoni to cover the whole pie.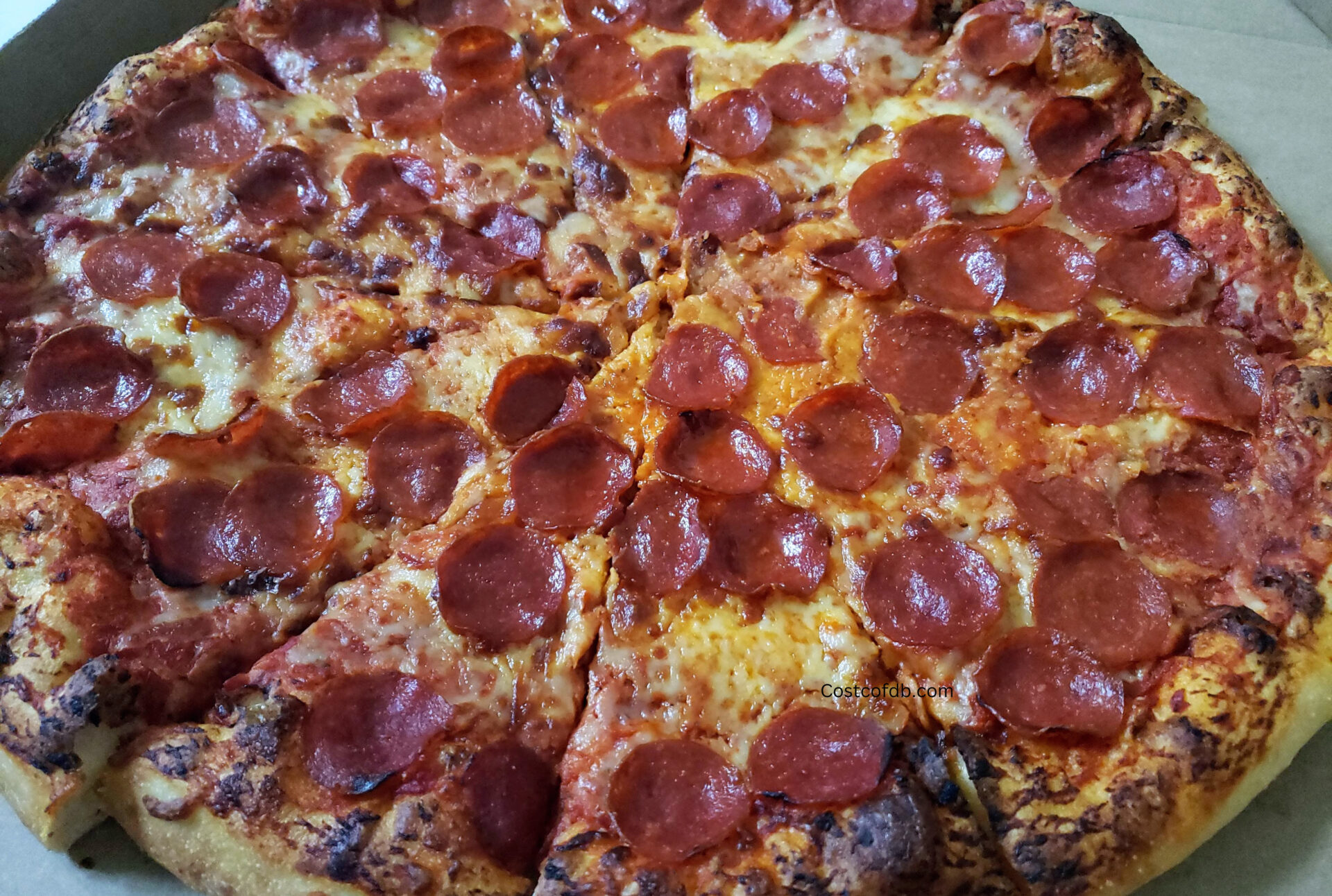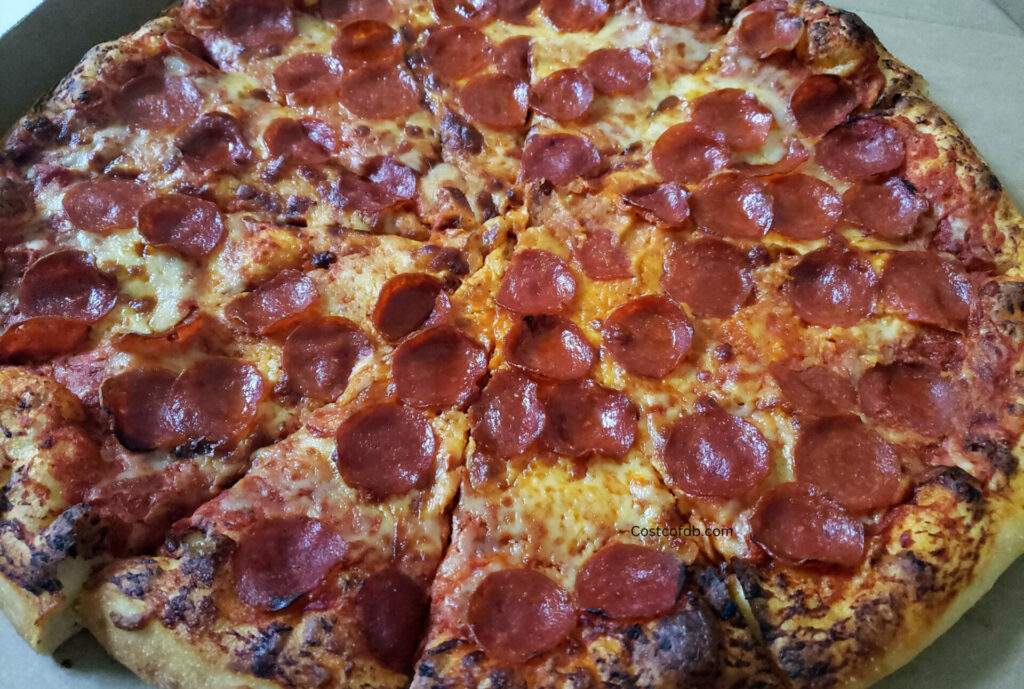 Math Question Of The Day: If each Costco pepperoni pizza has 60 slices of pepperoni and the whole pizza is cut into 12 slices, how many pepperoni slices should you expect on average on each slice of pizza.
Costco Pizza - Slice vs. Whole Pizza
Anybody who's ordered a slice of Costco pizza will tell you that these slices are gigantic and definitely Costco-sized. The $9.95 whole pizza is enormous and is cut into 12 slices.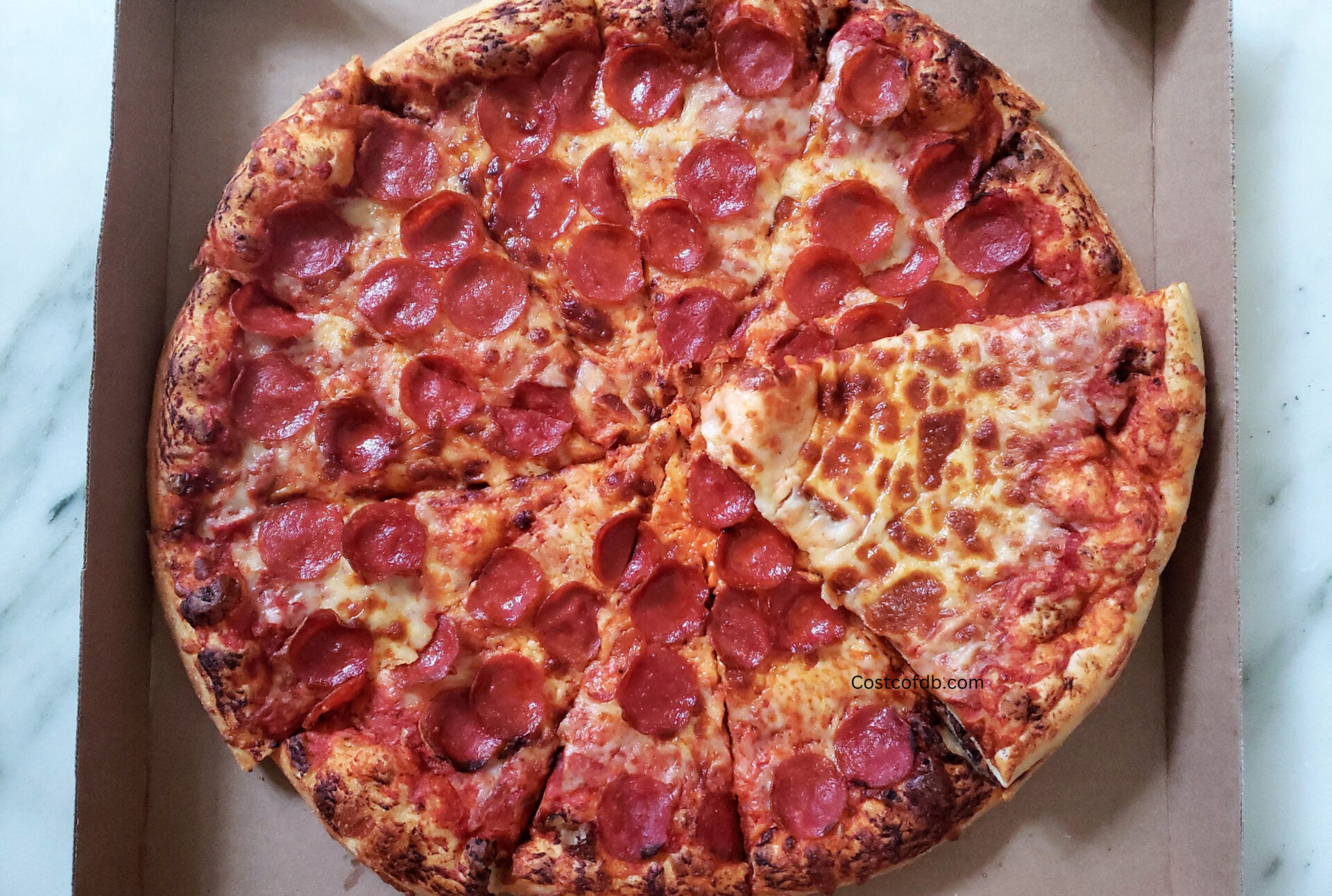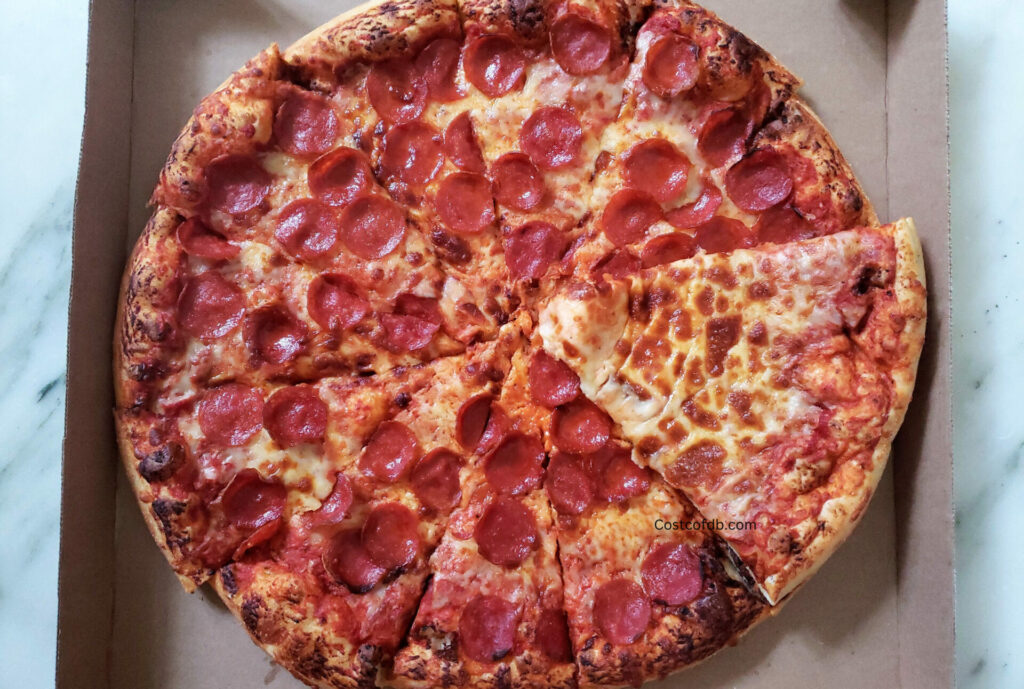 When sold as individual slices, the pizza is cut into only 6 slices, and each individual $1.99 slice will be double the size of a slice of the whole pizza.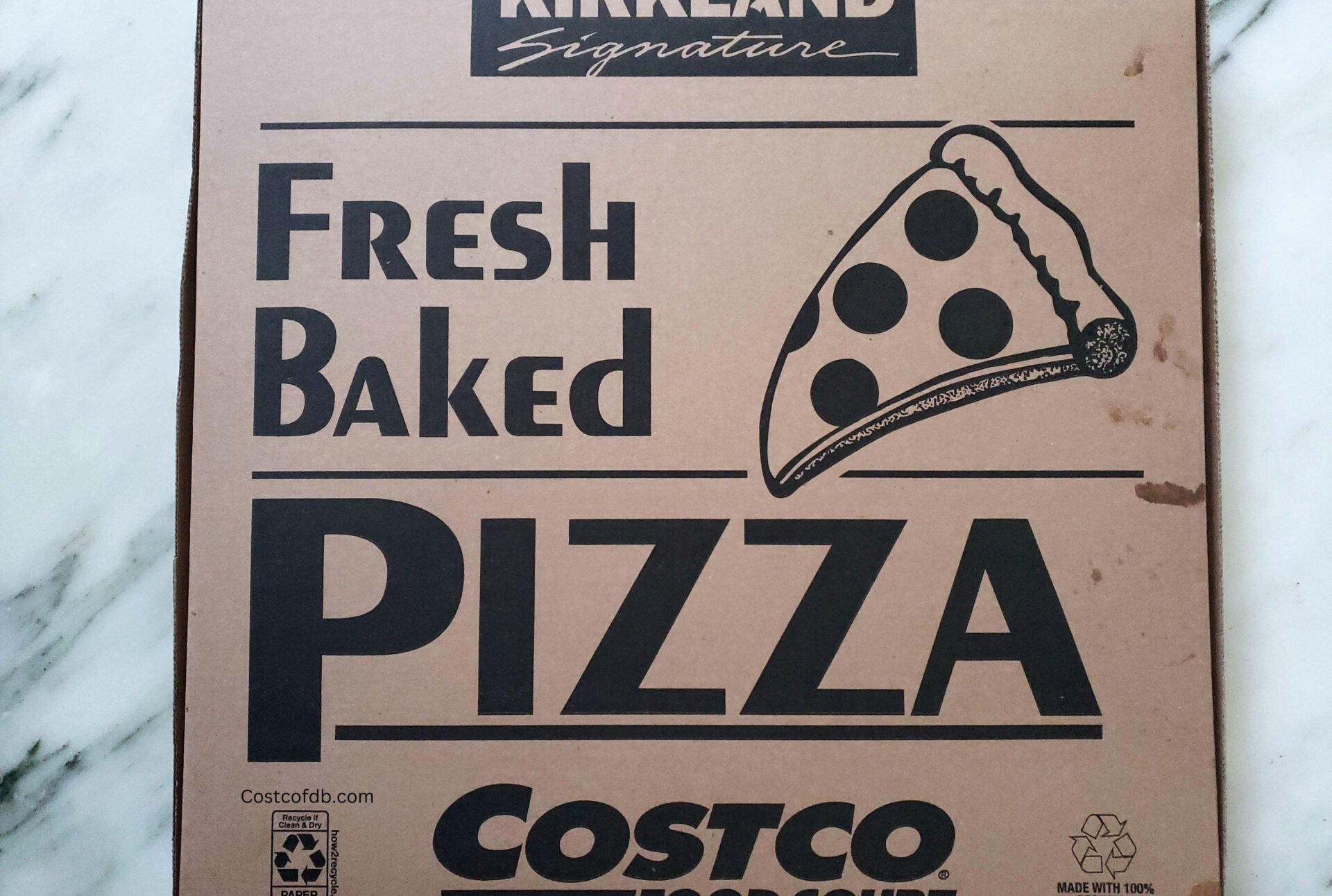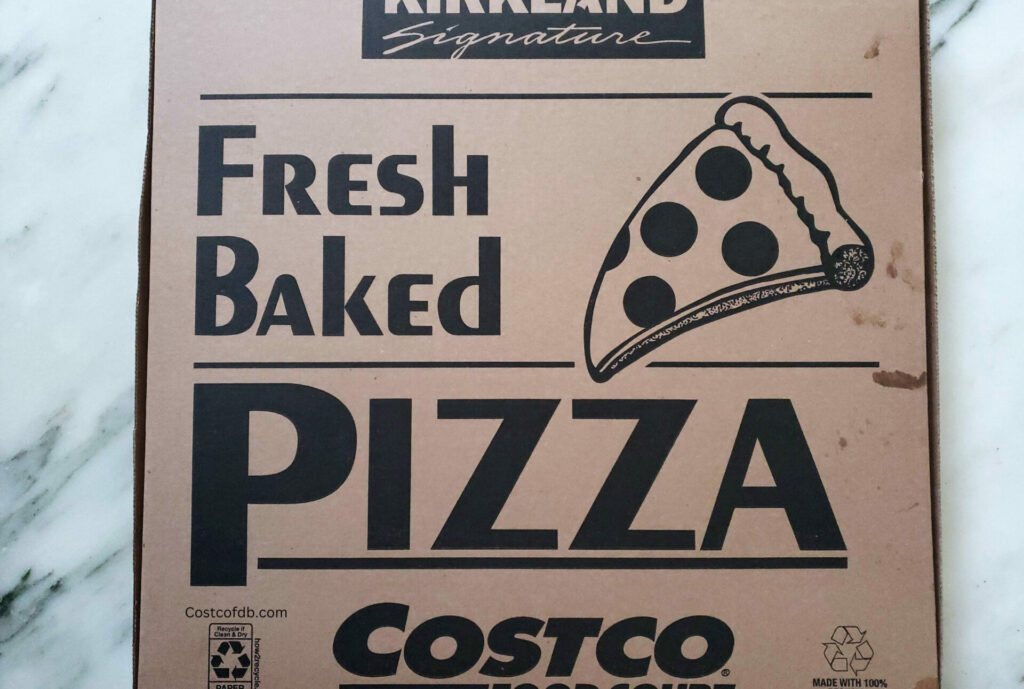 Unethical Pro Tip: If there is a long wait for whole pizzas, order 6 individual slices of pizza for $1.99 each or $12 total and receive the equivalent of an entire Costco pizza pie while skipping the whole pizza queue. You won't receive a box to hold the pizza slices, and you will pay $2 more, but it does come with a complimentary guilty conscience.    
P.S. Please don't do this. Call ahead to order your pizza!
Another casualty of Costco's catastrophic covid cutback is its cherished combo pizza. 
The combo pizza, which included a mix of pepperoni, sausage, olives, red onions, bell peppers, and mushrooms, has been removed from the food court menu sometime in early 2020 and most likely will not return.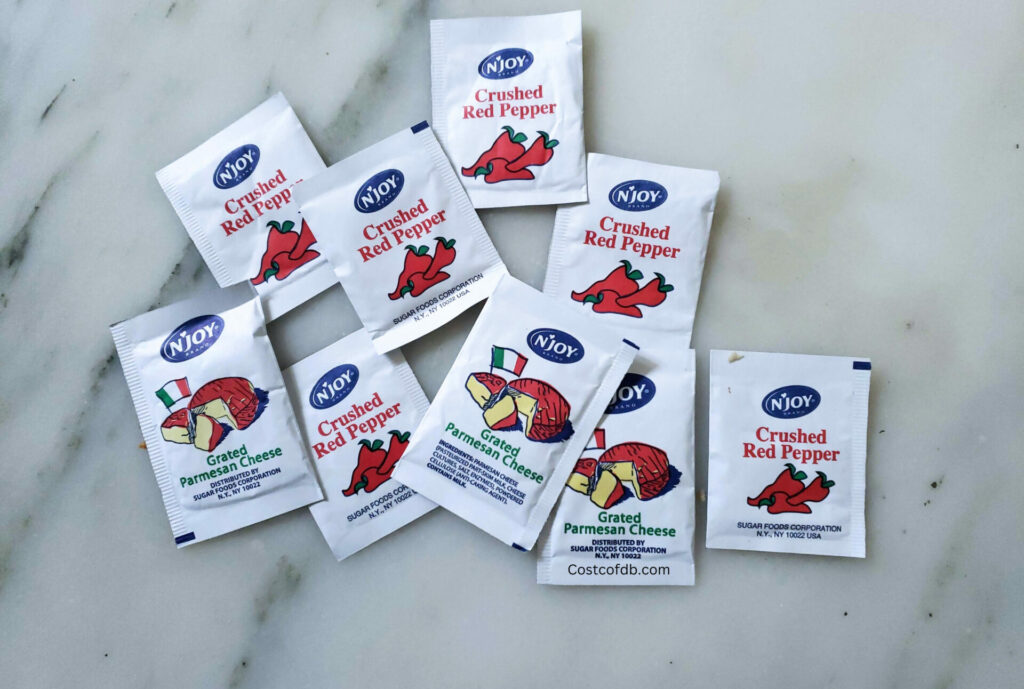 This is sad news for many and is one food court item that has evoked so much emotion from Costco members. Countless online complaints and protests have been set up requesting the Costco Combo pizza to return, but it appears unlikely to happen.
I was never the biggest fan of Costco combo pizza, but it allowed Costco members to customize their pizzas better. 
Now with only one topping (pepperoni), there isn't much choice, but in the golden era of the Costco Food Court, it was possible to customize the pizza and make a meat only pepperoni and sausage pizza.
Costco Chicken Bake - $3.99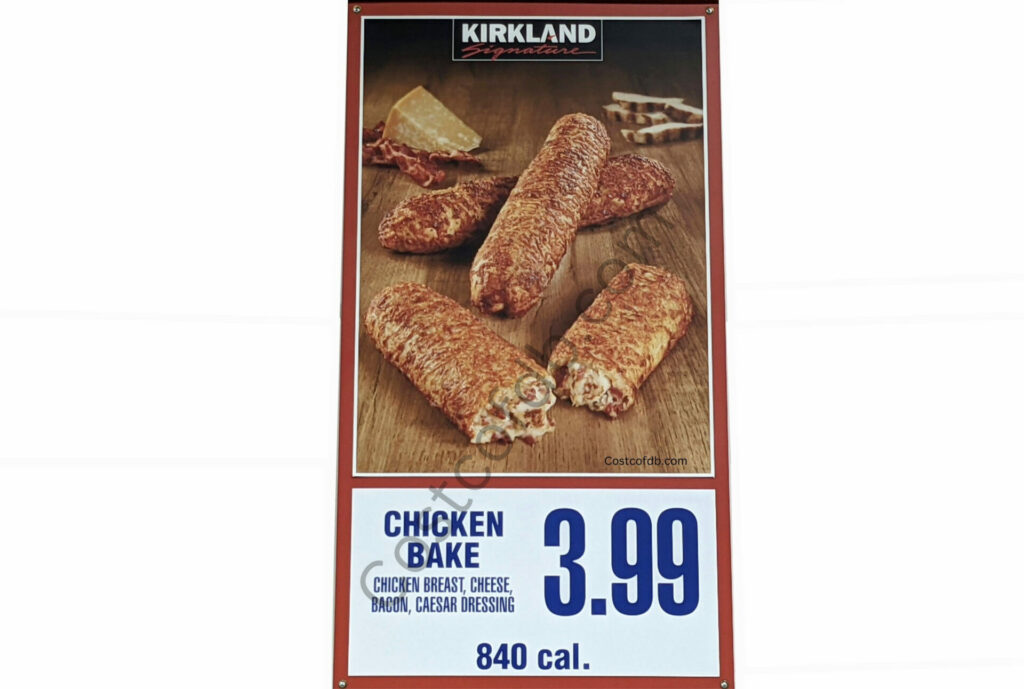 The third member of Costco's holy trinity is the chicken bake. This Costco Classic is essentially a pizza dough burrito filled with chicken, mozzarella cheese, bacon bits, and caesar dressing.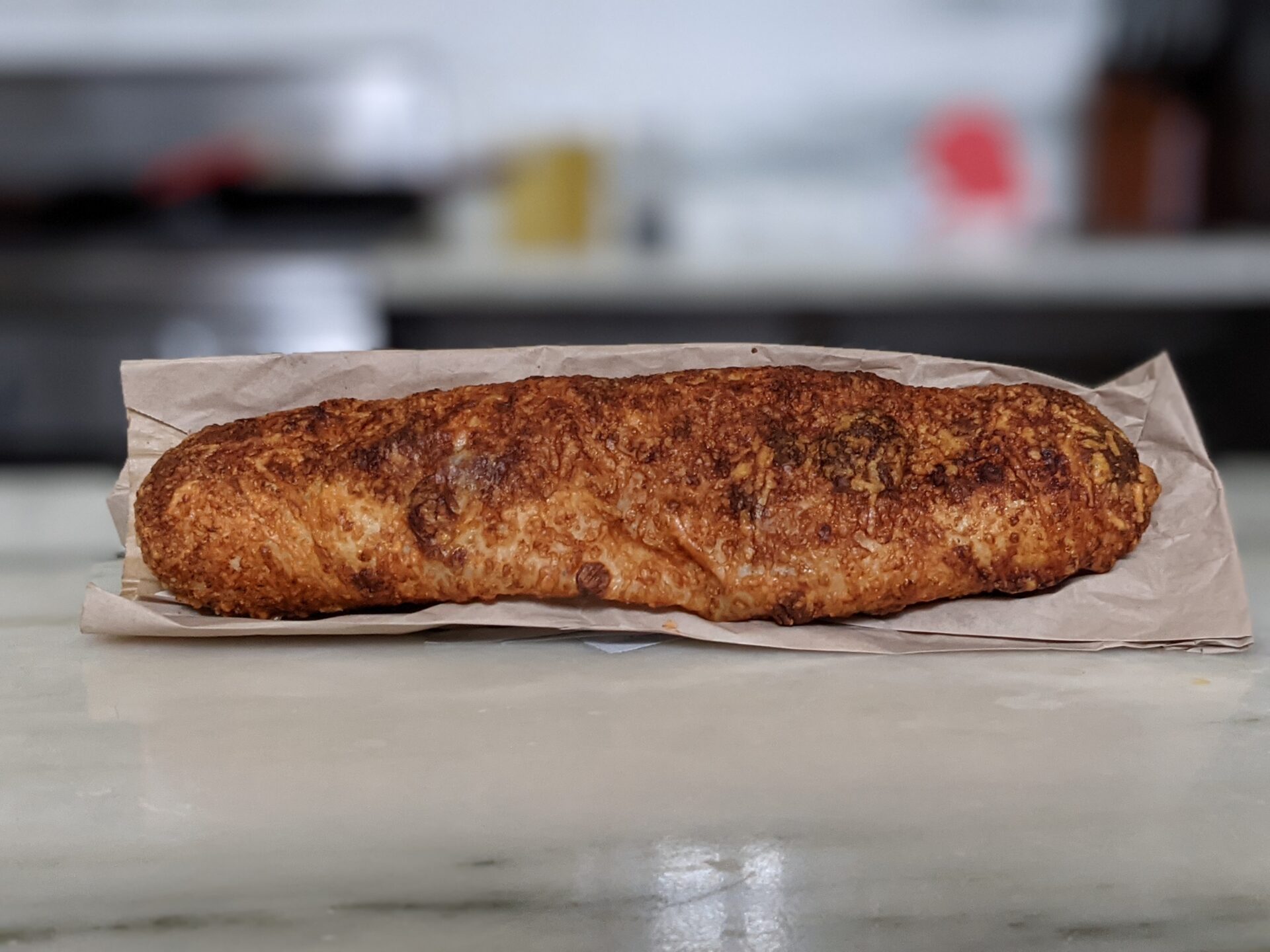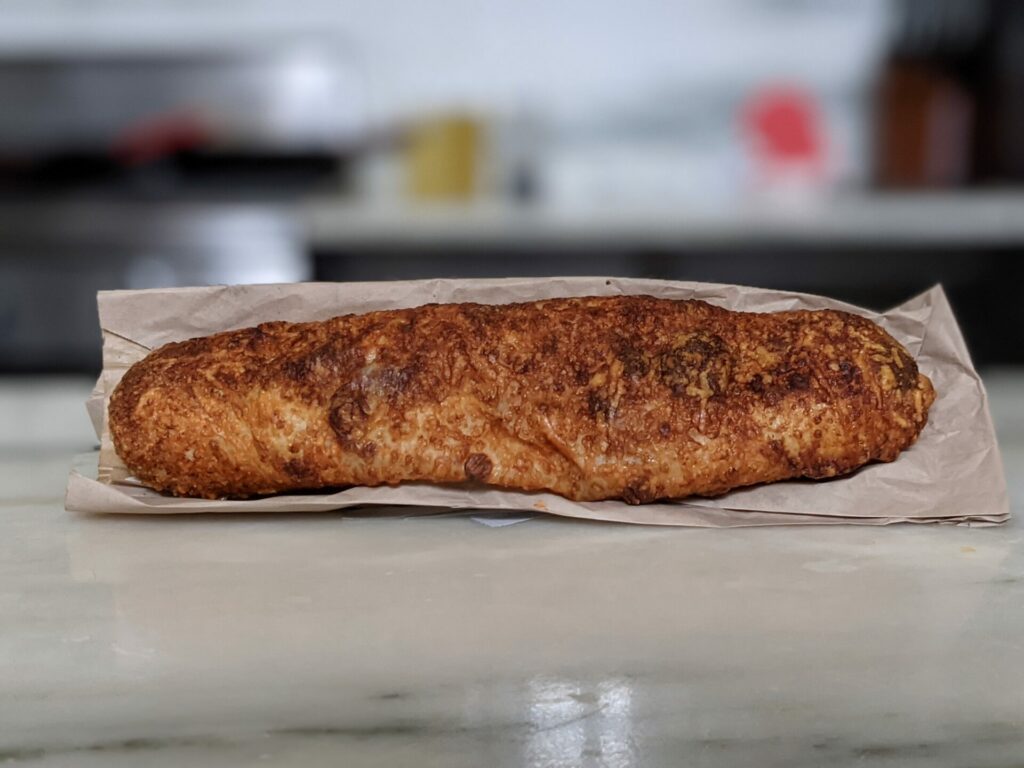 The chicken bake, unfortunately, has gone through some drastic changes over the past few years and is considered by many to now be a shell of its former self.
The first major change is that the Costco chicken bakes are no longer made fresh in house. Pre-pandemic, during the glory years of Costco food court, the chicken bakes were made fresh daily and were a fan favorite.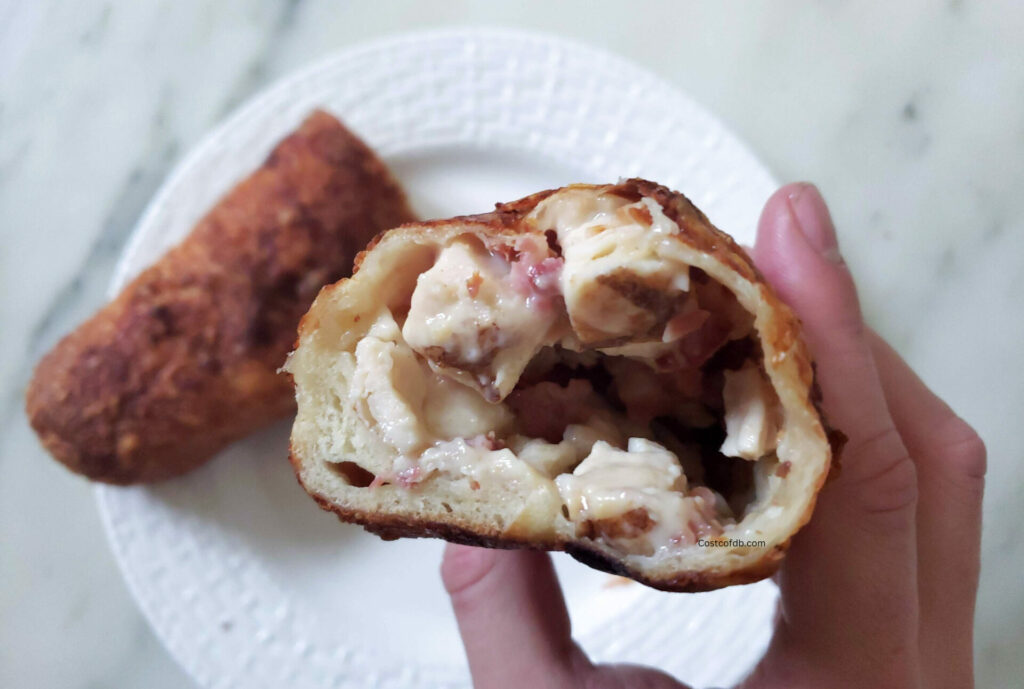 Now, they get shipped in frozen, and the quality difference is significant and noticeable. 
Price Increase from $2.99 to $3.99
In addition to the drop in quality, the price increased from $2.99 to $3.99. This was obviously  due to inflation, but a quality decrease combined with a 30% price increase is not a winning combo.
Costco also sells their Kirkland Signature Chicken Bakes in frozen form in the freezer food section. 
They are a solid option if you want chicken bakes at home and on demand.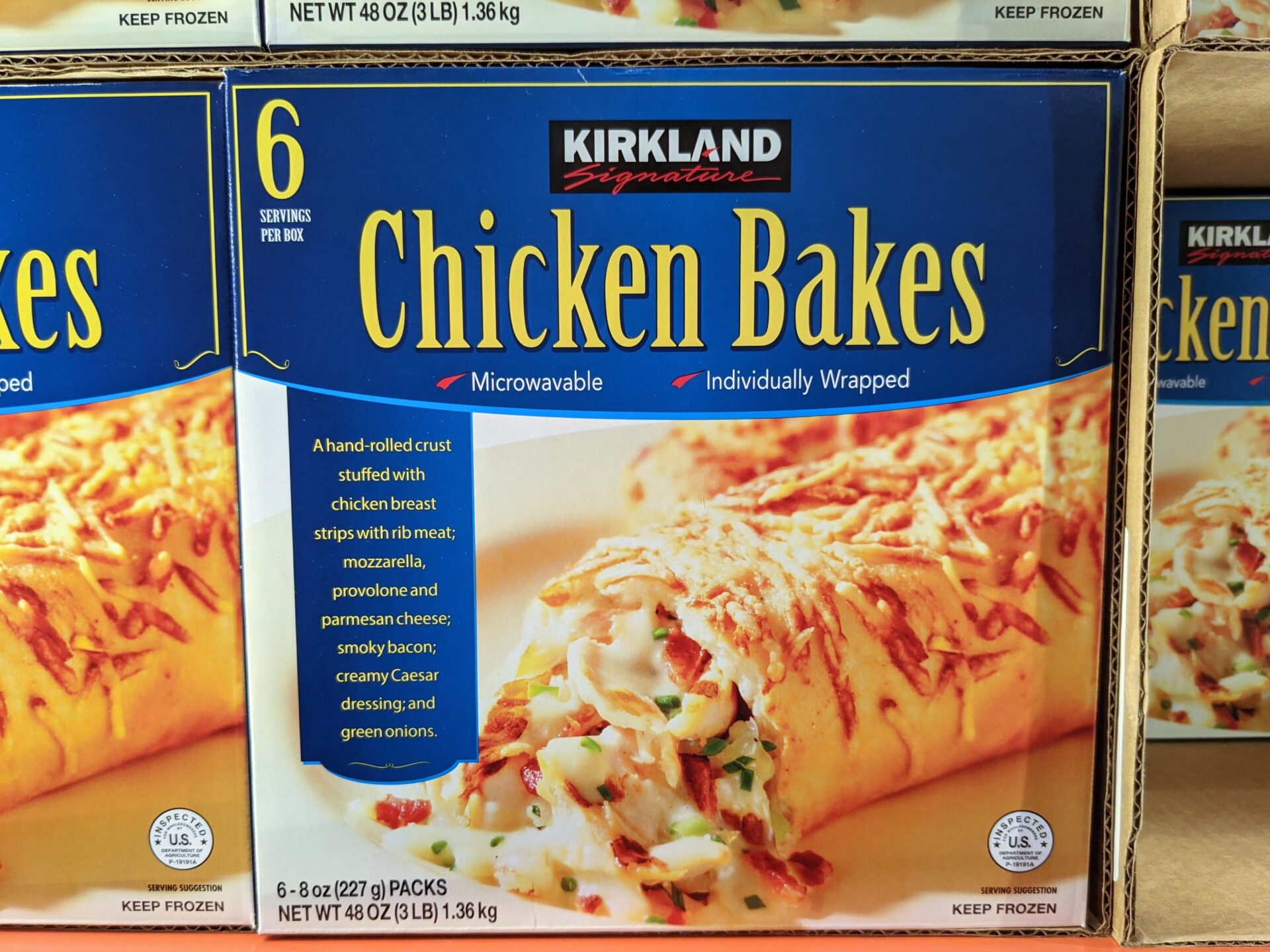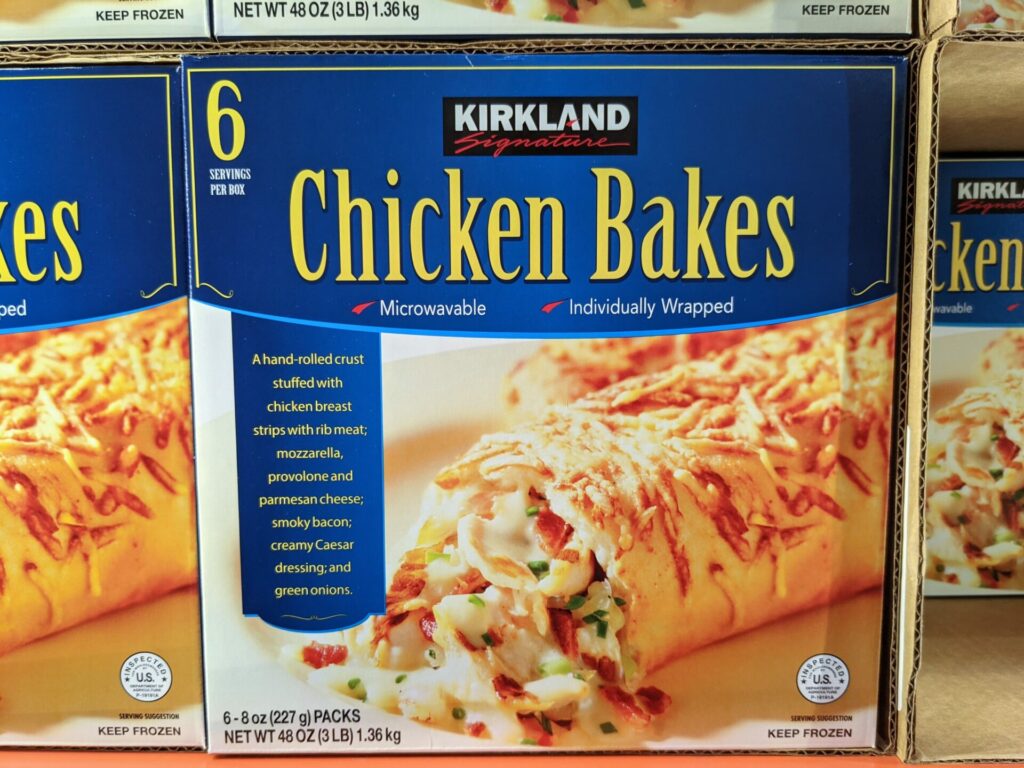 20 oz. Soda With Refill - $0.69
The 20 oz. unlimited Soda with refills now costs $0.69 at Costco food court, increasing in price from $0.59. There are 5 options to choose from at my local Costco, and they are:
Pepsi

Diet Pepsi

Brisk Iced Tea (Sweet)

Sierra Mist

Tropicana Lemonade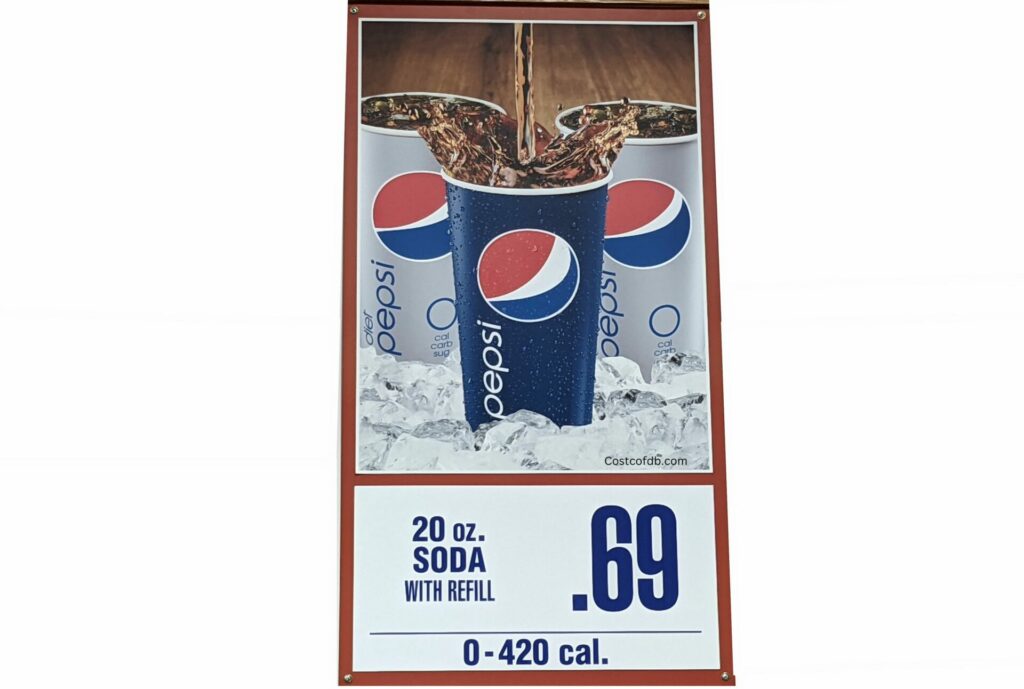 The signage for Costco food court menu lists the soda's calories ranging from 0-420. Water or Diet Pepsi would provide 0 calories, and the drink with the highest caloric value, Pepsi/Sierra Mist, will have 250 calories per 20 ounces.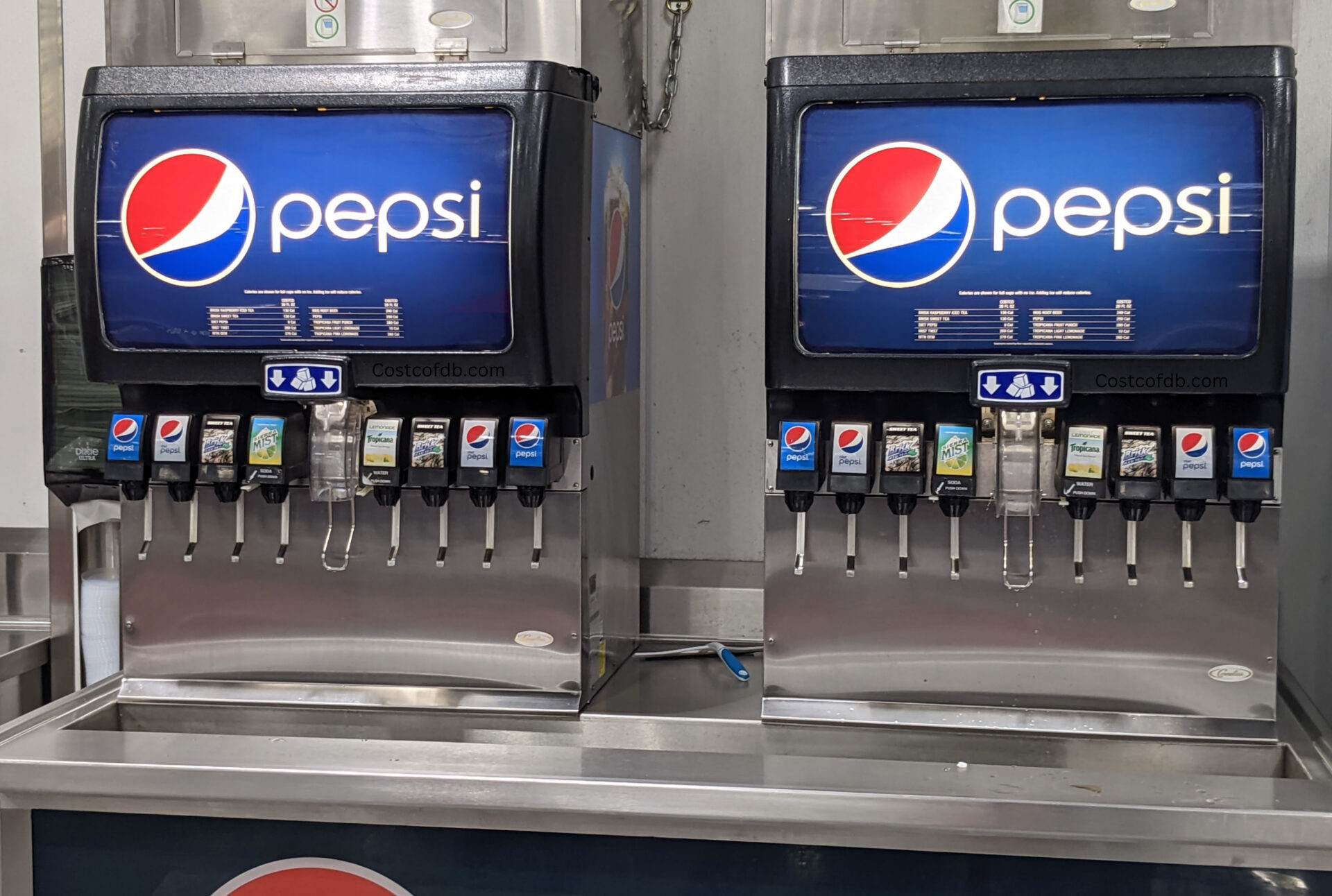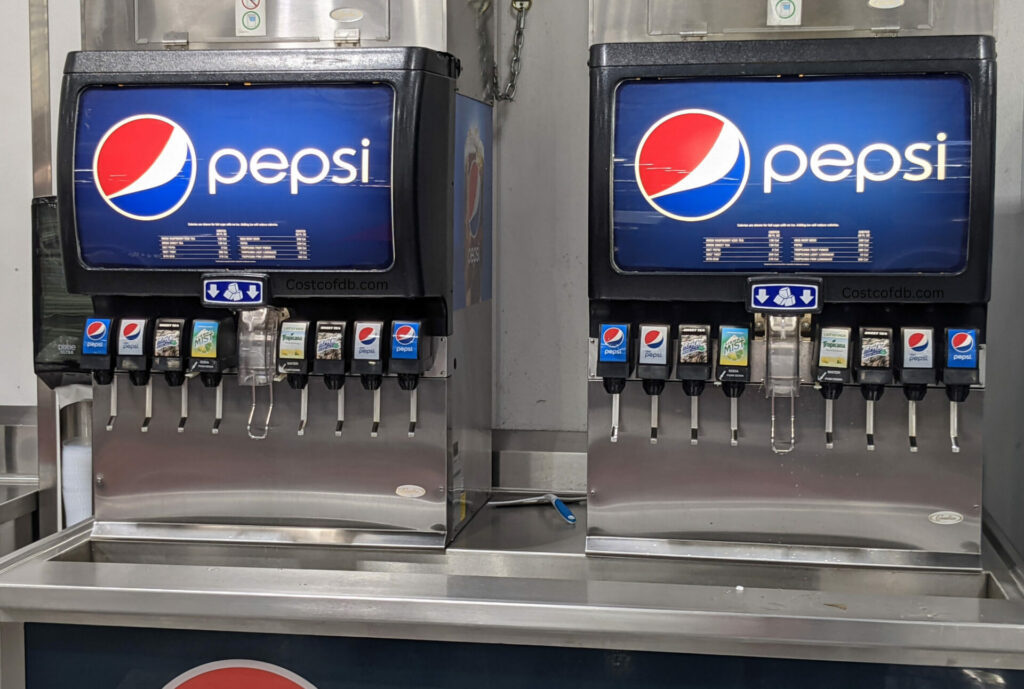 I'm not sure how exactly Costco is getting the 420-calorie number for the sign unless they are factoring in refills. 420 is a little more than 1.5 times 250 calories, and maybe they account on average that each person drinks about 1.5 cups worth (30 ounces). 
Does anybody know the answer to this?
Change From Coke to Pepsi
It may have been almost 10 years now, but I am still a little peeved that Costco made the change from Coke to Pepsi as the fountain soda supplier. 
This obviously was a cost-cutting measure and might even have been the start of the decline of Costco food court. As a broke college kid, nothing beats a $1.50 hot dog with an ice-cold coke.  
How to Order at the Costco Food Court
A lot has changed over the years and the world is evolving into a cashless and even an interaction-less society. 
At most Costco locations, they no longer takes orders at the register during checkout or even directly at the food court. All ordering will be done at a self-serve kiosk located near the food court.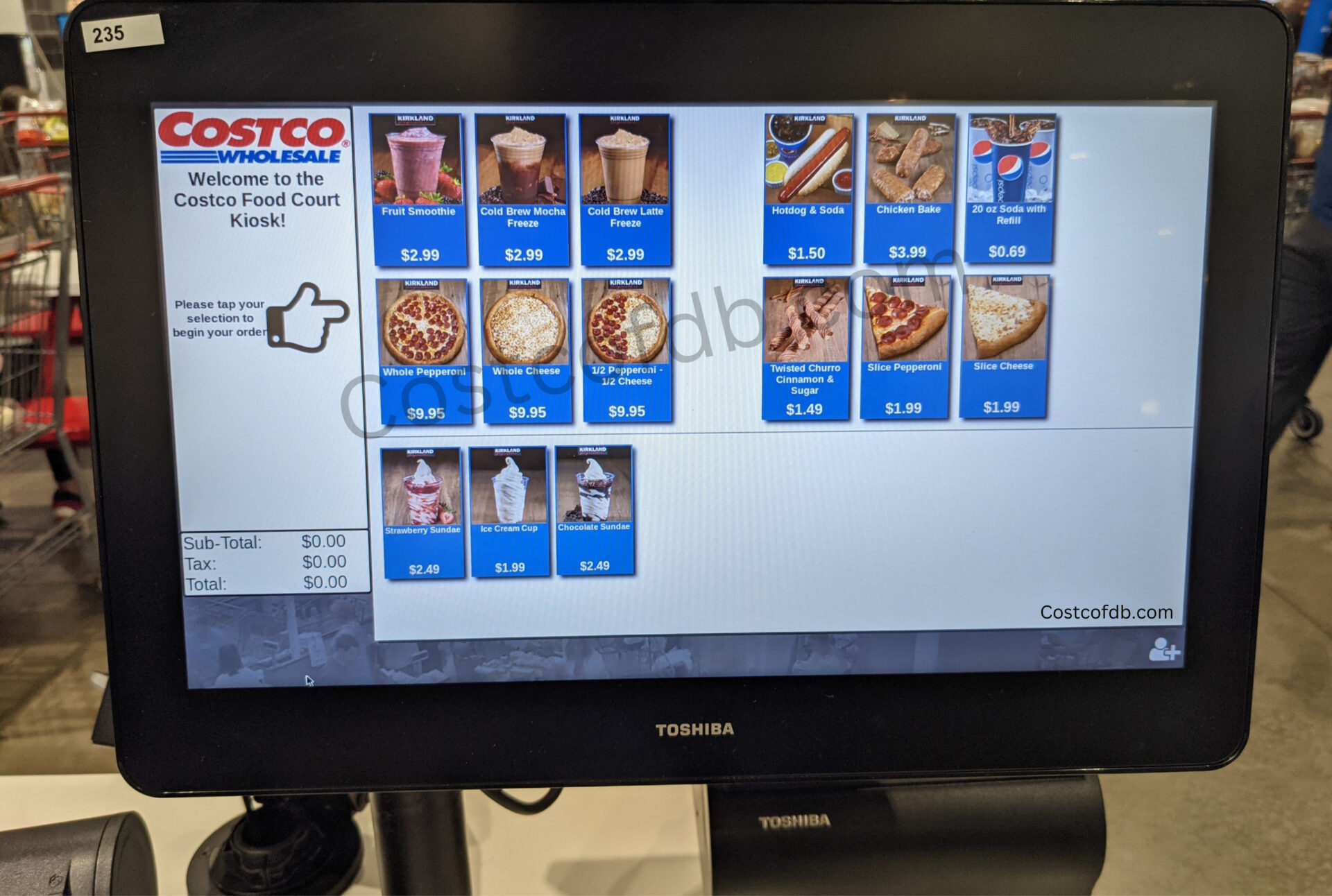 How To Order At Costco Food Court's Self Service Kiosk
The kiosk self-servicing system is fairly intuitive, as all options are listed on the touchscreen. I know some people have anxiety with technology or taking too long when others are behind them, so here are the 4 simple steps to becoming a Costco food court ordering pro:
Touch the Costco food court item you want. It will be added to the online "cart" on the left side of the screen. 

Hit the green Pay For Order button. 

Insert or tap your credit card at the nearest payment processor. It will be right next to the monitor.

Take the receipt, head to the pick-up area, and wait for your order to be called.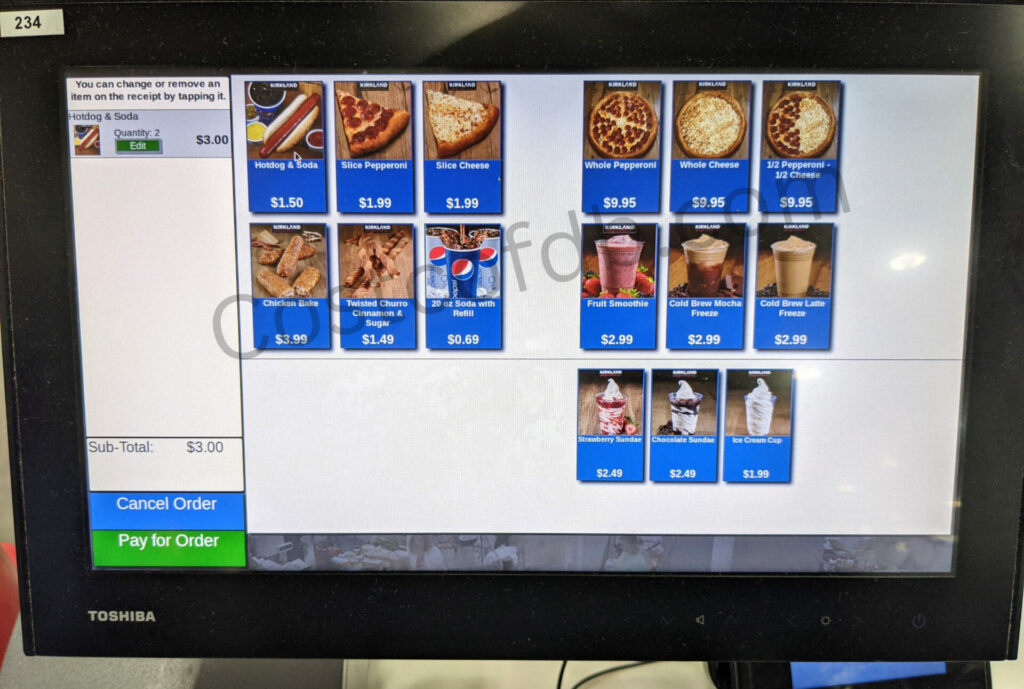 Pros And Cons Of The Self Service Kiosk
My local Costco has 4 terminals, and I have never had to wait in line for more than a few minutes, and most times, there is no line. For the most part, I'm resistant to change, but the Costco food court kiosks have worked out well, and there are some positives to the change. 
No more waiting in long lines to order.

The ordering process is more efficient.

Costco Food Court workers don't have to constantly run between taking orders and fulfilling them.

Costco will save a tremendous amount on plastic gloves (True OGs will understand)
Nothing is perfect in life, and the self-service kiosks are no exception. Here are a few negatives of the food court kiosk. 
Lack of human interaction. 

Can't pay in cash.
Costco Food Court Calories
Costco Food Court Hours - Vary By Location
The Costco Food Court will have the same hours as their respective Costco location, which, of course, will vary by location. My local Costco's operating hours are fairly typical and they are open Monday to Friday from 10am – 8:30pm, Saturday 9:30am-7pm, and Sunday 10am-6pm. 
The Costco Food Court Hours for MY LOCATION are as follows:
Monday: 10am-8:30pm
Tuesday: 10am-8:30pm
Wednesday: 10am-8:30m
Thursday: 10am-8:30pm
Friday: 10am-8:30pm
Saturday: 9:30am-7pm
Sunday: 10am-6pm
The Costco food court hours will match the Costco warehouse hours, but this will vary by location. Some Costco locations will open as early as 9am and close as late as 8:30pm. 

Use this link to find your local Costco Food Court Hours. 
Do You Need A Costco Membership To Order From The Food Court?
Yes, you must be a Costco member to order from the food court. Most Costco locations have their food court inside the warehouse, and you will need to show your membership card at the door when entering Costco.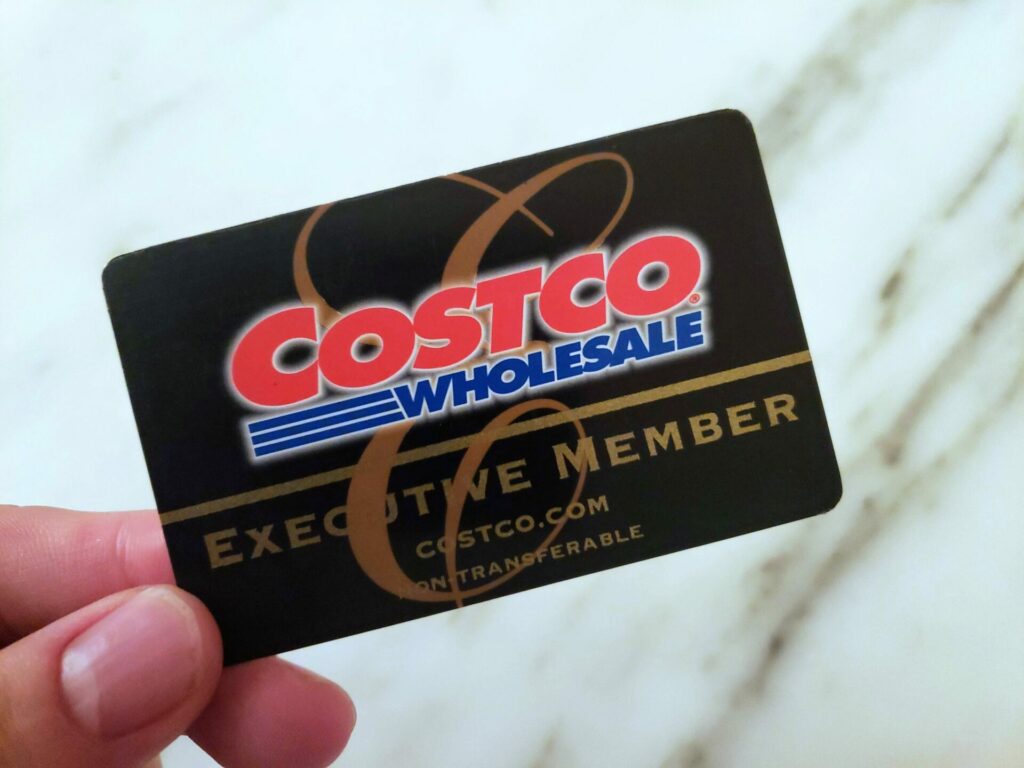 Some Costco food courts are located outside the Costco warehouse, and it is being reported now that many locations require you to scan your membership card before ordering on the food court self-service kiosk.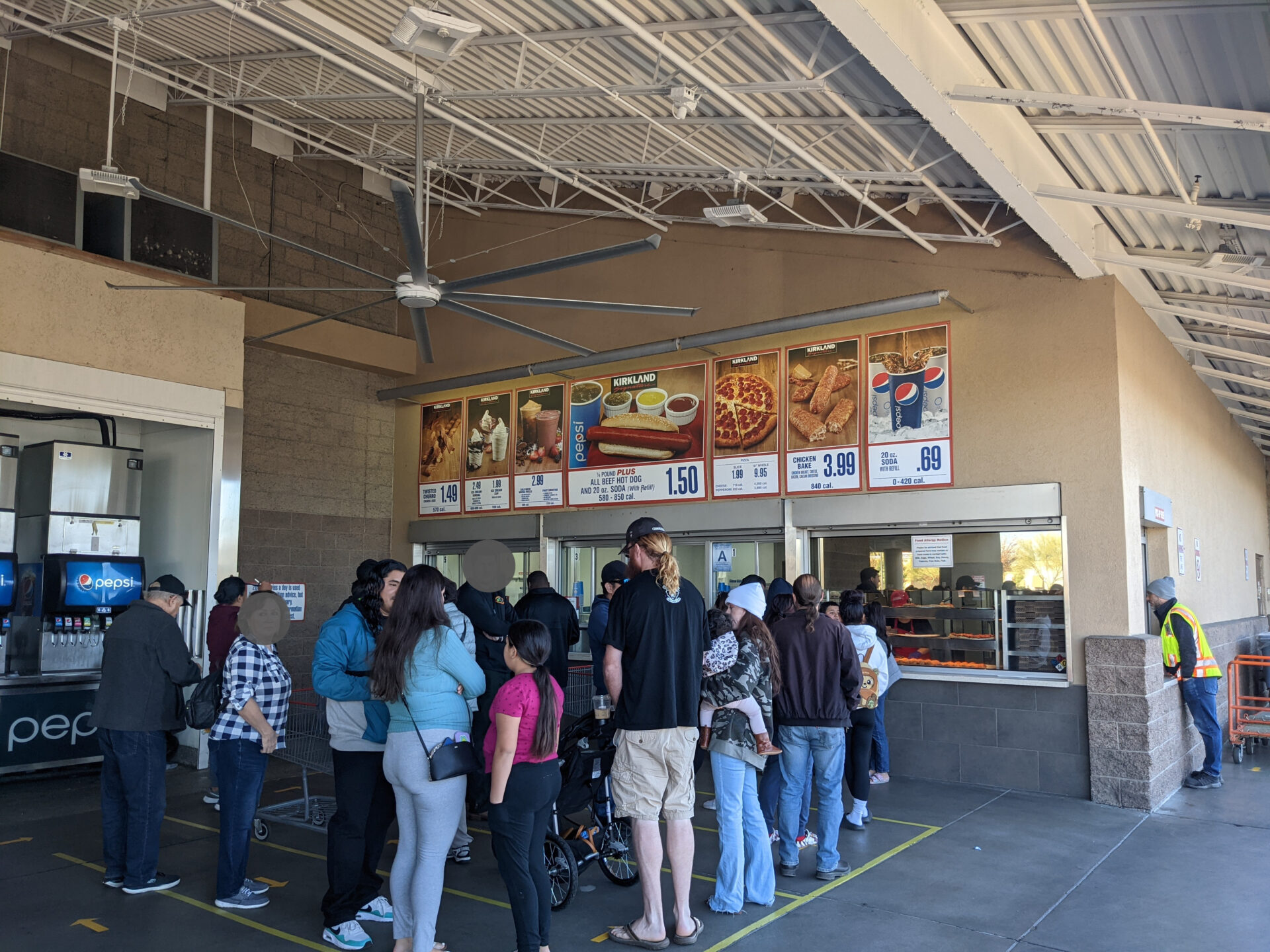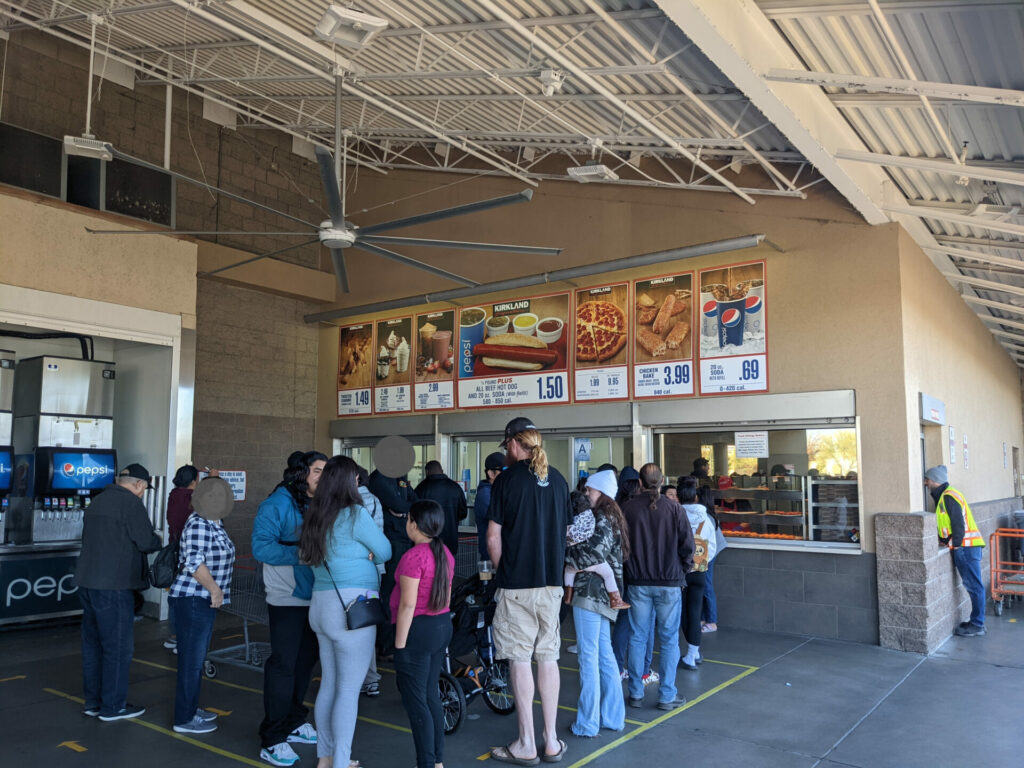 Costco Water Bottle Vending Machines
All Costco food court locations will provide free water cups, but if you are looking for bottled water or want something a little more convenient to carry around the store, you may purchase $0.25 Kirkland Signature water bottles.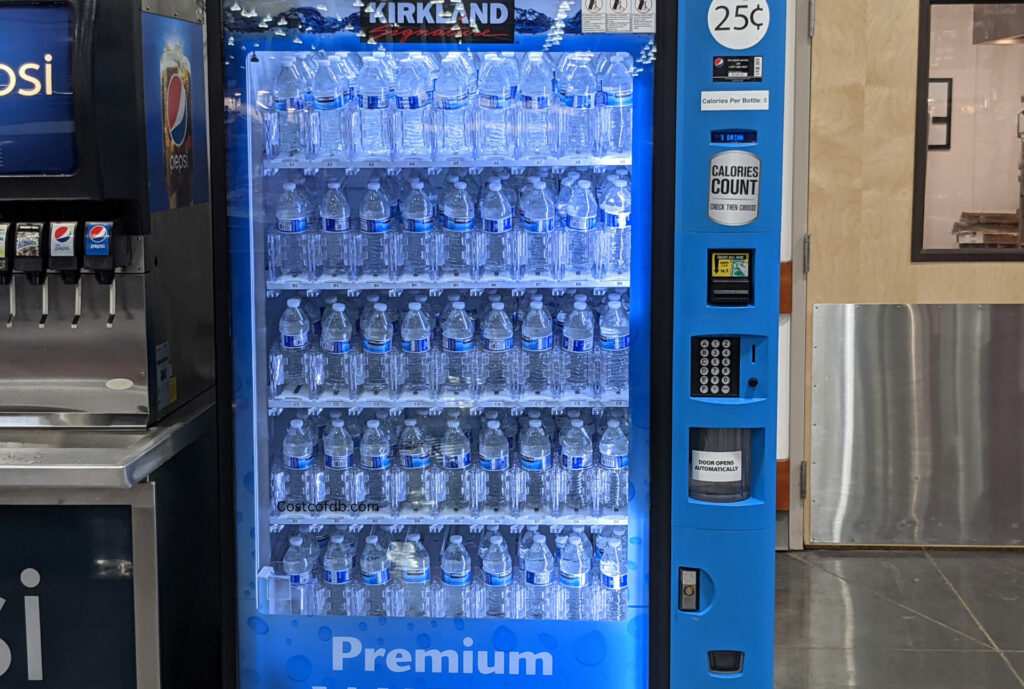 At some locations, cold Kirkland Signature water bottles are sold in vending machines that are often located near the food court. And for $0.25, this is another amazing Costco bargain.
Covid Effects And The Lost Costco Food Court Menu Items
The world has changed significantly during 2020 and 2021, and Costco food court menu also felt the effects. The menu, as you can see, has been significantly simplified, and we lost many fan-favorite options such as:
Turkey Provolone Sandwich – $3.99

Chicken Caesar Salad – $3.99

Al Pastor Salad – $4.99

Chili – $3.99

Hand-Dipped Ice Cream Bar – $1.50

Combo Pizza $1.50 / $9.95

Polish Dog with Soda – $1.50

Acai Bowl – $4.99

Nonfat Yogurt – $1.35

Fresh Made Gelato – $1.50 Cone / Hand Packed Quart $4.99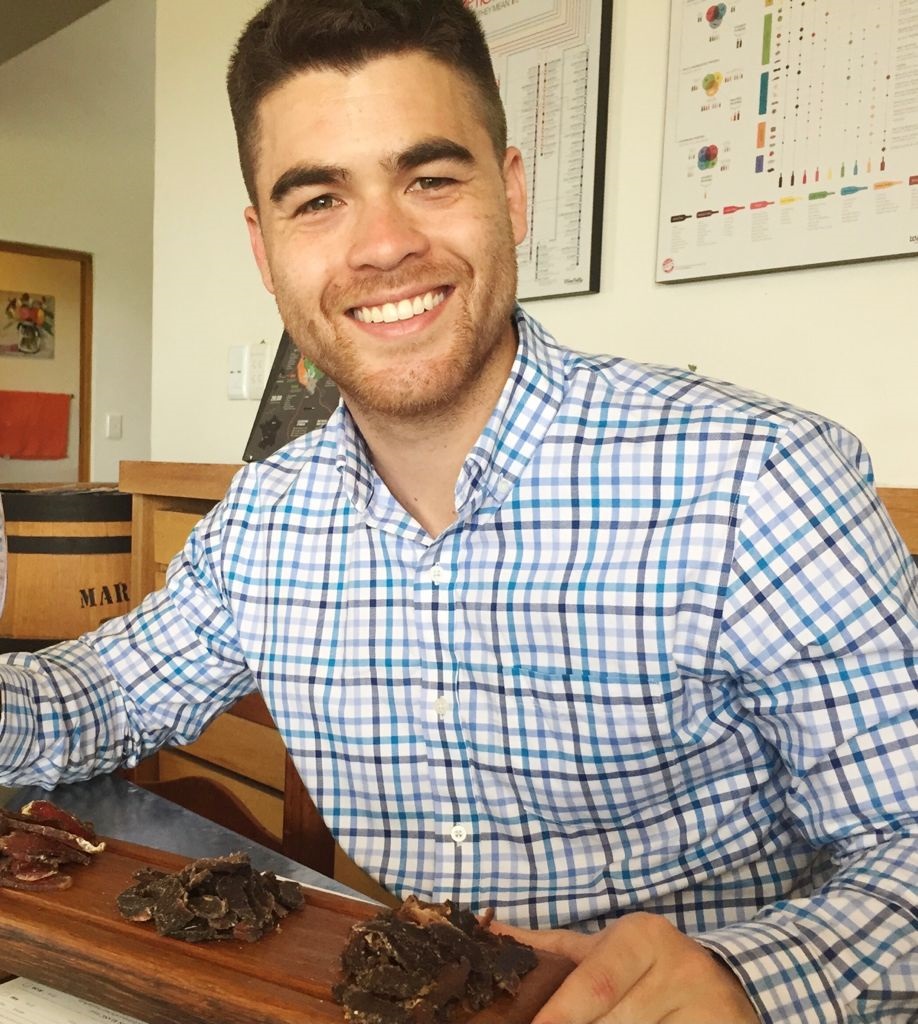 Greg Larkin is the founder and managing editor of Costco Food Database, the premiere site for honest takes on all things Costco food. A self-proclaimed Costco super-fan since childhood, Greg turned his obsession in a mission to properly rate and review all of Costco's delicious buys. When he's not busy navigating Costco aisles, you can find Greg smoking Kirkland Signature meats, meal prepping, or perfecting his homemade jerky recipes.