Costco Udon Noodle Bowls - Is It Too Unhealthy?
Nongshim Udon Noodle Soup Bowls at Costco
Costco sells a 6 pack of Nongshim Udon Noodles for $18.99. The udon noodles can be found in the pantry and dry goods area of the store near other items such as the pho noodles, Mandarin Noodles, and the rice ramen.
Nongshim also sells a Tonkotsu Ramen at Costco.
The Nongshim Udon noodles from Costco include 6×9.73 ounce bowls. Each bowl will consist of wrapped noodles, sauce, and flakes and will take approximately 4 minutes to cook.
Have You Tried Costco's Udon Noodle Bowls?
Let the rest of the Costco Food Database community know what you thought of this product. Results and reviews are at the bottom of this page.
Please allow 24 hours for review moderation and approval.
Udon Noodles are Japanese thick wheat flour noodles. In Japan, they are often eaten in a light broth and are considered a comfort food.
There are many variations of Udon noodles, and depending on the type, they can be served cold in the summer and warm in the winter. 
Udon noodle bowls are often topped with protein, such as chicken, shrimp, or beef.
How Much Do Costco Udon Noodle Bowls Cost?
The 6 pack of Costco udon noodle bowls costs $18.99. I was able to grab the box when they went on sale for $14.99. 
This is a $4 or 21% discount, which helps bring the price down significantly. At retail, each large 9.7-ounce bowl sells for $3.17; when on sale, the Costco udon noodle bowls go for $2.50.
At first glance, this is quite pricey for an instant noodle bowl. The cheapest instant noodles can be purchased for as little as $0.25 while most other premium noodles can be found in the $2+ range. 
The $3.17 price is up there, but this bowl of noodles does weigh 9 ounces. When on sale, the $2.50 per bowl price for the Costco udon noodles is much more tolerable.
For reference, Costco's frozen ramen noodles sell for $2.50 per bowl.
Costco Vs. the Competition
It doesn't appear that these Udon noodles are sold anywhere except for at Costco. 
The udon noodle bowls can be found on Amazon or Walmart, but those are sold at marked-up prices through 3rd party sellers. I always love to see Costco exclusive items.
Nongshim Udon Noodles - Taste Test
No Need to Use All The Sauce
I followed the directions on the packaging, and the Costco udon noodles were extremely easy to make. One thing I do want to caution you on is not using the entire sauce packet. 
I don't think all of the sauce is needed for an intense flavor, and it contributes significantly to the extremely high sodium content, which I will discuss further down in the article.
The broth is flavorful and savory but extremely salty. I found the soy sauce broth tasty, with a hint of a fishy flavor. It's enjoyable but not necessarily the best soup broth I've ever had.
The Udon noodles are fantastic. They have a very mild flavor and pick up the flavor from the broth. 
I am a big fan of the noodles in this bowl as they had a great texture and were a wonderful combination of chewy and bite-through. 
The flakes packet included green onion, seaweed strips, tempura balls, and dried fish cake slices. This provided a nice variety of textures and flavors to liven up the Costco udon noodle bowls.

Costco Udon Noodle Serving Suggestions
This Costco bowl of Udon noodles is pretty solid on its own, but can be significantly enhanced with the right toppings. I highly recommend going with a protein such as chicken or beef.
If you are looking for a special treat and a delicious meal, try adding one or two pieces of Costco's tempura shrimp. The shrimp is super crispy and flavorful and will pair well with the Udon noodles.
Other serving suggestions or toppings that I recommend are:
Soft Boiled Eggs

Chopped Green Onions

Nori (Seaweed)

Ginger

Garlic
How to Cook Costco Udon Noodles
Nongshim offers two different methods to cook their Udon noodles; microwaving or adding hot water. Both cooks are fairly straightforward, and it takes just 4 minutes to cook the noodles.
I like to use the microwave when cooking these Costco Udon noodle bowls as it's easier for me to track the 4 minutes. It also helps me resist temptation from peeking under the lid prematurely.
Pro Tip: Transfer the udon noodles to a different bowl if you are concerned about microwaving the provided plastic bowl.
Remove the lid. Place unwrapped noodles, sauce, and flakes into the bowl.
Pour room-temperature water up to the inside line.
Microwave for 4 minutes without the lid. Stir and serve.
Place unwrapped noodles, sauce, and flakes into the bowl. 
Pour hot water up to the inside line.
Close the lid for 4 minutes. Stir and serve. 
Costco Udon Noodle Bowls Calories and Nutrition
How Many Calories In Each Udon Noodle Bowl?
One serving of Costco Udon Noodles is actually only going to be half of a bowl, but Nongshim also provides the nutritional information for a whole bowl as well.
Each half bowl will have 210 calories coming from .5 grams of fat, 46 grams of carbs, and 5 grams of protein. A whole bowl of Costco's udon noodles will have 410 calories with 1 gram of fat, 92 grams of carbs, and 9 grams of protein.
I can definitely understand why Nongshim wanted to make one serving to be half a bowl, and that's because this nutritional label is absolutely disgusting.
The meal is comprised pretty much only from carbs. 92 grams of carbs is a ridiculous amount to take in on any one meal, especially when combined with only 9 grams of protein.
Extremely High Sodium Warning
The second major red flag with these Costco Udon Noodle bowls is will be the extremely high sodium. Each full bowl will contain 1820 mg of sodium, or 79% of the daily recommended value.
This is insanely high and one of the highest amounts of sodium I've seen on a nutritional label. Eat this bowl in moderation, and try not to drink too much broth.
Costco Food Database User Reviews
Have you tried this item? Let the rest of the Costco Food Database community know what you think. Leave a rating and review for this product. 
Costco Udon Bowls
How to Prepare Nongshim Udon Bowls from Costco
Instructions
Remove the lid. Place unwrapped noodles, sauce, and flakes into the bowl.

Pour room-temperature water up to the inside line.

Microwave for 4 minutes without the lid. Stir and serve.
Nutrition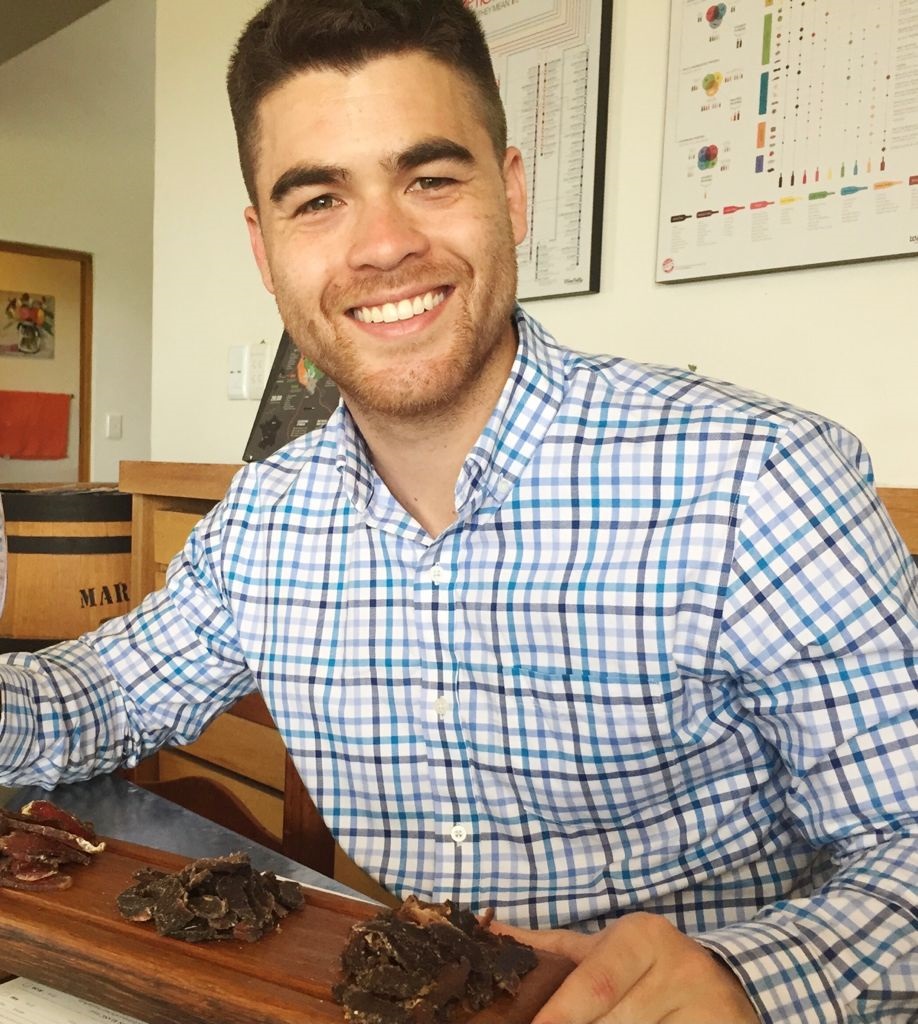 Greg Larkin is the founder and managing editor of Costco Food Database, the premiere site for honest takes on all things Costco food. A self-proclaimed Costco super-fan since childhood, Greg turned his obsession in a mission to properly rate and review all of Costco's delicious buys. When he's not busy navigating Costco aisles, you can find Greg smoking Kirkland Signature meats, meal prepping, or perfecting his homemade jerky recipes.