Costco Organic Dried Mangoes Kirkland Signature (Artisan Like?)
Organic Dried Mangoes at Costco
Costco sells its Kirkland Signature Organic Dried Mangos for $15.99. They come in a 40oz bag (2.5lbs) and can be found in the pantry and dry goods area of the warehouse, often near items such as the Seaweed Snack, Green Chile, or the Madras Lentils.
Have You Tried Costco's Dried MAngoes?
Let the rest of the Costco Food Database community know what you thought of this product. Results and reviews are at the bottom of this page.
Please allow 24 hours for review moderation and approval.
Costco's Dried Mangoes are Unsulfered!
These are USDA organic, and they are unsweetened and unsulfured. 
Unsulfured dried fruit means that the fruit doesn't have any preservatives. Sometimes, dried mangoes will have sulfur dioxide to prevent spoiling and to preserve the bright orange color of the mangoes.
In this case, there is no sulfur dioxide, and the dried mangoes do look a little on the brown side but are completely safe and healthy for consumption. Sulfur dioxide in small amounts is safe, but it is toxic in large quantities, and I would prefer to avoid it altogether. 
These Dried Mangoes have a Great Shelf Life
I'm glad that Costco does sell dried mangoes that do not contain any sulfur or other preservatives, but this doesn't mean you have to rush and eat the entire giant 2.5-pound bag of mangoes. 
The mangoes will still be good for about 10 months. I purchased mine on Feb 1st and the expiration date is Dec 10th of the same year. 
Considering this is 100% organic and is without preservatives, a 10-month shelf life is pretty darn good!
Costco Keeps The Packaging Simple!
For the packaging, I love that Costco keeps it as simple as the mangos themselves. The bag is very simple and plain, but gets the point across of what this product is. 
They didn't add anything to the mango and aren't adding anything to the packaging. They aren't trying hard to sell you on it, and if you want dehydrated mango, then you are going to buy this product.
Costco Cost Comparison - Kirkland Dried Mangoes
How Much Do The Dried Mangoes Cost at Costco?
Costco sells the large 2.5 pound bag of Dried Mangoes for $15.99. This breakdown to $6.40 per pound which is an absolute steal of a price. 
Costco vs Trader Joe's - Price
Trader Joe's sells 6 ounce bags of dried mangoes for $3.99. This converts to a per pound price of $10.64. 

Yes, you do have to buy quite a bit more in terms of weight, but you are saving nearly 40% per pound. This is an exceptional deal that can only be had at Costco.
The Dried Mangoes Smell Amazing
The first thing I noticed when I opened the bag was the smell. I'm not a big mango fan or even a big sweets fan, but these smelled so delicious and tasty. It's a nice hearty mango smell, and I couldn't wait to dig in.
There is Variety in Cut, Taste, and Texture
When I think of a mango, I think of a bright orange color that mangoes are known for. That isn't going to be the case for these Kirkland Signature Dried Mangoes. Like I mentioned above, there are no preservatives, so the mangos will look a little more brown and dark orange.

The dried mangos also come in a variety of shapes and sizes. They are all essentially sliced pieces of mango, but there seems to be some wild fluctuations in thickness. 
I can understand that certain pieces may be longer or shaped differently than others, due to where exactly on the mango they are cut from, but I would expect thickness to be relatively consistent.
Some pieces are about ⅛ inch thick, while others are easily over ½ inch thick. Many pieces fall somewhere in between that range. 
The fluctuations in thickness aren't exactly the end of the world and may even be a positive to the product itself. 
I enjoy eating a variety of sizes and actually enjoy the different bites that each mango slice provides. It brings a more artisan and high quality feel to the product. 
Kirkland Signature dried Mangoes Taste Test
How do the Mango Slices Taste?
From my first bite, I knew these were a winner. The dried mangos were firm on the outside and chewy on the inside, which was perfect. They were not overly dried out, and the thicker pieces definitely had a very nice chewy texture.
These mangoes, of course tasted like mango and each bite had plenty of mango flavor with just a hint of sweetness. They aren't overly sweet thanks to the no added sugars.  
Because there are no preservatives, some dried mangoes were a little darker than others. The darker ones had a slightly different taste which provided the bag with some variety. Fresh mangoes don't all taste the same, so I don't expect every piece of dried mango in this bag to taste the same. 
Overall this is a nice and tasty snack. I thoroughly enjoyed the mango pieces and I expect to go through the mango bag fairly quickly. 
Costco Dried Mango Nutritional Information
How Many Calories in Kirkland Signature Dried Mangoes?
Each serving is ½ cup and contains 140 calories. Because this is just fruit, there are 0 grams of fat, 34 grams of carbs, 24 grams of sugar, 0g of added sugar, and 1 gram of protein. 
This is going to be roughly the same nutritional facts as regular mango. The difference will be the weight or amount of food in each serving size as fresh mangoes will contain juice, while these will be dehydrated. 
Are Dried Mangoes Healthy?
Because this is organic dried mango with no added sugars or preservatives, the only ingredient is going to be organic dried mango. Since there are no other ingredients, I think it's safe to say this is a healthy snack to eat.
You really can't ask for a better product. If you were to dehydrate mangoes at home, you will get the exact same ingredients and nutritional value as these purchased from Costco. 
The nutritional information is exactly what you expect from this product.
A product like these organic dried mangoes is one of the big reasons I'm a Costco fan. These are considerably cheaper than most other stores and the quality of the dried mangoes is top notch. 
If you like dried fruit or are just looking for a healthy snack, you can't go wrong with these Kirkland Signature Organic Dried Mangoes from Costco.
Costco Food Database User Reviews
Have you tried this item? Let the rest of the Costco Food Database community know what you think. Leave a rating and review for this product.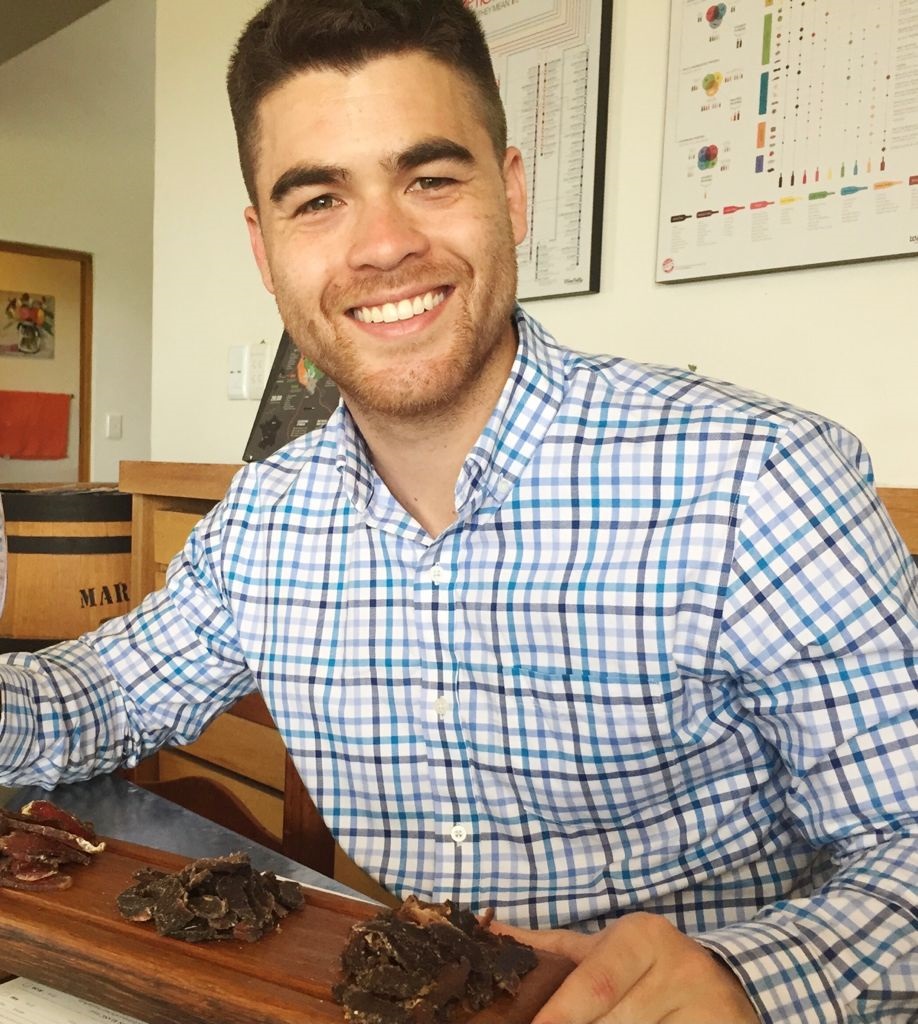 Greg Larkin is the founder and managing editor of Costco Food Database, the premiere site for honest takes on all things Costco food. A self-proclaimed Costco super-fan since childhood, Greg turned his obsession in a mission to properly rate and review all of Costco's delicious buys. When he's not busy navigating Costco aisles, you can find Greg smoking Kirkland Signature meats, meal prepping, or perfecting his homemade jerky recipes.