Costco That's It Mini Fruit Bars
That's It Mini Fruit Bars are now at Costco! With only 2 ingredients and no added sugars, these fruit bars are a healthy and tasty little snack.
That's It Mini Fruit Bars at Costco
Costco sells That's It Mini Fruit Bars for $13.99 and brings the price down to $9.99 when they are on sale. Each box of That's It Minis contains 24 individually wrapped fruit bars consisting of 3 varieties – Strawberry, Mango, Blueberry.
My local Costco had these in the pantry and dry goods area next to the granola items, brazil nuts, and the sourdough bread instead of in the snack and candy area. Both areas are near the checkout stations, but I would have imagined these to be in the snack area.
That's It is a company dedicated to simple and easy ingredients. These mini fruit bars only have two ingredients with no preservatives or sugar added. They are also gluten free, certified paleo, and free of the top 12 allergens.
Have You Tried Costco's That's It Bars?
Let the rest of the Costco Food Database community know what you thought of this product. Results and reviews are at the bottom of this page.
Please allow 24 hours for review moderation and approval.
In my opinion, what makes these special is that they only utilize two ingredients, and both of those ingredients are fruit. The fruit bars are actually a combination of two fruits – Apple and whatever flavor the bar is. The strawberry flavored bar is actually apple and strawberry and so forth.
I'm thinking these can be a great snack to throw in the kid's lunch box for school. These are the mini versions of the fruit bar and they do look a little small to me. Even for my 3 year old, one mini fruit bar may not be enough for a full on kids snack, but may be better suited as part of a lunch.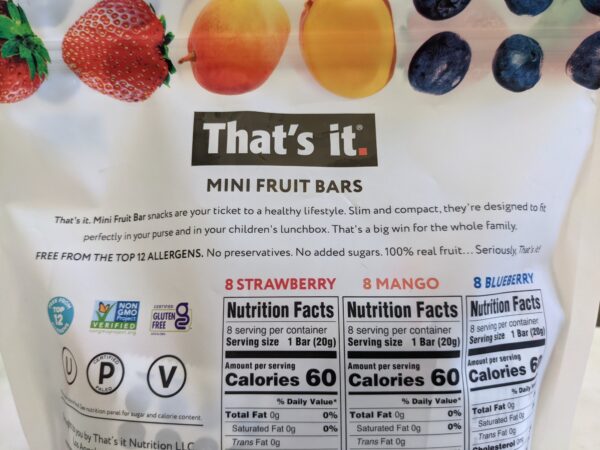 Once again, Costco seems to be the best option in terms of price.
| | Price | Price Per Bar |
| --- | --- | --- |
| Costco Retail (24 Pack) | $13.99 | $0.58 |
| Costco Sale (24 Pack) | $9.99 | $0.42 |
| Thatsitfruit.com (24 Pack) | $19.99 | $0.83 |
| Target (10 Pack) | $6.99 | $0.70 |
Each That's It Mini Fruit Bar will cost $0.58 at Costco and the price will drop down to $0.42 per bar when the item is on sale. The official website sells the same 24 pack for $19.99 which is a 42% jump from the Costco retail price and a 100% increase from the Costco sale price. You can pay 42 cents a bar at Costco or nearly double from Thatsitfruit.com.
Target sells a 10 pack of these Mini Fruit Bars for $6.99. This is a slightly more reasonable price and the price per bar is $0.70. Still much more expensive than Costco's retail and sale price.
You do have to buy in bulk in Costco, but even then, the price difference makes it too hard to pass up on.
You can buy these at target and pay $7 for 10 mini bars or pay $10 at Costco for 24 mini bars. You get an additional 14 bars for 3 dollars. If you want these bars, there is no reason to not buy them at Costco.
The bag looks very nice and stands out in the aisle at Costco. It's a clean looking bag with pictures of whole fruits. They prominently display that there are only 2 Ingredients in each fruit bar and that is a great selling point and probably all they need to sell these fruit bars.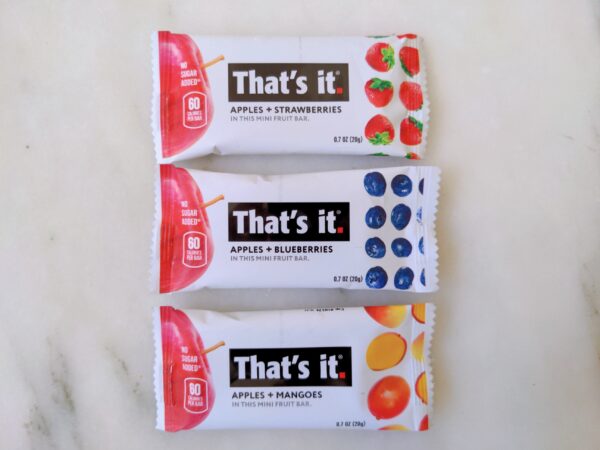 My only problem with the packaging is that it doesn't really tell or show you what exactly the product is. I was under the impression that it was a dehydrated fruit bar similar to a fruit roll up but I found out when I was ready to taste the product that it was closer in texture to a Cliff Bar. 
The texture was actually a very pleasant surprise for me. It provides a high quality feel to the snack. From the appearance, it looks like its ground up fruit that is then shaped into a bar. They are using whole fruits and it shows with this texture.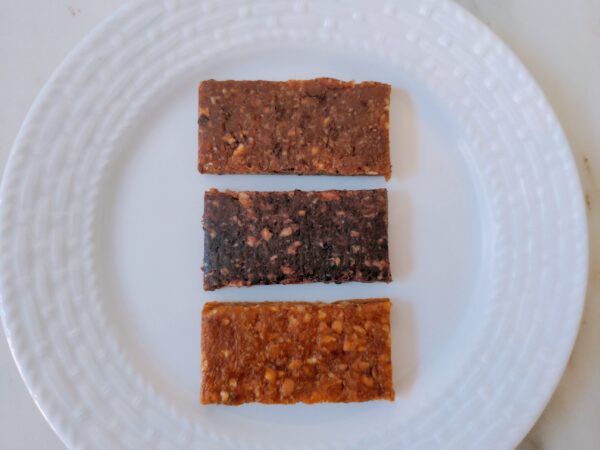 That's It Fruit Bar Review
There are three different flavors in the variety pack of That's It Mini bars that they sell at Costco. Those flavors are blueberry, strawberry, and mango, and they did a really good job with the fruit blend of each of these bars. Each flavor was distinct and tasted unique. I could clearly tell the difference between the flavors and they are strong enough where I believe most people would be able to blind taste test and determine what these flavors are. 

The texture of the bar was very much like a cliff bar. You could tell this wasn't a generic fruit bar, and that instead, That's It used real whole fruits.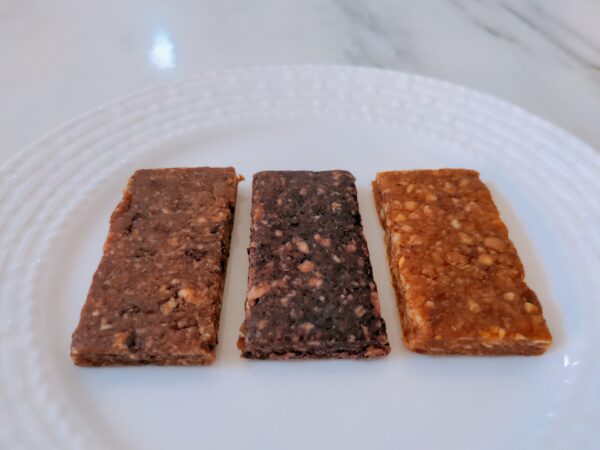 The bar itself tasted very good. There was definitely some sweetness, but because of the no added sugars, it wasn't overly sweet. The fruit bar was a little dry, but that is to be expected for a bar. These are dehydrated and there were no juices within. 
I was planning to give these as a school snack for my 3 year old and with the soft texture I have no problem giving this to my almost 1 and a half year old as well. They both thoroughly enjoyed the snack. They weren't begging for more when I gave it to them, but they have no problem eating whatever amount I offer them.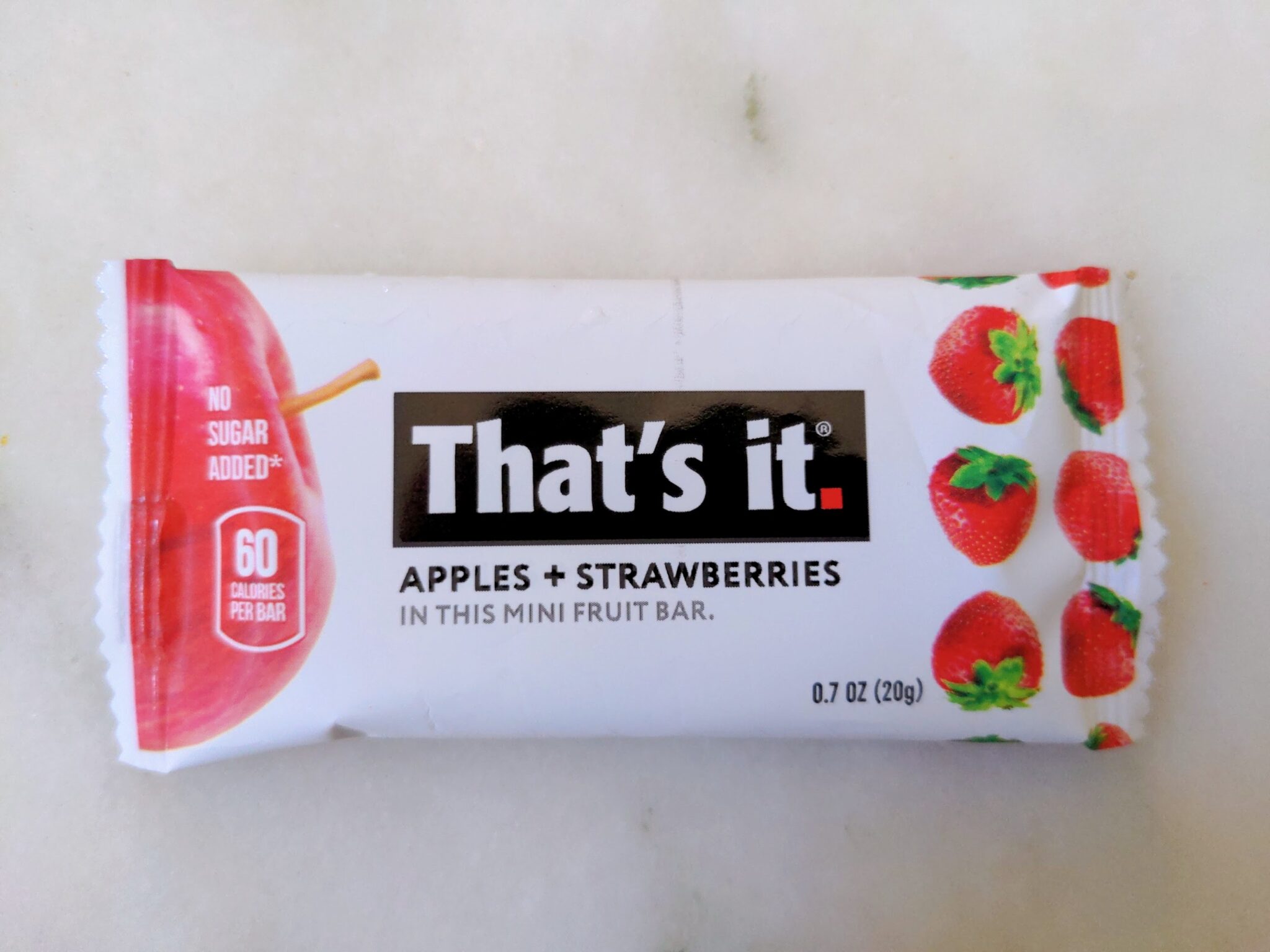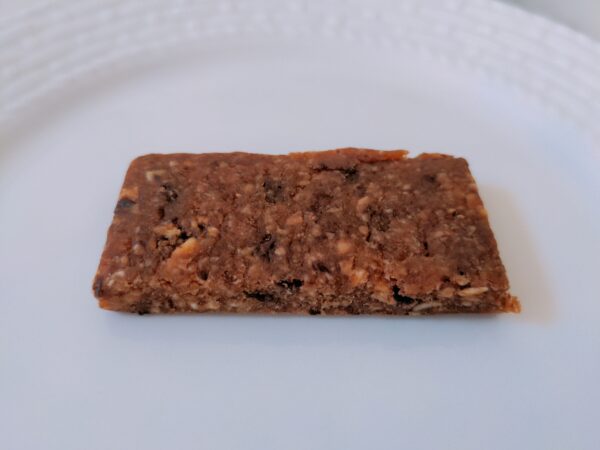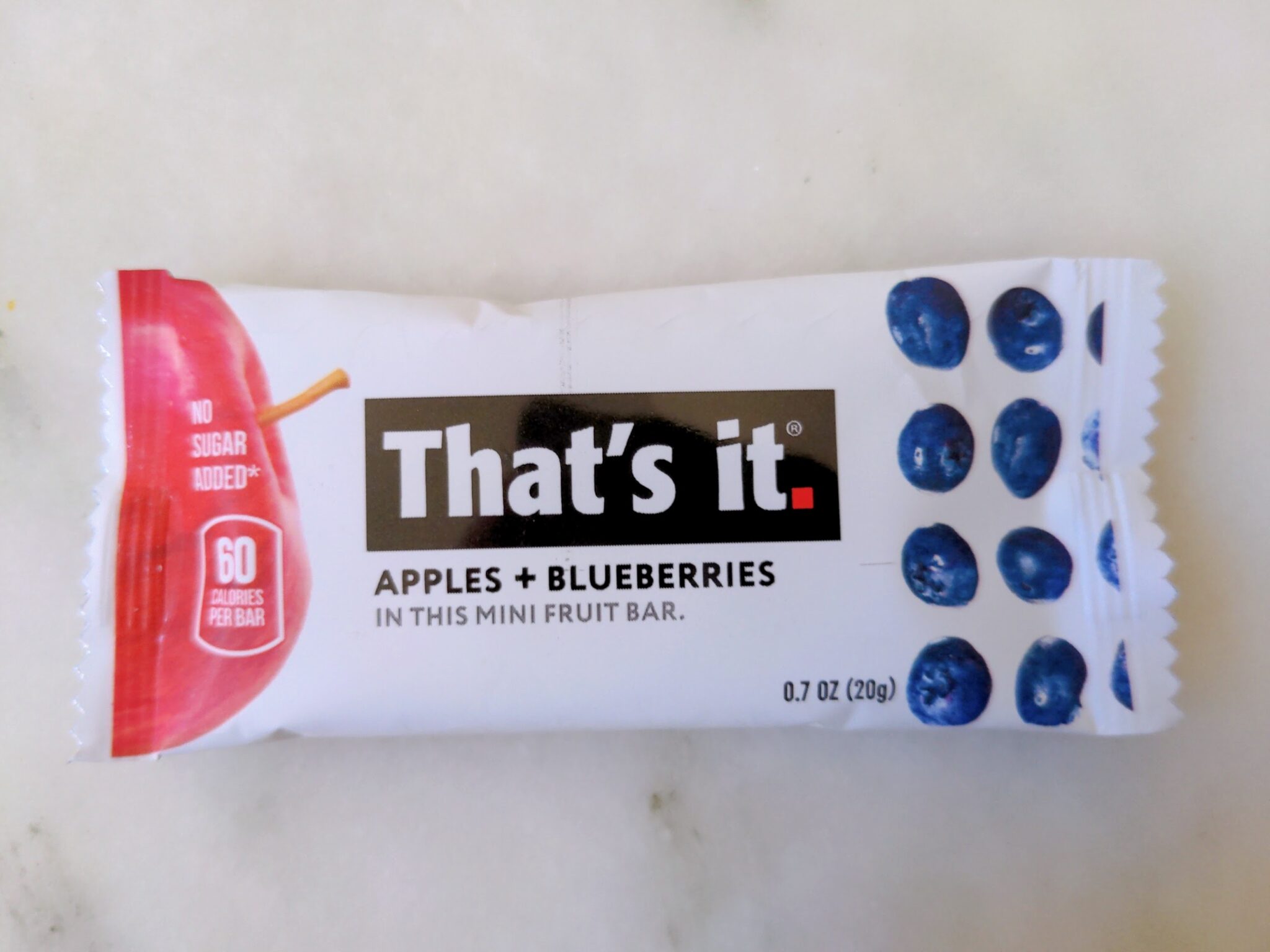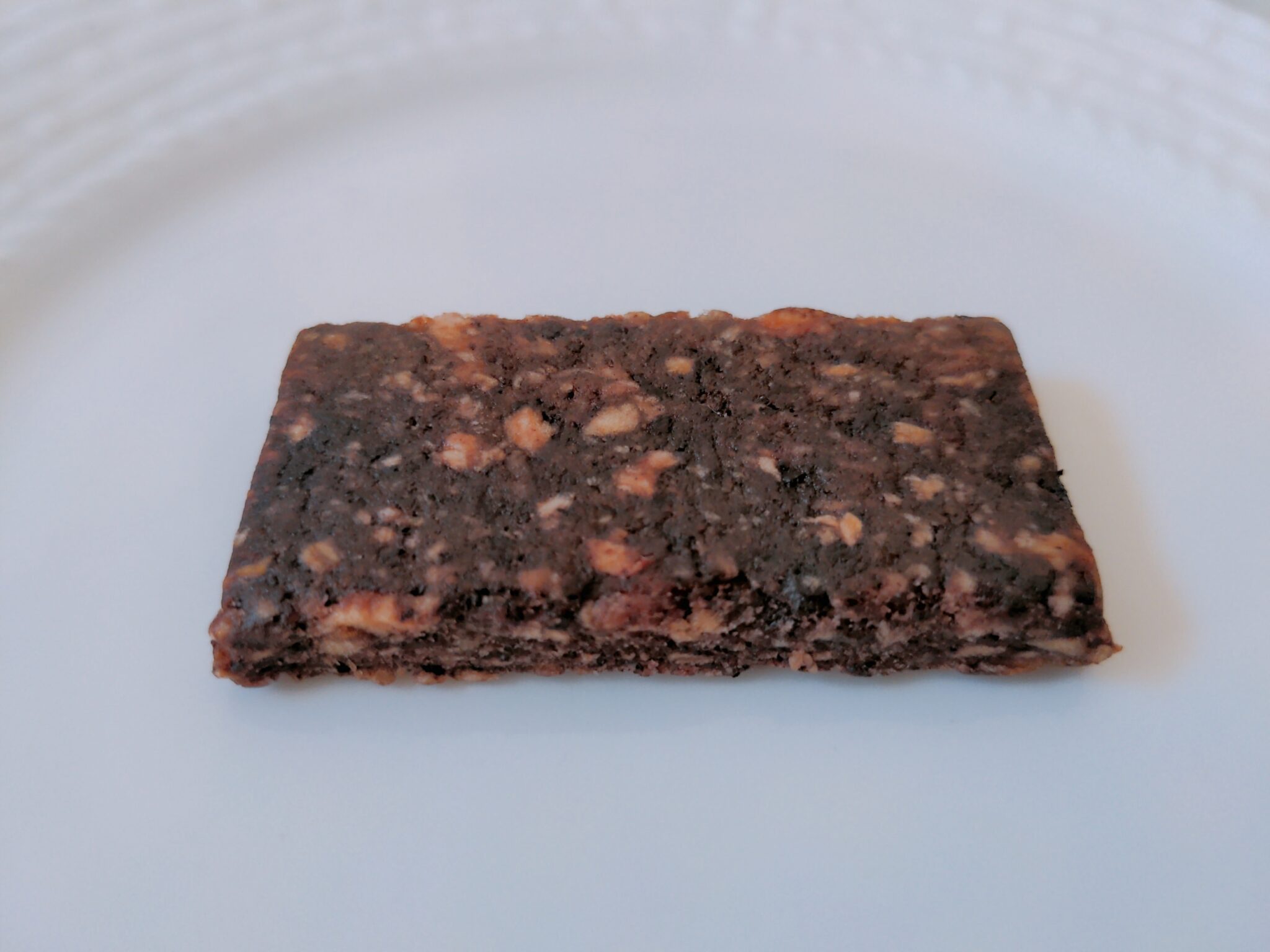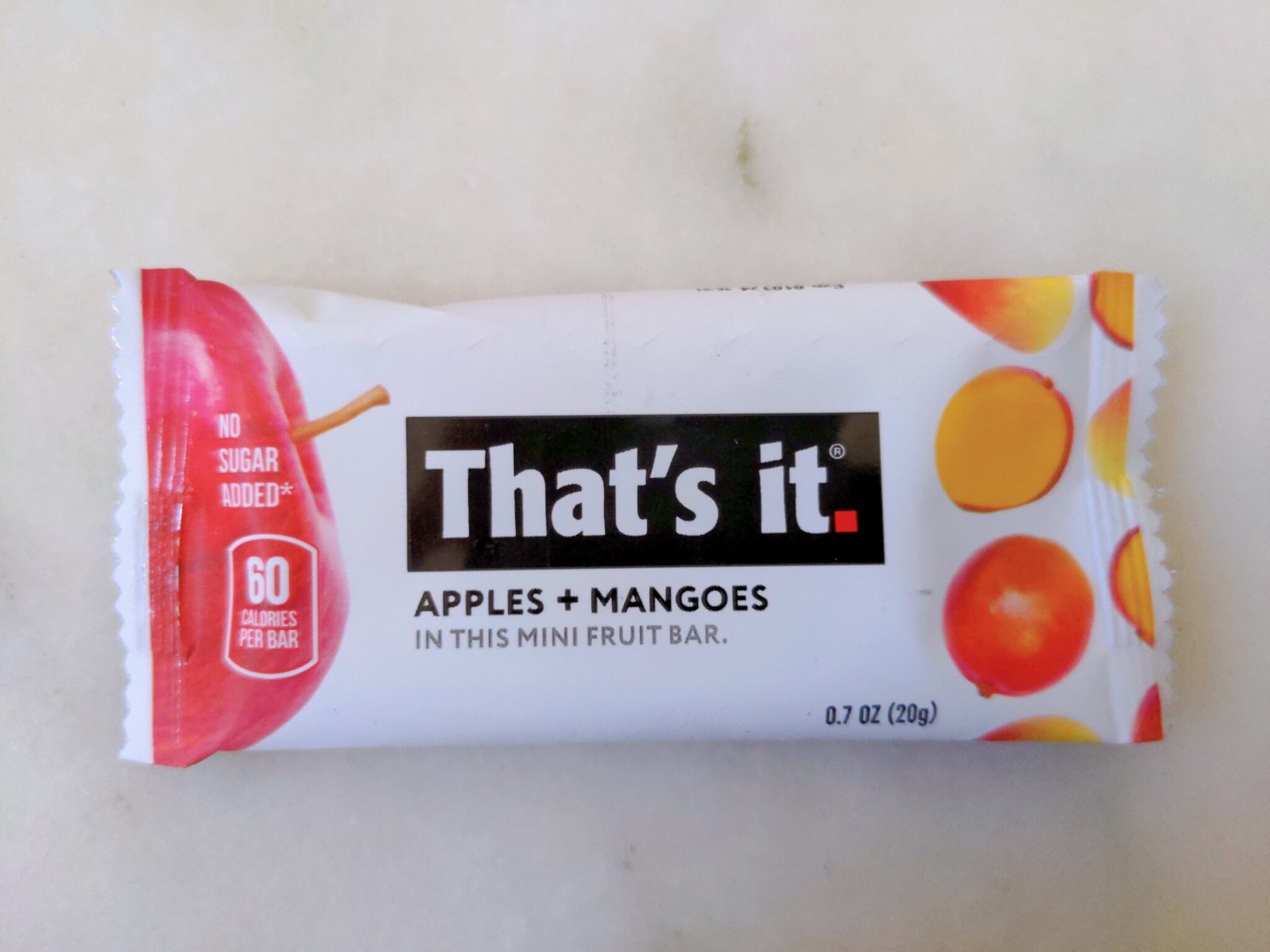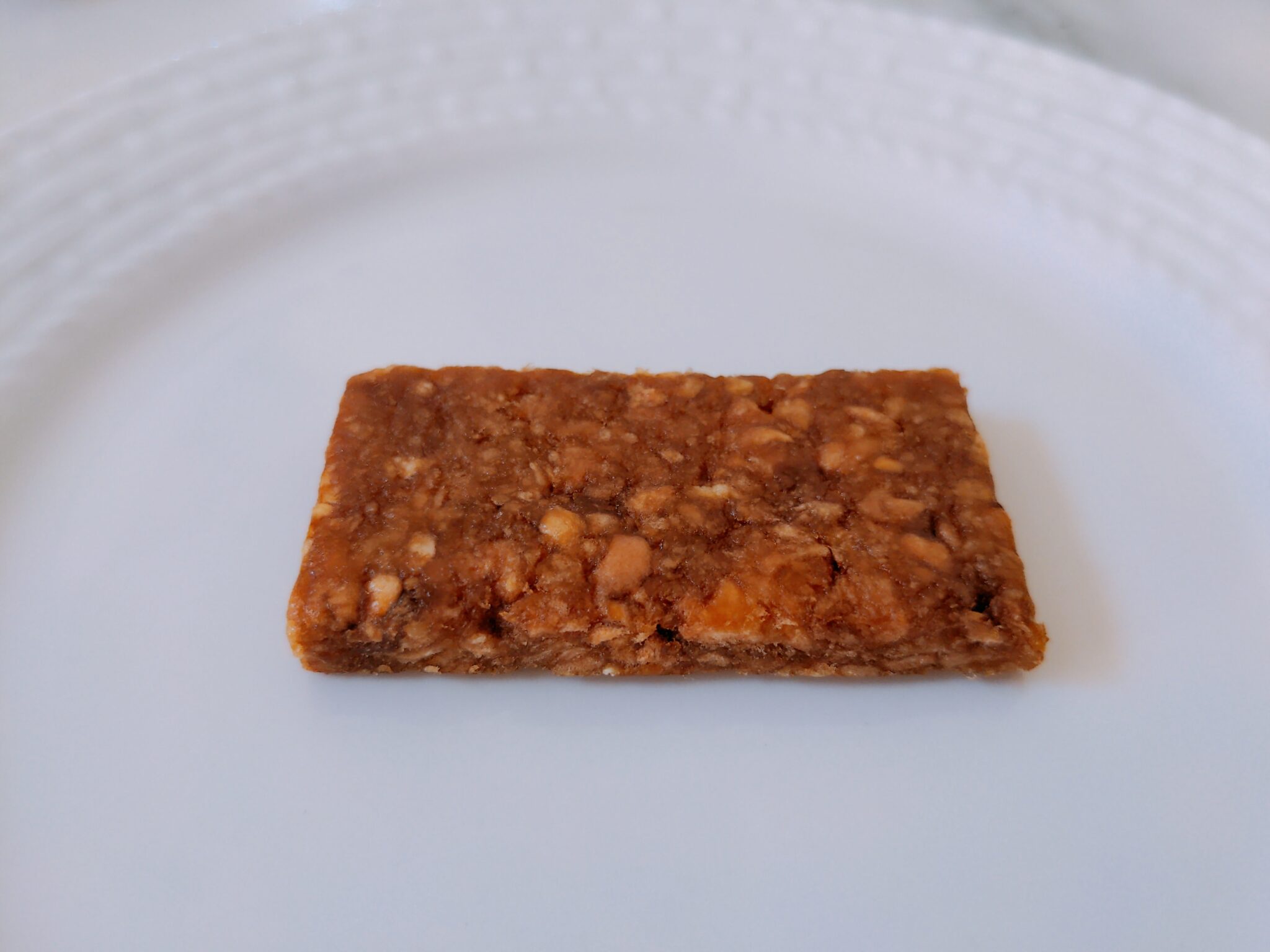 To rank the three bars, I would say my personal favorite is the blueberry, followed by strawberry and then the mango. This is probably how I would rank those three fruits individually so let that be an indicator of how natural these taste. 

I thought the blueberry bar was the overall most tasty. The blueberry and apple flavors complimented each other rather well. The strawberry was good too, no complaints with it.  The mango was also solid. The taste was very similar to the Kirkland Signature Organic dried mangoes, which is nice.
Nutritional Information - And the Mystery of the Extra Calories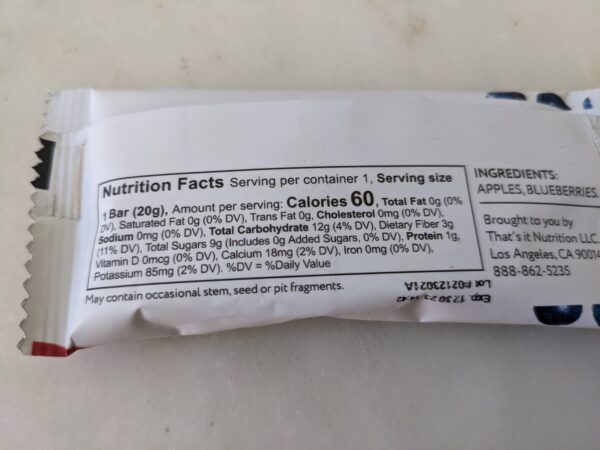 Each bar weighs .7 ounces and contains 60 calories.  All bars will have 60 calories, but their macro breakdown is different. The mini blueberry bar has 0g of fat, 12g of carbs, and 1g of protein. The Strawberry bar has 0g of fat, 12g of carbs, and 0g of protein. The Mango bar has 0g of fat, 15g of carbs, and 0g of protein.
This is interesting to me because my understanding is that 1g of fat has 9 calories, 1g of carbohydrate has 4 calories, and 1g of protein has 4 calories. 
If you look at the blueberry bar, 12g of carbs (48 calories) and 1g of protein (4 calories) is only 52 total calories. 
The strawberry has 12g of carbs and 0g of protein and fat, so that is only 48 calories. 
The mango has 15g of carbs and 0g of protein and that is exactly 60 calories. 
The mango nutritional label makes sense for what I know about nutrition. The other two seem a little off with their numbers. It might be a case where there isn't enough fat or protein where they have to label it as 1g but they still will count the calories. If anybody does know, what is going on here, please let me know in the comments. 
Either way, the number of carbohydrates was higher than I thought for each mini fruit bar because they are so small, but it is just only fruit and no other ingredients, so I might have been off on my estimation. 
Unlike many of the other foods sold at Costco, the sodium content for each bar is very low. There is only 15mg per mini fruit bar and that is only 1% of your recommended daily value.
This is a great little fruit snack bar from Costco. Costco once again provided the best price and it wasn't even close. When these That's It mini bars are on sale at Costco they are an absolute steal. The ingredients are simple and this is a wonderful snack for adults or little ones.
Costco Food Database User Reviews
Have you tried this item? Let the rest of the Costco Food Database community know what you think. Leave a rating and review for this product.