Costco Aussie Bites - Most Underrated Costco Snack? (Organic)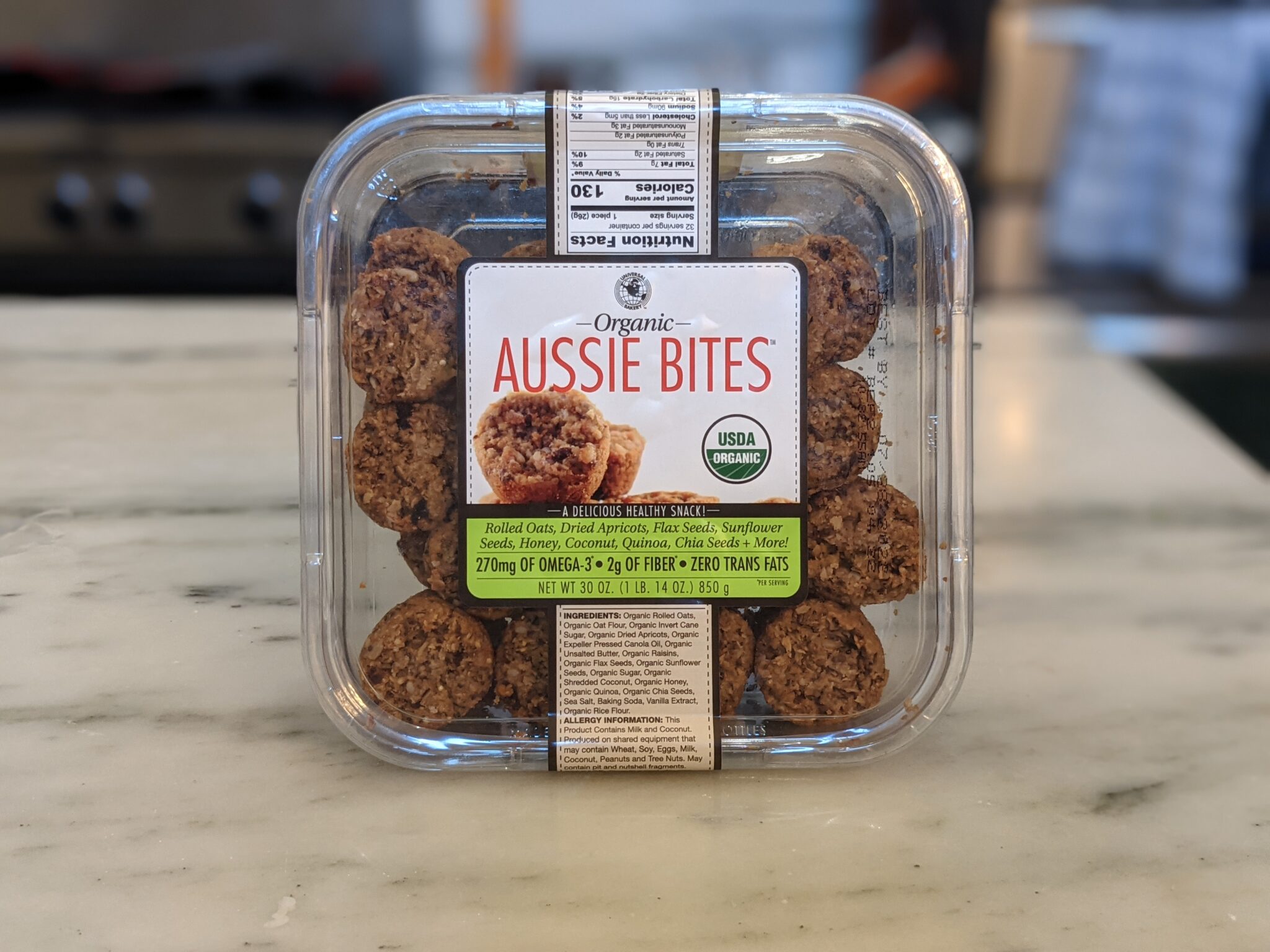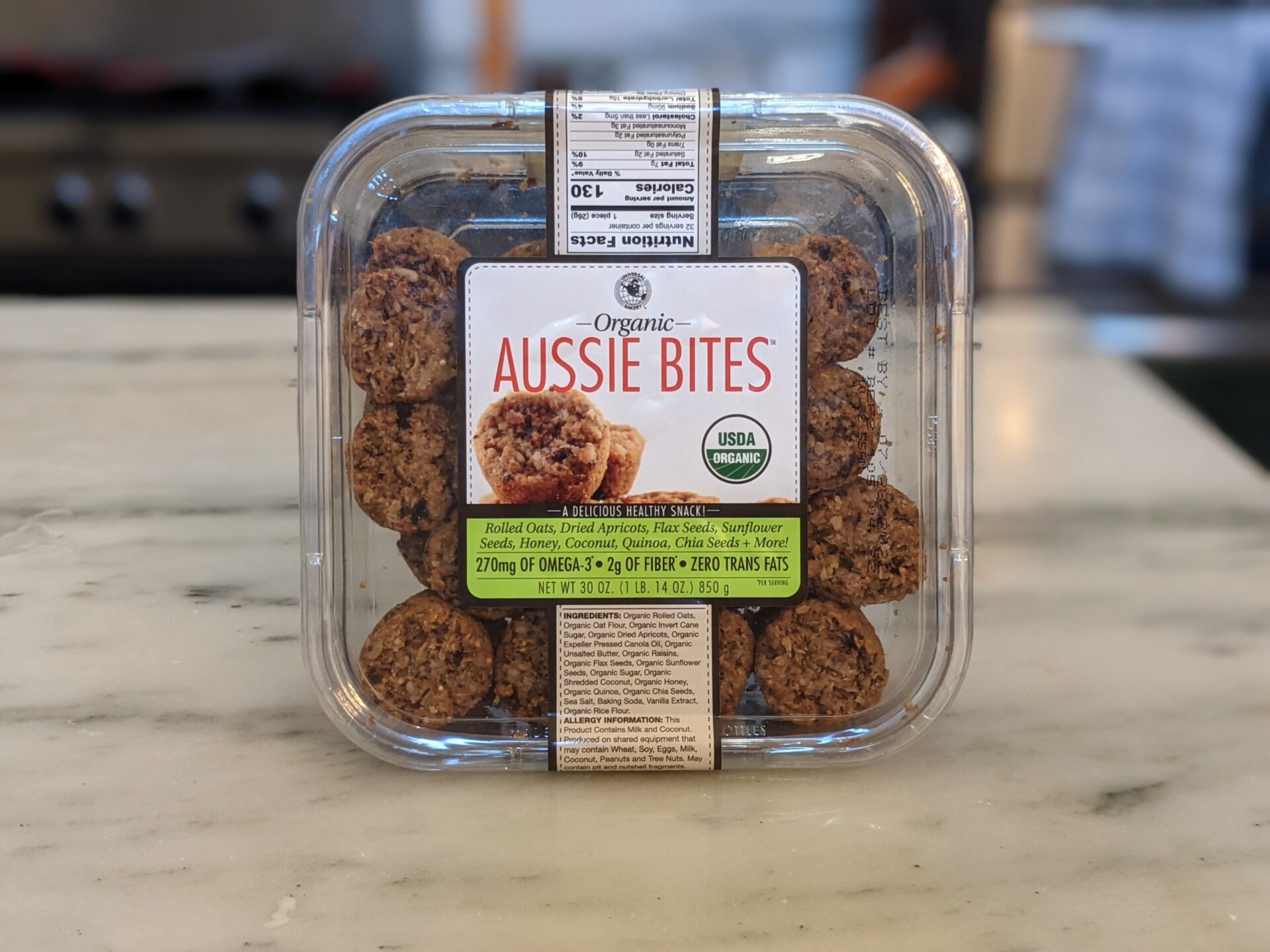 Costco sells Organic Aussie Bites for $9.99. The Aussie Bites can be found in either the pantry and dry goods area of the store or the snack area, depending on your local warehouse. 


On my most recent trip, I picked up the Aussie bites from the snack area near the Sweet Potato Crackers, and the That's it Fruit Bars.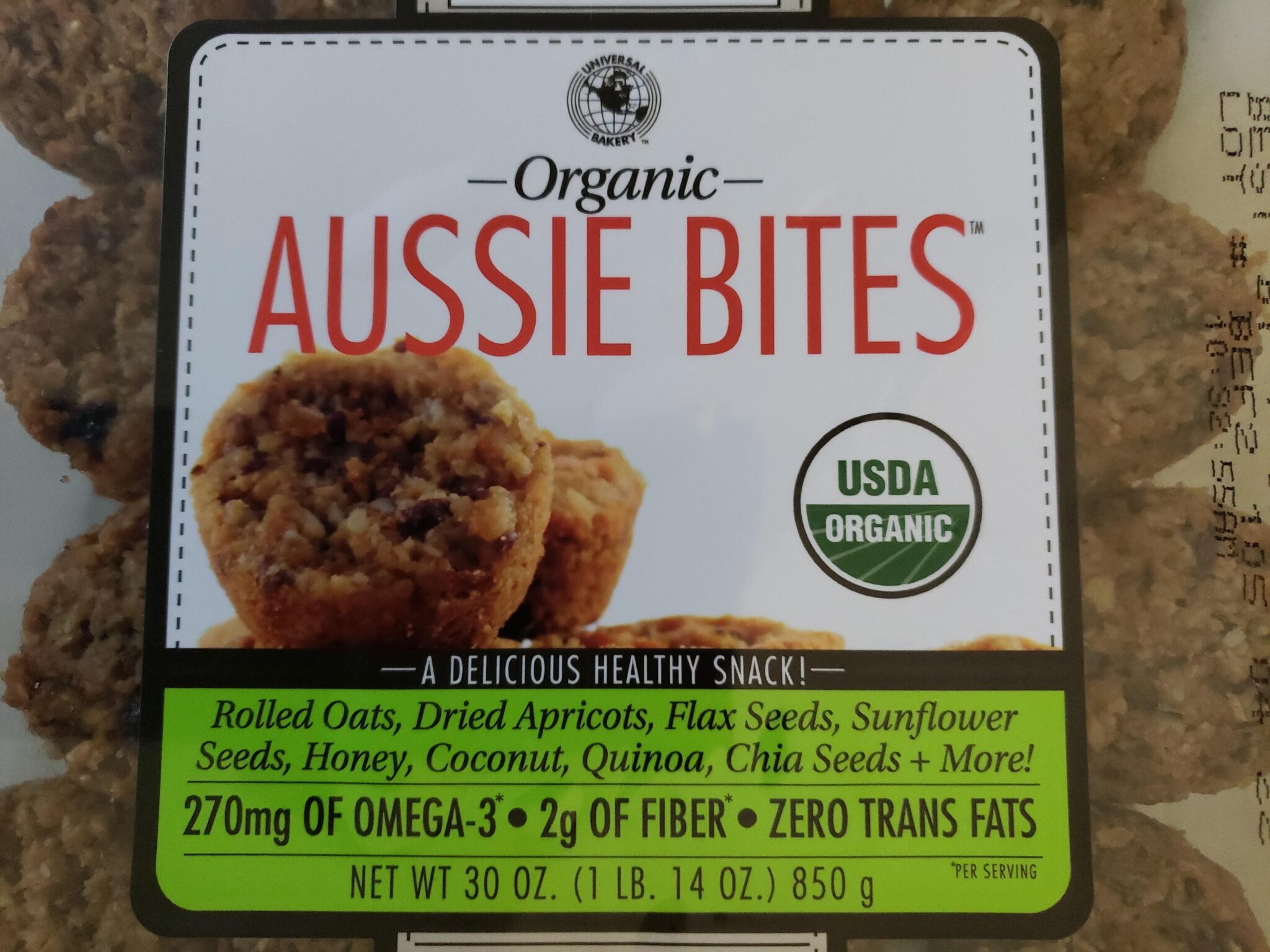 Have You Tried Costco's Aussie Bites?
Let the rest of the Costco Food Database community know what you thought of this product. Results and reviews are at the bottom of this page.
Please allow 24 hours for review moderation and approval.
Aussie bites are a mix somewhere between a cookie and a muffin. They are mini cupcake sized and intended to be a healthier version of the Australian biscuit, the Anzac.
 
Aussie Bites are made with rolled oats and flax seeds to provide fiber and healthy omega-3s, as well as dried Apricots to provide vitamins and sweetness.
 
The Costco Aussie bites are made with all organic ingredients.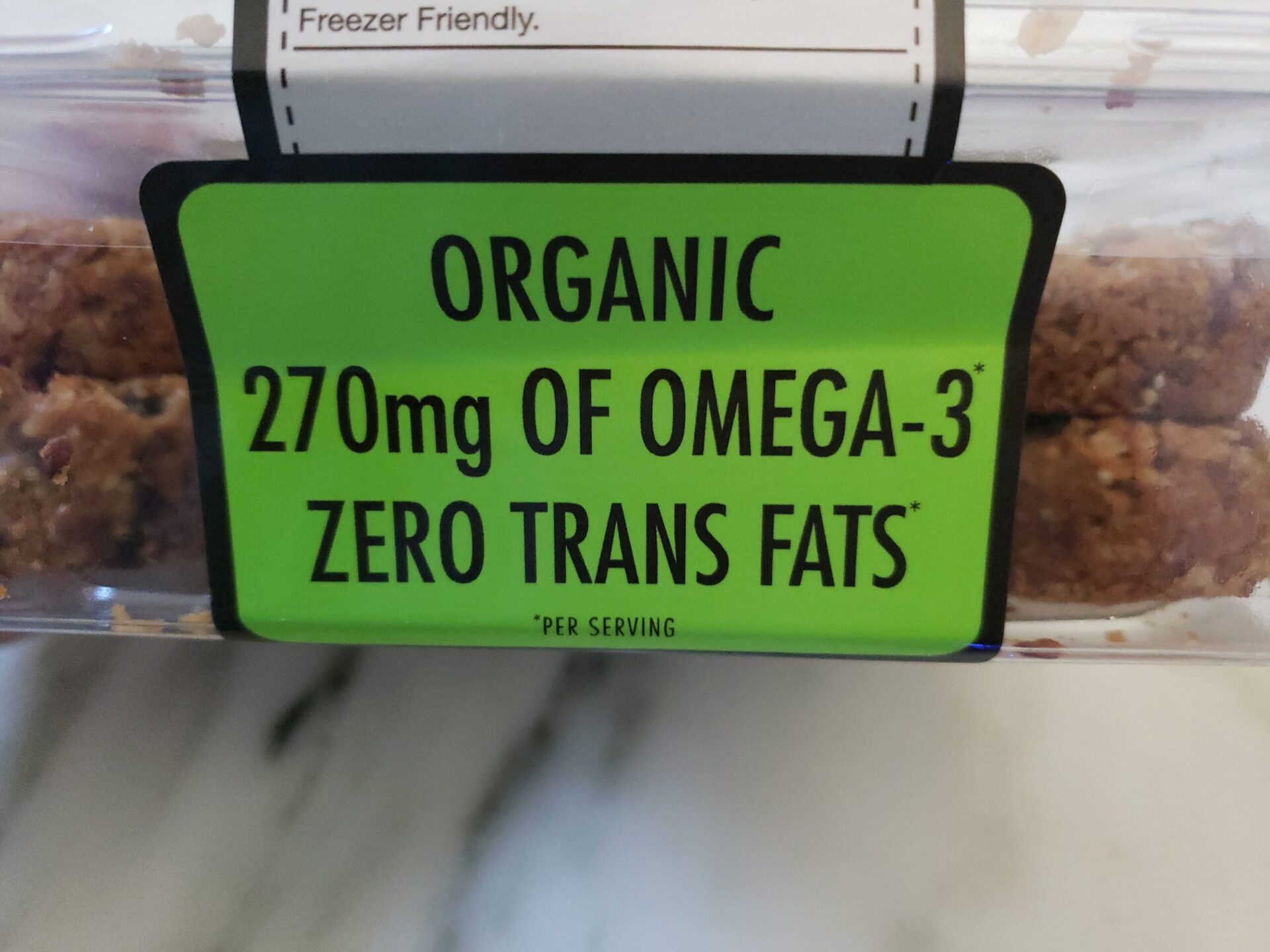 The creators of Aussie Bites consider this product to be the better looking sibling of an oatmeal muffin in addition to being the winner of a health bar pageant.
The crumbly oats mixed with flax seeds, dried apricots, and honey are a healthy and affordable family snack item.
Who makes Costco Aussie Bites?
This is rare, but at first glance, you can't immediately tell who makes the Aussie Bites that are sold at Costco.
 
Their name is on the packaging, but for whatever reason, they only have a teeny tiny logo on the front of the package with their name, Universal Bakery.
It's not until you flip the Costco Aussie Bites over you will see another logo of theirs in addition to the logo of El Camino Real Bakery. I guess they are working in conjunction on these Costco Aussie Bites, and they are produced by a separate company, Best Express Food.
Universal Bakery also makes the Paleo Bars that are also sold at Costco. 
Costco Cost Comparison - Organic Aussie Bites
Costco sells the Organic Aussie Bites for $9.99. In the 30-ounce (1 pound, 4oz package), there are 32 Aussie Bites. At $9.99 for the entire package, each Aussie Bite costs $0.31.

Costco has the best deal on Aussie Bites
It appears that only Costco and Amazon sell these particular organic Aussie Bites. Amazon sells the same 30-ounce package for $19.50, nearly double Costco's price.
Never buy food from Amazon; you can always get a better price at Costco or your local grocery store.
Sprouts does have a similar version of Aussie Bites that sells for $5.49. That package is only 10 ounces and contains 12 Aussie Bites, which cost $0.45 each. This is nearly 50% more than the Costco Aussie Bites.
Costco Aussie Bites - Taste Test
The first thing I noticed with these Costco Aussie Bites is just how small they are. It's not necessarily bad because they only cost $0.31 each, but it is noteworthy.
I'll start by saying that these little muffins look great. The oats have great color, and you can clearly see the abundance and variety of seeds. They definitely have the look of a high quality treat.

I can easily spot at least 15-20 seeds on the top layer of every Costco Aussie Bite. These things are jam packed with healthy goodness.
For texture, the Costco Aussie Bites remind me a lot of an oatmeal raisin cookie (the best type of cookie). 
The oats are the primary ingredient and help create that crumbly texture. They are dense but, at the same time, delicate.
The Costco Aussie Bites are filled to the brim with various seeds, adding a nice crunch and texture mix-up.
 
If an oatmeal cookie and a Heavenly Hunk had a super nutritious baby, it would be the Aussie Bite.
What do Aussie Bites taste like?
The packaging describes these Aussie Bites perfectly. It's a delicious healthy snack. It's not a cookie, it's not a cupcake, but it is tasty!
The oatmeal is flavorful and contrasts perfectly with the sweet raisins and apricots. The seeds provide a nutty flavor that enhances the overall taste of the Aussie Bite.
Costco's Aussie Bites are good, and I like them a lot. They aren't overly sweet but tasty enough to enjoy. The oatmeal is great, and the seeds add a nice texture and crunch.
For me, they are a great snack because they aren't bingeable or craveable, and I would have no problem eating just one at a time.
Costco Organic Aussie Bites - Nutritional Information
How many calories are in Costco's Aussie Bites?
Each Costco Aussie Bite weighs slightly less than an ounce is considered 1 serving that contains 130 calories. Here is the full nutrition and calorie information for Aussie Bites.
Serving Size: 1 Piece (26g)
Calories: 130
Total Fat: 7g (9% DV)
Cholesterol: <5mg (2% DV)
Sodium: 90mg (4% DV)
Total Carbohydrates: 15g (5% DV)
Dietary Fiber: 2g (7% DV)
Total Sugars: 7g
Added Sugars: 4g (8% DV)
Protein: 2g
The Costco Aussie Bites definitely had a little more calories than I expected them to have. I would have estimated 90 calories.
Are Aussie Bites healthy?
Yes, Costco Aussie Bites are healthy! Each Aussie Bite has only 130 calories is going to contain 270 mg of Omega-3 fatty acids, 2 grams of fiber, zero trans fat, and a bunch of healthy minerals and vitamins that come from the flax seeds, quinoa, chia seeds, and sunflower seeds.
Each little Aussie Bite is packed with calories but also packed with healthy seeds, minerals, vitamins, and fiber.
Are Aussie Bites Good for Weight Loss?
Yes, Costco Aussie Bites are a good weight loss option. They are small but dense and contain only 130 calories. Those calories will come from healthy fats and slow-digesting carbs to keep you full. These are definitely a healthy snack option that can help shed you shed the pounds.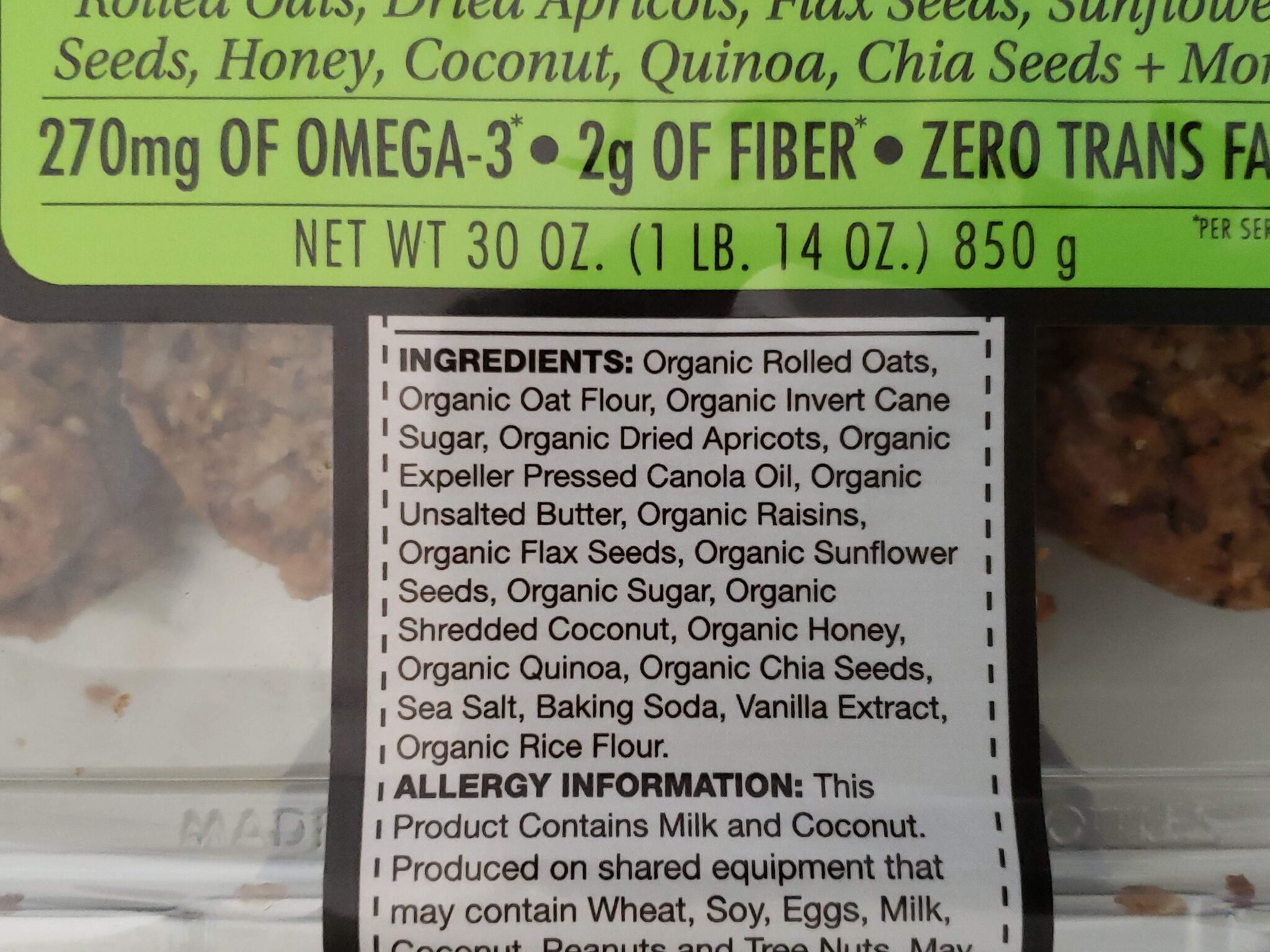 The Costco Aussie Bites, which are made with many different seeds, oats, and fruit have quite the ingredient list. 
Organic Rolled Oats

Organic Oat Flour

Organic Invert Cane Sugar

Organic Dried Apricots

Organic Expeller Pressed Canola Oil

Organic Unsalted Butter

Organic Raisins

Organic Flax Seeds

Organic Sunflower Seeds

Organic Sugar

Organic Shredded Coconut

Organic Honey

Organic Quinoa

Organic Chia Seeds

Sea Salt

Baking Soda

Vanilla Extract

Organic Rice Flour
This product does contain milk and coconut. It is also produced on shared equipment that may contain wheat, soy, eggs, milk, coconut, peanuts, and tree nuts.
If you are allergic to any of these, please proceed with caution.
Can you freeze Aussie Bites?
Yes, you can freeze Aussie Bites. Their label states they are freezer friendly and do really well by simply placing them in a Ziploc bag. You can throw a few Costco Aussie Bites in a bag and place them directly in the freezer after squeezing out as much air as possible.
To defrost, place them in the refrigerator overnight, and they will be ready to go the next day.
Should Aussie Bites be Refrigerated?
Aussie Bites do not need to be refrigerated before or even after they are opened. There is nothing on the packaging that states they need to be refrigerated. 
I kept my Aussie Bites in the Pantry for about a month, and they stayed fresh and delicious. 
This was my first time picking up the Aussie Bites from Costco, and I really enjoyed them. They aren't a pure snack and are meant to be a healthy but tasty alternative, and they do just that.
The sweetness is subtle but perfect for a little snack that is packed with fiber, vitamins, and nutrients. I think they're great, and my kids ate 'em up as well. These are a buy for me. 
Costco Food Database User Reviews
Have you tried this item? Let the rest of the Costco Food Database community know what you think. Leave a rating and review for this product.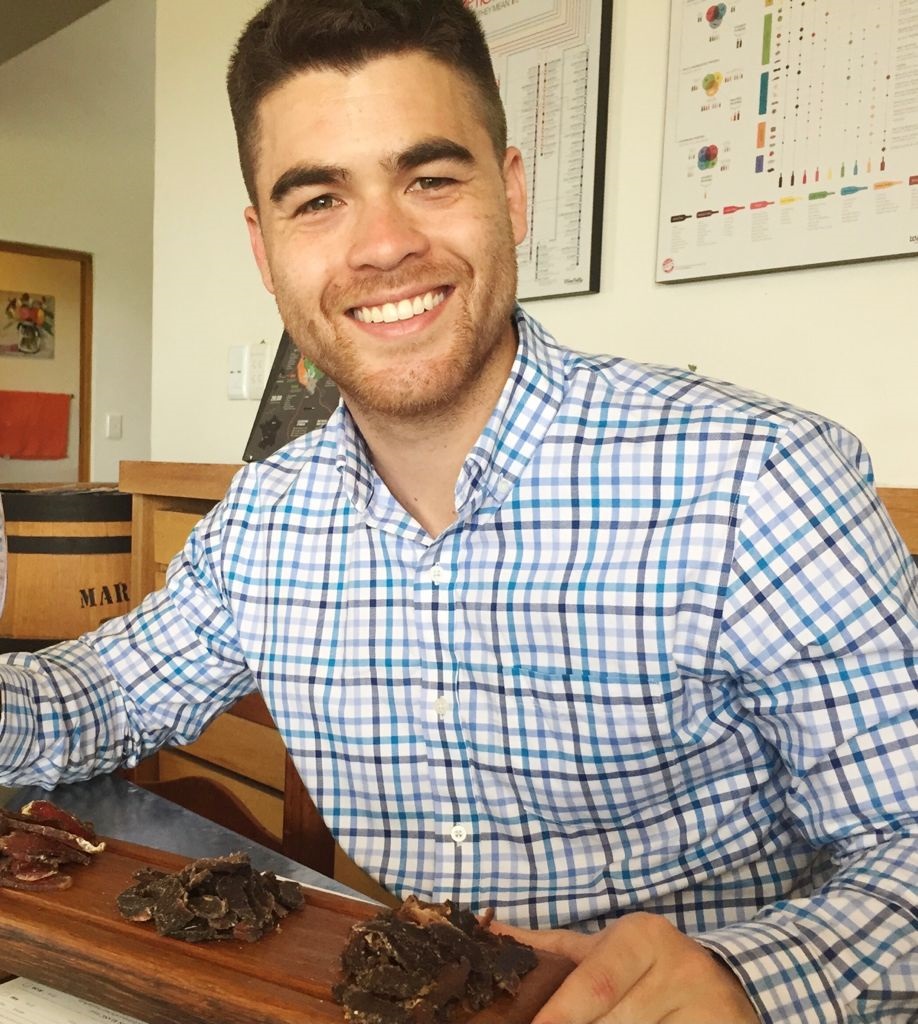 Greg Larkin is the founder and managing editor of Costco Food Database, the premiere site for honest takes on all things Costco food. A self-proclaimed Costco super-fan since childhood, Greg turned his obsession in a mission to properly rate and review all of Costco's delicious buys. When he's not busy navigating Costco aisles, you can find Greg smoking Kirkland Signature meats, meal prepping, or perfecting his homemade jerky recipes.