Costco Sweet Potato Crackers - Is It a Chip or a Cracker?
Are Costco's RW Garcia Organic Sweet Potato Crackers a healthy hit? Or does Costco have better healthy and tasty snack options?
Sweet Potato Crackers at Costco
Costco sells RW Garica Organic Sweet Potato Crackers for $10.49. These sweet potato crackers are located in Costco's snack area near the registers. They are often found with the other crackers near the chocolates and peanut butter trail mix.
Made with Your Typical Grocery Store Sweet Potatoes
The crackers are made with all organic ingredients and include North Carolina Beauregard Sweet Potatoes. According to the packaging these are "prized for their exceptionally sweet flavor". 
Beauregard sweet potatoes are also the most common sweet potato and the one that you will typically find in your local grocery store.
Contains a Variety of Seeds
In addition to sweet potato and corn, these crackers contain 3 different seeds – flaxseed, black sesame seeds, and chia seeds. This product is certified organic, gluten free, and uses non-GMO ingredients. Can't complain about that.
If you are a sweet potato fan, check out my Costco Sweet Potato Fries in depth review. 
RW Garcia Sweet Potato Crackers Nutrition & Ingredients
How Many Calories in the Sweet Potato Crackers?
One serving of sweet potato crackers is 1 ounce or 16 crackers. Each serving is 140 calories with 7g of fat, 18g of carbohydrates, and 2g of protein.  
This is pretty standard for crackers. The amount of carbs seems high for 1 serving as does the 140 calories, but these are not absurd numbers. 
Very Respectable Sodium Content
The sodium in these crackers is very low. There is 50mg per serving which is only 2% of the recommended daily value. Considering one or two servings would be a hearty snack, the sodium count is rather respectable.
Are These Sweet Potato Crackers? Or Sweet Potato Flavored Crackers?
My biggest concern with these crackers is that they are called sweet potato crackers. According to the ingredients listed on the packaging the first ingredient is actually organic stone ground yellow corn while organic sweet potato is listed third. 
This means yellow corn is the most prominent ingredient in this cracker. While these probably do contain an adequate amount of sweet potato, the packaging leads me to believe that these will mostly be comprised of sweet potato and not another ingredient.
I understand that a corn chip is less marketable and less desirable, but nobody likes to feel misled. 
Costco Sweet Potato - Taste Test
After looking at the item and reading the nutritional label, I have to ask if this is a cracker or is it a chip. This cracker is very thin, about ⅛ of an inch thick. It is made with corn and potato and not flour like a cracker should be made with it. 
I feel like this item could be classified either as a chip or a cracker. RW Garcia labels this as a sweet potato cracker and Costco does sell these next to the other crackers.
Looks Like the Photo on the Box! (Rare)
Each cracker is circular and about 1 inch in diameter. The crackers I received were a little darker than the image on the box, but aside from that, they looked very much similar to the picture. There is an abundant amount of little seeds throughout each cracker. 
The box provided a great representation of what these crackers really are. 
I found the cracker to be fairly flavorful. The corn flavor was the most prominent with just a hint of sweet potato. I would have liked a little more sweet potato considering that's what is advertised on the box. 
You could taste the seeds with every bite and that was a very nice touch to these crackers. I couldn't tell you what seed I was eating in each particular bite, but it did have that multigrain feel, which really brought another level of depth to the flavor profile. 
The cracker was also a little on the dry end. When eating enough of these, the dryness does get to you. One of the few items where I am satisfied just eating one recommended serving.
The sweet potato crackers will go good with guacamole, Bitchin' Sauce Almond Dip, salmon, or a nice cheese.
The crackers are very crunchy and I can't help but think of a chip when I eat these. There isn't any filling or insides and the texture is very similar to that of a tortilla chip. In particular, it reminds me of a circular version of the Food Should Taste Good Multigrain Tortilla Chip.
I wish the sweet potato flavor was a little more present in these crackers. They were moderately tasty and I had no problem finishing the whole box over the course of a few weeks. 
But when I'm in the market for another snack, I'm going to take a shot on a random cracker from Costco before I try these RW sweet potato crackers again.
Costco Food Database User Reviews
Have you tried this item? Let the rest of the Costco Food Database community know what you think. Leave a rating and review for this product.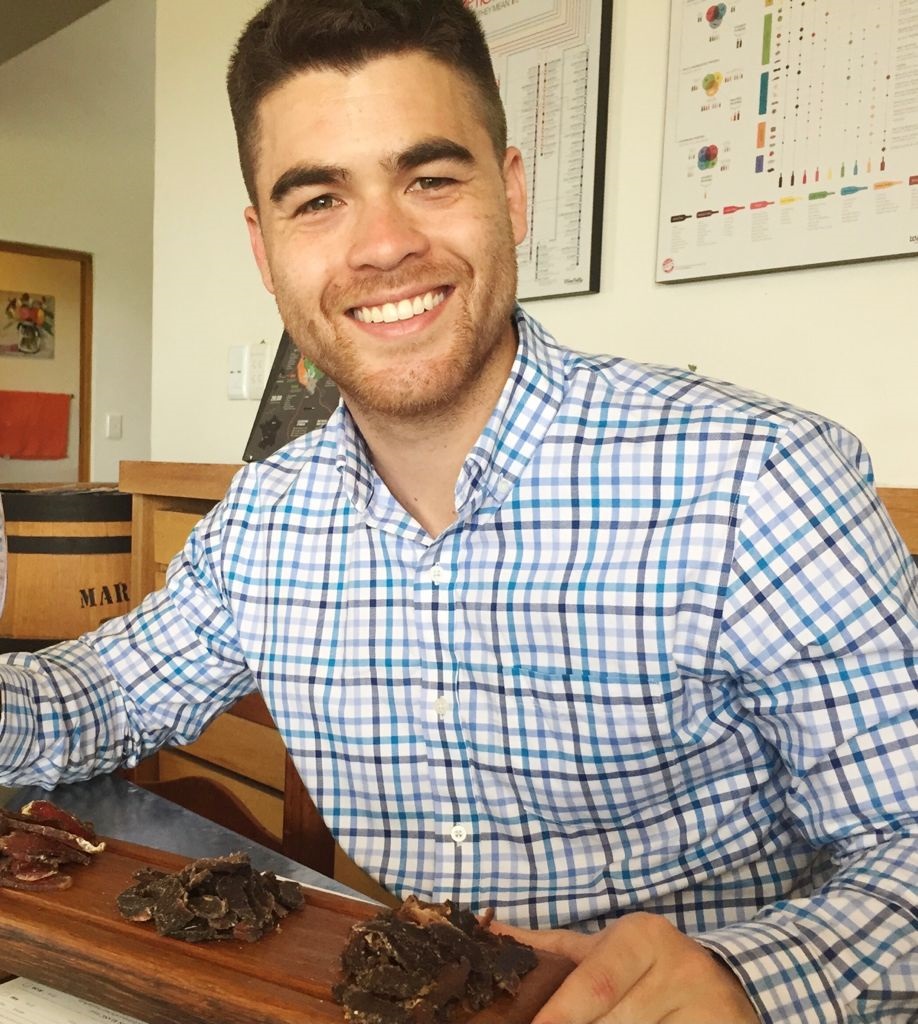 Greg Larkin is the founder and managing editor of Costco Food Database, the premiere site for honest takes on all things Costco food. A self-proclaimed Costco super-fan since childhood, Greg turned his obsession in a mission to properly rate and review all of Costco's delicious buys. When he's not busy navigating Costco aisles, you can find Greg smoking Kirkland Signature meats, meal prepping, or perfecting his homemade jerky recipes.