Costco Angus Cheeseburger (Frozen) + Better Cook Options?
Pierre Signature Angus Cheeseburger at Costco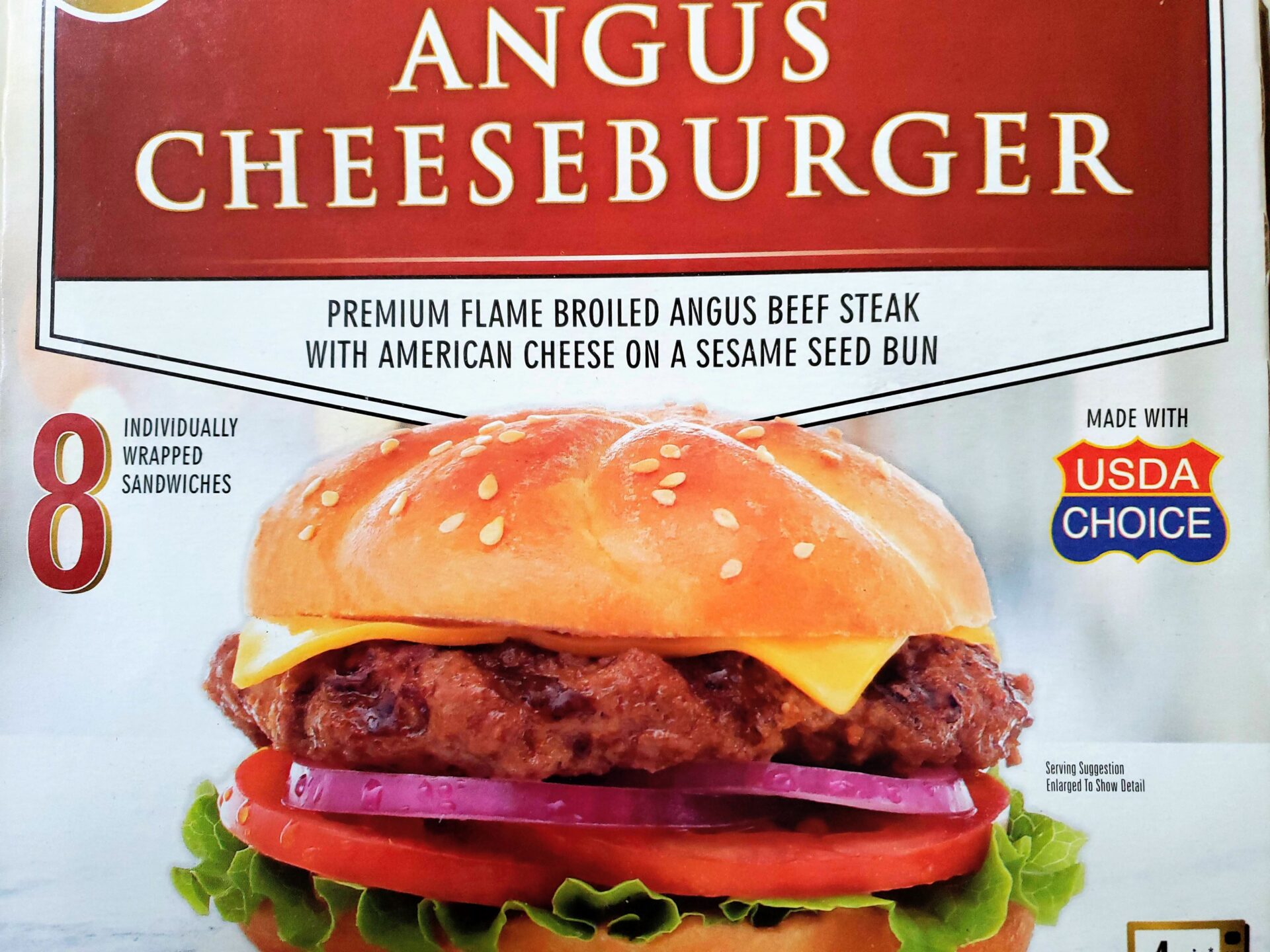 Each box of frozen cheeseburgers contains 8 burgers made with flame broiled angus beef steak, topped with american cheese all on a sesame seed bun.
Have You Tried Costco's Cheeseburger?
Let the rest of the Costco Food Database community know what you thought of this product. Results and reviews are at the bottom of this page.
Please allow 24 hours for review moderation and approval.
How Big Is the Angus Cheeseburger Patty?
Each of Costco's Angus Cheeseburgers weighs 6.2 ounces, and while they don't specifically state the weight of the patty, I was able to weigh a few of the frozen beef patties and they weighed between 2.8 and 3 ounces each.
I think it's safe to say that each patty is slightly less than 1/5 of a pound. These are not going to be considered big angus beef patties by any means.
Angus Beef comes from a breed of Scottish cows which were bred for sturdiness and size that is needed to endure the cold Scottish winters. 

While the name is fantastic for beef and sounds perfect for a hamburger, it actually doesn't signify any increase in quality and Angus cows are the most common cow in America.
The more important factor of this beef burger patty will be the USDA designation which is an indicator of the amount of fat, tenderness, and flavor that the beef has. 
In this case, the Costco Angus Cheeseburger are USDA Choice which is excellent for a frozen hamburger.
I will go more in depth on cooking and heating directions below, but I do want to mention one thing. Pierre Signature does recommend thawing their angus cheeseburger overnight in the refrigerating and then reheating it for optimal results.

This sounds great, but in actuality, this cheeseburger isn't something that I'm necessarily planning around. 
More often than not, I'm going to consider this as backup food that is going to help me out in a pinch rather than something that I am taking out the day before and planning as an actual meal. 
Pierre Signatures Cheeseburgers - A Costco Classic
One positive as well as a negative to Costco is that they are constantly rotating the items they keep in stock. 
Some items are only available for a few months and never brought back or seen again, while others like this Pierre Signature Angus Cheeseburger have been around for a decade if not two.
There aren't many items that stick around for more than a few years, but those that do, are considered Costco classics in my mind. I don't know how long exactly these angus cheeseburgers have been at Costco, but I know its been at least 15 years plus as I remember eating these as a kid. 
My family bought these growing up, and heck, even now my dad still will have some stocked away in the freezer!
Costco retails the Pierre Signatures Angus Cheeseburger for $15.69 but will discount the cheeseburgers to $10.99. At retail the price is $1.96 per Costco angus cheeseburger and when on sale the price per cheeseburger drops down to $1.37.
The sale price for the Angus Cheeseburger is actually quite nice as it's hard to find a cheeseburger that goes for less than $1.50 almost anywhere nowadays. 
The patty is small, but it is thick, which is good. When on sale, these angus cheeseburgers provide some very nice value for a filling meal.
Costco vs The Competition
Sam's Club sells a 10 count of their Member's Mark Angus Cheese burger for $16.98. This breaks down to a price of $1.70 per cheeseburger. This price is right in between Costco's retail and sale price. 
Costco Angus Cheeseburger Taste Test
The Costco Angus Cheeseburgers are extremely easy to heat and the cheese does come out melted and the burger hot. 
My cheese was a little too melted and liquidy and if that is the case for you, I recommend cutting the bag open rather than sliding the cheeseburger out of the bag.
Overall, I have to say the angus cheeseburgers are mediocre at best. Individually, the pieces of the burger are disappointing, but when put together they are a cheeseburger and somewhat enjoyable.
Frozen Bread Is Tough to Get Right
Bread usually doesn't do well when frozen and then reheated, and these cheeseburger buns are no exception. The bun is slightly dry and a little thicker than needed. The bread is not of great quality, but the sesame seeds are a nice addition.
USDA Quality But Underwhelming
While the beef is USDA choice Angus beef, it isn't the highest quality nor the best tasting. The beef is dried out and severely lacking in beef flavor.
About Right for What It Is
All that being said, the burger isn't the worst in the world. It definitely isn't winning any awards, but it does the job for a less than $2 cheeseburger that you can quickly make at home. 
The Costco angus cheeseburger can be somewhat improved with condiments, which I think are a must when eating this cheeseburger, as well as dressing the burger up. 
Experimental Heating Instructions
Additionally, the cheeseburger can be improved by heating the bun, beef, and cheese individually. I haven't done enough testing yet to post actual cooking instructions, but this seemed to work fairly well for me: 
Toast Bun for 3-4 minutes or until toasted.
Separate cheese from beef and defrost beef at 30% power for 1 minute.
Heat beef burger patty for 45 seconds or until sufficiently warmed.
Place cheese on angus burger patty and microwave for 20 seconds
Reassemble and enjoy!
How to Cook Costco's Angus Cheeseburgers
Pierre Signature lists only 1 cooking method for their angus cheeseburgers and that will with the microwave. 
You can microwave the cheeseburgers in their frozen state, but it is recommended to let them defrost overnight in the refrigerator.
For best results, thaw the sandwich in the refrigerator overnight. 

Open the end of the wrapper and microwave on high power for 65-70 seconds.

Let the sandwich stand in the microwave for 10 seconds. 

Enjoy!
Open the end of wrapper and microwave at 30% power for 3 minutes. 

Heat on high power for 65 seconds.

Let the sandwich stand in the microwave for 10 seconds. 

Enjoy!
After eating a few of these cheeseburgers, I've noticed that the cheese is extra runny when following the frozen cheeseburger instructions.
I have had much better results when heating on high power for about 45-50 seconds. The cheese is melted, but not runny, and the burger is still appropriately heated.
Costco Cheeseburger Nutritional Information and Calories
How Many Calories in Costco's Angus Cheeseburger
Each Angus Cheeseburger is going to contain 500 calories coming from 27 grams of fat, 40 grams of carbs, and 25 grams of protein. 

This is going to be a pretty typical nutritional profile for a cheeseburger. It's going to be heavy in fat, carbs, and thankfully protein as well. 
The cheeseburgers will also contain 820 mg of sodium or 36% of the recommended daily value. The sodium is high, but the Angus cheeseburger will be a filling meal for most. 
If you do take down two of these bad boys at a time, the sodium will be more concerning than the calorie count.
Costco Food Database User Reviews
Have you tried this item? Let the rest of the Costco Food Database community know what you think. Leave a rating and review for this product.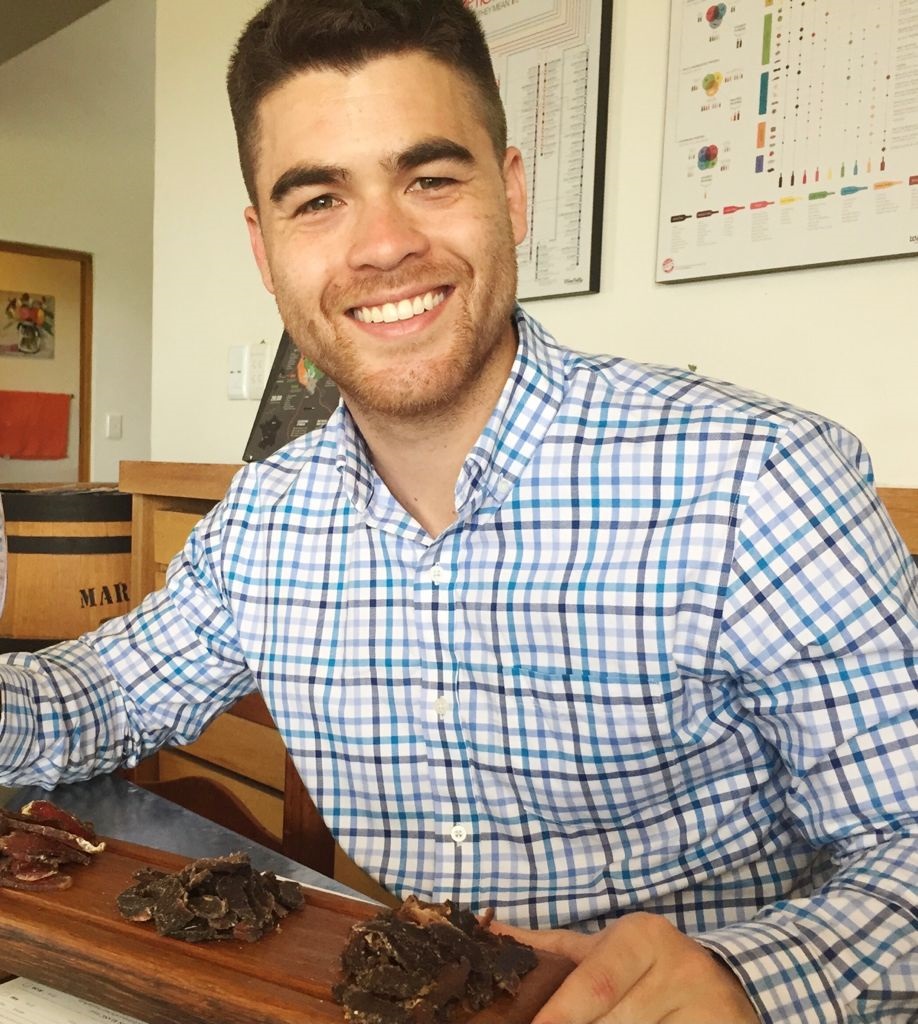 Greg Larkin is the founder and managing editor of Costco Food Database, the premiere site for honest takes on all things Costco food. A self-proclaimed Costco super-fan since childhood, Greg turned his obsession in a mission to properly rate and review all of Costco's delicious buys. When he's not busy navigating Costco aisles, you can find Greg smoking Kirkland Signature meats, meal prepping, or perfecting his homemade jerky recipes.