Costco Italian Sausage Ravioli - Price, How to Cook, Review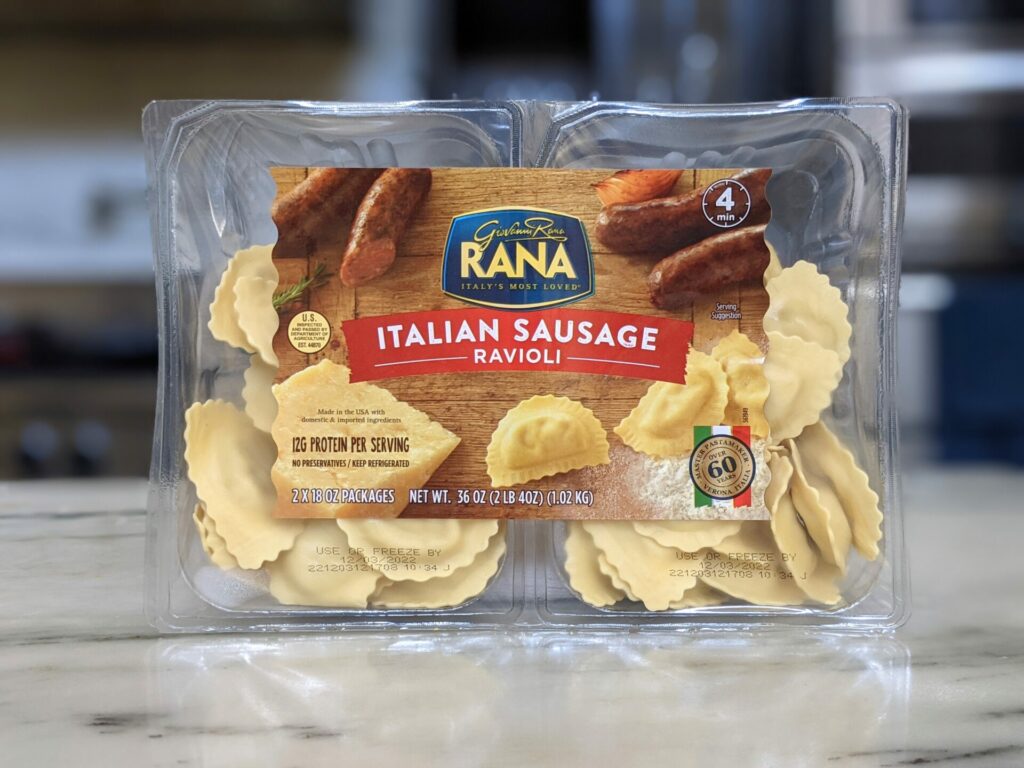 Rana Italian Sausage Ravioli at Costco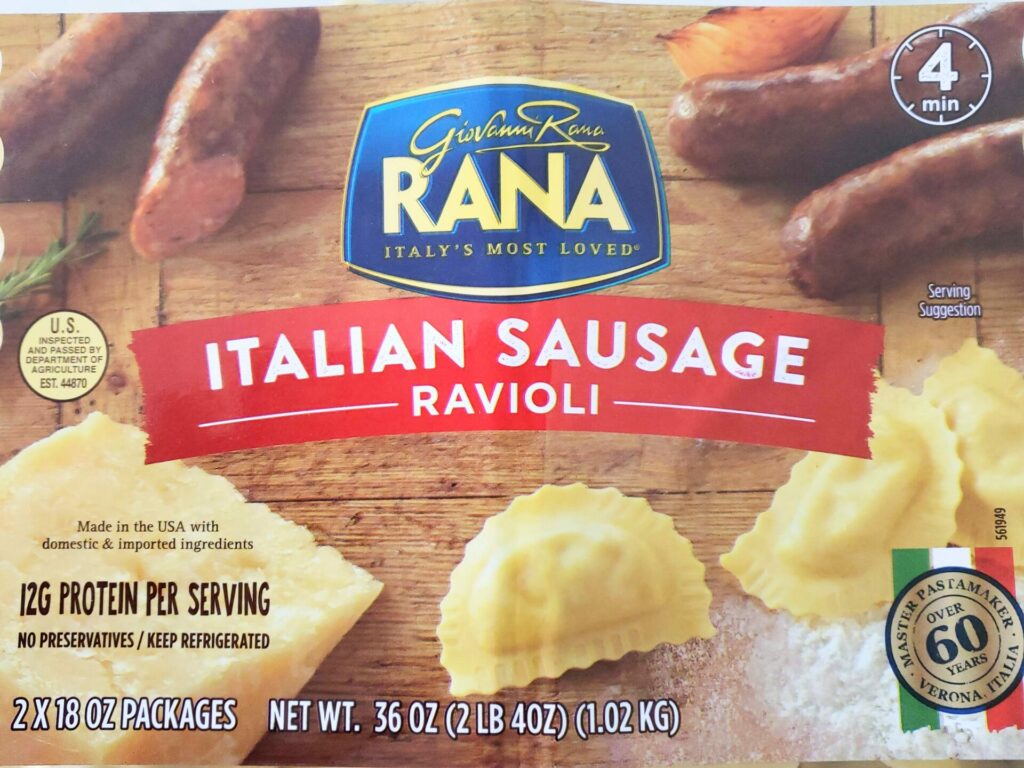 Rana's ravioli comes in 2×18 ounce packages (2.25 pounds) and is filled with Italian Sausage, Ricotta, Whey, Mozzarella, Parmesan, Roasted Onions, Bread Crumbs, Mascarpone Cheese, and Heavy Cream.
I have also reviewed Costco's Lobster Ravioli by Rana.
Have You Tried Costco's Lobster Ravioli?
Let the rest of the Costco Food Database community know what you thought of this product. Results and reviews are at the bottom of this page.
Please allow 24 hours for review moderation and approval.
Giovanni Rana is an Italian pasta maker who founded the Rana brand. He started a simple tortellini business in 1950 and has since expanded into 38 countries all across the globe. He now even has restaurants in the United States and the UK.

And, of course, his most impressive accomplishment is having his pasta sold in Costco locations across the United States. 
How Much Does The Costco Italian Sausage Ravioli Cost?
Costco sells the 2×18-ounce packs of Italian Sausage Ravioli for $12.99. This breaks down to a per-pound pack price of $6.50 and a per-pound price of $5.77.

I was lucky enough to snag the Italian sausage ravioli during a sale, and I paid $8.99 for the package. This is a massive discount of $4 or 30%. At the sale price, the price per pack is $4.50, and per pound, the ravioli costs $3.99.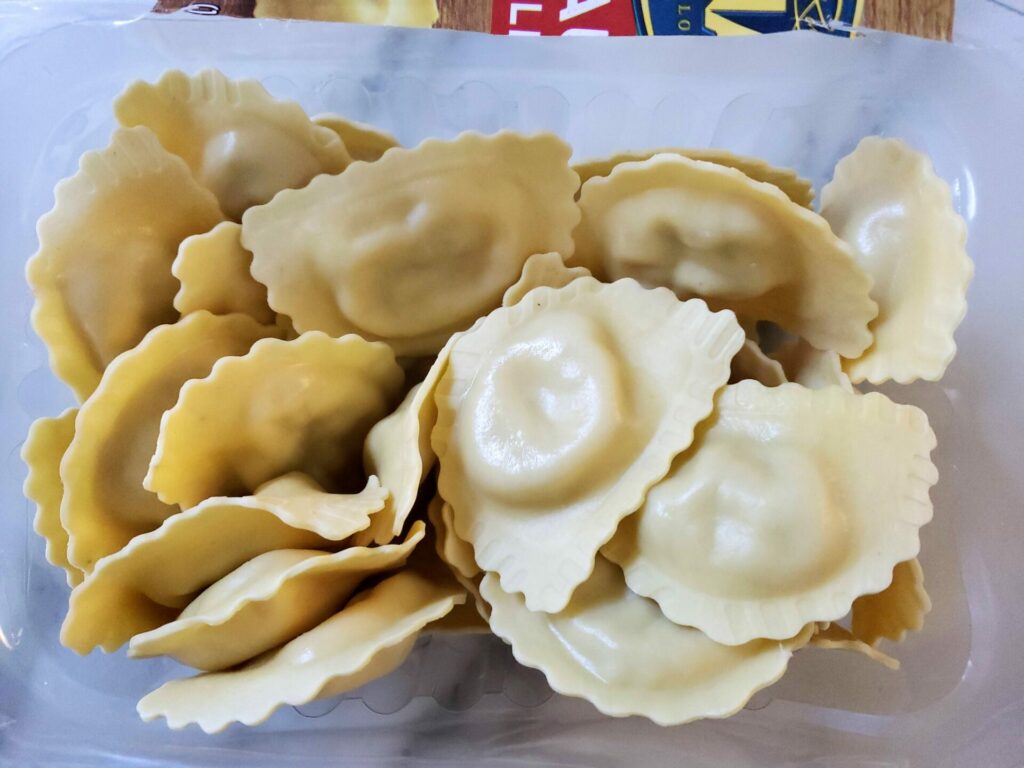 At retail, I think the sausage ravioli is a little pricey, but the price is more than fair when the item is on sale.
Costco vs. The Competition
Walmart sells an 18-ounce pack (half the size of Costco's offering) of Rana's Italian Sausage Ravioli for $7.58. This is a per-pound price of $6.77 or $1 more than Costco's price.
Target sells a smaller 10-ounce pack of the ravioli for $5.49. This is $8.78 per pound or $3 more than Costco's price for the ravioli.
Costco has the best price at retail, and if we are to look at the sale price, then Costco blows the competition away.
Costco's Italian Sausage Ravioli - Taste Test
I followed the directions on the package, and the sausage ravioli was extremely easy to cook. I did have some problems with a few of the ravioli boiling up to the top, which I had to push and hold down during the cooking process.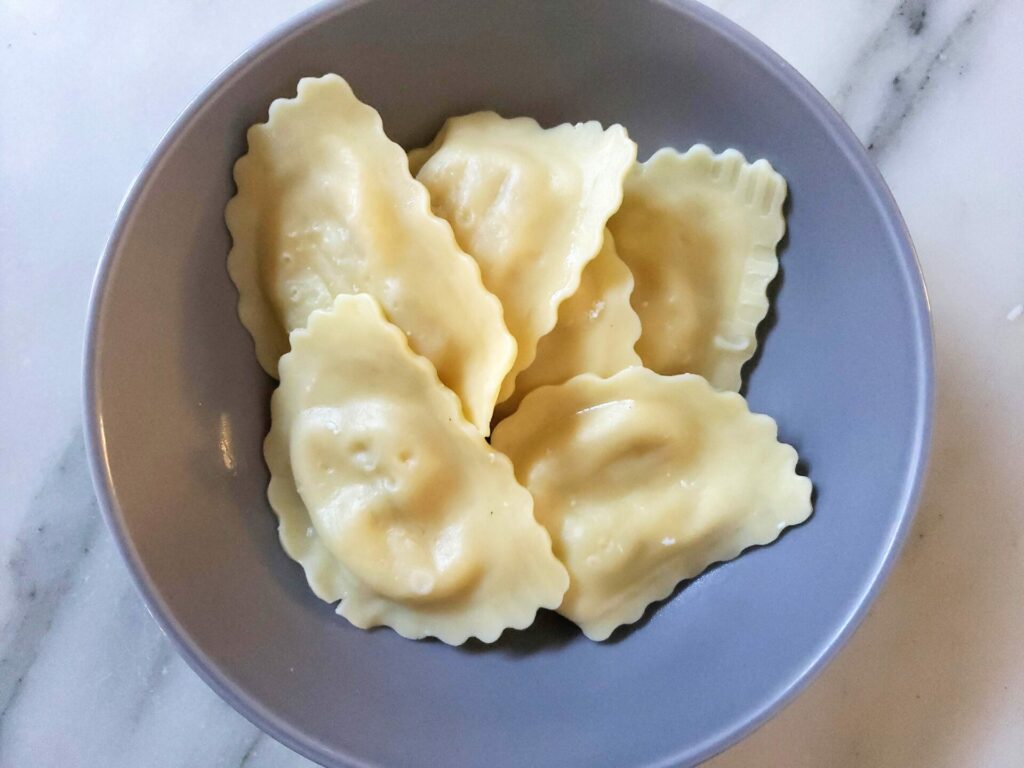 I didn't find the Italian sausage ravioli's appearance to be particularly impressive. Visually, the ravioli is right on par for a store-bought ravioli. 
The outer edges of the ravioli look fairly processed, and I'm not the biggest fan of that.
The filling is made from Italian Sausage, ricotta, parmesan, and mascarpone cheese. All together, it sounds like that would make an incredibly delicious filling, but I think the ravioli fell short.
I would have liked a little more cheese in the filling. There was some cheese taste, but I could have used a little more.
The Italian sausage pieces disappointed me the most. There was a lack of flavor, and they were tiny. The package shows actual Italian sausages, so I think it's fair to expect actual sliced and diced sausages. 
The sausage pieces in the ravioli were reminiscent of a low-quality pizza topping. I wasn't a fan.
The ravioli crust was equally disappointing. Just like with Rana's Lobster Ravioli, I once again had issues finishing the whole ravioli. 
I don't mind eating the pasta with the filling, but I had no interest in eating and finishing off the ravioli edges.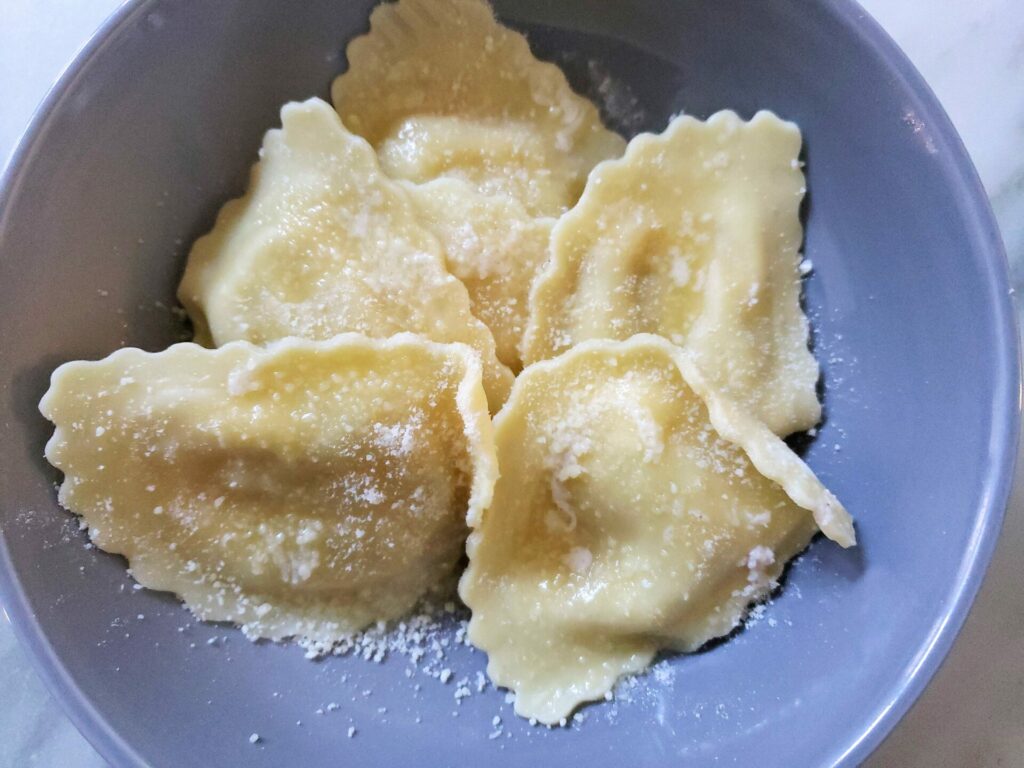 After eating through most of the center portion of the ravioli, I was left with a graveyard of ravioli edges that I ended up throwing away. The pasta itself just isn't that great.
How to Cook Costco Italian Sausage Ravioli
Rana's Italian sausage ravioli is extremely easy to cook, which I really appreciate. I found it easy to get the ravioli from the package to the table.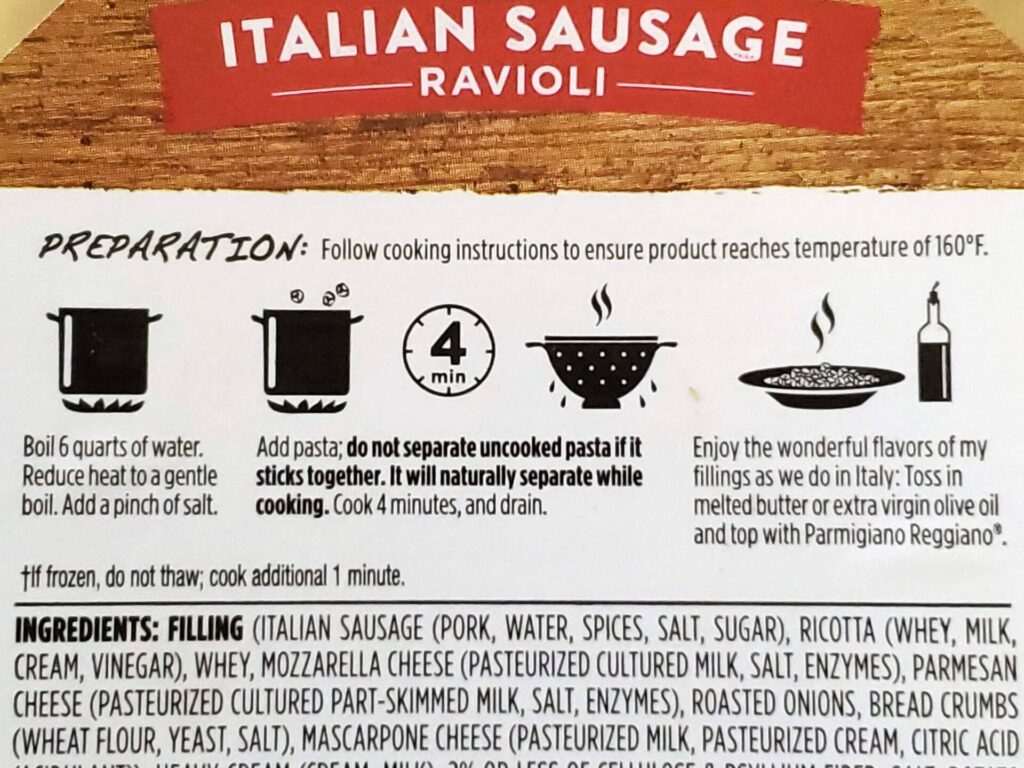 If I had one complaint about the instructions, it would be the extremely small size of the cooking directions text. 
I shouldn't have to pull out a magnifying glass to read the instructions for the ravioli!
Costco Italian Sausage Ravioli Cooking Instructions
Boil 6 quarts of water.
Reduce heat to a gentle boil.
Add a pinch of salt.
Add Pasta (Do not separate uncooked pasta if it sticks together. It will naturally separate while cooking).
Cook for 4 minutes, and drain.
Enjoy the wonderful flavors of my fillings as we do in Italy. (Rana Speaking).
Toss in melted butter or extra virgin olive oil and top with Parmigiano Reggiano
What I noticed that he did on his Lobster Ravioli, as well as this Italian Sausage, is that Rana speaks to us, the consumer, during the cooking instructions. He switches to first person and tells us to enjoy the flavors of the food as he does in Italy.
It's an admirable attempt to connect with the consumer, but I feel it doesn't belong in the heaitng directions.
Costco Italian Sausage Ravioli Calories
How Many Calories in the Italian Sausage Ravioli?
One serving of the Italian Sausage Ravioli from Costco will be 1 cup or 3.5 ounces of ravioli. Each serving will have 270 calories coming from 12 grams of fat, 28 grams of carbs, and 12 grams of protein.
I don't hate this nutritional label for ravioli. The protein is appropriate, and the nutritional label seems to be slightly better than average for a ravioli. The fat is fair, considering the amount of cheese and the sausage, and the carbs aren't an absolute killer for ravioli. 
I wouldn't call this healthy or recommend eating the ravioli on a regular basis because the carbs are high, but it's not bad for a one-off meal. 
I do have to say that the sodium is on the higher end. Each serving will have 570 mg of sodium, or 25% of the recommended daily value. This wouldn't be so bad if one serving were filling enough for a meal. 
Realistically, I would be eating multiple servings, and if combined with other food or sauces, the sodium content will really add up.
Costco Food Database User Reviews
Have you tried this item? Let the rest of the Costco Food Database community know what you think. Leave a rating and review for this product.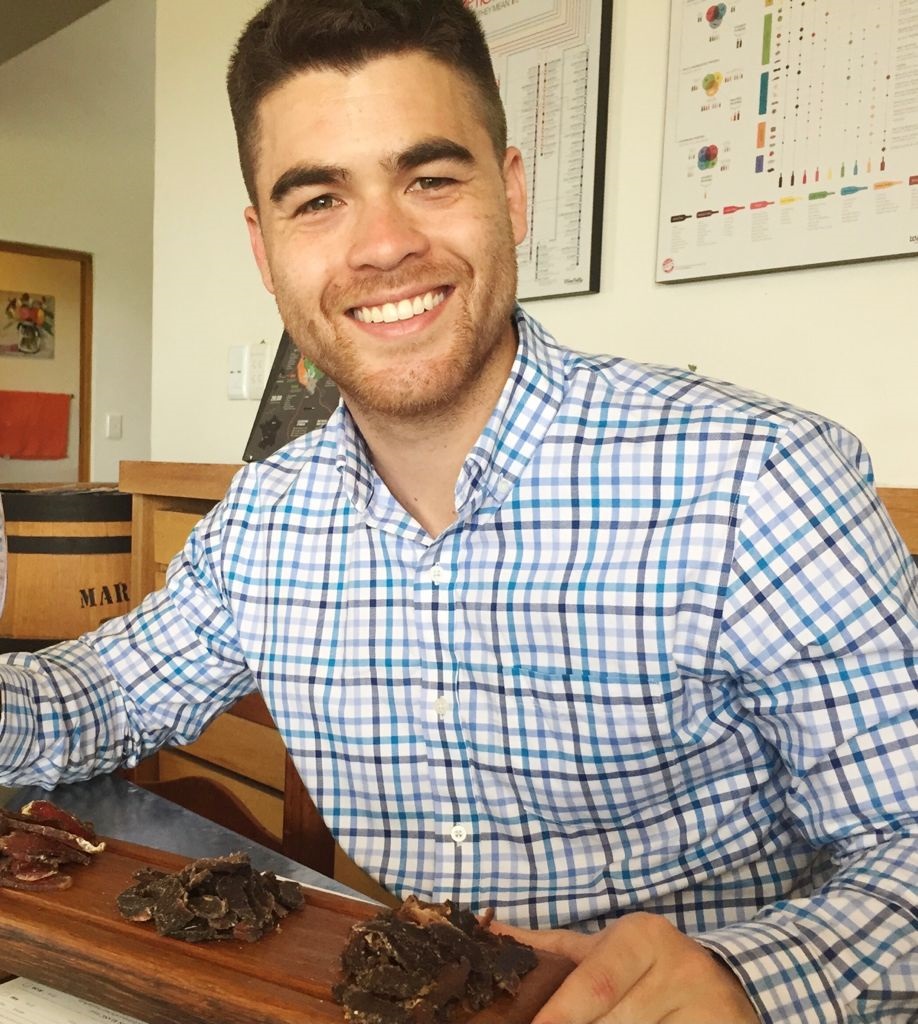 Greg Larkin is the founder and managing editor of Costco Food Database, the premiere site for honest takes on all things Costco food. A self-proclaimed Costco super-fan since childhood, Greg turned his obsession in a mission to properly rate and review all of Costco's delicious buys. When he's not busy navigating Costco aisles, you can find Greg smoking Kirkland Signature meats, meal prepping, or perfecting his homemade jerky recipes.