Costco Maine Lobster Ravioli - Cooking Tips + Sauce Ideas
Maine Lobster Ravioli at Costco
Costco sells 26 ounces of Giovanni Rana's Maine Lobster Ravioli for $13.99. The ravioli can be found in the packaged goods area of the deli section. 
Have You Tried Costco's Lobster RAvioli?
Let the rest of the Costco Food Database community know what you thought of this product. Results and reviews are at the bottom of this page.
Please allow 24 hours for review moderation and approval.
The lobster ravioli is made in the United States, but it is made with domestic and imported ingredients. The Raviolis are filled with Maine Lobster, Ricotta and Mascarpone cheese. 
Obviously the lobster is from Maine as the package states, so the imported ingredients I'm hoping are from Italy. That would add quite a bit of authenticity to this meal.
How Much does the Lobster Ravioli at Costco Cost?
Costco retails Giovanni Rana's Lobster Ravioli for $13.99. Costco occasionally will discount the lobster ravioli by $4.20 bringing the price down to $9.79. This is a 30% discount, and at this price each pack cost $4.90. Not bad for lobster ravioli!

The price per ounce breaks down to $0.53 at retail and when the item is on sale the price per ounce is $0.38.
Costco vs The Competition (Sam's Club Wins)
Sam's Club also sells a 26 ounce pack of Giovanni Rana's Maine Lobster ravioli. Their price is $12.48 which is $0.48 per ounce and about 10% cheaper than Costco's retail price.
Very rarely will Sam's Club or any retailer in the world actually beat out Costco's price. Normally, when they beat out Costco in price, there is usually at least a small difference in quality. 
These products look to be exactly the same with the only difference being size. So it's a little disappointing to see Sam's Club come out ahead on the lobster ravioli.
Costco Maine Lobster Ravioli - Taste Test
I figured I would take advantage of the two pack and serve Costco's lobster ravioli in a few different ways. 
I tried the first pack of ravioli with butter, oil, and boursin cheese and the second with Rao's Marinara Sauce.
Before we get into the actual dishes, let's talk about the Lobster ravioli itself. The ravioli is filled with Ricotta, Mascarpone, and small bits of Maine Lobster.
You seem to get maybe one small chunk of lobster in every few ravioli pieces. Some ravioli did not have any significant chunks of lobster.
Pasta to Filling Ratio is Off
While there may not have been any medium-large lobster pieces, the ravioli was still pretty tasty. Almost anything with Ricotta and Mascarpone is going to be pretty darn good though. 
There was a very light hint of lobster taste in each bite, but the cheese was the star of the show.
Lacking in lobster and lacking in filling, the raviolis are tasty but a bit of a letdown. The amount of filling is sub-par and the ratio of pasta to cheese and lobster filling is off. 
If you were to one-bite the lobster ravioli, it would be apparent that there is too much pasta. I've had to resort to eating just the inner portion of the ravioli while leaving the "crust".
When combined with Boursin cheese the lobster ravioli from Costco were much better. The butter and oil mix that I dressed the pasta with added some nice flavor, and the cheese added some salty garlic and chives vibes. 

Those who know Boursin cheese will know that it packs quite the punch. The flavors and strong and intense. The cheese did slightly overpower the lobster ravioli, but in a good way.
Doesn't Work Well with Rao's
I also tried the ravioli with Rao's marinara sauce. It's one of my favorite sauces, not just in Costco, but amongst all store-bought pasta sauces. 
Rao's is a top tier marinara sauce, but I don't think it combined too well with this ravioli from Costco. I won't be using Rao's for this dish again.
Lobster Ravioli Heating Instructions
First I have to say that out of all of the Costco products that I have purchased, this might have the smallest cooking instruction text. I'm fairly young and have good eyesight (when I have my contacts on) and I even had to lean in and look hard to read the instructions.
How to Cook Maine Lobster Ravioli from Costco
To make Giovanni Rana's Maine Lobster Ravioli:
Boil 6 quarts of water. Reduce heat to a gentle boil. Add a pinch of Salt.

Add Pasta; do not separate uncooked pasta if it sticks together. It will naturally separate while cooking. Cook 4 minutes, drain.

Enjoy the wonderful flavors of my fillings as we do in Italy; Toss in melted butter or extra virgin olive oil and top with Parmigiano Reggiano.
Pretty simple heating instructions. I like the word choice of "my fillings as we do in Italy". It should be pretty clear that 84 year old Giovanni Rana isn't writing the cooking instructions for this pre-made ravioli. 
It's a sneaky nice touch to add a first person voice from Giovanni himself, especially on the last step before you eat the ravioli. Hats off to whoever did write that. 
Giovanni Rana Lobster Ravioli Nutritional Information and Ingredients
How Many Calories in the Ravioli?
The Maine Lobster Ravioli is sold in a 2 pack at Costco. Each serving size is one cup and between the two packs, there are a total of 7 servings. 
A 1 cup serving is going to have 250 calories with 9 grams of fat, 34 grams of carbs, and 10 grams of protein.
Lacking in Protein - Not Healthy (High Sodium)
Pasta and Italian food in general is always going to include a lot of carbs. This ravioli is no different as its jam packed with carbs.
The protein count is actually lower than I thought. Taking the lobster and cheese into consideration, I expected at least a few more grams of protein per serving.
I know these raviolis aren't going to be filled to the brim with lobster, but I thought the cheese would have a large impact on the protein count as well.
The biggest drawback is going to be the high sodium count. There are 570 mg of sodium per serving. That is 27% of your daily recommended value.
Overall, this is a very disappointing nutritional profile for this lobster ravioli. I knew it wasn't going to be good, but I did expect maybe just a touch more protein.
You eat enough food over the years and you'll learn quickly which items are high quality and which are destined to let you down. Most ravioli products aren't going to go heavy on the meat and lobster products always seem to put in just enough lobster to call it a lobster dish (ie Costco's Lobster Bisque).
Lobster ravioli in general is one of those dishes where you know 95% of the time you are going to be disappointed with the product. 
Coming in with those expectations, Giovanni Ranna's lobster ravioli was exactly how I expected it to be. It was a mediocre dish that barely qualifies as a lobster ravioli. I was not satisfied, and will not be purchasing this item again.
Costco Food Database User Reviews
Have you tried this item? Let the rest of the Costco Food Database community know what you think. Leave a rating and review for this product.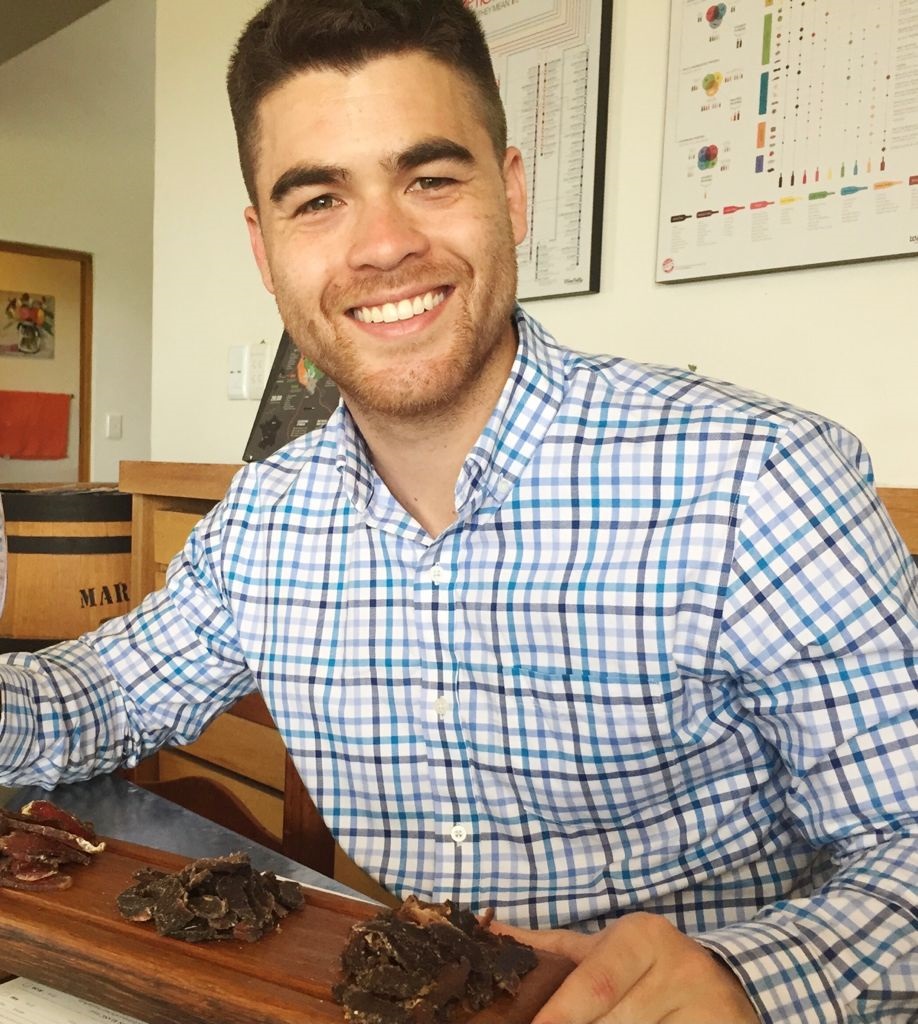 Greg Larkin is the founder and managing editor of Costco Food Database, the premiere site for honest takes on all things Costco food. A self-proclaimed Costco super-fan since childhood, Greg turned his obsession in a mission to properly rate and review all of Costco's delicious buys. When he's not busy navigating Costco aisles, you can find Greg smoking Kirkland Signature meats, meal prepping, or perfecting his homemade jerky recipes.