Costco Perfect Bars - Fan Favorite Flavors (Best Price)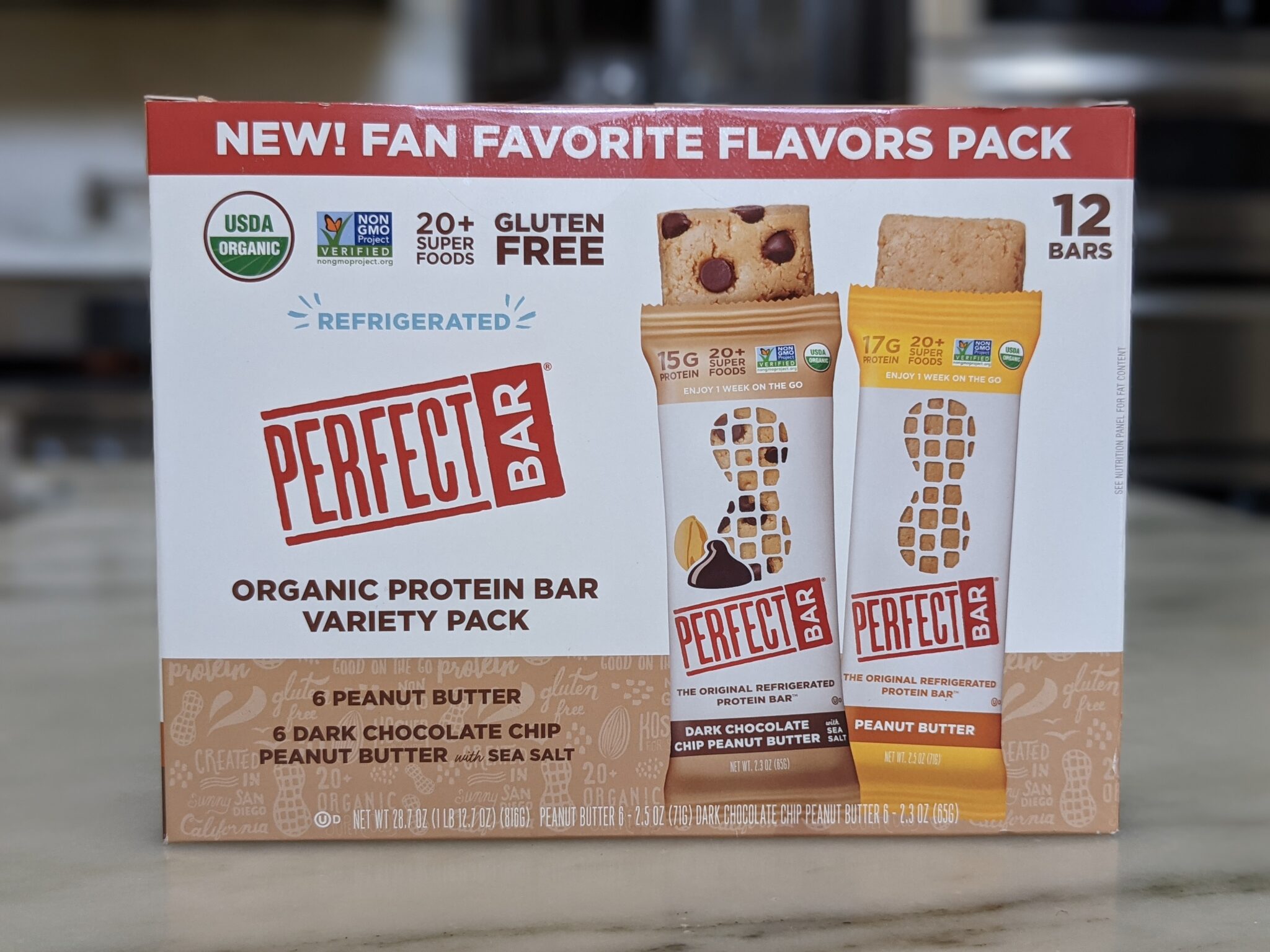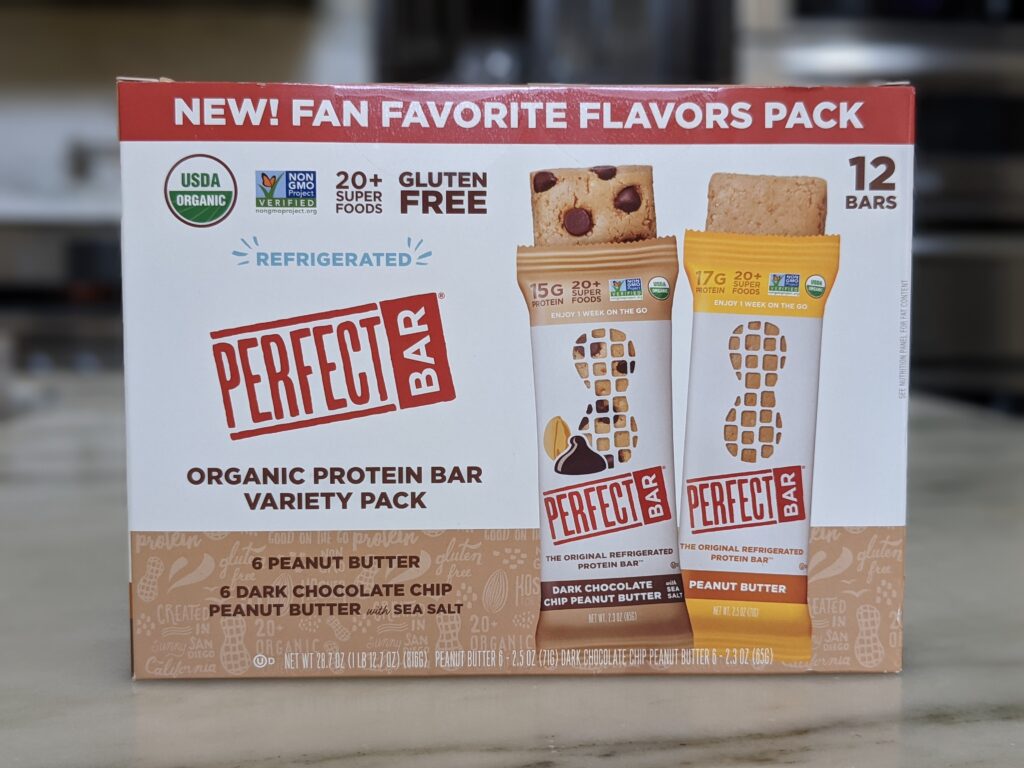 Perfect Bar Protein Bars at Costco
Have You Tried Costco's Perfect Protein Bars?
Let the rest of the Costco Food Database community know what you thought of this product. Results and reviews are at the bottom of this page.
Please allow 24 hours for review moderation and approval.
The Perfect Bar Fan Favorite Flavors Pack contains 2 different varieties: Peanut Butter and Dark Chocolate Chip Peanut Butter.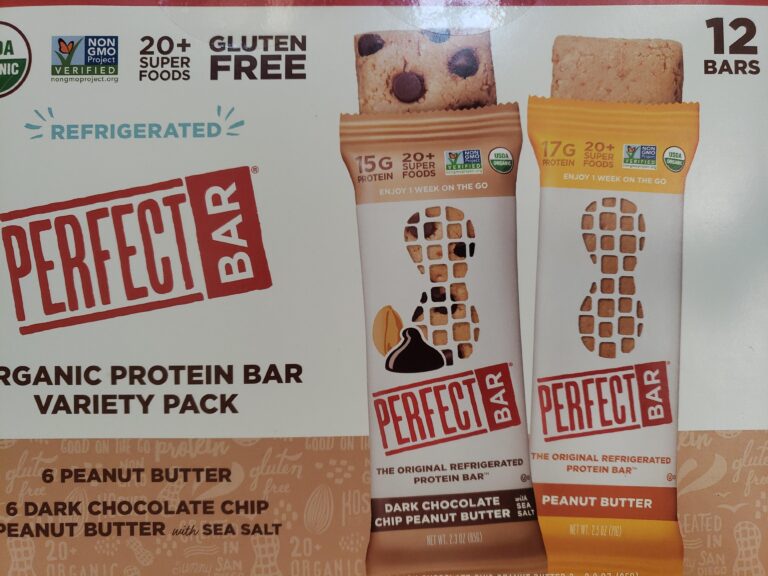 Each bar is organic, contains at least 15 grams of protein, and is made up with over 20+ superfoods.
The protein bars should be stored in the refrigerator, but are still good for up to 1 week without refrigeration. Thank goodness because the big selling point of protein bars is that they can be used for snacking on the go. 
For me, it defeats the purpose if the bars can't be at room temperature for an extended period of time.
Perfect Bar started with one self proclaimed health nut dad who wanted his 13 kids to eat healthy. He created a bar with organic nut butter, honey, and a superfood blend. 
It was so delicious that he exclaimed, "Its Perfect" and the Perfect Bar was born.
Costco Cost Comparison - Perfect Bar Refrigerated Protein Bar
How Much Do The Perfect Bars Cost AT Costco?
Costco retails the variety pack of Perfect Bars for $17.19. I picked up a box when they were on sale for $5.20 off bringing the price down to $11.99. 
At retail, each bar cost $1.43 and when on sale the price drops down to $1 per bar. 

$1 is a pretty standard price for protein bars and even that might be on the lower end. For a Perfect Bar it's an absolute steal.
Costco Vs The Competition
Sam's Club sells a 24 pack of mini Perfect Bars for $14.88. Because these are mini bars, it's a little harder to directly compare to Costco's Perfect Bars. Sam's Club's Perfect Bar breaks down to $0.78 per ounce.
Perfect Bars at Costco retail at $0.60 an ounce and when on sale they go for $0.42 per ounce. When on sale Costco's Perfect Bars are almost half the price of Sam's Club's version.

Target sells a 4 pack of perfect bars for $8.49 which is $2.12 a bar and they also sell them individually for $2.49 a bar. Each Perfect Bar at Target is going to be double the price of what Costco is charging. 
As expected, Costco's normal price is great and when on sale, these are half the price when compared to other nationwide retailers.
Costco Perfect Bars Review
The variety pack of Perfect Bars from Costco comes with both Peanut Butter flavor and Dark Chocolate Peanut Butter flavor. This is my first experience with Perfect Bars and I'm glad Costco has the "Fan Favorites".

Visually, the perfect bars look pretty good. The bars look moist and of high quality. The peanut butter bar looks rather plain as its a simple tan color all the way through.
The Dark Chocolate bar looks much better with a copious amount of dark chocolate chips spread across the outside of the bar and smaller chocolate strips embedded within.
There seems to be a lot of potential for a refrigerated protein bar, but the texture somewhat throws me off. It's enjoyable, but also interesting. 
The bar crumbles in your mouth but it does have a grainy sand like texture. It reminds me of an in between of fudge and clumped up wet sand that actually tastes good
There are many complaints about how dry and tough typical protein bars can be, but you won't have that complaint with the Perfect Bars. 
They go in the opposite direction and the bars have a moist melt in your mouth crumble texture.
The Peanut Butter flavored bar is on the simple side. The bar has a light one dimensional peanut butter taste all the way through.
The peanut butter Perfect Bar is slightly sweet and great for peanut butter lovers.
Chocolate Chip Peanut Butter is the Better Flavor
The Dark Chocolate Peanut Butter Perfect Bar brings a much more complex flavor profile.
The main bar is still made up of peanut butter, but the dark chocolate chips and the sea salt elevate this bar to the next level.
I much prefer the Dark Chocolate chip Perfect Bar over the peanut butter flavored bar. 
Overall these are pretty tasty protein bars. The texture is unique, and it does solve the problem that many mainstream protein bars have of being hard and dry. The flavors are simple but sufficient. 
They do lean more towards a healthyish snack bar than a traditional protein bar.  I would bet these would taste pretty darn good if they are broken up into crumbles and mixed with some vanilla ice cream.
Nutritional Information - Perfect Bar Organic Protein Bar
How Many Calories in a Perfect Bar
One serving is one bar and each bar will have different nutritional values.

The Peanut Butter Perfect Bar contains 340 Calories with 19 grams of fat, 27 grams of carbs, and 17 grams of protein. The peanut butter bar has 19 grams of sugar with 13 grams of included sugar.

The Dark Chocolate Peanut Butter Bar comes in at 330 calories with 20 grams of fat, 24 grams of carbs and 15 grams of protein. This bar has 18 grams of sugar with 12 grams of included sugar.
Not The Best Nutritional Profile
To give you a point of reference, Costco's Kirkland Signature Protein Bars have 190 calories with 7 grams of fat, 23 grams of carbs, and 21 grams of protein. The protein to calorie ratio is significantly better with the Kirkland Signature protein bars. 

I am actually rather disappointed with the nutritional value of these protein bars. I know these companies always have to find the balance of protein and flavor, but these have too many carbs and too much sugar. 
Perfect Bar favored flavor and created a bar that is more of a treat with protein than a traditional protein bar.
While they are fine tasting for a protein bar, these Perfect Bars from Costco have some significant flaws. For long term storage, they need to be kept in the refrigerator and nutritionally they are closer to a snack bar than a protein bar. 
I love the idea and the concept of a delicious protein bar, but for me, the negatives outweigh the positives. I'll be sticking to the less tasty traditional protein bars.
UPDATE: As a midnight snack these are absolutely delicious. I usually don't crave sweets, but there's something about these perfect bars that just hit the spot at night.
Costco Food Database User Reviews
Have you tried this item? Let the rest of the Costco Food Database community know what you think. Leave a rating and review for this product.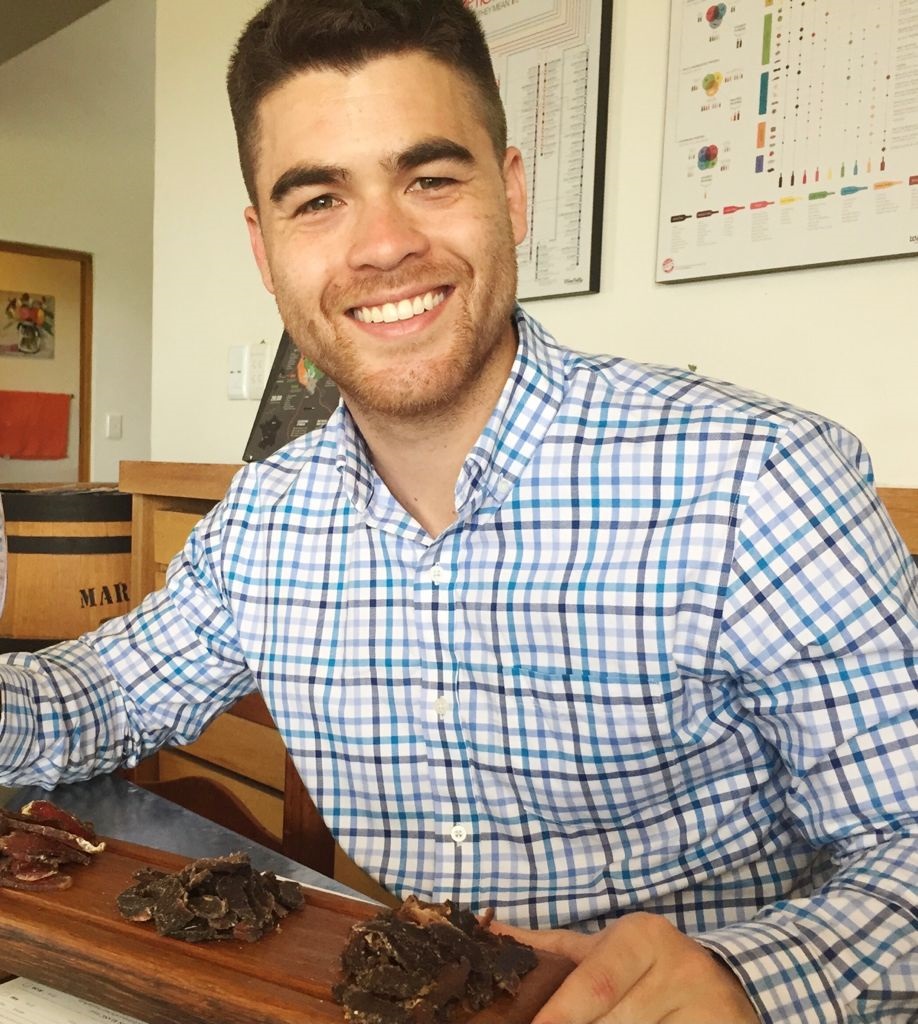 Greg Larkin is the founder and managing editor of Costco Food Database, the premiere site for honest takes on all things Costco food. A self-proclaimed Costco super-fan since childhood, Greg turned his obsession in a mission to properly rate and review all of Costco's delicious buys. When he's not busy navigating Costco aisles, you can find Greg smoking Kirkland Signature meats, meal prepping, or perfecting his homemade jerky recipes.