Costco Pork Carnitas + Super Crispy Carnitas Cook Method
Del Real Foods Carnitas at Costco
Costco sells 2.5 pounds of Del Real Foods Carnitas for $17.99. The slow cooked pork carnitas can be found in the refrigerated deli area of the warehouse near other food items such as the barbacoa, mini tacos, and smoked salmon.
Costco also sells Arrachera which can be used for Carne Asada Tacos.
Del Real Foods Carnitas is slow cooked pork made the traditional way in small batch kettles using traditional Mexican recipes.
Carnitas is Spanish for "little meats". Carne means meat in Spanish and adding ito (masculine) or ita (feminine) at the end means little. Carnitas means little meat but also refers to slow cooked pork that is either braised or slowly simmered.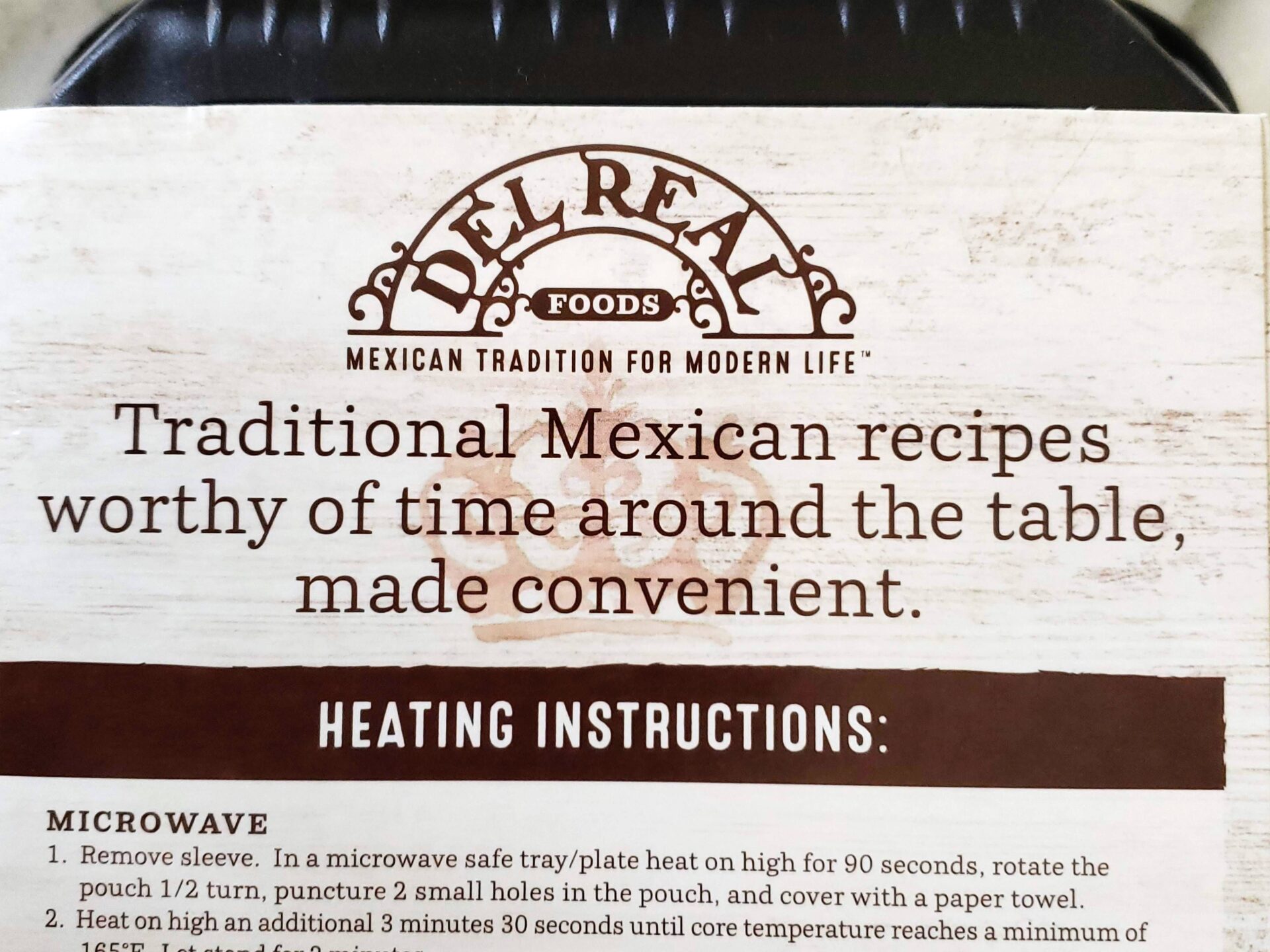 The end result is a very tender and juicy shredded pork that is flavored with traditional Mexican spices.
Carnitas can be eaten the way any other Mexican meats are eaten such as in tacos, tortas, burritos, and over nachos.
To put it simply, carnitas is the Mexican version of pulled pork. Both use pork shoulder or pork butt and are cooked slowly over low temperatures.
American pulled pork is often seasoned and smoked which gives it a savory and smoky flavor.
Carnitas are slow cooked and typically flavored with seasonings such as garlic, onion, chili powder, jalapenos, and even orange juice!
Costco Cost Comparison - Carnitas
How Much does the Costco Carnitas Cost?
Costco sells 40 ounces of Deal Real Foods Slow Cooked Carnitas for $17.99. This breaks down to a price of $7.20 per pound.
Significant Markup on the Pork Carnitas
I personally consider this to be rather expensive for pulled pork considering that pulled pork or carnitas are typically made from pork shoulder or pork butt. 
Those cuts of pork usually sell for $1.50-$2 per pound at Costco, so there is some significant markup for this pre-packaged carnitas meal. 
I am usually understanding of a slight markup over the cost of the raw ingredients, but 300% markup seems on the high end.
Better Value Options at Costco
Costco vs The Competition
Del Real Foods sells their Carnita in multiple retail locations, but none of them come close to Costco's price of $7.20 per pound.
DelRealFoods.com sells a 15 ounce package of their carnitas for 12.99. This is a per pound price of $13.96 or nearly double Costco's per pound price.
Target sells 12 ounces of Del Real Foods Pork Carnitas for $9.99. This breaks down to $13.32 or just a dollar short of doubling Costco's price. 

I already consider Del Real Foods to be fairly pricey at Costco, but it sure beats paying nearly double the price for the same Carnitas anywhere else.
Costco Carnitas - Taste Test
For this taste test, I opted for the stove top cook method over the microwave option. The microwave is going to fully heat the Costco carnitas, but I want to make sure they are heated and crispy.
As a whole, I think the carnitas were between good and great. The pork was super tender, but there could have been a little more flavor. There was plenty of carnitas and they were great on tacos. 
The first thing I immediately noticed when I tried the Costco carnitas was just how tender it actually was. The packaging does say slow cooked in small batches, but you never really know how the meat will turn out. 
In this case, the meat was extremely tender and moist. Del Real Foods did an excellent job with their carnitas and in terms of tenderness, this is restaurant quality.
The big issue I have with the carnitas is the flavor. It doesn't taste bad, but the flavor is light and lacks the Mexican flair. There is seasoning and it does taste like carnitas, but I would have really liked a little more of a flavor burst.
Regardless, it is still very enjoyable meat that can even be eaten without any salsas, sauces, or dips.
The Costco carnitas are great for tacos, and with just half the package or 1.25 pounds of pork, we made about 10 small tacos. Great stuff! 
Del Real Foods Costco Carnitas Cooking Directions
How to Cook Carnitas from Costco?
Del Real Foods offers two methods to cook their Carnitas from Costco. They recommend either microwaving or heating the carnitas using a pan and the stove. 

I am also including my own CFDB Super Crispy Carnitas Cook Method. 

Remove sleeve

In a microwave safe tray/plate heat on high for 90 seconds. 

Rotate the Pouch 1/2 turn, puncture 2 small holes in the pouch and cover with a paper towel.

Heat on high for an additional 3 minutes and 30 seconds until core temperature reaches a minimum of 165°F. 

Let stand for 2 minutes.

Open the bag carefully, and empty the contents into a serving tray.
Heat a medium sized skillet over medium heat.
Remove sleeve, empty Costco pork carnitas from pouch and place in skillet with ¼ cup of water.
Separate the pork carnitas with a spoon and spread evenly across the skillet.
Cover and heat for 5-6 minutes or until core temperature reaches a minimum of 165°F.
Remove cover for the last 2 minutes of cooking for Pork Carnitas to get crispy (optional).
CFDB Crispy Costco Carnitas Stove Top Method:
This is my own personal cooking method for the carnitas from Costco. This cooking method will keep the carnitas tender and moist but also crisp up the exterior for additional texture and flavor.
The recipe utilizes Del Real Foods Stove Top Methods, but slightly alters the cook time and procedure.
Heat a medium sized skillet over medium heat. 

Remove sleeve, empty Costco pork carnitas from pouch and place in skillet with ¼ cup of water.

Separate the pork carnitas with a spoon and spread evenly across the skillet.

Cover and heat for 3-4 minutes 

Remove carnitas from the skillet and place aside on a separate dish.

Heat the skillet on high and add in cooking oil once the pan is sufficiently heated.

Place the set aside pork carnitas back into the hot pan with oil and fry until a nice crust has developed.
How Many Calories in Costco Carnitas?
Each serving of Costco Carnitas is going to be 3 ounces and contain 200 calories. Those calories will come from 14 grams of fat, 0 grams of cabs, and 20 grams of protein.
This is a fairly standard nutritional label for pork as this is just pork with some simple seasonings and ingredients. The fat content is a touch high, but the protein count is excellent.
Moderate Amount of Sodium
Usually, one major problem that a lot of prepackaged meals have is the high amount of sodium. With Del Real Foods Carnitas from Costco, there is an acceptable amount of sodium at 330 mg per serving or 14% of the recommended daily value.
Costco Carnitas Review
Product Name: Del Real Foods Slow Cooked Pork Carnitas
Product Description:
Price: $17.99
Quantity: 2.5 Pounds
Location Within Costco: Refrigerated Deli Area
Price Per Pound: $7.20
Summary
The carnitas from Costco really surprised me. The higher than expected price tag was a little disappointing, but the carnitas were great. 
The slow cooked pork carnitas were tender and flavorful enough. There was plenty of meat for tacos and even some leftover breakfast tacos. 
Very tasty!
Value -

6/10

Convenience -

8/10

Taste -

8/10

Nutrition -

7/10

CFDB Score -

7/10
Pros
Super tender

Easy to cook

Very crispy