Costco Clam Chowder - Is Seattle's Chowder The Best In The Country?
Ivar's Puget Sound Clam Chowder at Costco
Costco sells 2×24-ounce tubs of Ivar's Clam Chowder with Bacon for $11.69. The Clam chowder can be found in the refrigerated deli area near some of Costco's other favorite items, such as the lobster bisque, chicken tortilla soup, and the broccoli cheddar soup.

Ivar's Clam Chowder is ready to heat and serve and is a fantastic opportunity to find out what Seattle's clam chowder is all about.

Have You Tried Costco's Clam Chowder?
Let the rest of the Costco Food Database community know what you thought of this product. Results and reviews are at the bottom of this page.
Please allow 24 hours for review moderation and approval.
I've never been out to Ivar's, but they are a Seattle chain restaurant that has been making chowder since 1938. 
Originally started on Seattle's waterfront as a tribute to the fresh seafood of the Pacific Northwest, the clam chowder now has won multiple awards in and around the country.
San Francisco Vs Seattle Clam Chowder
I'm a native San Franciscan, so I might have a bit of bias in clam chowder, even though I'm not the biggest clam chowder guy. 
I much prefer the infinitely better lobster bisque, but we'll save that debate for another day.
So, I've had my fair share of clam chowder, and I'm really curious to see how Seattle's clam chowder compares.
I also thought Boston was pretty big on Clam Chowder, but in my research, all the google results came up for Clam Chowdah instead, whatever that is.
I love the story of Ivar's Clam chowder, and I'm sure their restaurants bring great pride to the Seattle area, but unfortunately, their ingredient list for this clam chowder from Costco is quite disappointing.

The ingredient list is full of words I don't recognize and can't pronounce. They also use bioengineered ingredients. 
I'm sure this is necessary to preserve the clam chowder and to sell them in tubs, but it's still not what I like to see.
How Much Does Clam Chowder Cost at Costco?
Ivar's Clam Chowder at Costco sells for $11.69. At retail, each of the 24-ounce tubs breaks down to $5.85. This is a fair price for a sizeable 24-ounce tub of chowder. 
At Ivar's Restaurant, a cup of clam chowder goes for $7.50, and a bowl for $10. I'm not sure if this is the same clam chowder they serve in their restaurants, but this is a significant discount from the $7.50 per cup price.
Costco Clam Chowder - Taste Test
I went ahead and cooked up Ivar's Clam Chowder on the stove. It didn't look very appetizing coming out of the tub, but it did take on a traditional clam chowder look once appropriately heated.

Not Overloaded with Vegetables
Overall, the clam chowder was pretty good. It was creamy, flavored well, and not overly salty. There were plenty of potatoes in the soup and small pieces of celery.
Sometimes, these soups can be a little overzealous with the potatoes to fill the soup, but I didn't find that to be the case with Ivar's Clam Chowder.
The bacon did add some nice savoriness to the chowder, but I could have used a few more bacon pieces.
I also would have liked the clam pieces to be larger and more prevalent in the soup.
The largest piece of clam I had in my first tasting of the soup was just a touch smaller than a dime; the rest of the clam pieces were diced relatively small.
The small diced clam pieces provide great flavor, but you don't get to chew on them much. 
I'm not really going to knock Ivar's too much for this, as most commercial soups don't use large pieces of ingredients and are more about imparting flavor into the soup.
Unfortunately, after eating this clam chowder, I'm still on team lobster bisque, but this was not lousy chowder by any means. I enjoyed the flavors, and the chowder was creamy, but I would have liked a little more bacon and a little more clam.
If this was served at a restaurant, I wouldn't complain. In my mind, it's not an award-winning clam chowder to me, but it will scratch the clam chowder itch. It's an excellent chowder to have on a cold night.
Ivar's Clam Chowder Heating Directions
How to Cook Costco's Clam Chowder
Ivar's recommends two different methods for heating their clam chowder. They suggest cooking the chowder on the stovetop or in the microwave.
I personally prefer to avoid the microwave whenever possible, so I like to cook the chowder and most other soups on the stove. It's a little easier to control the heat when cooking on the stove.

Stovetop Heating Instructions
Pour chowder into a heavy saucepan. 


Bring to a gentle simmer over medium heat. 

Stir often.


Pro Tip: If you use the stovetop method, you do not need to cook all 24 ounces of the clam chowder at once. Just cook what you need and save the rest for another time. 
Microwave Heating Instructions
Remove the lid and protective film.

Place the container in the microwave and loosely cover it with microwavable plastic wrap or a paper towel. 

Heat the clam chowder on high for 3 minutes.

Stir the chowder thoroughly and replace the plastic wrap or paper towel cover.

Heat for an additional 3-4 minutes or until hot.
 
Microwave oven power varies; time is approximate.
CAUTION: Chowder and container will be hot. Remove the container from the microwave and uncover it. Stir before eating the chowder, and the container will be hot. Remove the container from the microwave and uncover it. Stir before eating.
Serving Suggestions and Flavor Enhancements
Ivar's does recommend two different serving suggestions.
Add a pat of butter to each bowl before serving

Add a thimbleful (noun – a small quantity of liquid, especially alcohol.) of sherry to each bowl before serving.
Both of these sound like excellent additions. I like to keep it pretty simple and just added in some bacon bits to the chowder. That's a hard combo to beat.
Ivar's Clam Chowder Nutritional Information
One serving of Ivar's clam chowder from Costco will be 1 cup or about 8 ounces. Each serving will contain 370 calories coming from 26 grams of fat, 25 grams of carbs, and 8 grams of protein.

This is a relatively standard nutritional profile for clam chowder, and it isn't exactly something I would recommend eating if you are on a diet.
Like most processed foods, one thing to always keep an eye on is the sodium content. One cup of Ivar's will have 950 mg of sodium, or 41% of the daily recommended intake.
This is incredibly high, and it's important to know because 1 cup of soup usually isn't the entire meal. When I have a cup of soup, it's a quick little appetizer before the main meal that will also have sodium.
Costco Food Database User Reviews
Have you tried this item? Let the rest of the Costco Food Database community know what you think. Leave a rating and review for this product.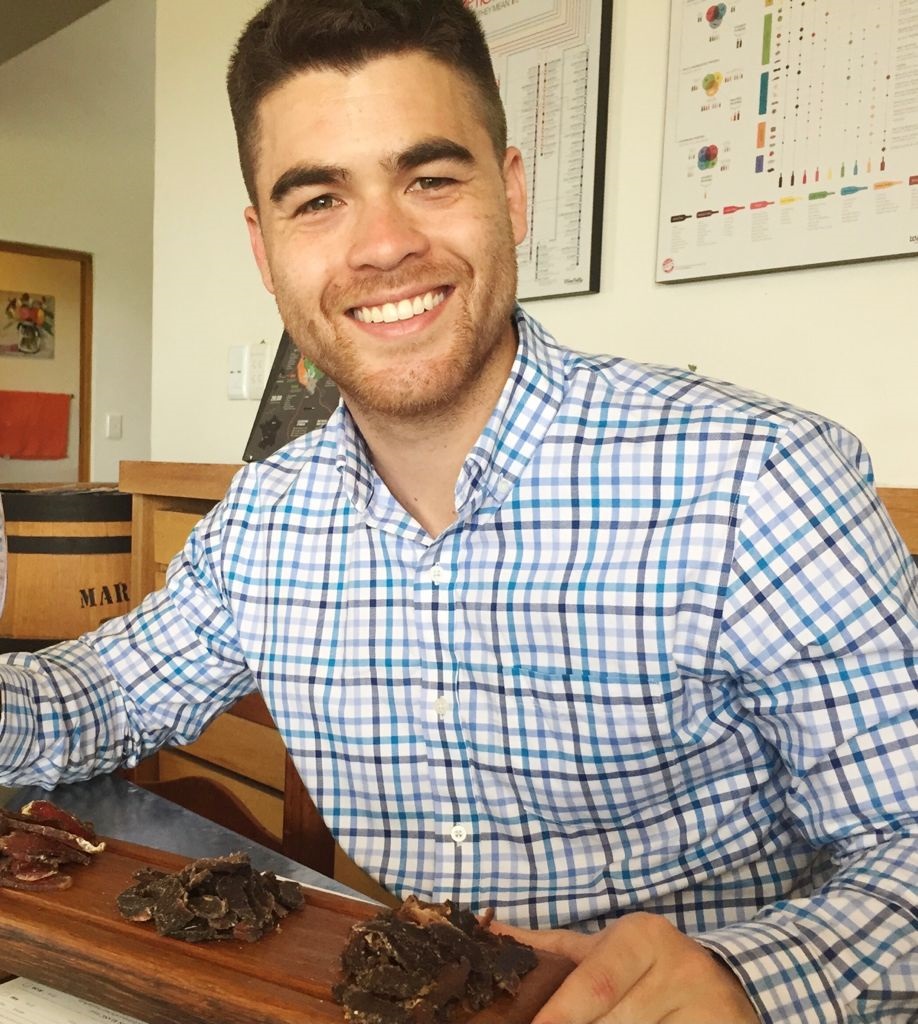 Greg Larkin is the founder and managing editor of Costco Food Database, the premiere site for honest takes on all things Costco food. A self-proclaimed Costco super-fan since childhood, Greg turned his obsession in a mission to properly rate and review all of Costco's delicious buys. When he's not busy navigating Costco aisles, you can find Greg smoking Kirkland Signature meats, meal prepping, or perfecting his homemade jerky recipes.