Costco Mateo's Salsa - Fresh, Flavorful, but Not Spicy!
Costco sells a 32 ounce jar of Mateo's Gourmet Salsa for $5.99. Mateo's Salsa can be found in the Pantry and Dry Goods area of the store often near the other condiment or dressing options such as Kinder's Teriyaki Sauce, or the 505 Hatch Green Chiles. 

Have You Tried Costco's Mateo's Salsa?
Let the rest of the Costco Food Database community know what you thought of this product. Results and reviews are at the bottom of this page.
Please allow 24 hours for review moderation and approval.
Congrats to Mateo's Salsa
Mateo's Gourmet Salsa is made in Frisco, Texas and sold at Costco's nationwide. I'm not surprised to see them at my local Costco's here in Texas considering that I live 10 minutes from Frisco, but I would also see it when I lived in Northern California about 10 minutes from San Francisco. This must be pretty good salsa if it's sold in Costco's throughout the country.
Mateo's calls their gourmet salsa, "uniquely different" and they are "not responsible for obsession". The salsa is made with all natural ingredients, is gluten-free, and is of medium spice.
One of the most important things I look for in a salsa is an adequate heat level. I like my salsa spicy, and usually most store bought brands' "hot" or "spicy" levels just don't do it for me.
My general rule is to knock the spice level down one notch for any store-bought salsa. A hot salsa will actually be medium, and medium will actually be mild. With Mateo's Gourmet Salsa from Costco, my expectations are that this will be a very mild salsa. 
What I do like about the gourmet salsa is that you can clearly see all the ingredients. Obviously there's the tomatoes but you can also see plenty of jalapeno seeds and jalapeno pieces floating around in the salsa.
Funny Fact: Salsa is now the number one condiment in America. Why? Because people like to say salsa.
Costco Cost Comparison - Mateo's Gourmet Salsa
How Much is Mateo's Salsa at Costco?
Costco sells the 32 ounce jar of Mateo's Gourmet Salsa for $5.99. The Salsa does go on sale for $4.49 which is a savings of $1.50 or 25%.
16 ounces of Mateo's gourmet salsa from Costco costs $3 or $0.19 an ounce at retail price. When on sale, the salsa goes for $2.25 a pound or $0.14 per ounce.

The $2.25 price is absolutely amazing and it falls into the same range as what other grocery stores sell their store brand salsa for. Tom Thumb's 24 ounce Signature Select salsa sells for $3.49 or $0.15 an ounce. 
Taking the all natural, gluten-free, gourmet salsa at $0.14 an ounce is the much better option.
Costco Has the Best Price by Far!
Tom Thumb also sells Mateo's Salsa. They sell a 16 ounce jar for $3.99 or $0.25 an ounce. This is nearly 30% more expensive per ounce than Costco's retail price of Mateo's salsa. It's also about $0.50 less than Costco's sale price. Would you pay $0.50 for double the amount of salsa?

Sam's club seems to be discontinuing their Mateo's Gourmet Salsa Cantina Style, but Walmart does sell 16 ounces of Mateo's salsa for $3.79. This is right at Tom Thumb's price and breaks down to $0.24 an ounce.

Once again, Costco does come out ahead on price and value. When Mateo's salsa at Costco is on sale, the price is nearly the same as most store brand salsas.
Mateo's Gourmet Salsa - Taste Test
As I mentioned before, the most important attribute of a salsa for me is going to be the spice level. 
I like my salsa to pack a punch, but Costco's Mateo's salsa does just the opposite. 
My general rule of knocking one level off the stated heat level stands true as Mateo's salsa has very little heat if any.
Fresh Tasting and Delicious
While the salsa isn't spicy, and is a sweeter salsa, it is still very very tasty. I would even say it's one of the more flavorful store-bought salsas that I have eaten. 
The salsa tastes very fresh and even has a homemade feel. There is a lot of depth and complexity with the tomatoes, garlic, lemon, and jalapenos.
My favorite aspect of Mateo's salsa is the texture and consistency. I'm not a fan of pico de gallo or chunky salsa, and for me, Mateo's has the perfect blend.
It's thick, but not too thick or chunky. The salsa goes great with breakfast burritos, tortilla chips or even Costco's Multigrain Chips. We even used the salsa on a homemade nacho plate.
Overall, I have to say that I underestimated Mateo's Gourmet salsa. I expect any good salsa to have a certain level of heat, which I knew Mateo's would not provide, but it still wowed me with its freshness and flavor. 

Pro Tip: Don't dip chips directly into the salsa jar, instead, spoon it into a bowl. It will help keep the salsa fresh. 
Costco Mateo's Salsa Nutritional Information and Ingredients
How Many Calories in Mateo's Salsa
Each serving of Mateo's Gourmet Salsa is 2 tablespoons and contains 10 calories. Those calories are from 0 grams of fat, 2 grams of carbs, and 0 grams of protein. Because salsa only consists of vegetables, it's typically a fairly low calorie food. 
The main issue is going to be the sodium content. Each serving of 2 tablespoons contains 210 mg of sodium. This is 10% of your daily recommended value. Looking at this alone, it isn't the worst thing in the world. 
But salsa is usually eaten with chips, on tacos, with breakfast, or with other foods that are already high in sodium. When combined with other salty foods, the 210 mg of additional sodium from Mateo's salsa will add up quickly.
Ingredients
The ingredients of Mateo's Salsa from Costco and most other salsas are going to be pretty simple and straightforward. This salsa includes : 
Tomatoes

Water

Jalapeno Peppers

Dehydrated Garlic

Salt

Garlic

Red Wine Vinegar

Spices

Lemon Juice Concentrate
These are pretty standard salsa ingredients, nothing uniquely different about these except for maybe the Red Wine Vinegar. I would also say that the salsa is missing some onions.
Not exactly my cup of salsa, but very tasty nonetheless. The salsa is very low in spice, but very high in deliciousness and goodness. The ingredients are very fresh, the texture is spot on, and there is a slight sweetness that goes great with chips, street tacos, or other salty foods.
If spicy salsas aren't your thing, then Mateo's Gourmet Salsa from Costco might be the one for you. When on sale, the price is more than right, and one of the best values for a store bought salsa.
Costco Food Database User Reviews
Have you tried this item? Let the rest of the Costco Food Database community know what you think. Leave a rating and review for this product.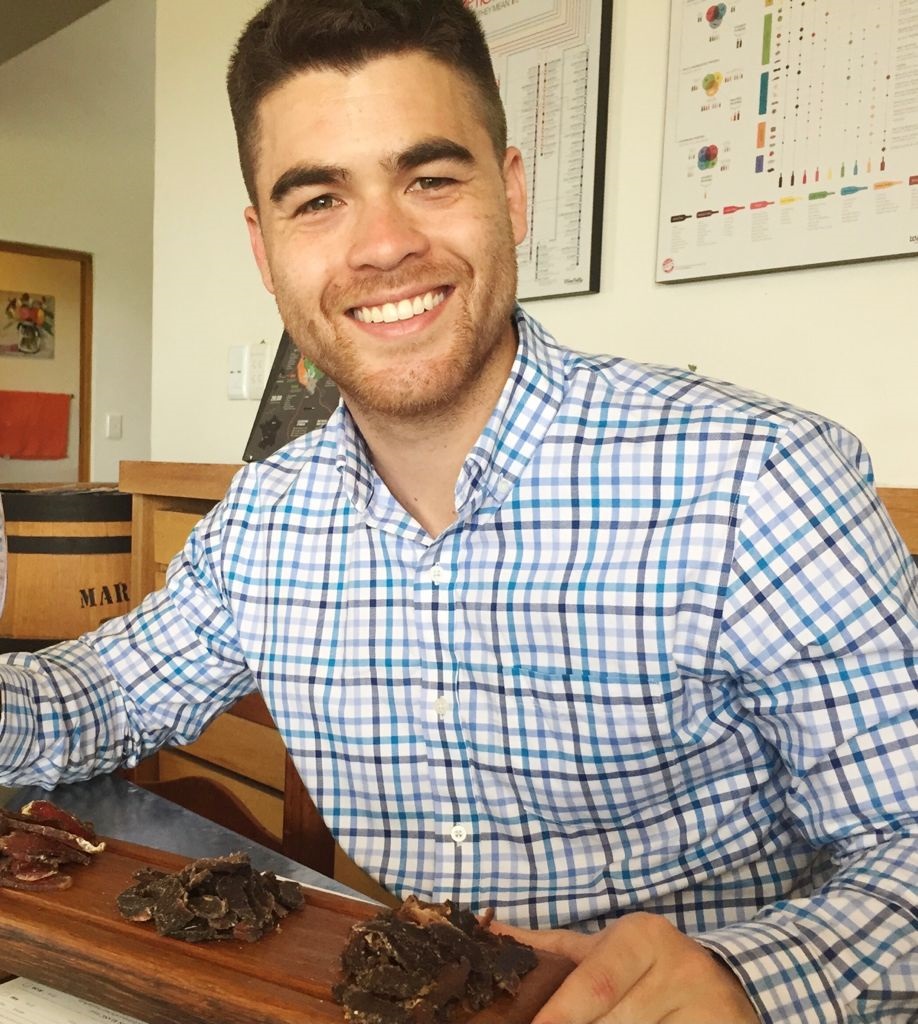 Greg Larkin is the founder and managing editor of Costco Food Database, the premiere site for honest takes on all things Costco food. A self-proclaimed Costco super-fan since childhood, Greg turned his obsession in a mission to properly rate and review all of Costco's delicious buys. When he's not busy navigating Costco aisles, you can find Greg smoking Kirkland Signature meats, meal prepping, or perfecting his homemade jerky recipes.