Costco Multigrain Tortilla Chips - Food Should Taste Good
Food Should Taste Good Multigrain Tortilla chips are a healthier alternative to the rest of Costco's chips. They are crispy, flavorful, and packed full of healthy nutrients and fats.
FSTG Multigrain Tortilla Chips at Costco
Costco sells a 28.8oz bag of Food Should Taste Good Multigrain Tortilla Chips for $5.99. These do occasionally go on sale, and most recently were on sale for $3.89 per bag. This is a huge discount of over 33%. When on sale at Costco, these chips cost $0.14 per ounce or $2.19 per pound. This is an amazing price for a tortilla chip that provides significant health benefits. You would be hard pressed to even find regular potato chips at this price. 
These tortilla chips are located in the chips section at Costco usually next to the PopCorners, shrimp chips,  or the Chickpea Puffs. At my local Costco warehouse, these chips are located on the far wall past the frozen foods area.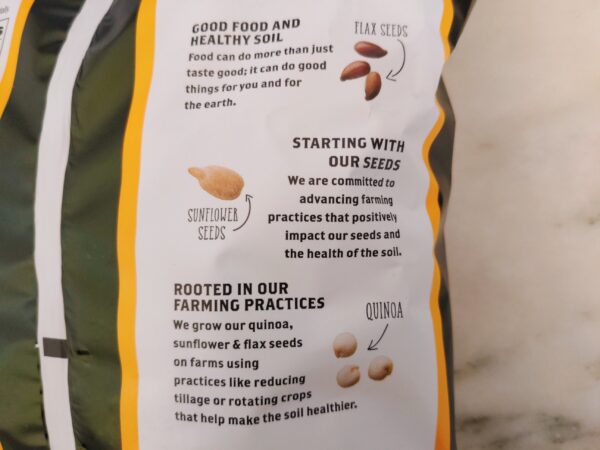 While these are tortilla chips and they are made with ground corn, they are infused with a variety of seeds and grains. Food Should Taste Good's chips are baked with flax seeds, sesame seeds, sunflower seeds, and quinoa. They've transformed a regular tortilla chip into a chip that tastes good and provides health benefits.
In addition to creating a healthy and tasty tortilla chip. Food Should Taste Good also strives for sustainable and environmentally friendly farming practices. They grow their quinoa, sunflower, and flax seeds on farms that use practices such as reducing tillage or rotating crops to promote soil health. This company is looking to make food the proper way.
Costco Multigrain Chips First Impression
This is a massive bag of chips, as are all bags of chips at Costco. This one is definitely a family size. The bag looks beautiful and also trendy. 
There is one photo of a very large chip on the bag which was enlarged to show texture and detail. You can clearly see the 3 different seeds that are advertised all on this one chip. They kept the photo simple, but that's all you need to get a good understanding of what this product is about.
The actual chip is fairly large as well. On average the chips are about 2 inches in diameter. These chips are on par with some of the larger sized tortilla chips.
There are a couple of marketing claims on the bag. They claim these are the "best chip for any dip". This is an empty claim as they haven't won any best chip for dip awards and there is no way to determine if this truly is the best chip. It is much safer to assume that these are not in fact the best chips for dipping.
They also state these are Gluten free chips and they are non-GMO verified. These are low sodium, certified kosher, vegan, have no MSG and have 18g of whole grains per serving.
Food Should Taste Good Multigrain Tortilla Chip Review
When I first tasted these chips, I just couldn't believe that these were a healthier version of a tortilla chip. They look and feel like regular tortilla chips with the only difference being the baked in seeds. They didn't taste like a "healthy" chip, and if it weren't for the abundance of seeds, I wouldn't have known from taste alone. 
They tasted very much like a normal tortilla chip. The seeds brought a nice light nutty flavor to each bite. The crunch and texture was normal and what you would expect from a tortilla chip. These Costco multigrain chips are thin and crispy and have a satisfying crunch.
The saltiness level of the chip was also perfect. There was enough salt to eat these as is, and when I combined the chips with a dip, it wasn't overly salty.
The bag claims these chips are the best for any dip and I did find them to be absolutely fantastic with some homemade guacamole, gourmet salsa, or with Costco's Bitchin' Sauce Almond Dip. Even when combined with the dips, the flavors of the chip were present and complimented the dip flavors very well. I'm not going to say these are the best chips for dip, but are without a doubt a great chip to eat with any dip and potentially the best chip for dipping at Costco.
Nutritional Information & Ingredients
Each serving of chips is 1 oz or about 10 chips. There are about 29 servings per bag (28.8oz bag). Each serving has 140 calories made up of 7g of fat, 17g of carbs, and 2g of protein. These are pretty standard for tortilla chips. 
They do claim on the packaging that these are low sodium and in fact there is only 75 mg of sodium per serving. Regular tortilla chips will have anywhere between 120 and 140 mg of sodium per ounce. So these multigrain tortilla chips from Costco have almost 50% less sodium compared to a regular tortilla chip.
Are Food Should Taste Good Multigrain Chips Healthy?
Food Should Taste Good multigrain tortilla chips sold at Costco are a healthier alternative to regular tortilla chips. The flax, sunflower, and sesame seeds that are baked in with the chips are full of nutrients, high in Omega-3 Fatty acids, and a good source of fiber. Compared to a normal potato chip, these are leaps and bounds healthier. These particular Food Should Taste Good brand chips are not overly salty or oily.
Costco did a great job with these Food Should Taste Good chips. These are going into my chip rotation joining the Kirkland Signature Himalayan Salt Chips as well one of my vices, the Ruffles Cheddar and Sour Cream chips. At Costco, I would easily purchase these multigrain tortilla chips over the Kirkland Signature Tortilla chips, due to taste, the level of salt, flavor, and health benefits.
Costco Food Database User Reviews
Have you tried this item? Let the rest of the Costco Food Database community know what you think. Leave a rating and review for this product.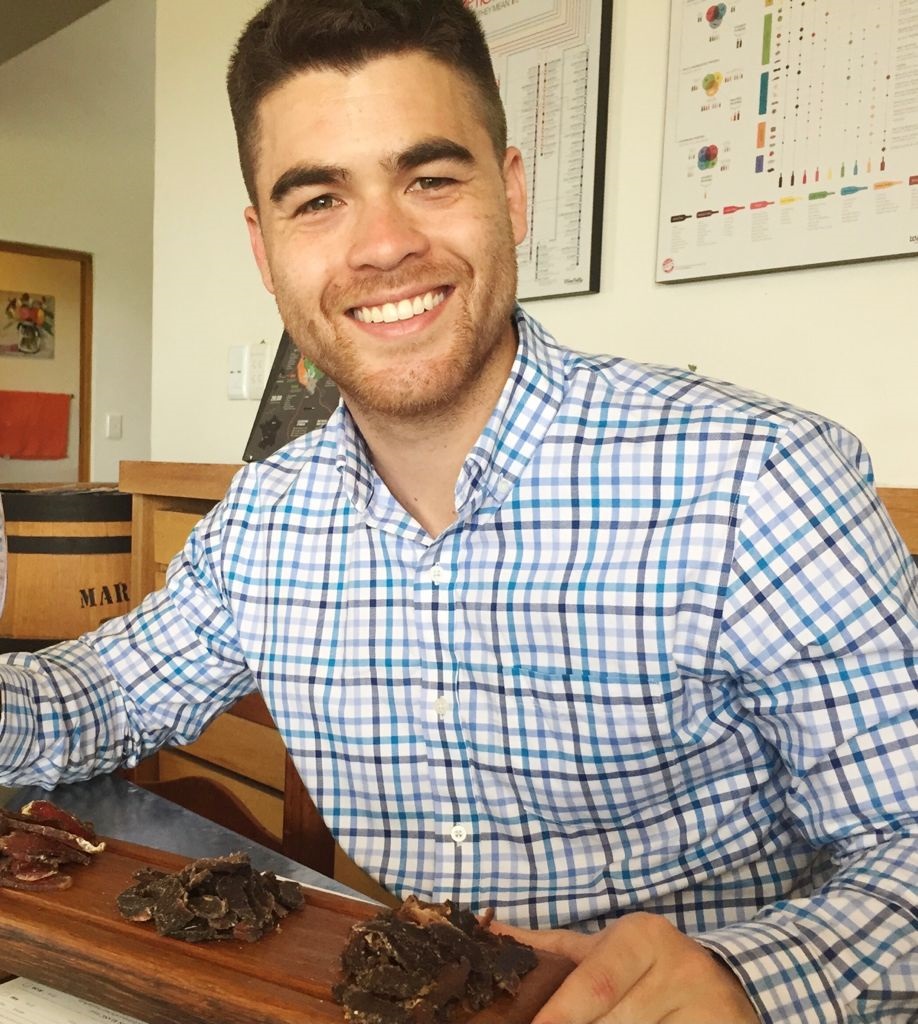 Greg Larkin is the founder and managing editor of Costco Food Database, the premiere site for honest takes on all things Costco food. A self-proclaimed Costco super-fan since childhood, Greg turned his obsession in a mission to properly rate and review all of Costco's delicious buys. When he's not busy navigating Costco aisles, you can find Greg smoking Kirkland Signature meats, meal prepping, or perfecting his homemade jerky recipes.