Costco Polish Sausage (100% Grass-Fed Beef) - Are They Worth It?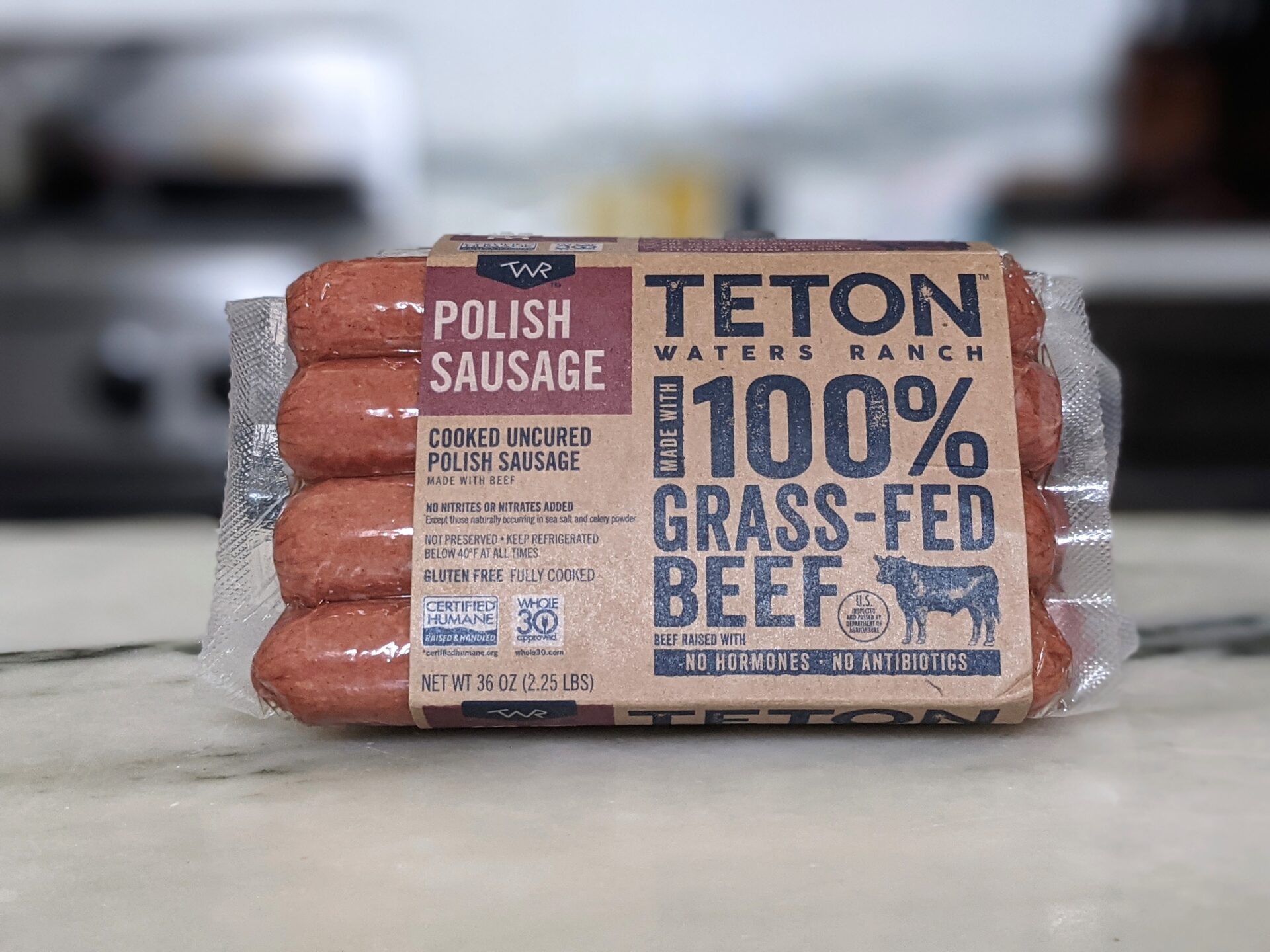 Teton Waters Ranch - 100% Grass Fed Polish Sausage at Costco
I've had my eye on the Teton Waters Ranch 100% Grass Fed Polish Sausage from Costco for quite some time now. The packaging looks fantastic, and the idea of a higher quality hot dog/sausage appeals to me.
Have You Tried Costco Grass Fed Polish Sausages?
Let the rest of the Costco Food Database community know what you thought of this product. Results and reviews are at the bottom of this page.
Please allow 24 hours for review moderation and approval.
Teton Waters Ranch does a little differently by producing an elevated higher quality polish sausage. 
We know hot dogs, including Costco's food court hot dogs, are one of the worst health items to eat for multiple reasons, and Teton Ranch provides a higher quality option.
Without shilling too hard for Teton Waters Ranch, here are a few of the benefits. First, the cows are raised freely on pastures and are 100% grass-fed. They treat cows with respect and dignity, and the cows provide a higher quality of beef.
The Polish sausage is made with 100% grass-fed beef raised with no hormones or antibiotics. The sausage links have no nitrites or nitrates added and are gluten-free and fully cooked.
They also are certified humane raised and handled, Whole 30 approved, paleo, and keto. I love that these Polish sausages have so much going on for them.
Bobby Parrish with Flav City, the shopping health expert that we all love gives the Teton Waters Ranch polish sausage his stamp of approval. If Bobby will eat, then I sure as heck will eat it.
Cost of Costco Polish Sausages
Costco retail a 12 count of 100% Grass Fed Beef Polish Sausage for $17.39. I was able to pick up the sausage when it was on sale for $12.99 or $4.40 off. 
This is a massive and rare discount for a product like this and brings the price per Polish sausage down from $1.45 each to $1.08. A fantastic price for a top quality Polish sausage hot dog.
Costco Vs. The Competition
The Teton Waters Ranch Polish Sausage is sold mostly at the higher end grocery stores such as Whole Foods and Sprouts. My local Sprouts Farmers Market sells a 4-pack of the grass fed Polish sausage for $7.99 or $2 per sausage. Obviously, this is quite the markup over the Costco price.
Teton Waters Ranch Polish Sausage Taste Test
The Teton Waters Ranch Polish Sausage label is jam packed with unique selling points, but underneath it all, it's still a Polish sausage. The taste of the sausage is very similar to that of any other Polish sausage or hot dog.
Teton Ranch's polish did have a slightly firmer bite, but other than that, it's just a slightly elevated hot dog. 
It's not bad by any means, and I didn't get any of those hot dog burps that I usually get from the hot dogs at Costco's food court, but it's not exactly wowing me any more than a hot dog could.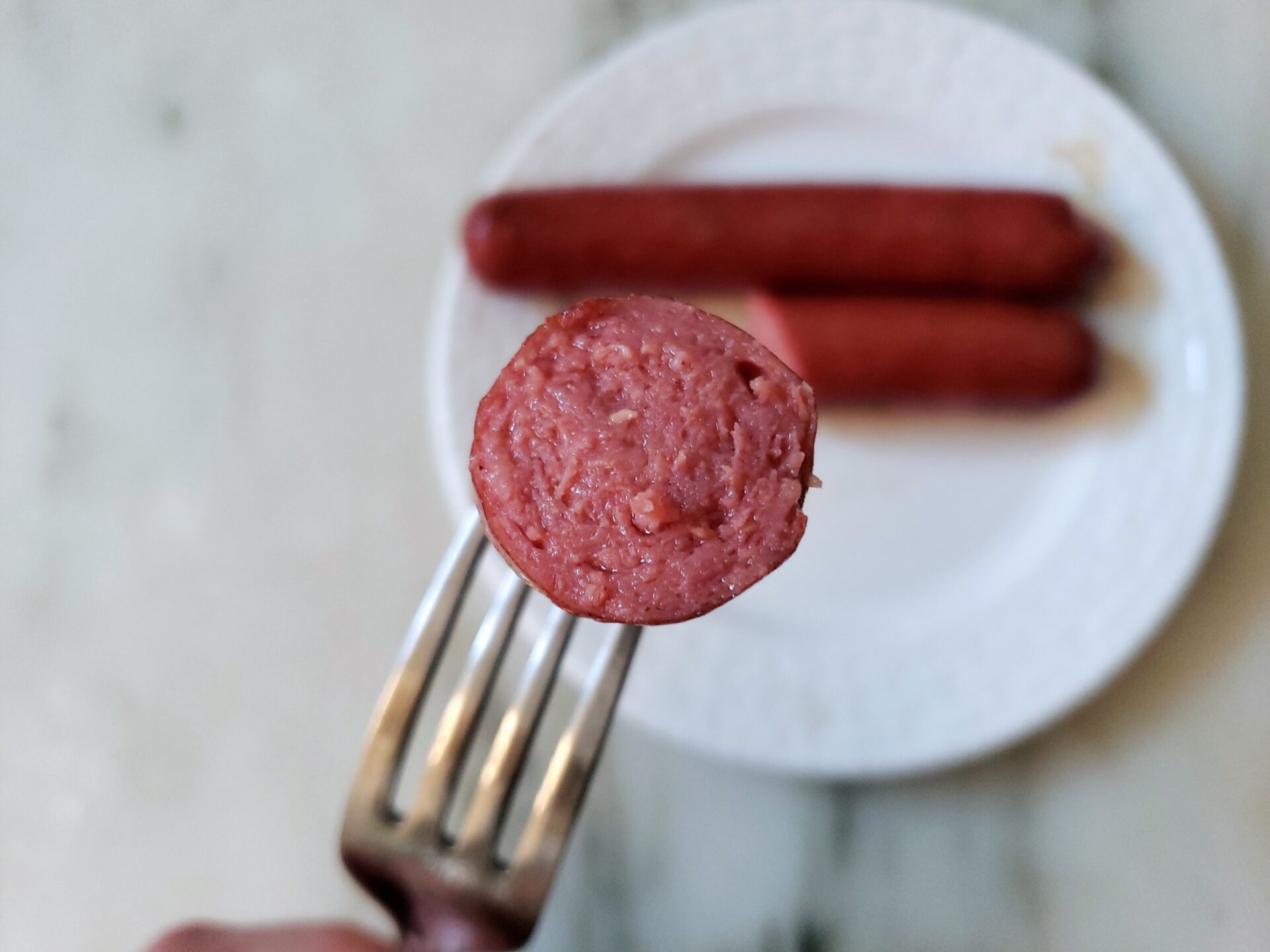 I would choose these any day of the week over a regular hot dog because of the ingredients, but taste wise it is similar or just slightly better.
How to Cook The 100% Beef Polish Sausage
Just like any hot dog or Polish sausage, these will be fairly easy to heat up. They are already fully cooked and just need to be warmed and browned. Teton Waters Ranch suggests browning them in a pan or on the grill for 5-7 minutes. 
It doesn't take long to cook these beef polish sausages, and the nice part is you can get some excellent char/grill marks on them, unlike the hot dogs from the Costco food court.
Polish Sausage Nutritional Information And Calories
There is a lot that separates the Costco Polish sausages from regular hot dogs or Polish sausages, but nutritionally they are similar. 
They are made with all beef, so the protein is a little higher, which is nice, but the fat content is similar to traditional hot dogs. Here is the full nutritional label for the grass fed beef polish sausages.
Costco Food Database User Reviews
Have you tried Costco polish sausages? Let the rest of the Costco Food Database community know what you think. Leave a rating and review for this product.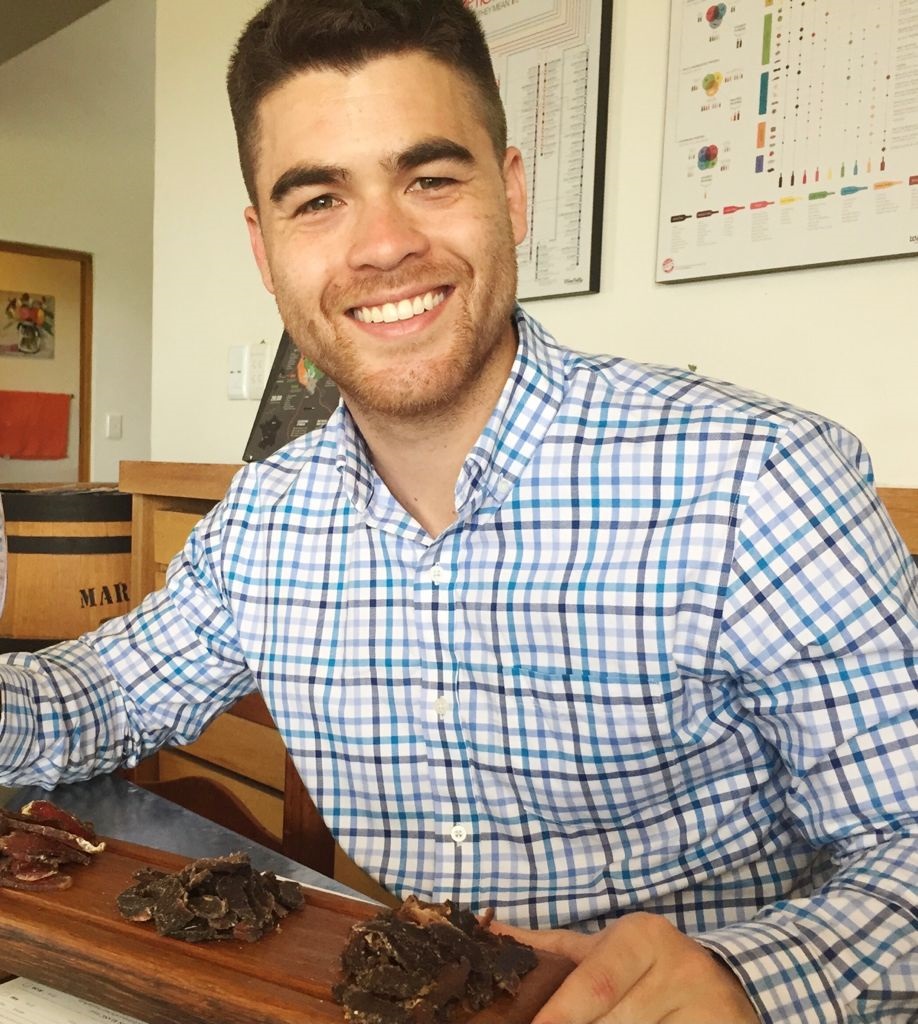 Greg Larkin is the founder and managing editor of Costco Food Database, the premiere site for honest takes on all things Costco food. A self-proclaimed Costco super-fan since childhood, Greg turned his obsession in a mission to properly rate and review all of Costco's delicious buys. When he's not busy navigating Costco aisles, you can find Greg smoking Kirkland Signature meats, meal prepping, or perfecting his homemade jerky recipes.