Costco Margarita Wine Cocktail - Kirkland Signature
Costco Margaritas! The Kirkland Signature Premium Golden Margarita Wine Cocktail is back! Is it possible to think of Costco Margaritas and not think of a good time?
Margarita Wine Cocktail at Costco
Costco sells the Kirkland Signature Premium Golden Margarita Wine Cocktail for $8.99. The drink can be found in the alcoholic beverage area of the store, often near the other wines, Kirkland Signature Liquor, and hard seltzer.
I love the $8.99 price of this bottle. Costco's margarita wine cocktail at 1.5L contains ten standard-size drinks. This breaks down to $0.89 a drink, which is cheaper than most beers you could buy at Costco or other retailers. Not a bad deal at all! If you were ordering margaritas at a restaurant, you would be paying at least $8.99 per drink.
For $8.99, you get a 1.5L bottle of ready-to-drink margarita made with real limes, 100% agave wine, and 100% cane sugar. The drink contains 12.7% Alcohol/Volume and is bottled in Fairfield, CA.
Our Full List of Costco's Liquor and Hard Alcohol.
Have You Tried Costco's Margarita Wine?
Let the rest of the Costco Food Database community know what you thought of this product. Results and reviews are at the bottom of this page.
Please allow 24 hours for review moderation and approval.
Agave Wine originated in Mexico and is a fortified wine. This means the wine is mixed with hard alcohol, and for this drink, it's tequila. Agave wine and tequila both come from the agave plant, but each has its own unique individual taste. Agave wine originally has a 7.5% alcohol content and when mixed with a slight amount of tequila that percentage rises up to the 12.7% listed on the bottle.
This wine cocktail actually has quite the name. Premium and Golden are some top-tier adjectives for any product. In this case, I initially thought the Golden may refer to golden tequila, but now I'm not 100% sure. Costco also sells a strawberry-flavored margarita wine cocktail, and on that label, strawberry is listed in place of Golden. So Golden Margarita may refer to the margarita flavor rather than golden tequila, or it might be a combination of both of these factors. This is way out of my area of expertise and anybody who has a little more knowledge can comment below.
Costco Margarita Wine First Impression
The bottle looks and feels very nice. It has a thick, frosted glass that always makes drinks feel a little more premium. The labeling on the bottle is clean and straightforward. Kirkland Signature gives just enough information about the product while leaving a lot of empty space to notice the bright yellow-green. 
The bottle states they use "FC&C Yellow#5" food dye. Interestingly enough, I googled "FC&C Yellow#5" and came back with results for "FD&C Yellow#5" with little information for FC&C. I wonder why this is the case. Is this a misprint on the label?
Now for the actual drink, it is a very bright yellow-green color. It, without a doubt, reminds me of a margarita, but the color is a little too bright for my liking. It gives off a "very sweet" vibe, which I'm always a little hesitant about with alcohol. Sweetness is not my preferred taste, and the sugars can slow the absorption of alcohol, leading to some overdrinking.
The back of the bottle states to refrigerate after opening, but I also decided to chill before opening as well. The margarita wine cocktail is meant to be served with ice, so why not refrigerate beforehand. 
I also served the margarita drink with a salted rim. It's quite an easy task that enhances the drink's look, feel, and taste. To make a salted rim, you simply need to rub a lime slice along the edges of the glass and dip it into a bowl or plate with salt. This creates a nice effect that also enhances the sweet and sour flavors of the drink.
As expected, the actual drink was a little sweet for my taste. I find most mixed drinks too sweet for me, but I'm guessing this is just right for the intended market. There were also definitely some sour flavors in the drink as well, but the sweetness was by far the most noticeable. The alcohol is present and sometimes very present.
I did slightly over-consume (for the sake of this review), and I can tell you with certainty that this bottle contains enough alcohol to get you drunk. It's a fun little drink that's great for parties, but just be cautious with the amount of sugar in the bottle.
Pairs well with some slightly salted snacks such as Food Should Taste Good's Multigrain Chips or even Costco Mixed Nuts.
The Costco Kirkland Signature Golden Premium Margarita Wine Cocktail is very smooth, flavorful, and goes down easy. Not exactly my cup of alcohol, but is enjoyable for what it is. Makes a great summer drink to beat the heat, and you get exceptional value at $0.89 per drink. If you are a margarita fan then this is a great Costco product for you.
Costco Food Database User Reviews
Have you tried this item? Let the rest of the Costco Food Database community know what you think. Leave a rating and review for this product.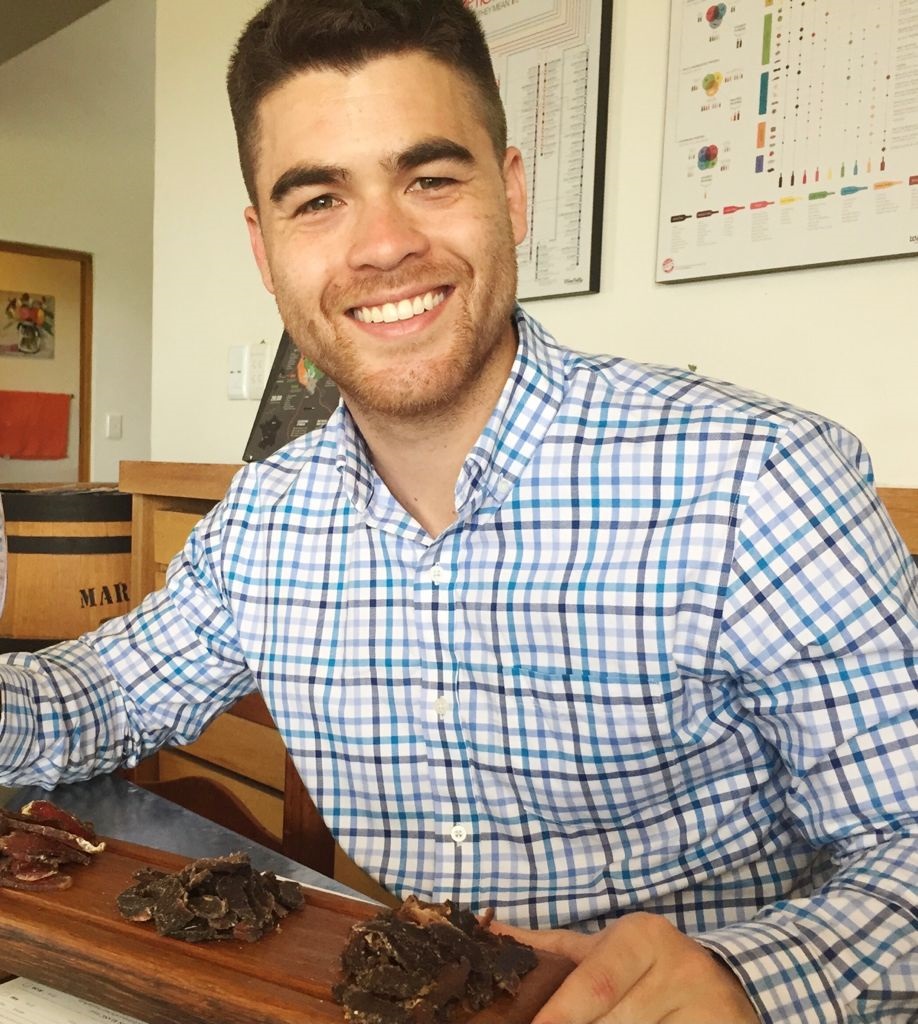 Greg Larkin is the founder and managing editor of Costco Food Database, the premiere site for honest takes on all things Costco food. A self-proclaimed Costco super-fan since childhood, Greg turned his obsession in a mission to properly rate and review all of Costco's delicious buys. When he's not busy navigating Costco aisles, you can find Greg smoking Kirkland Signature meats, meal prepping, or perfecting his homemade jerky recipes.