Costco Stonefire Naan Bread - Best Cook Tips + Recipe Ideas
Stonefire Naan Bread Originals is the perfect complement to any meal. They are so tasty and yummy and one of Costco's best finds.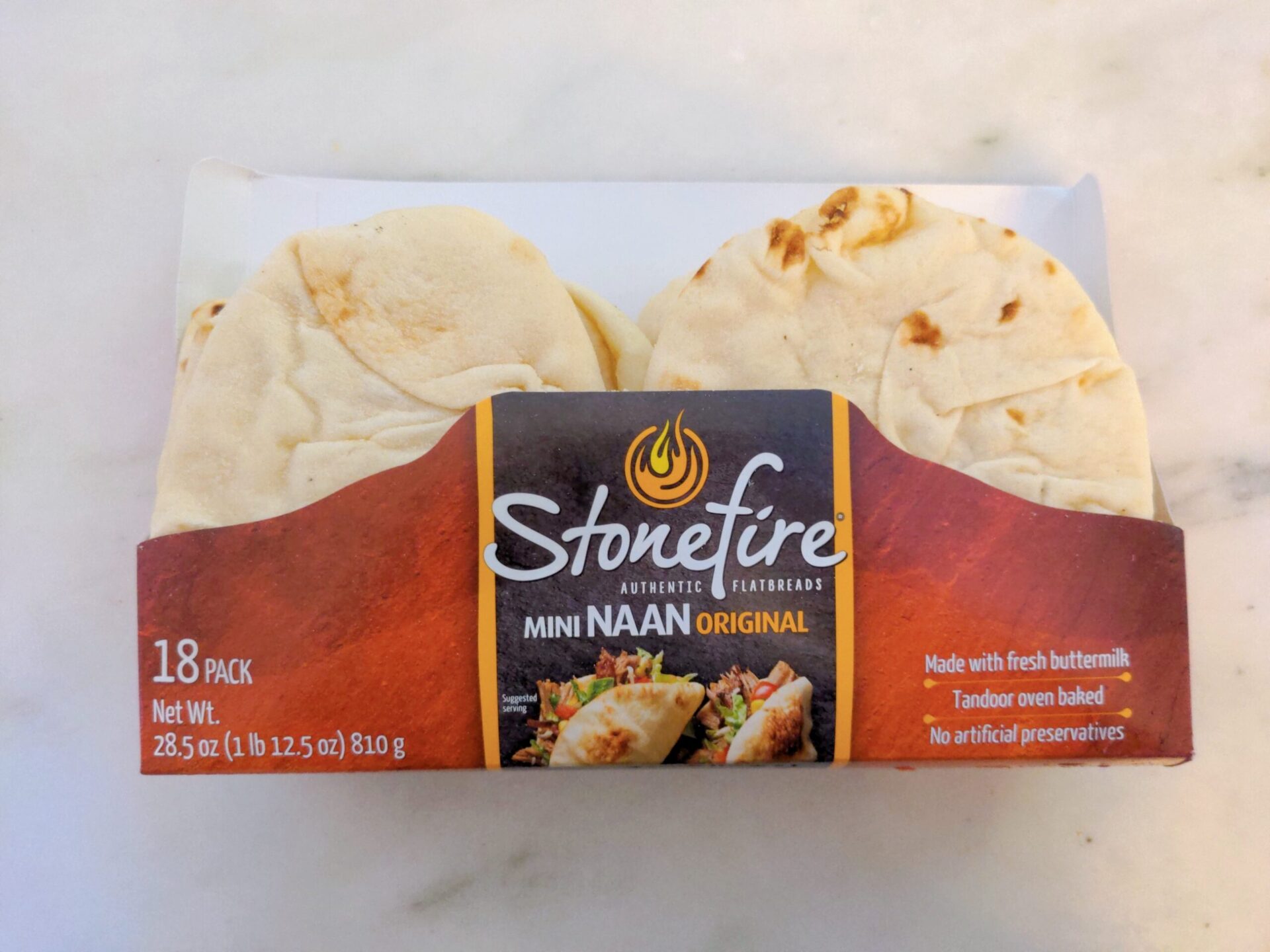 Stonefire Mini Naan Bread At Costco
Stonefire Mini Naan Flatbread can be found at Costco for $5.89. 

Each pack of Naan Flatbreads contains 18 Mini Naan Originals that are made with fresh buttermilk and baked in a tandoor oven. There is a lot of potential with the naan bread as they can be fairly versatile. 
Have You Tried Costco's Naan Bread?
Let the rest of the Costco Food Database community know what you thought of this product. Results and reviews are at the bottom of this page.
Please allow 24 hours for review moderation and approval.
Where is the Naan at Costco?
One interesting thing about this naan is that its location in store changes depending on your local Costco. I've seen these in the deli section and sometimes they are located with the other breads such as the sourdough bread near the checkout line.
If they are in the deli area, they are going to be located near other items like Tikka Masala Chicken, Pesto, and the dips.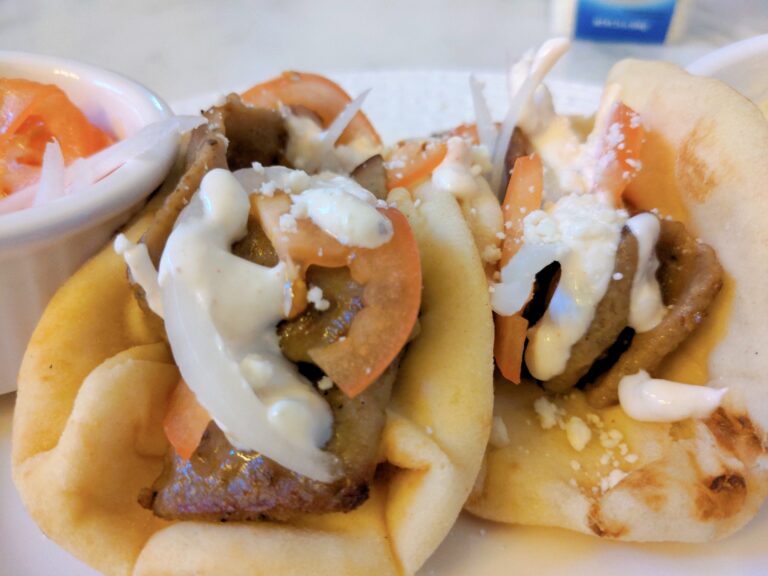 Naan is an oven-baked flatbread primarily found in India and the Middle East. Naan bread has many uses and can be used for scooping, dipping, or as a pizza type base. 
Sometimes Naan can be flavored with garlic, oil, onions, or other ingredients, but Naan sold at Costco is of the plain variety. 
How is Stonefire Naan Cooked or Made?
An authentic Naan bread is made in a tandoori oven. They are cooked at an extremely high temperature which creates a firmer crust bottom while keeping the top of the naan soft and fluffy.
While Stonefire Mini Naan Flatbreads are not baked in a traditional tandoori oven, they are baked in a tandoor tunnel to replicate that same flavor and texture. 
They are hand-stretched, and made with fresh buttermilk and ghee. They have an authentic look with bubbles, smoky flavor, and an airy texture. 
It is nice to know that the Stonefire Naan are made using traditional inspired techniques. 
Costco's Mini Naan Dippers
Costco does also sell Mini Naan Dippers in their refrigerated section. The mini naan dippers do need to be refrigerated and do say so on the packaging.
I'm wondering if this might cause the confusion and inconsistencies between Costco locations.
The Mini Naan Original Flatbreads do not need to be refrigerated before opening.
Costco Cost Comparison - Naan Bread
There are 18 Mini Naan breads in a pack and the price per mini naan flatbread is $.32. Hamburger and hot dog buns at Costco also go for about the same price in the $.25-$.35 range.
This is a great price for flatbreads because of their unique texture and their versatility. 
Sam's Club sells a 35 ounce package of Stone Baked Naan for $5.38. This is a larger package and more affordable price than Costco's Naan bread. 
This is Sam's Club's generic brand, Member's Mark, but it is still disappointing when they come out ahead in both price and quantity. 
Costco Naan Bread - Taste Test
I like to cook the Naan in a cast iron skillet as it just takes a few minutes. The Naan bread comes out with harder crust-like bottom combined with a soft fluffy top.
The bread is bubbly, airy, and the smokiness of the tandoor oven brings another depth of flavor. Overall, these are fantastic to eat. 
The Mini Naan Originals are Versatile
Naan bread is extremely tasty and versatile, and we love having them around in our house. We purchase these about once a month and we go through the whole 18 pack in about a week. 
When we have these on hand, we use them on almost every meal that we can.
What to Eat with Naan Bread?
The Costco naan bread is best as a pita replacement for homemade gyros. The meal is super easy to make and the smoky flavor of the naan combined with the gyro meat is amazing. 
This meal brings the taste of Greece to your dining room table. 
Check out our full recipe here, and let me know what you think. I promise you, this is an easy and unique meal to add to your recipe book!
If you don't feel like procuring all the ingredients to make a gyro, check out Costco's premade gyro kit.
Personal Customizable Naan Pizzas
We also use these for our pizza party nights. When you have a family of four, not everybody is going to want the same type of pizza. 
These Costco mini naans are perfect for creating individual customized pizzas for everybody in the family. 
When we get to the final few in the pack which isn't enough for a full family meal, we'll serve these at breakfast for our kids.
We simply heat and serve as-is or occasionally we'll top them with peanut butter. 
Stonefire Naan Bread Cooking Directions
Stonefire recommends 4 different methods to cook the Naan Bread. You can bake, toast, microwave, or even grill the bread. 
How to Cook the Naan Bread from Costco
Bake at 400°F (200°C) fir 1 minute or 2 minutes if from frozen. 
My oven takes 15 minutes + to pre-heat so I often opt to heat these in the air fryer instead. 
Cook the Naan Bread for 2-3 Minutes at 350°F in the air fryer. 
The end result is warm and crispy naan bread that is ready in just a few minutes including pre-heat time. 
Grill at 350° for 1-2 minutes. Grill for 4-5 minutes if from frozen. 
These can also be cooked on your stove following the same directions. I use a cast iron skillet and only grill the bottom half of the Naan. 
Toast at a medium setting. 
I haven't tried this method as I don't own a toaster, but I'm sure it comes out great. 
Wrap the naan bread completely in a paper towel and microwave for 15 seconds.
Mirowave for 20-30 seconds if the flatbread is frozen. 
We keep our naan bread in the refrigerator after opening for maximum freshness. They will need to be heated before being consumed. 
SToneFire Naan Nutritional Information
How Many Calories In The Naan From Costco?
Each Naan flatbread contains 130 calories with 3 grams of at, 22 grams of carbohydrates, and 4 grams of protein.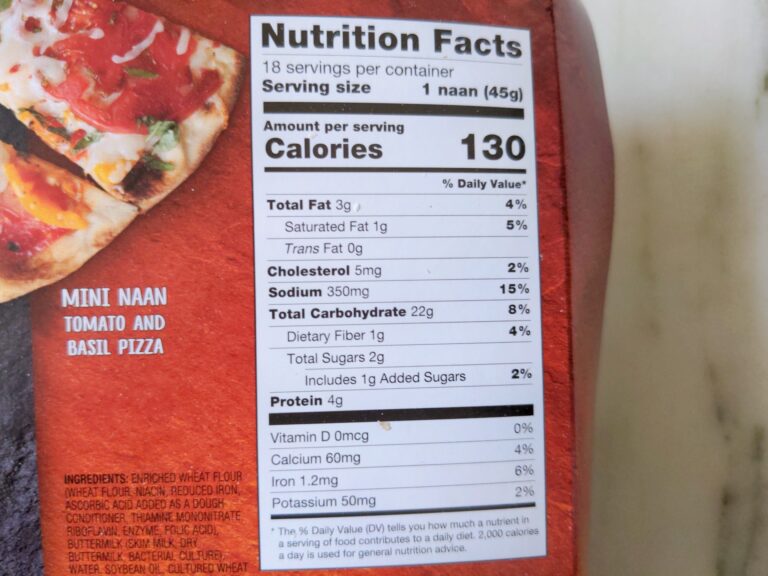 This is a typical nutritional label for a piece of naan or flatbread like this. The 4 grams of protein isn't a huge amount, but it is nice coming from a mostly carbohydrate based item. 
I personally eat 2 to 3 of these in a meal, so the calories will start to add up. Keep that in mind! 
Stonefire's Mini Naan Flatbreads are a winner. They are very affordable, delicious, and versatile. 
They are great for their unique texture and can be used to make a variety of meals. Give these a try next time you are at Costco.
Costco Food Database User Reviews
Have you tried this item? Let the rest of the Costco Food Database community know what you think. Leave a rating and review for this product.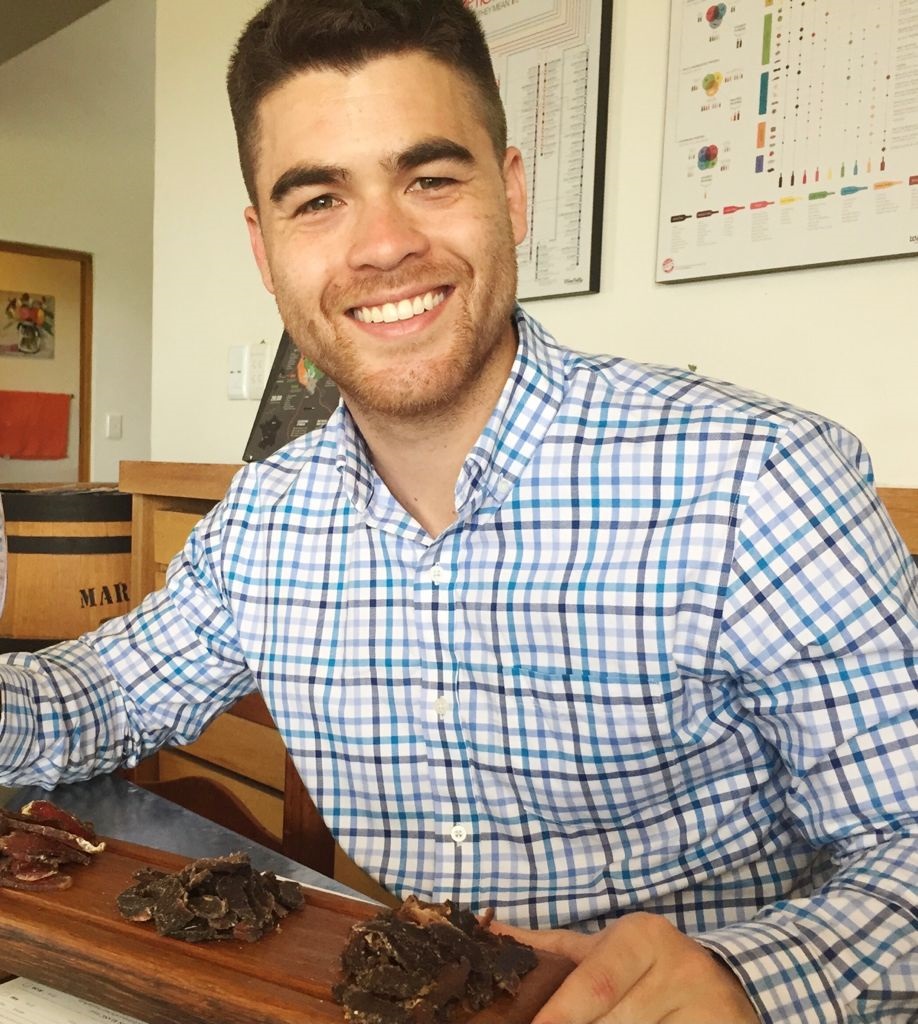 Greg Larkin is the founder and managing editor of Costco Food Database, the premiere site for honest takes on all things Costco food. A self-proclaimed Costco super-fan since childhood, Greg turned his obsession in a mission to properly rate and review all of Costco's delicious buys. When he's not busy navigating Costco aisles, you can find Greg smoking Kirkland Signature meats, meal prepping, or perfecting his homemade jerky recipes.