Costco Salmon Milano Basil Pesto Butter - Kirkland Signature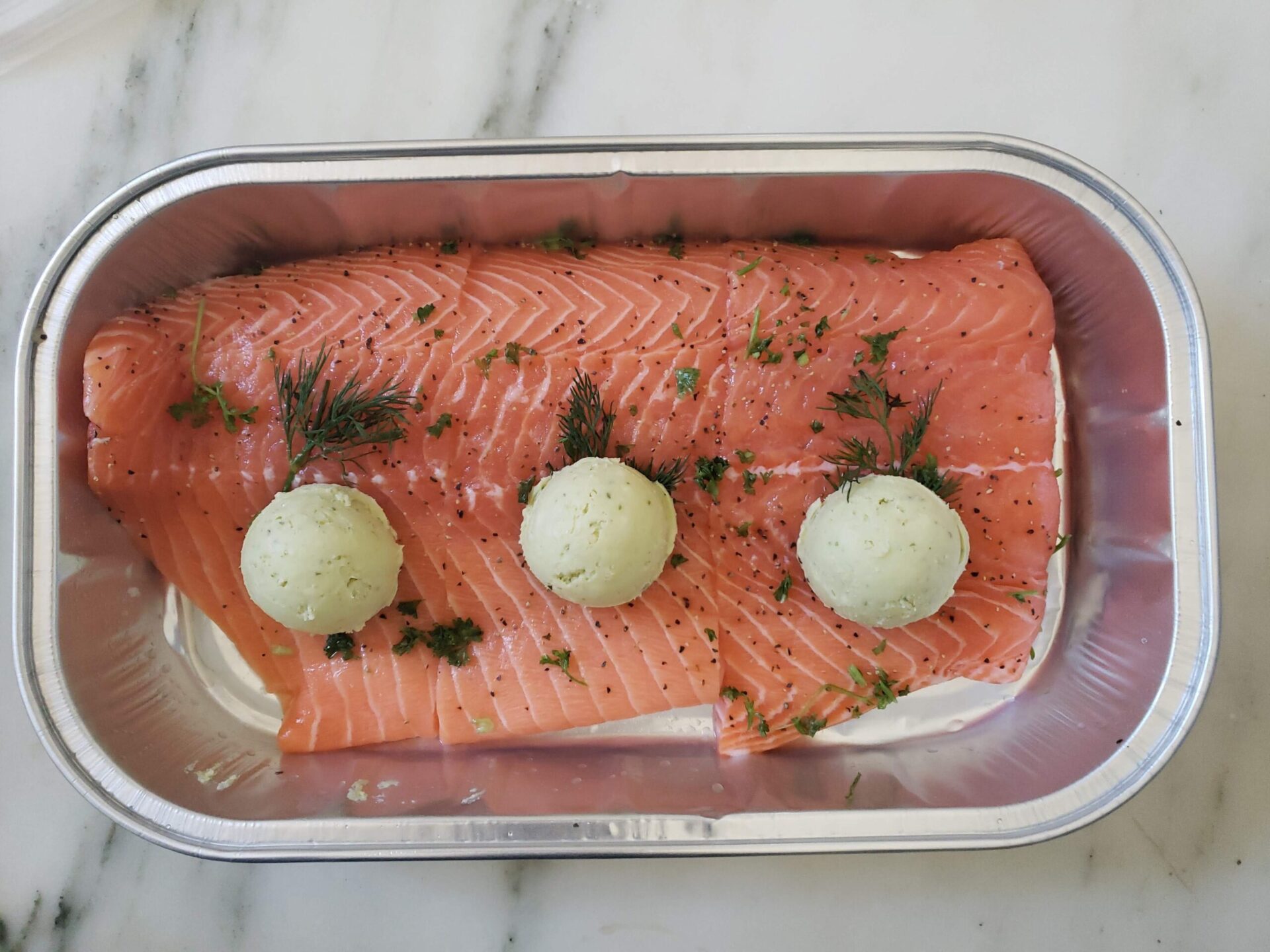 Salmon Milano with Basil Pesto Butter at Costco
Costco sells their Kirkland Signature Salmon Milano with Basil Pesto Butter for $10.49 a pound. The salmon milano can be found in Costco's prepared meal refrigerators which is usually located near the deli area. 
The basil pesto salmon is found with the other prepared meal items such as the tuna poke, beef bulgogi, or the chicken taco kit.
Have You Tried Costco's Salmon Milano?
Let the rest of the Costco Food Database community know what you thought of this product. Results and reviews are at the bottom of this page.
Please allow 24 hours for review moderation and approval.
Did Costco Invent The Salmon Milano?
Believe it or not, there isn't a lot of information on what exactly Salmon Milano is. A lot of what I found points back to Costco.
Did Costco invent the salmon milano or does this dish go by another name?

Costco's Salmon Milano Is Unique But Simple
While it may be a unique dish it's not necessarily a complicated dish. Costco's prepared meal includes salmon topped with a basil pesto butter combination and garnished with fresh dill. 
Either way, Costco's salmon milano is made mostly with Costco ingredients. The salmon is their fresh farm raised Atlantic salmon, the butter is of course their Kirkland Signature variety, and the pesto is from Costco's Kirkland Signature Basil Pesto.
Costco Salmon Milano Cost Analysis
The Costco Salmon Milano Sells for $10.49/Pound
Costco's Salmon Milano sells for $10.49 a pound at my local warehouse. I've seen this item go for $12 per pound or even more so it seems to vary significantly by location.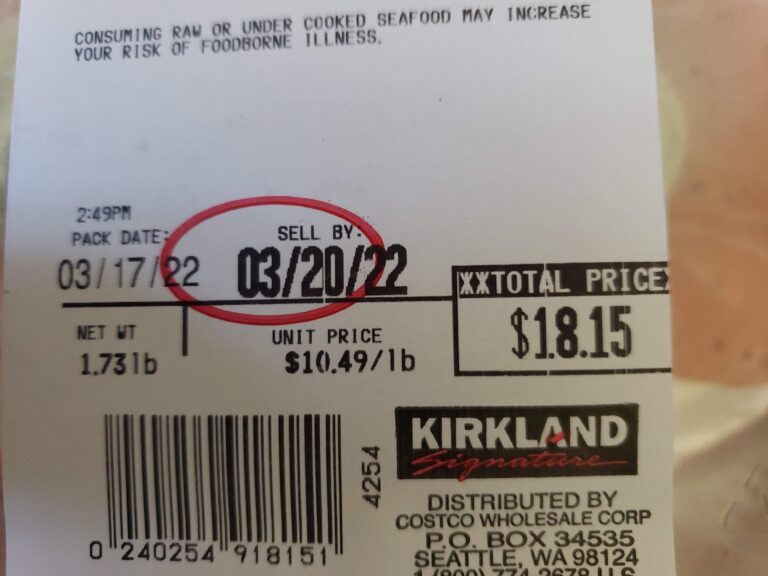 Since I was only feeding two with this meal, I went with one of the smallest basil pesto butter salmon packages that I could find. My package weighed 1.73 pounds and cost a total of $18.15. The typical package was slightly heavier at about 2 pounds and cost $20+. 
Costco sells their fresh Atlantic farmed salmon for $8.99. The $10.49 per pound price includes a markup of $1.50.
Expect To Pay An Upcharge Over Raw Salmon
I've never been a fan of the per pound price of an item going up when combined with a lower cost ingredient. I understand there is labor cost involved with creating the pesto butter, but I don't like the idea of paying $10.49 per pound for $8.99 per pound salmon and even lower cost pesto.

It doesn't happen often, but I like to see the per pound price stay the same or go down when combined or packaged as a prepared meal. 
Make Costco's Salmon Milano For Less At Home
1.73 pounds of fresh salmon at $8.99/pound would cost $15.55. I paid $18.15 for the entire meal which equates a difference of $2.60 for the pesto butter and garnish. 
Of course, the 1.73 pounds includes the weight of the salmon and the basil pesto butter, so the price paid to turn this into a Salmon Milano dish is a little bit more. Convenience has a price!
Kirkland Signature Salmon Milano with Basil Pesto Butter Review
As a 20 year+ costco member, this is my first ever time trying Costco's Salmon Milano with Basil Pesto Butter. 
It always looked interesting, but usually I'm coming home from Costco with a Rotisserie chicken or a bunch of frozen food that I can't wait to try for a quick dinner. 

I finally committed to the basil pesto salmon and I have to say, it was a little underwhelming. I did cook it differently than recommended (see cooking instructions below), but the flavors just weren't there for me.
The Basil Butter Lacked in Flavor
The salmon was salmon, and it was delicious. The pesto butter balls that topped each piece of salmon were a little bland. 
It didn't carry even close to the amount of flavor just pure Kirkland Signature's Basil Pesto would have, and I think the better option is to coat fresh salmon with pesto after cooking. I enjoyed the pieces of salmon that didn't have the butter pesto on it just a little better. 
I ate my Costco Salmon Milano dish with some RightRice Parmesan Risotto also purchased from Costco. The risotto was also a let down and I will not be reviewing it or purchasing it again.
The Costco Salmon Milano Was Not Worth the Price
The slight convenience of not having to prepare the salmon in any way was nice, but not worth the price for this prepared meal. 
I would bet that your typical salmon recipe online is unfortunately going to be better than Costco's pesto butter salmon.
Costco Salmon Milano Heating Cooking Instructions
How to Cook Costco's Salmon Milano
The cooking instructions are fairly simple for Costco's Salmon Milano prepared meal. According to the package, all you have to do is remove the top and place the entire container with the salmon into a 400°F oven. 
Bake for 25-30 minutes or until salmon reaches an internal temperature of 140°.
May Not Need 25 Minutes to Cook
Normally, I'm a stickler for following the cooking directions considering the manufacturer is the expert on the matter, but I decided to go my own way with the Salmon Milano from Costco.
I wasn't fond of the idea of cooking the salmon for 25 minutes or more at 400°. I thought that would have overcooked the salmon. Instead, I placed the salmon on a baking tray and baked it in the oven for 18 minutes at 400°.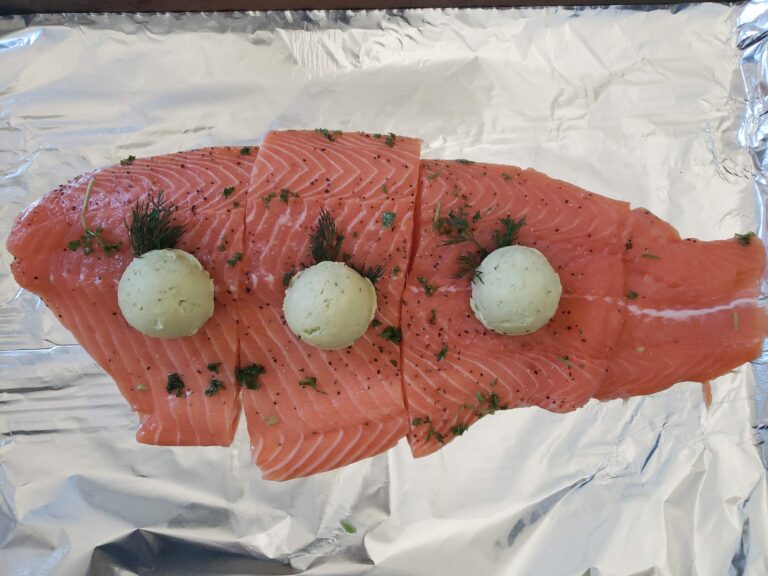 With my cooking method, the salmon came out perfectly flaky and delicious. I can't speak for the differences in how the basil pesto butter would have turned out, but the salmon was excellent and I have no regrets cooking it this way. 

Consider the CFDB method of 400° for 17-18 minutes.
I held off on Kirkland Signature's Salmon Milano with basil pesto butter from Costco for quite a while now, and I think that was the right move. 
The basil pesto didn't do much in my opinion to really elevate the dish, and I could have bought fresh salmon from Costco for a little cheaper and seasoned it better myself. 
The dish as a whole is easy to cook, but so is salmon in general. Costco offers some great prepared meals, but this salmon milano is not one of them. I will not be buying this again.
Costco Food Database User Reviews
Have you tried this item? Let the rest of the Costco Food Database community know what you think. Leave a rating and review for this product.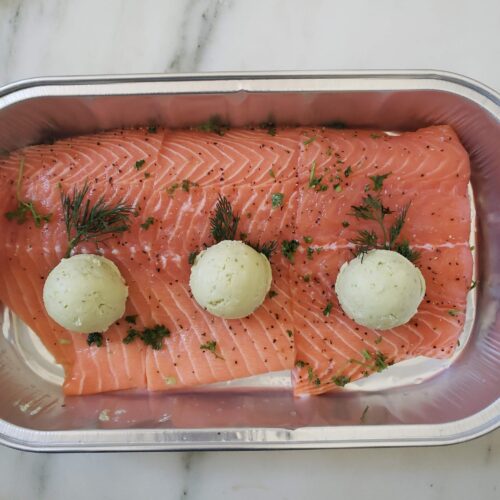 Perfect Costco Salmon Milano w/Basil Pesto Butter
Costco's easy take home salmon milano is the perfect quick weeknight dinner.
Ingredients
1

Tray

Costco's Salmon Milano with Basil Pesto Butter

2

tbsp

Salt
Instructions
Remove top plastic from tray

Sprinkle salt on the salmon

Bake in oven at 400°F for 20-25 minutes or until internal temperature hits 140°F
Nutrition
Serving:
4
oz
Calories:
250
kcal
Carbohydrates:
0
g
Protein:
20
g
Fat:
18
g
Saturated Fat:
8
g
Trans Fat:
0
g
Cholesterol:
60
mg
Sodium:
210
mg
Fiber:
0
g
Sugar:
0
g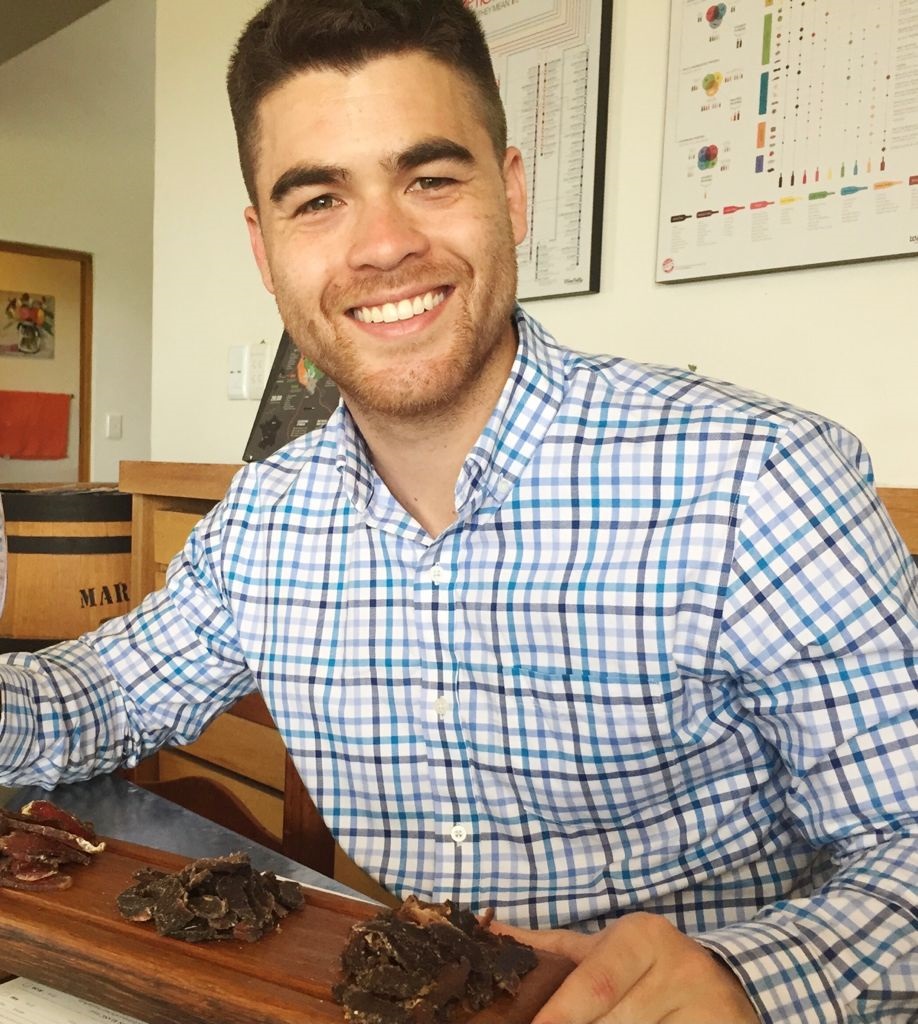 Greg Larkin is the founder and managing editor of Costco Food Database, the premiere site for honest takes on all things Costco food. A self-proclaimed Costco super-fan since childhood, Greg turned his obsession in a mission to properly rate and review all of Costco's delicious buys. When he's not busy navigating Costco aisles, you can find Greg smoking Kirkland Signature meats, meal prepping, or perfecting his homemade jerky recipes.