Costco Sticky White Rice - Not Sticky? + Serving Ideas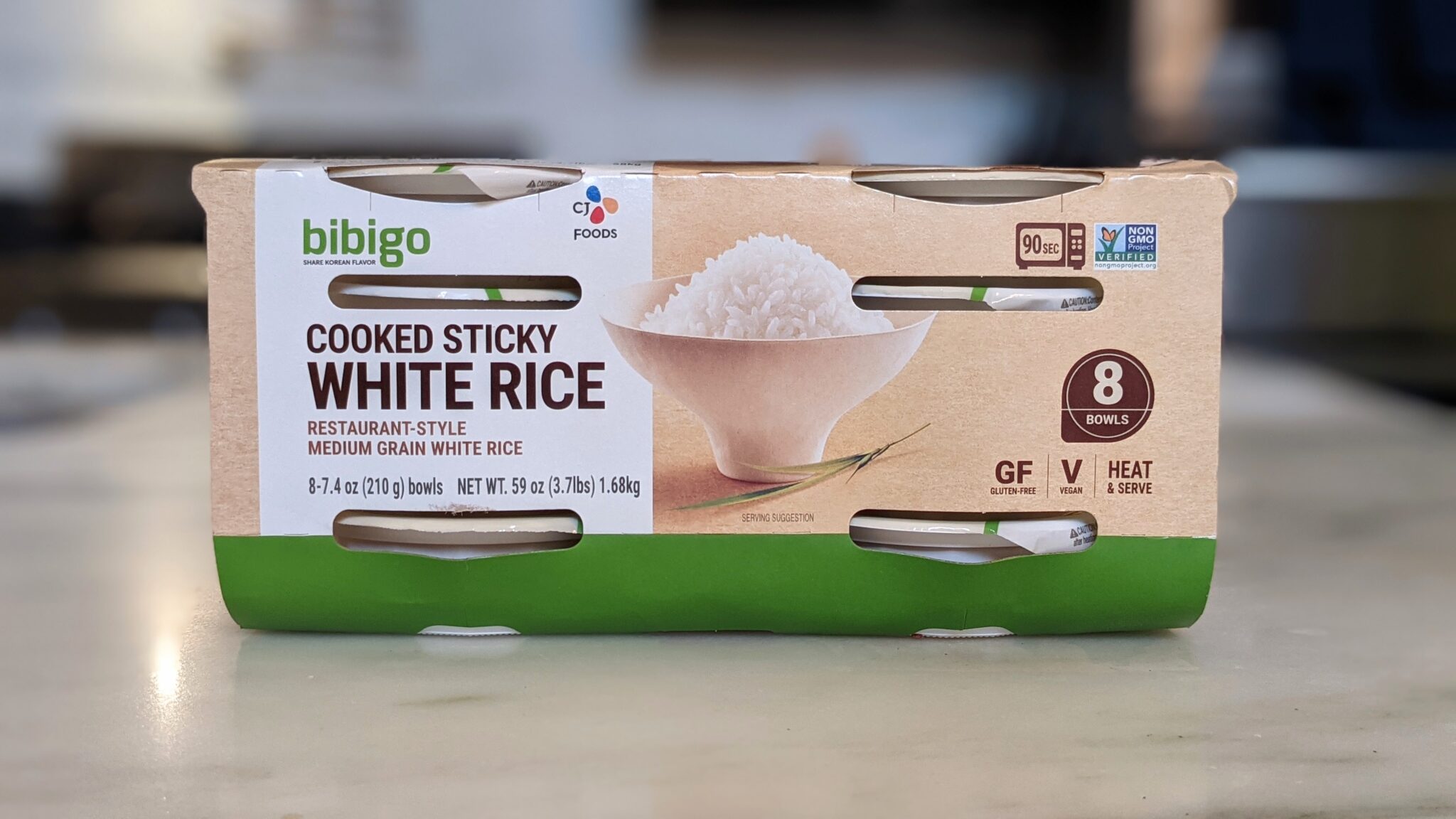 Bibigo Sticky White Rice at Costco
Costco sells an 8 bowl container of Bibigo Cooked Sticky White Rice for $7.99. The sticky white rice can be found in the pantry and dried goods area of the store near other side dishes such as the naan flatbread, dehydrated hash browns and the madras lentils.
Have You Tried Costco's Sticky Rice?
Let the rest of the Costco Food Database community know what you thought of this product. Results and reviews are at the bottom of this page.
Please allow 24 hours for review moderation and approval.
Sticky Rice is also called glutinous rice or sweet rice and is grown in Southeast Asia. The rice has a very low amylose content and becomes sticky when cooked.
Sticky rice can be used in a variety of ways including in desserts, inside dumplings, and can even be made into rice cakes.
I'm most familiar with sticky rice from dim sum restaurants who will sell sticky rice mixed with protein and mushrooms all contained in a banana leaf. Very delicious!
Bibigo is a Korean company that makes quite a few different Asian or Korean style foods. At Costco, they sell their frozen wontons, Beef Bulgogi mandus, potstickers, and steamed dumplings. 
Typically, I find the frozen food they sell at Costco to be anywhere between average and good. 
They also sell Korean style BBQ sauces and Gochujang sauce outside of Costco.
Costco Cost Comparison - Sticky White Rice
Costco sells the 8 pack of Bibigo Sticky Rice Bowls for $7.99. This makes for an easy $1 per 7.4 ounce bowl of sticky rice. 

This of course is going to be more expensive than making rice at home, but it is a much cheaper option than buying ready to cook store bought rice or sticky rice from your local asian restaurant.
Costco vs the Competition
It does appear that Bibigo's sticky rice is only sold in Costco, but other competitors do sell sticky rice from other brands.

Sam's club sells a 12 pack of 7.4 ounce Shirakiku sticky rice for $13.88 or $1.16 per bowl. 

Target sells Annie Chun sticky rice for $1.99.

Costco's price for Bibigo sticky rice is pretty darn good and will be hard to beat.
Bibigo Cooked Sticky White Taste Test
The Bibigo sticky white rice bowls are rather easy to make and I simply heated my bowl for 90 seconds in the microwave. The bowl of rice came out hot and ready to be eaten.
As far as stickiness, I was a little underwhelmed. There was a slight stick, but not comparable in any way to proper sticky rice that you would find at a local dim sum restaurant. 
In fact, there were times I completely forgot that I was even eating sticky rice.
For flavor, the rice is bland, which is to be expected. It is just plain white rice, and there are no additional flavors. 
Overall, this is a mediocre bowl of slightly sticky rice. The Bibigo sticky rice bowls from Costco make a great on-the-go quick and easy side dish, but they aren't necessarily going to wow you.
Pictured Above: Sticky Rice with Chinese Sausage.
I plan to use them when I'm in a pinch and need a quick lunch, but probably won't be serving these for dinner if I can help it.
Bibigo Sticky White Rice Cooking Instructions
How To Cook Sticky White Rice from Costco?
Bibigo recommends two methods to cook this sticky rice. You can either microwave the rice for about 90 seconds or boil the entire package for 10 minutes. 
To me, it seems like the much easier option will be to use the microwave method.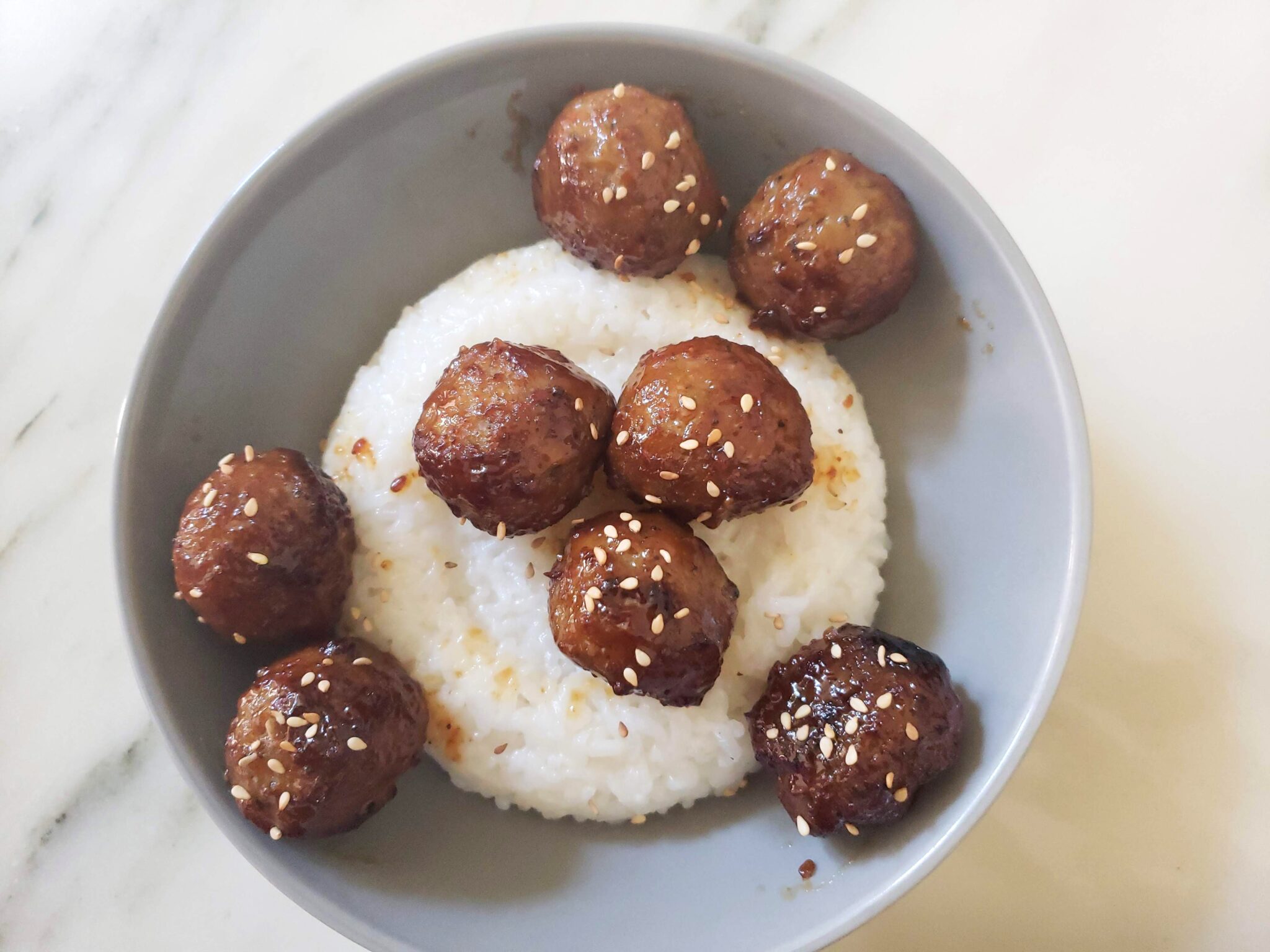 Peel film to the dotted line.

Heat the Costco sticky rice on high for 1 min and 30 seconds (90 seconds)

Serve
Heat unopened package in boiling water for 10 minutes.

Serve
Costco Bibigo Sticky Rice - Moist and Sticky
How to cook the Bibigo sticky rice from Costco
Ingredients
1

Bowl

Bibigo Sticky Rice
Instructions
Microwave Method

Peel film to the dotted line.

Heat the Costco sticky rice on high for 1 min and 30 seconds (90 seconds)

Serve

Stove Top

Heat unopened package in boiling water for 10 minutes.

Serve
Sticky Rice Nutritional Information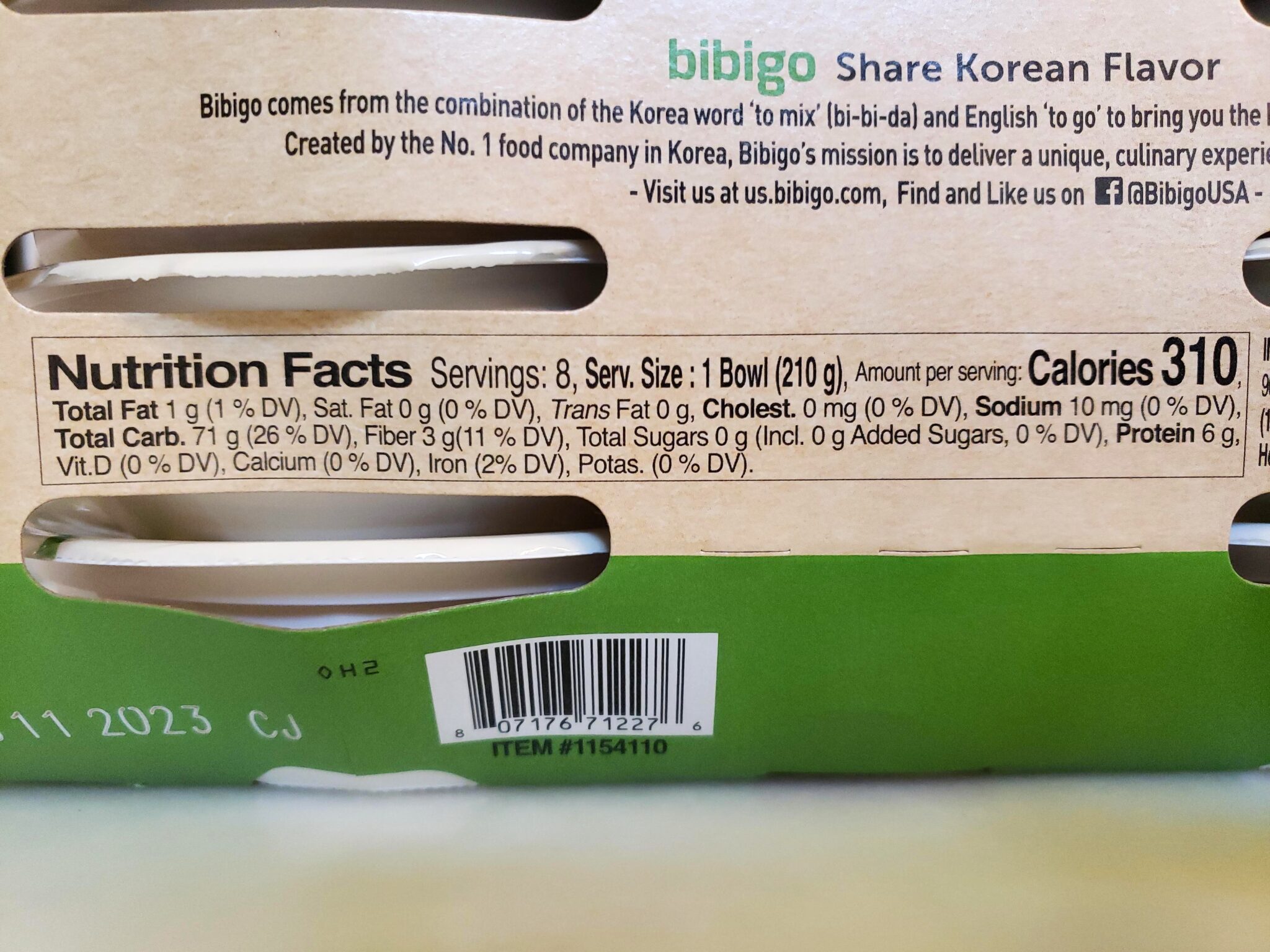 How Many Calories in Costco Sticky Rice?
Each 7.4 ounce bowl of sticky rice from Costco contains 310 calories with 1 gram of fat, 71 grams of carbs, and 6 grams of protein.
Sticky Rice vs Regular Rice
This is going to be slightly more calories than regular medium grain white rice which typically has about 275 calories in 7.4 ounces. 

While this has slightly more calories and carbs than traditional white rice, the Costco sticky rice bowls aren't extremely unhealthy or going overboard with their nutritional profile. 
Costco's sticky rice didn't do it for me. The rice didn't have the stickiness that I expected and it was a lot closer to regular rice than what I would call sticky rice. 
The price is fine at $1 for a side dish, but you can do much better making rice at home. 
The bowl is convenient and at best the rice is a solid food to keep in your pantry when you are in a pinch.
Costco Food Database User Reviews
Have you tried this item? Let the rest of the Costco Food Database community know what you think. Leave a rating and review for this product.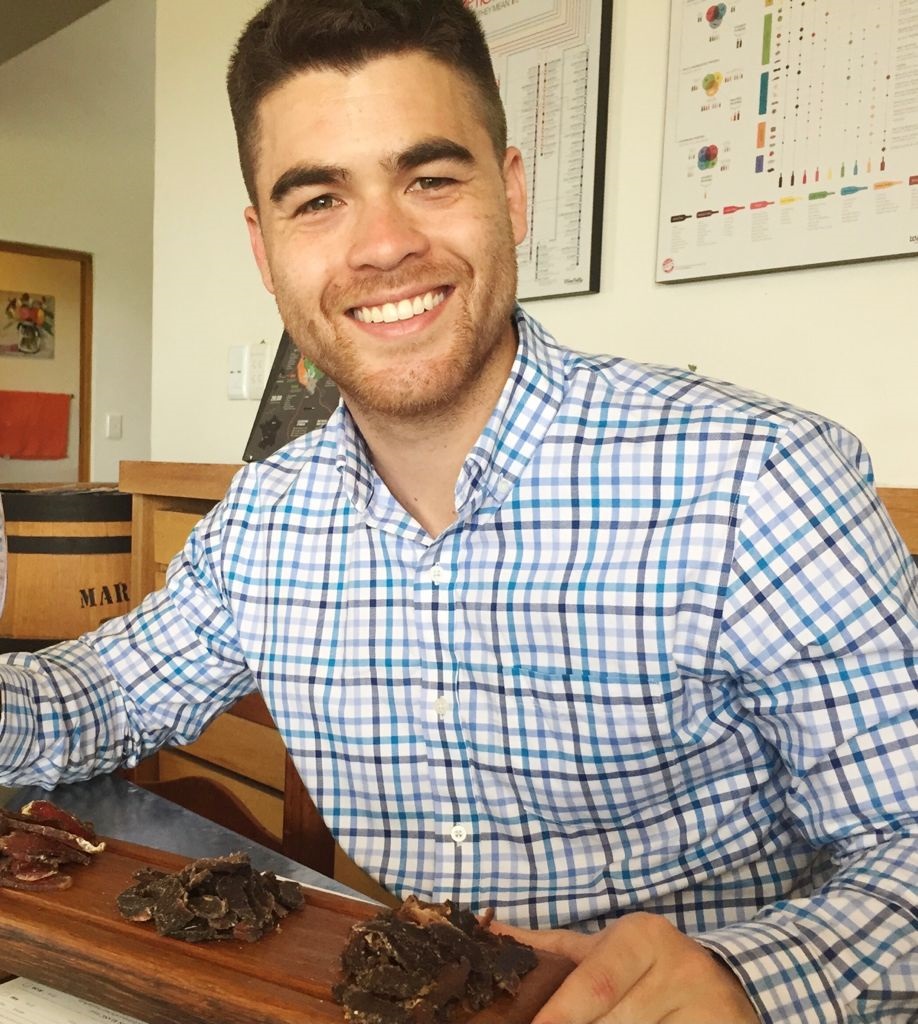 Greg Larkin is the founder and managing editor of Costco Food Database, the premiere site for honest takes on all things Costco food. A self-proclaimed Costco super-fan since childhood, Greg turned his obsession in a mission to properly rate and review all of Costco's delicious buys. When he's not busy navigating Costco aisles, you can find Greg smoking Kirkland Signature meats, meal prepping, or perfecting his homemade jerky recipes.